The Skin-Mind Connection: How Meditation Improves Your Complexion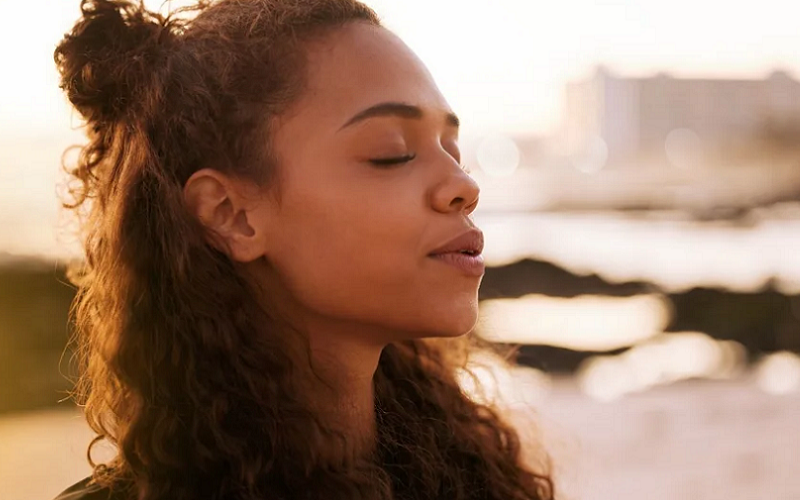 In the whirlwind of modern life, the quest for a radiant complexion often leads us down aisles of skincare products and beauty treatments. But what if the secret to healthier skin lies not just in what we put on it, but also in the tranquility of our minds? Welcome to an enlightening journey through the fascinating interplay between skin and mind. Here we explore the anatomy of our skin, delve into the ancient art of meditation, and uncover how these two realms are profoundly connected.
Introduction to the Skin-Mind Connection
In recent years, there has been a surge in the popularity of holistic wellness, as more and more individuals seek natural and integrative approaches to health and beauty. From dietary choices and physical activity to mental health practices, the components of holistic wellness encompass various aspects of daily living.
One such aspect, which has been gaining attention, is the intersection of mental well-being and skincare. This blend has ushered in a renewed understanding of how our state of mind impacts our skin's health and appearance.
Our skin is not just the outer covering of our body; it is a dynamic organ that reflects our internal health, including our mental and emotional states. The skin-mind connection is a term used to describe how our psychological processes, particularly stress, can affect the health and appearance of our skin. Factors such as hormonal changes, blood flow, and inflammation are bridges that link the state of our mind to the condition of our skin.
The Physiology of Skin
The skin, the body's largest organ, is often described as a window into our internal health. To understand the depth of the skin-mind connection, it's essential to begin by grasping the basic physiology of the skin. Knowing how the skin functions and its role in our overall health will lay the foundation for understanding how meditation can positively influence our complexion.
Structure of the Skin
Our skin is a complex organ with multiple layers, each having a specific function. The three primary layers are the epidermis, dermis, and hypodermis.
Epidermis
The epidermis is the outermost layer of the skin. It acts as a protective barrier against environmental factors such as pollutants, bacteria, and ultraviolet rays. The epidermis is also responsible for the skin's texture and tone. It continually renews itself by shedding old cells and replacing them with new ones, which is vital for the skin's health and appearance.
Dermis
Below the epidermis lies the dermis. This layer is rich in collagen and elastin fibers, which provide the skin with strength and elasticity. The dermis also contains blood vessels, nerves, sweat glands, and hair follicles. It plays a crucial role in supplying nutrients to the skin, regulating temperature, and sensing touch, pain, and temperature.
Hypodermis
The hypodermis, also known as the subcutaneous layer, is the innermost layer of the skin. It primarily consists of fat and connective tissue and acts as an insulator, helping to regulate the body's temperature. Additionally, the hypodermis serves as a cushion to protect the body's internal organs and structures.
The Role of Skin as a Protective Barrier
As we've seen, the skin is a multifaceted organ with a myriad of functions. One of its most critical roles is acting as a protective barrier. The skin shields our internal organs from physical injuries, pathogens, and harmful environmental factors. It also helps maintain the body's hydration levels by preventing excessive water loss. Additionally, the skin participates in the immune response by detecting and reacting to foreign substances, making it an essential part of our body's defense mechanisms [1].
How Skin Reflects Internal Health
The skin is often referred to as the mirror of the body because it reflects our internal health. For instance, a glowing complexion can indicate proper hydration and a balanced diet, while dull, dry skin might suggest a lack of essential nutrients or dehydration.
Furthermore, various internal conditions and diseases can manifest themselves through changes in the skin. For example, chronic stress can lead to breakouts, and hormonal imbalances may result in acne or other skin conditions. By paying attention to the state of our skin, we can often gain insights into our overall health and well-being.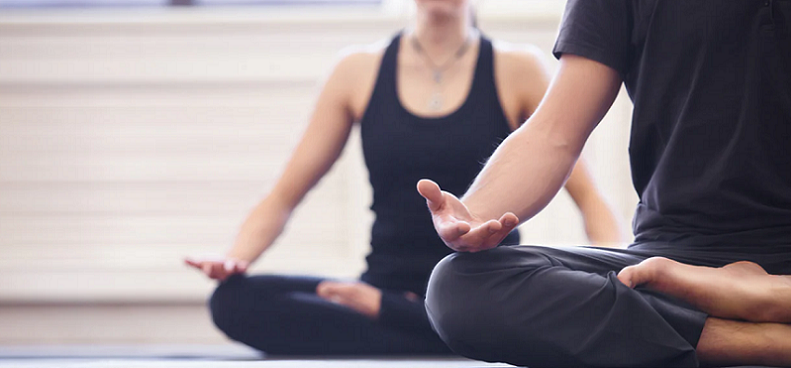 Understanding Meditation
Having explored the intricacies of skin physiology, let's turn our attention to meditation — a practice that has the potential to profoundly benefit the skin by promoting mental well-being. Meditation, often associated with relaxation and mindfulness, has roots in various cultural and religious traditions. In recent years, it has gained popularity as a secular practice for stress reduction and self-improvement. Understanding what meditation entails and its diverse forms is key to harnessing its benefits for a healthier complexion.
Definition of Meditation
Meditation is a mental practice that involves focusing the mind and eliminating the stream of thoughts that may crowd your mind. It's often used to achieve a clearer mental state, cultivate mindfulness, or focus on a specific thought, activity, or object. Through regular practice, meditation can promote relaxation, improve concentration, and contribute to emotional well-being, among other benefits [2].
Different Types of Meditation
There is a rich tapestry of meditation practices, each with its own techniques and goals. Here are a few common types:
Mindfulness Meditation
Originating from Buddhist teachings, mindfulness meditation involves being present and fully engaging with the here and now. It entails paying attention to your thoughts, feelings, and surroundings without judgment. This practice is widely used for stress reduction and is known to improve mental clarity and focus.
Loving-Kindness Meditation
Also known as Metta meditation, Loving-Kindness Meditation aims at cultivating love and kindness towards oneself and others. The practice involves silently repeating a series of phrases such as "May I/you be happy, may I/you be well", thereby directing positive energy and love first to oneself and then towards others.
Transcendental Meditation
Transcendental Meditation is a form of silent mantra meditation. Practitioners sit with their eyes closed and silently repeat a mantra (a word or sound) for about 20 minutes, twice a day. This form of meditation is said to help practitioners transcend to a state of relaxed awareness.
Guided Meditation
In Guided Meditation, practitioners focus on the voice of a guide, often aided by imagery or music. This form of meditation is accessible to beginners since it involves being led through a series of visualizations or instructions aimed at relaxing the body and mind.
Historical and Cultural Context
Meditation has ancient roots, with practices dating back thousands of years. It has been an integral part of various religious and spiritual traditions including Hinduism, Buddhism, Taoism, and later, Christianity. In the mid-20th century, meditation began gaining popularity in the Western world, largely due to its promotion as a tool for relaxation and stress reduction. Today, meditation is a global phenomenon, embraced by people of all backgrounds for its mental and physical health benefits.
The Science Behind Meditation and Stress Reduction
There is a growing body of scientific research supporting the benefits of meditation. Studies have shown that regular meditation can reduce the production of stress hormones, such as cortisol, and promote the release of neurotransmitters that enhance mood and well-being.
Furthermore, meditation has been found to improve the quality of sleep, reduce symptoms of anxiety and depression, and even lead to structural changes in the brain associated with improved attention and emotional regulation.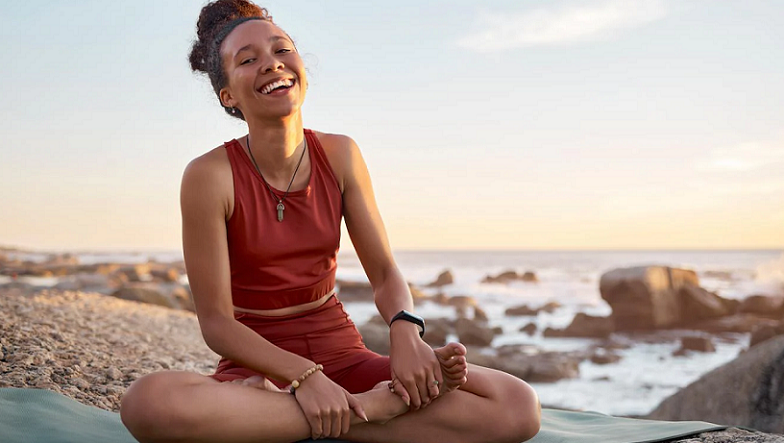 The Impact of Stress on the Skin
Now that we have a grasp on the basics of skin physiology and meditation, it's important to understand the bridge that connects these two realms: stress. Stress is an inevitable part of life, but chronic stress can take a toll on our mental health and manifest visibly on our skin. By comprehending how stress affects the skin, we can better appreciate the transformative role meditation can play in our skincare regimen.
The Stress Response and Its Effects on the Body
Stress triggers a biological response in our bodies, often referred to as the "fight-or-flight" response. This response prepares the body to face a perceived threat by increasing the heart rate, constricting blood vessels, and releasing stress hormones like cortisol and adrenaline. While this reaction can be beneficial in short bursts, chronic stress puts the body in a constant state of alert, which can have detrimental effects on various systems, including the skin [3].
Stress and Skin Conditions
Chronic stress impacts the skin in various ways, contributing to or exacerbating certain skin conditions.
Acne
Stress leads to an increase in the production of cortisol, which in turn can cause the skin to produce more oil. This excess oil can clog pores and lead to acne breakouts. Stress can also slow down the healing process, making acne more persistent.
Eczema
Eczema, characterized by itchy, inflamed patches of skin, can be triggered or worsened by stress. The release of stress hormones can cause inflammation, which aggravates the condition. Additionally, stress can lead to behaviors like scratching that further irritate the skin.
Psoriasis
Psoriasis, a condition where skin cells build up to form scales and itchy, dry patches, can also be influenced by stress. Stress can trigger flare-ups and make treatment less effective.
Premature Aging
Chronic stress can accelerate the aging process of the skin. It contributes to the breakdown of collagen, which leads to a loss of elasticity and the formation of wrinkles and fine lines.
The Role of Cortisol
As mentioned, cortisol is a key stress hormone that has significant effects on the skin. Beyond stimulating oil production, cortisol can also lead to inflammation, impair the skin's ability to retain moisture, and hinder the skin's repair mechanisms. This hormone is central in understanding how stress can wreak havoc on our skin's appearance and health.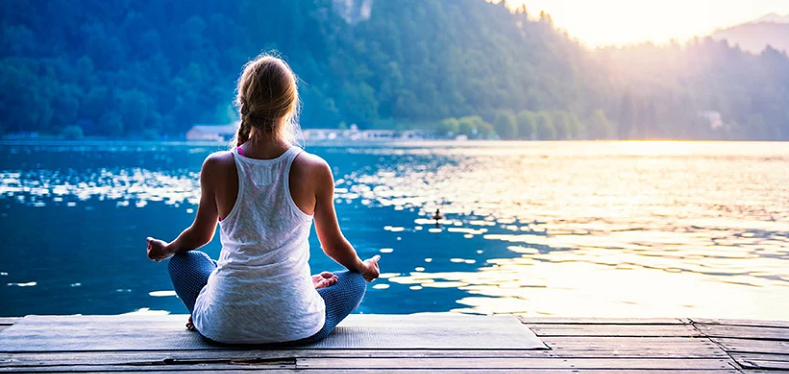 The Benefits of Meditation for the Skin
Having understood the impact of stress on the skin, we now venture into the heart of the skin-mind connection: how meditation can serve as a balm for both the mind and the complexion. By reducing stress and promoting a sense of inner calm, meditation offers a plethora of benefits that extend beyond mental well-being to visibly enhance the health of the skin.
Reduction of Stress and Cortisol Levels
As previously discussed, one of the primary benefits of meditation is its ability to reduce stress. Through regular practice, meditation can lower cortisol levels. This reduction in the stress hormone can alleviate many of the stress-related skin issues we have discussed, such as acne, eczema, and psoriasis. When the mind is calm, the skin reflects this tranquility [4].
Improved Circulation and Oxygen Flow
Meditation often involves deep breathing, which can improve blood circulation and increase the flow of oxygen to the skin. Enhanced circulation means that more nutrients are delivered to the skin cells, which aids in the regeneration and overall health of the skin. This can contribute to a more radiant and vibrant complexion.
Enhanced Skin Repair and Renewal
The deep relaxation achieved through meditation can also contribute to improved sleep quality. During sleep, the skin's repair processes are most active. By promoting restful sleep, meditation indirectly supports the skin's natural renewal and healing.
Anti-Aging Effects
Meditation is believed to have anti-aging effects. By reducing stress and promoting a balanced state of mind, it can slow down the aging process at the cellular level. This may result in reduced wrinkles, fine lines, and age spots, leading to a more youthful appearance [5].
Reduced Inflammation
Chronic stress is associated with inflammation, which can exacerbate various skin conditions. Through its stress-reducing effects, meditation can lower inflammation in the body. This can be particularly beneficial for inflammatory skin conditions like eczema and psoriasis.
Enhanced Mindfulness for Better Skin Care Choices
Practicing meditation fosters mindfulness, which is the awareness of our thoughts, emotions, and actions in the present moment. Being more mindful can lead to making better choices regarding skincare. For example, it can help individuals recognize and resist the urge to scratch or pick at their skin, and make them more conscious of the products they apply to their skin.
Emotional Balance and Radiance
By promoting emotional balance and well-being, meditation contributes to an inner glow that reflects on the skin. People who are calm and happy often have a natural radiance that no skincare product can replicate.
References

[1] https://www.allure.com/story/benefits-of-meditation-on-skin-before-after
[2] Mindfulness and Meditation for Psoriasis: A Systematic Review
[3] Yoga For Your Complexion: Reduce Acne, Pigmentation, and Dull Skin
[4] Look Younger: How Meditation Slows Skin Aging, Reduces Wrinkles, & More
[5] How Meditation Benefits Your Skin