Lupus and Skin: A Care Guide for Butterfly Rashes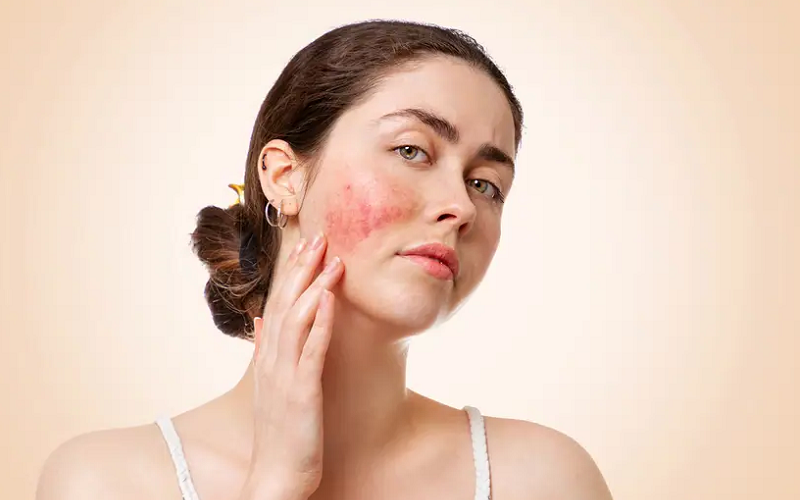 Lupus, an autoimmune disease that affects millions, has a mysterious way of manifesting its symptoms. For many, the skin becomes the primary canvas of this condition, most notably in the form of the butterfly rash – a distinctive mark often synonymous with the illness. But while its appearance can be alarming, understanding its intricacies can go a long way in managing it effectively. Here we examine the connection between lupus and skin, offering insights and care strategies for those battling the notorious butterfly rash.
Understanding the Lupus Butterfly Rash
The butterfly rash, medically termed malar rash, is one of the most recognizable symptoms of lupus. It's a visual clue that sometimes leads to the diagnosis of this complex autoimmune disorder. Before diving into its specifics, it's essential to acknowledge the vast emotional and physical impact such a prominent facial symptom can have on an individual. Awareness and knowledge are the first steps to effective management.
Definition and Appearance
The butterfly rash is named for its unique shape that often resembles the wings of a butterfly. It stretches across the cheeks and the bridge of the nose. This rash is typically red or purplish, and it can range in intensity from a faint blush to a more severe and evident discoloration. While it doesn't usually cause itching, it may feel warm to the touch or slightly tender [1].
Difference from Other Rashes
While the butterfly rash is quite distinct, it can sometimes be mistaken for other skin conditions like rosacea, sunburn, or allergic reactions. Here are a few distinctions:
Location: The butterfly rash is predominantly on the cheeks and nose, unlike other rashes that may spread to different parts of the face.
Associated Symptoms: Lupus patients might experience other symptoms like joint pain, fatigue, or hair loss concurrently with the rash.
Texture: Unlike some other conditions, the butterfly rash is typically flat and doesn't have bumps or pimples.
It's crucial to consult a dermatologist or rheumatologist for a correct diagnosis, as mistaking it for another condition can delay essential lupus treatment.
Common Triggers and Aggravators
While the exact cause of lupus flares, including the butterfly rash, remains uncertain, some common triggers and aggravators have been identified:
Sun Exposure: UV rays can aggravate lupus symptoms. Hence, individuals with lupus are often advised to minimize direct sun exposure and wear broad-spectrum sunscreen.
Stress: Emotional or physical stress can be a catalyst for lupus flares.
Certain Medications: Some drugs, including specific antibiotics and blood pressure medications, might exacerbate lupus symptoms.
Infections: Viral or bacterial infections can trigger lupus flares in some individuals.
Understanding these triggers and being proactive in managing them is crucial for those living with lupus.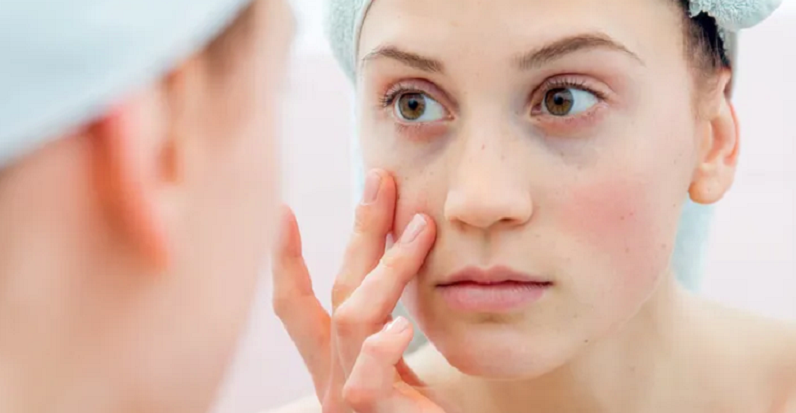 Best Practices for Managing Lupus Butterfly Rashes
Butterfly rashes, commonly associated with lupus and other autoimmune conditions, are facial rashes that primarily spread across the cheeks and bridge of the nose, resembling the wings of a butterfly. Managing these rashes is essential not only for cosmetic reasons but also to alleviate discomfort and reduce potential complications [2]. Below are best practices for managing butterfly rashes:
Understanding the Causes
Before jumping into treatment and management, it's crucial to understand the underlying causes of butterfly rashes.
Lupus: This is the most well-known cause. Systemic lupus erythematosus (SLE) can result in a butterfly rash as an autoimmune response.
Rosacea: Some people might confuse lupus with rosacea, which can also lead to facial redness and occasionally a similar rash.
Other Causes: Dermatitis, sunburn, and other skin conditions might sometimes manifest in ways that resemble the butterfly rash.
Protective Measures
The key to managing butterfly rashes often lies in prevention.
Sun Protection: UV rays can exacerbate the rash. Always wear sunscreen with at least SPF 30 and opt for wide-brimmed hats when outdoors.
Avoid Harsh Skincare Products: Use gentle cleansers and moisturizers. Avoid products that contain alcohols, acids, or other potential irritants.
Stay Cool: Excessive heat can worsen rashes. Try to stay cool, especially during hot weather or when exercising.
Topical Treatments
Applying certain treatments directly to the skin can help alleviate the rash [3].
Steroid Creams: Prescribed by doctors, these can reduce inflammation and redness.
Calendula Cream: This natural remedy can soothe irritated skin.
Aloe Vera: Known for its soothing properties, it can provide relief from inflammation and irritation.
Seeking Medical Advice
It's essential not to rely solely on home remedies or over-the-counter products.
Regular Check-ups: If you're diagnosed with lupus or another condition causing the rash, regular appointments with your dermatologist are crucial.
Be Open to Adjustments: Your doctor might adjust your treatment plan based on the rash's severity or if it's not responding to the current treatment.
Report New Symptoms: If you experience any new symptoms or a worsening of the rash, contact your doctor immediately.
Embracing a Holistic Approach
A combination of medical and holistic approaches can be beneficial [4].
Diet: Eating a balanced diet rich in anti-inflammatory foods can potentially help manage symptoms.
Stress Reduction: Techniques like meditation, yoga, or deep breathing exercises can reduce stress, which can be a trigger for some people.
Healthy Skin Routine: Keeping the skin clean and moisturized, and avoiding known irritants, can go a long way in managing butterfly rashes.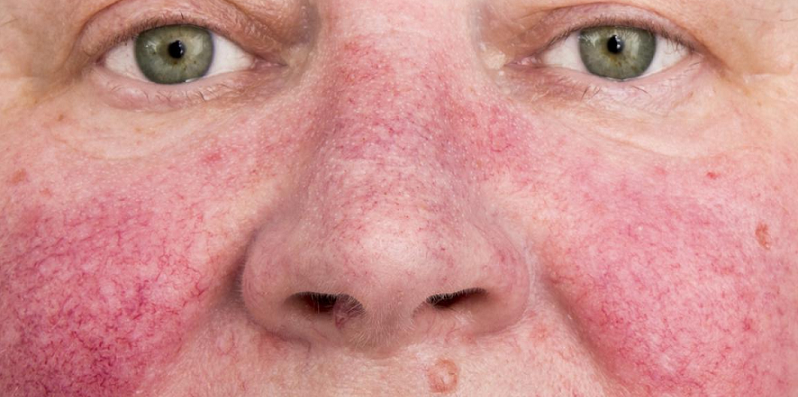 Treatment Options for Lupus
When it comes to managing butterfly rashes caused by lupus, it's essential to remember that while skincare is beneficial, there are also medical treatments that can help alleviate symptoms and reduce the severity of rashes. Depending on the severity of the rash and associated symptoms, various treatment options range from over-the-counter remedies to more advanced prescription medications.
Over-the-Counter (OTC) Remedies
For milder cases of butterfly rashes or to provide immediate relief from itchiness or inflammation, OTC remedies can often be the first line of defense.
Topical creams and ointments: Hydrocortisone creams can reduce inflammation and provide relief from itching. However, it's essential to use them as directed and not for prolonged periods.
Calamine lotion: Useful for calming the skin, especially if there is an itching sensation.
Aloe vera gel: Offers a soothing and cooling effect for irritated skin.
However, if the rash doesn't improve or worsens after trying OTC treatments, it may be time to see a dermatologist or rheumatologist.
Prescription Medications
For more severe cases, or if OTC remedies aren't effective, doctors might prescribe stronger treatments tailored to the patient's specific symptoms [5].
Topical Corticosteroids
These are stronger than OTC hydrocortisone creams and are effective in reducing inflammation and other symptoms. However, they should be used under the strict guidance of a doctor, as prolonged use can have side effects.
Antimalarial Drugs
Medications like hydroxychloroquine or chloroquine are often used to treat lupus skin symptoms. They help to reduce inflammation, though they're not directly anti-inflammatory drugs. Regular eye exams are essential when on these medications due to potential rare eye side effects.
Immune Modulating Agents
These are drugs that modify the immune system activity. They can be particularly useful if the lupus is affecting internal organs as well as the skin.
Light Therapy (Phototherapy)
In some cases, controlled exposure to ultraviolet (UV) light can help in the treatment of skin symptoms of lupus. Phototherapy sessions are conducted under the supervision of a dermatologist. It's a method that uses specific wavelengths of light to reduce inflammation and other symptoms. However, it's essential to note that while this treatment might be effective for some, others with lupus might be photosensitive, making their skin symptoms worse when exposed to UV light.
References

[1] Lupus Rash: Types, Causes, Treatment & Prevention
[2] Lupus – Symptoms & causes
[3] Lupus and Skin Rashes
[4] Systemic lupus erythematosus
[5] Lupus and Your Skin: Signs and Symptoms