Multiple Sclerosis: Skincare for Nervous Skin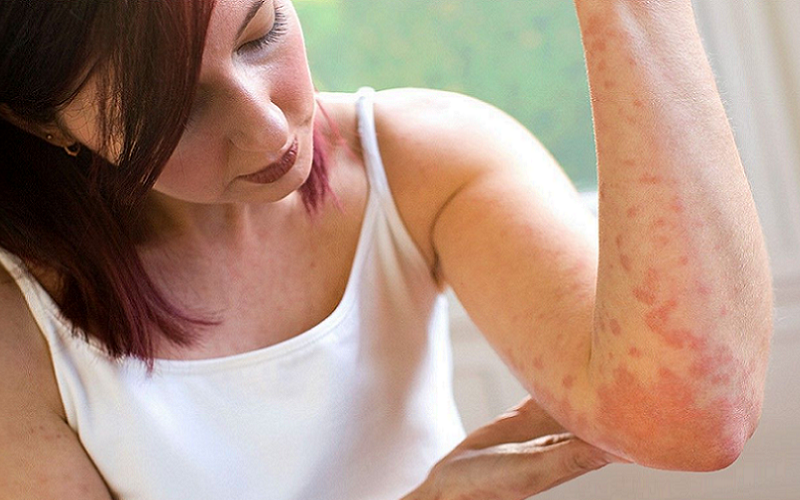 Living with Multiple Sclerosis (MS) presents a myriad of challenges, and while skin concerns might not be the most obvious, they're significant nonetheless. MS can uniquely impact the skin, manifesting symptoms that demand specialized care. Dubbed "nervous skin", these symptoms can range from heightened sensitivity and dryness to itching and discomfort. But with understanding and attention, maintaining a radiant and healthy complexion is within reach.
Understanding Nervous Skin and MS
The skin is often described as our largest organ, serving as a protective barrier, regulator, and sensor for everything we encounter in our environment. However, when you have a condition like Multiple Sclerosis (MS), the interplay between the skin and nervous system can manifest in unique ways. To better grasp the skincare challenges faced by those with MS, it's vital to first understand the concept of 'nervous skin'.
Definition of Nervous Skin
Nervous skin isn't a term you'll commonly find in dermatological textbooks. Instead, it's a colloquial way of explaining the heightened sensitivity and reactivity of the skin due to underlying neurological or systemic conditions, such as MS. This sensitivity can manifest as rapid reactions to stimuli, increased susceptibility to irritants, or even unpredictable and sudden flare-ups.
Common Symptoms and Challenges for MS Patients
The nature of MS, a disease that impacts the nervous system, means that skin-related symptoms can be diverse. Each individual's experience can vary widely, but there are a few common skin challenges frequently reported:
Dryness
MS can influence the skin's natural barrier function, sometimes resulting in reduced oil production and overall skin dryness. This dryness can lead to flakiness, a tight feeling, and even micro-cracks that can be susceptible to infections.
Sensitivity
This is perhaps the hallmark of 'nervous skin'. Those with MS might find that their skin becomes intolerant to products they've used for years. There might be increased redness, stinging, burning, or other signs of irritation upon application of certain products.
Itching and Discomfort
While it may not always be associated with visible skin changes like rashes, itching (also known as pruritus) can be intense and chronic for some MS patients. This is often a nerve-related symptom, but the consequent scratching can damage the skin further [1].
Heat Sensitivity and Sweating
Many with MS report heat sensitivity, which can exacerbate other symptoms. Overheating can lead to excessive sweating, potentially disrupting the skin's natural balance and exacerbating dryness or sensitivity.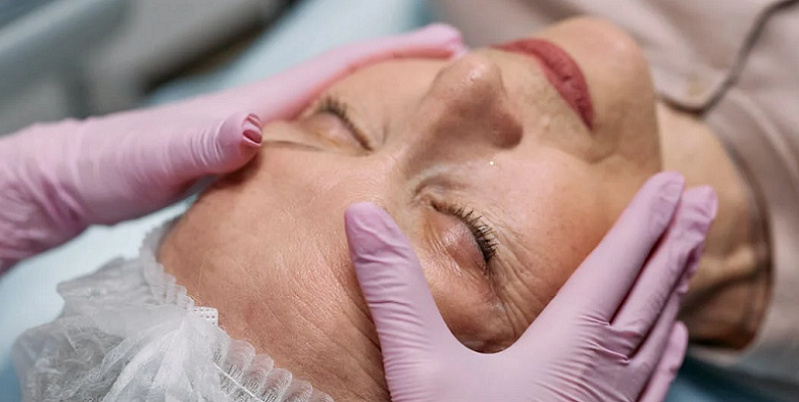 Essential Skincare Tips for MS Patients
Nurturing skin impacted by Multiple Sclerosis requires a thoughtful and proactive approach. With 'nervous skin' tendencies, the usual skincare regimen might need some tweaking to accommodate the heightened sensitivity and other unique challenges that come with MS. However, with the right tools and knowledge, managing skin health becomes significantly more straightforward.
Gentle Cleansing
Clean skin is the cornerstone of any effective skincare routine. However, the type of cleanser and the method of cleansing are paramount when considering the needs of nervous skin.
Choosing Mild Cleansers
For those with MS, gentle is the keyword. Opt for non-foaming, sulfate-free cleansers. These cleansers respect the skin's natural barrier, ensuring that essential oils aren't stripped away during the washing process. Ingredients like glycerin, ceramides, and hyaluronic acid can be beneficial.
The Importance of Lukewarm Water
Hot water can exacerbate dryness and sensitivity. Always cleanse with lukewarm water to avoid any potential irritation. This ensures a gentle yet effective cleanse without causing additional stress to the skin [2].
Moisturizing Regularly
Consistent hydration is essential, especially when battling dryness. A targeted approach to moisturizing can help maintain a supple and resilient skin barrier.
Types of Moisturizers Suitable for Nervous Skin
Consider cream or lotion-based moisturizers with barrier-repairing ingredients. Look out for products containing ceramides, fatty acids, and cholesterol. These elements closely mimic the skin's natural lipid composition, aiding in barrier repair and maintenance.
Timeframes for Application
The best time to apply a moisturizer is immediately after cleansing, while the skin is still damp. This helps to lock in moisture. For those with particularly dry skin, reapplication throughout the day might be beneficial.
Avoiding Irritants
Being discerning about product ingredients is pivotal for those with MS-related skin concerns. Minimizing potential irritants can reduce flare-ups and ensure the skin remains calm.
Fragrance-Free Products
Fragrances, even those derived from natural sources, can be potential irritants. Opt for fragrance-free or unscented products to minimize the risk of reactions.
Natural vs. Chemical Ingredients
While 'natural' sounds appealing, not all natural ingredients are suitable for sensitive skin. Likewise, not all chemicals are harmful. It's essential to understand individual triggers and choose products accordingly. Patch testing new products can be a safe way to introduce them into your routine [3].
The Role of Alcohols in Skincare
Not all alcohols in skincare are drying or irritating. Fatty alcohols like cetyl, stearyl, and cetearyl alcohol can be moisturizing. However, denatured alcohol or SD alcohol can be drying for some. Reading ingredient lists and understanding what they mean is crucial.
UV Protection and Care
The importance of sun protection cannot be overstated, especially when managing skin sensitivity.
Why Sunscreen Is Crucial
UV rays can exacerbate skin sensitivity and dryness. Moreover, some MS medications might make the skin more sun-sensitive. Consistent sunscreen application can prevent potential flare-ups and protect against UV-induced damage.
Recommended SPF Levels
A broad-spectrum sunscreen with at least SPF 30 is recommended for daily use. For prolonged sun exposure, consider higher SPF levels and reapply every two hours.
Reapplication Tips
Invest in a lightweight, easily spreadable sunscreen for easy reapplication. Sunscreen sticks or sprays can be convenient for on-the-go touch-ups.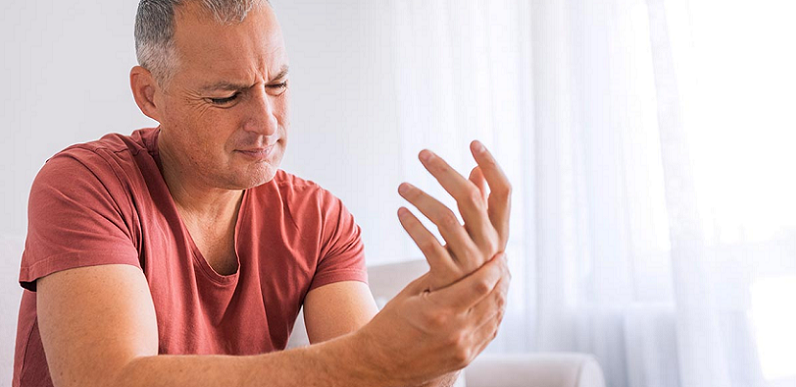 Special Skincare Considerations for MS Patients
Beyond the foundational skincare practices, individuals with Multiple Sclerosis often encounter unique challenges that necessitate specialized attention. Whether it's the nerve-induced itching or the heat sensitivity exacerbated by MS, the skin's needs become multifaceted.
Cooling Products and Tools
For many MS patients, heat sensitivity is a prevalent concern, which can significantly influence their skincare and comfort.
Cooling Mists
Hydrating facial mists infused with soothing ingredients like aloe vera, cucumber, or chamomile can provide immediate relief from overheating. They not only hydrate the skin but also leave a refreshing, cooling sensation [4].
Gel-Based Masks
Facial masks formulated with gel can offer a dual function – skincare and cooling. Keeping them in the refrigerator before use can enhance their cooling effect, providing immediate relief to hot and inflamed skin.
Thermal Water Sprays
Rich in soothing minerals, thermal water sprays can calm overheated and irritated skin. They provide a burst of hydration and can be a staple in every MS patient's skincare arsenal, especially during warmer months.
Tackling Sensitivity
Sensitivity, often a hallmark of nervous skin, can manifest in various ways. From redness to a burning sensation, managing this concern requires a blend of gentle care and targeted treatments.
Anti-Inflammatory Ingredients
Incorporating ingredients known for their anti-inflammatory properties can make a world of difference. Ingredients like niacinamide, green tea extract, and licorice root can soothe inflammation and reduce redness [5].
Oatmeal Baths and Masks
Oatmeal is a time-tested remedy for sensitive skin. An oatmeal bath can alleviate itching and discomfort, while oatmeal-based masks can address facial redness and irritation.
Redness Reducing Techniques
Beyond skincare products, gentle facial massages using tools like jade rollers or even fingertips can boost circulation and reduce stagnant redness. Remember always to be gentle and use tools that are cool to touch for an added calming effect.
Solutions for Dryness
Dryness, often exacerbated by MS, demands consistent and potent hydration to restore the skin's health and comfort.
Overnight Hydration Masks
An intensive hydration boost, these masks work their magic while you sleep. With ingredients like hyaluronic acid or glycerin, they ensure you wake up with plump, hydrated skin.
Hyaluronic Acid Benefits
This moisture-binding molecule can hold up to 1000 times its weight in water, making it a hydration powerhouse. Serums or moisturizers infused with hyaluronic acid can be a game-changer for dry skin.
Oil-Based Serums
For those experiencing extreme dryness, oil-based serums can seal in moisture and provide an added layer of protection. Opt for non-comedogenic oils like argan, jojoba, or squalane for the best results.
References

[1] Can multiple sclerosis (MS) cause skin symptoms?
[2] Skin care advice to patients with multiple sclerosis
[3] Best Practices in Skin Care for the Multiple Sclerosis Patient
[4] Skin Care Tips for Systemic Sclerosis
[5] Makeup Tips For Those With Multiple Sclerosis