Radiation Therapy: Skincare for Radiated Skin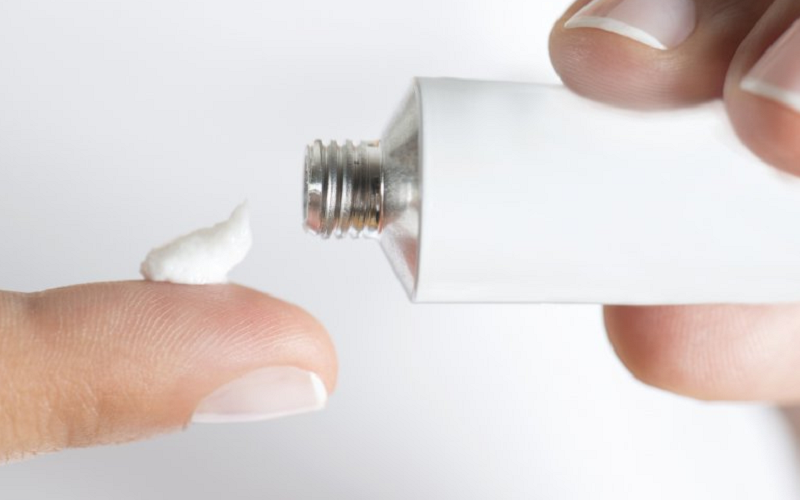 For countless individuals, radiation therapy serves as a beacon of hope in their battle against cancer. While its primary focus is to target and eliminate cancer cells, the therapy can also have noticeable effects on the skin. Much like the delicate petals of a rose exposed to the harsh summer sun, radiated skin requires special care and attention. This isn't just about aesthetics — it's about comfort, healing, and maintaining the skin's essential barrier functions.
Understanding Radiated Skin
Radiation therapy, while highly effective in treating certain conditions, directly impacts the skin tissues in its path. The levels and types of reactions can vary from one individual to another, often contingent on factors like the dose of radiation, the specific treatment area, and individual skin sensitivity. To provide the best care for radiated skin, one first needs to understand the common skin reactions to radiation and their progression over time.
Effects of Radiation on the Skin
Radiation works by using high-energy particles to damage or kill rapidly dividing cells, such as cancer cells. However, the skin also contains cells that are often rapidly dividing, which means it becomes a collateral target during the treatment.
Redness and Rashes
The initial response of the skin to radiation is similar to a sunburn. Erythema, or redness, can develop in the treated area and might feel warm to the touch. For some, this can escalate to a rash-like appearance, characterized by small raised bumps or uneven texture.
Dryness and Peeling
As treatment progresses, the skin may lose its natural moisture, leading to a feeling of tightness, dryness, or even flakiness. In certain cases, especially with higher radiation doses, the skin might start to peel, similar to how it would after a severe sunburn.
Swelling and Tenderness
Radiation can also induce localized swelling or edema in the treated area. This inflammation can result in skin that feels tender or painful, especially to the touch.
Timeline of Skin Changes Post-Radiation
Understanding the progression of skin reactions post-radiation can provide insights into the types of care required at different stages. This knowledge is essential for adapting skincare routines based on changing skin needs [1].
Immediate Aftereffects
Right after a radiation session, the skin might appear unchanged. However, after multiple sessions, signs of redness, warmth, and slight tenderness become apparent.
Mid-term Reactions
As one continues with the therapy, the initial redness can darken, and the skin may become dry and start to peel. For some individuals, a tanning or bronzing effect, known as hyperpigmentation, might also be observed.
Long-term Impacts
Once the radiation therapy concludes, the skin might take weeks or even months to fully recover. Some people may experience prolonged dryness, itching, or even a thickened appearance to the skin. In rare cases, the skin might remain slightly discolored or display tiny blood vessels, a condition called telangiectasia.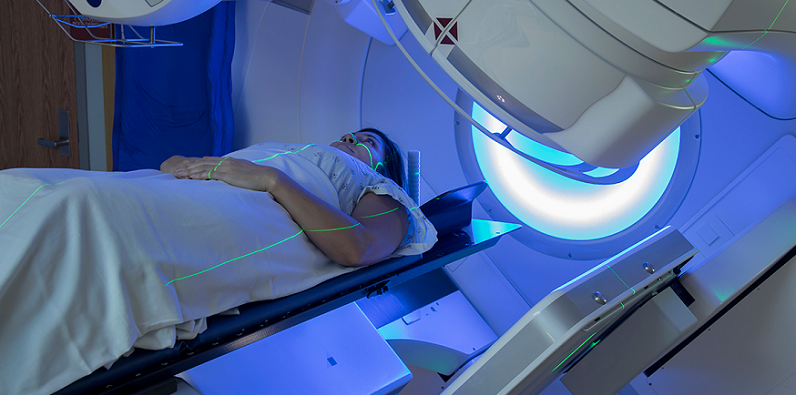 Why Regular Skincare Might Not Be Enough for Radiated Skin
As we navigate the complexities of caring for radiated skin, it's essential to understand why our everyday skincare products might fall short in meeting these unique needs. Radiated skin is not just like skin having a "bad day." Its structure and functions undergo changes, requiring a nuanced approach.
H Levels and Radiated Skin
The skin's pH level plays a pivotal role in maintaining its barrier function and overall health. Typically, healthy skin has a slightly acidic pH, ranging between 4.5 and 6.5. This acidic environment supports the skin's microbiome, a collection of beneficial bacteria that protect against pathogens and infections.
Radiation therapy can sometimes disrupt this balance, making the skin more alkaline. Regular skincare products might not cater to this shift in pH levels, which can exacerbate skin issues. It becomes essential to choose products that help restore and maintain the skin's natural pH balance post-radiation [2].
Sensitivity to Common Ingredients
Following radiation, the skin often becomes more sensitive and reactive. Ingredients that were once well-tolerated can now cause irritations or allergic reactions. This heightened sensitivity necessitates a reevaluation of the products one uses.
Common culprits include certain fragrances, dyes, and even some active ingredients like retinoids or alpha hydroxy acids. It's crucial to understand that radiated skin is in a vulnerable state, and using the same old products might not only be ineffective but potentially harmful.
Necessity for Extra Hydration
Radiated skin, as we've discussed, tends to be drier. But it's not just about feeling parched or flaky. The skin's ability to retain moisture is compromised, meaning that a simple moisturizer might not provide the level of hydration the skin desperately needs.
Traditional moisturizers might offer temporary relief, but for radiated skin, there's a pressing need for products that can penetrate deeper, lock in moisture, and help restore the skin's natural lipid barrier. In this scenario, a basic hydration routine might be akin to placing a band-aid on a wound that requires stitches.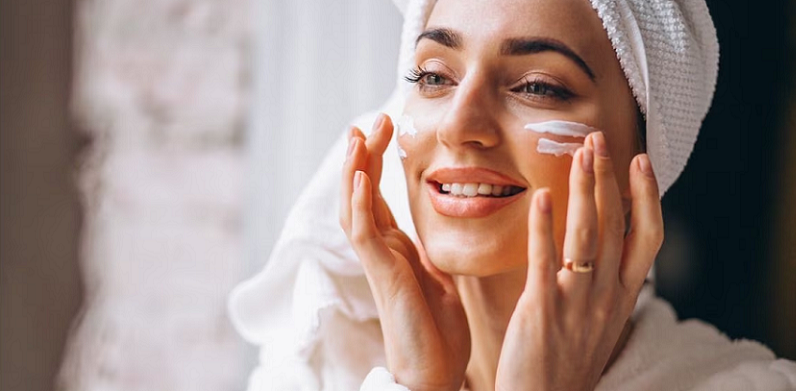 Essentials of Skincare for Radiated Skin
Now that we've established the unique challenges posed by radiated skin, it's time to address them head-on. Just like a gardener chooses specific tools and techniques for different plants, radiated skin requires specialized care. By focusing on these essentials, we can formulate a regimen that not only addresses immediate concerns but also fosters long-term skin health.
Choosing Mild and Hypoallergenic Products
For radiated skin, gentleness should be a mantra. The skin, in its delicate state, requires products that cleanse, moisturize, and protect without causing further irritation.
Instead of strong foaming agents or harsh cleansers, opt for milky or creamy cleansers. These formulations gently lift dirt and impurities without stripping the skin of its essential oils. Look for products labeled "hypoallergenic" or "for sensitive skin" as an added measure of safety [3].
Importance of Sun Protection
The necessity of sun protection cannot be overstated, especially for radiated skin, which can be more susceptible to UV-induced harm.
Broad Spectrum Sunscreen
Ensure you're using a broad-spectrum sunscreen, offering protection against both UVA and UVB rays. An SPF of at least 30 is recommended, but higher is even better. For those with more sensitive skin post-radiation, mineral sunscreens with zinc oxide or titanium dioxide can be particularly soothing, as they physically block the sun's rays without causing potential irritation.
Protective Clothing and Accessories
In addition to sunscreen, consider wearing protective clothing, like long-sleeved shirts, wide-brimmed hats, and sunglasses. These physical barriers can provide an extra layer of defense against the sun, especially if you're spending extended time outdoors.
Hydration and Moisturization
Deep hydration is a cornerstone of caring for radiated skin. Maintaining moisture levels not only alleviates dryness but also aids in the skin's natural healing process.
Barrier Repair Moisturizers
These specialized moisturizers focus on restoring the skin's natural barrier. They usually contain ceramides, fatty acids, and cholesterol, which mimic the skin's structure and replenish lost lipids. They are invaluable in sealing in moisture and keeping out potential irritants [4].
Natural Oils and Butters
Oils like coconut, jojoba, or argan can offer deep hydration while being gentle on sensitive skin. Butters, like shea or cocoa, are also dense in nutrients and can provide intense moisturization. However, always do a patch test before full application, as even natural ingredients can sometimes cause reactions.
Avoiding Common Irritants
As we've touched upon earlier, radiated skin can react adversely to ingredients previously tolerated. Hence, being vigilant about product composition becomes paramount.
Alcohol and Fragrances
Avoid products that list alcohol (especially denatured alcohol) high on their ingredient list, as it can be drying and irritating. Similarly, fragrances, both synthetic and natural, can trigger reactions. Opt for fragrance-free products when possible.
Harsh Exfoliants and Scrubs
While exfoliation can be beneficial for skin renewal, radiated skin might find abrasive scrubs or strong chemical exfoliants too harsh. Instead, if exfoliation is necessary, choose gentler methods or products, and always consult with a skincare professional first.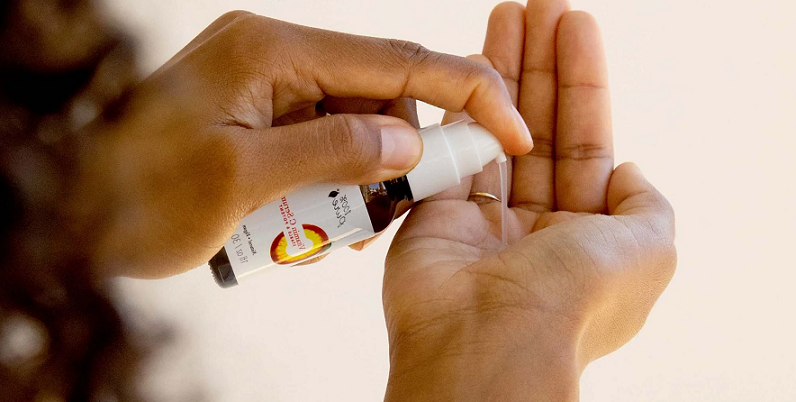 Specialized Products Worth Considering for Radiated Skin
While a gentle and protective approach forms the bedrock of caring for radiated skin, there are instances when specialized products can make a marked difference. These products, often formulated with radiated or irritated skin in mind, target specific concerns such as inflammation, itching, or compromised skin barrier. Integrating them into your skincare regimen can offer relief and aid in faster recovery. Let's explore some of these game-changers.
Topical Steroids for Inflammation
Inflammation can be a common side effect of radiation therapy. Red, swollen, and sometimes painful skin may benefit from the anti-inflammatory properties of topical steroids [5].
How They Work: These creams and ointments reduce inflammation and alleviate associated symptoms like itching or burning. They can be particularly helpful in the immediate aftermath of radiation sessions.
Precautions: While beneficial, topical steroids should be used judiciously. Long-term use can lead to skin thinning and other side effects. Always consult with a dermatologist before starting any topical steroid regimen.
Calming Ointments and Creams
Radiated skin often craves soothing relief. Calming ointments, enriched with ingredients like aloe vera, chamomile, or calendula, can provide that much-needed solace.
Benefits: These ingredients are renowned for their skin-calming properties. They can reduce redness, cool the skin, and offer hydration.
Usage Tips: While most of these calming ingredients are gentle, it's always wise to conduct a patch test, especially on radiated skin, to ensure no adverse reactions occur.
Anti-itch Solutions
Itching can be a vexing side effect post-radiation. Scratching can lead to further irritation or even open wounds, making anti-itch solutions essential.
Available Options: Over-the-counter creams containing menthol or pramoxine can offer temporary itch relief. Oatmeal baths are a more natural option known for their soothing properties.
Considerations: While these solutions can offer relief, it's essential to determine the root cause of the itch. If itching persists or worsens, seeking a dermatologist's advice is crucial.
Healing and Repair Serums
The skin's regenerative capabilities can be supported using serums formulated to expedite healing and repair. These serums often contain ingredients like hyaluronic acid, peptides, and ceramides.
Why They Help: Such ingredients mimic the skin's natural components, aiding in repairing the skin barrier, retaining moisture, and promoting overall skin health.
Application Tips: As serums are typically lightweight, they should be applied after cleansing but before heavier creams or ointments. This ensures maximum absorption and efficacy.
References

[1] Radiation therapy – skin care
[2] How To Care for Your Skin During and After Radiation Therapy
[3] Skin Care Guidelines While You Are Receiving Radiation Therapy
[4] Skin Care During Radiation Therapy
[5] Taking Care of Your Skin During Radiation Therapy