Rheumatoid Arthritis: Skincare for Inflamed Skin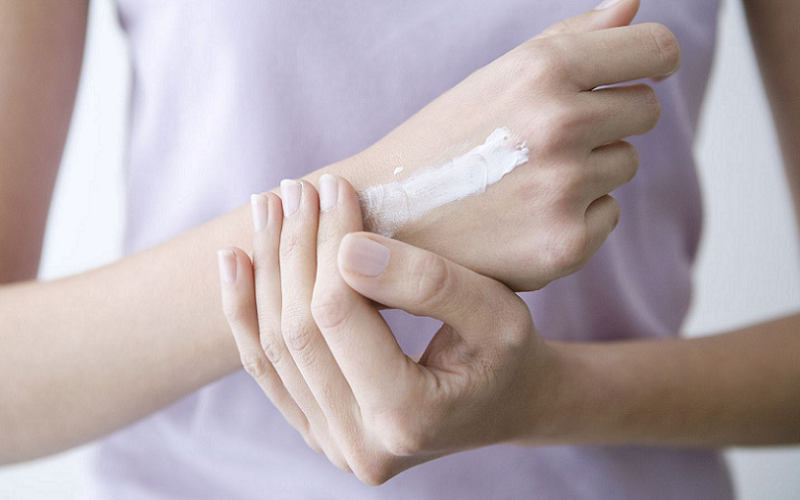 Rheumatoid Arthritis (RA) is often synonymous with joint pain and stiffness, but did you know that this chronic autoimmune disorder can also have a significant impact on the skin? For many individuals with RA, skin complications such as dryness, inflammation, and specific conditions like rheumatoid nodules and vasculitis are all too familiar. Here we examine the connection between RA and skin health, providing you with practical advice for managing and caring for your skin. It's essential to approach RA holistically, considering all aspects of health and well-being.
Introduction to Rheumatoid Arthritis Skincare
Rheumatoid arthritis (RA) is a condition that affects millions of people worldwide. While it is primarily known as a joint disorder, RA can also significantly impact the skin. The skin is our body's largest organ, and taking care of it is paramount, especially when dealing with a chronic condition like RA.
Definition of Rheumatoid Arthritis (RA)
Rheumatoid arthritis is a chronic autoimmune disorder that primarily affects the joints. In RA, the immune system mistakenly attacks the body's tissues, causing inflammation in the affected joints. This inflammation can eventually lead to joint damage and deformities. While it predominantly affects joints, it is a systemic disease, meaning that it can also affect other organs and tissues, including the skin.
Brief Overview of RA Symptoms and Complications
Common symptoms of RA include joint pain, swelling, stiffness, and decreased range of motion. These symptoms can vary in intensity and may come and go. Fatigue and general weakness are also frequently experienced by individuals with RA. Additionally, as RA is a systemic condition, it can lead to complications such as rheumatoid nodules, vasculitis, and lung issues.
The Importance of Skincare for Individuals with RA
Taking care of the skin is often overlooked in RA management, but it is vitally important. Skin complications are common in RA and can significantly affect a person's quality of life. Maintaining skin health can reduce discomfort, prevent additional complications, and improve overall well-being.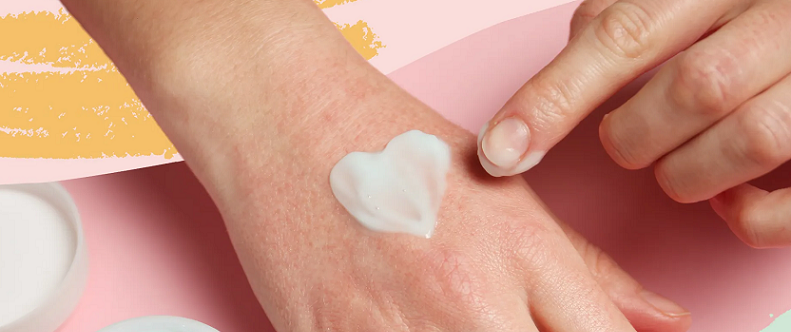 Understanding the Connection between RA and Skin Health
Rheumatoid arthritis is a multifaceted condition that goes beyond joint pain and stiffness. The skin, being an extensive organ that is in contact with the environment, is often affected by the inflammatory processes in RA. By understanding the connection between RA and skin health, you can be better prepared to manage your skin effectively.
Inflammation and its Effects on the Skin
Inflammation is a core aspect of rheumatoid arthritis. It's what causes the characteristic joint swelling and pain. However, this inflammation doesn't only target the joints; it can also affect the skin. In the case of RA, the immune system releases a range of inflammatory molecules that can cause the skin to become red, inflamed, and sometimes painful. Additionally, medications used to manage RA can have side effects that impact the skin. Understanding that inflammation in RA has systemic effects can help to better manage and address skin issues when they arise [1].
Common Skin Conditions Associated with RA
RA-associated inflammation and immune system irregularities can lead to several skin conditions. We'll discuss three of the most common ones: rheumatoid nodules, vasculitis, and dry and itchy skin.
Rheumatoid Nodules
Rheumatoid nodules are firm lumps that form under the skin, often near the affected joints. They can range in size and are generally not painful. However, depending on their location, they can cause discomfort or interfere with the movement. While the exact cause of rheumatoid nodules is not well-understood, they are closely linked to the severity of RA.
Vasculitis
Vasculitis refers to inflammation of the blood vessels. In the context of RA, it occurs when the immune system targets these vessels. This can cause a rash, ulcers, or changes in the color of the skin. It's important to address vasculitis promptly as it can sometimes lead to serious complications if blood flow is restricted for an extended period.
Dry and Itchy Skin
Many people with RA experience dry and itchy skin. This can be due to the inflammatory nature of the disease, environmental factors, or side effects from medications. Itchy skin might seem like a minor inconvenience, but if left unmanaged, it can lead to open sores and infections.
Basic Skincare Regimen for RA Patients
Living with rheumatoid arthritis requires a proactive approach to managing not only joint health but also skin health. Establishing a basic skincare regimen tailored to the needs of RA patients is crucial. A consistent skincare routine can help mitigate the effects of inflammation on the skin, keep the skin nourished, and prevent complications.
Importance of a Regular Skincare Routine
Before going into the specifics, it's essential to understand why a regular skincare routine is beneficial for individuals with RA. Since the skin is susceptible to inflammation and dryness due to RA, a tailored skincare routine can help maintain skin integrity, alleviate discomfort, and prevent infections. It's not just about looking good; it's about fostering healthy skin that can better withstand the challenges presented by RA [2].
Consultation with Dermatologist and Rheumatologist
Prior to beginning a skincare routine, it is advisable to consult both a dermatologist and your rheumatologist. These medical professionals can provide insights into your specific skin needs and recommend products that are compatible with your medications and sensitive skin.
Cleansing
Clean skin is the foundation of any skincare regimen. It's particularly important for RA patients, as the skin may be more susceptible to irritations and infections.
Choosing the Right Cleanser
Select a gentle cleanser that does not contain harsh soaps or fragrances, as these can irritate the skin. Look for products labeled "for sensitive skin" and consider using a hydrating cleanser that won't strip the skin of its natural oils.
Gentle Cleansing Techniques
When cleansing, use lukewarm water instead of hot water, as the latter can dry out the skin. Apply the cleanser with your fingertips in a gentle, circular motion and rinse thoroughly. Be sure to pat your skin dry with a clean towel rather than rubbing, as this can be less irritating to the skin.
Moisturizing
Moisturizing is essential in combating the dryness commonly associated with RA.
Importance of Hydration for Inflamed Skin
Hydrated skin is more resilient and can better withstand the effects of inflammation. Using a moisturizer can also alleviate the itching and discomfort that comes with dry skin.
Selecting a Moisturizer
Choose a fragrance-free, hypoallergenic moisturizer. Ointments and creams are generally more hydrating than lotions. Apply the moisturizer while your skin is still damp from cleansing to lock in moisture.
Sun Protection
Protecting your skin from the sun is crucial, especially since RA and some medications can make your skin more sensitive to sunlight.
Sensitivity of RA-Affected Skin to Sun
RA-affected skin may be more prone to sunburns or rashes when exposed to sunlight. Some medications also increase photosensitivity, making sun protection even more essential.
Proper Sunscreen Selection and Application
Choose a broad-spectrum sunscreen with an SPF of at least 30. Apply it generously to all exposed skin, and reapply every two hours, or after swimming or sweating.
Monitoring Skin for Changes and Irritations
Lastly, it's important to regularly monitor your skin for any changes or irritations. If you notice new rashes, changes in existing skin conditions, or increased dryness and itching, consult your healthcare provider.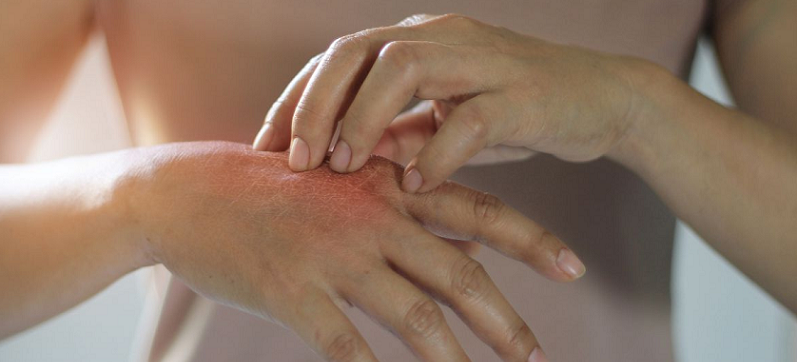 Addressing Specific RA-Related Skin Conditions
In addition to a basic skincare regimen, it's essential to address the specific skin conditions that can arise as a result of rheumatoid arthritis. By recognizing these conditions early and implementing targeted treatments and self-care strategies, you can minimize their impact on your quality of life.
Dealing with Rheumatoid Nodules
As mentioned earlier, rheumatoid nodules are firm lumps under the skin that often occur near joints affected by RA. These nodules can vary in size and, while usually painless, can cause discomfort depending on their location [3].
Identification and Monitoring
It's important to be vigilant in monitoring your skin for the appearance of rheumatoid nodules. They are generally round and can be felt under the skin. If you suspect that you have developed a rheumatoid nodule, it's wise to inform your healthcare provider, as this can be indicative of disease activity.
Treatment Options and Self-Care
There is no one-size-fits-all treatment for rheumatoid nodules. In some cases, modifying the RA medication regimen can influence the size and number of nodules. For nodules that are particularly bothersome, surgical removal might be considered. It's also important to avoid putting pressure on areas with nodules, as this can cause discomfort or skin breakdown.
Managing Vasculitis
Vasculitis involves inflammation of the blood vessels and can manifest in various ways on the skin. It's important to recognize and manage vasculitis as it can sometimes have serious consequences if not addressed [4].
Signs and Symptoms
The symptoms of vasculitis can include a rash, bruise-like areas, or small ulcers on the skin. If you experience any of these symptoms, especially if they are accompanied by general malaise or fever, it's important to seek medical attention.
Medical Interventions and Lifestyle Adjustments
Treatment of vasculitis usually involves medications to reduce inflammation. In some cases, adjusting RA medications can also be beneficial. It's important to follow your healthcare provider's advice regarding treatment. Additionally, making lifestyle changes such as avoiding tobacco and managing stress can be beneficial.
Alleviating Dry and Itchy Skin
Dry and itchy skin is a common issue for individuals with RA. While this might seem minor in comparison to other symptoms, it can significantly impact comfort and quality of life.
Over-the-Counter Solutions
There are numerous over-the-counter creams and ointments specifically formulated to alleviate dry, itchy skin. Look for products containing ingredients like ceramides, hyaluronic acid, or colloidal oatmeal. It's best to choose fragrance-free options to avoid irritating sensitive skin.
Home Remedies and Tips
In addition to using moisturizers, there are several home remedies that can be helpful in managing dry, itchy skin. Taking shorter showers with lukewarm water, using a humidifier in dry environments, and wearing breathable, natural fabrics can all contribute to skin comfort.
While medications are often essential in managing the symptoms of rheumatoid arthritis, they can sometimes have side effects that affect the skin. These side effects can range from mild irritations to more serious skin reactions. Being knowledgeable about the potential skin-related side effects of your medications and knowing how to manage them is crucial.
Common Medications for RA and their Potential Skin Side Effects
When treating RA, a range of medications may be used to reduce inflammation, relieve symptoms, and slow the progression of the disease. However, some of these medications can also affect the skin [5].
Methotrexate and Skin Rashes
Methotrexate is a common medication used to treat RA. One of its potential side effects is a rash or increased sensitivity to the sun, which can lead to sunburn.
Corticosteroids and Skin Thinning
Corticosteroids, often used to manage inflammation in RA, can cause the skin to become thinner and more fragile, making it more prone to bruising and tearing.
Biologic Medications and Injection Site Reactions
Biologic medications, which are often used when other RA medications are not effective, are usually administered through injections. This can sometimes cause reactions at the injection site, such as redness, itching, or swelling.
Strategies for Managing Medication-Related Skin Concerns
Being proactive in managing medication-related skin concerns can mitigate their impact on your quality of life. Here are some strategies that can be helpful.
Communication with Healthcare Providers
Keeping an open line of communication with your healthcare provider is key. Inform them of any skin changes or reactions you notice since starting a medication. They may adjust the dosage or change the medication if necessary.
Sun Protection
As mentioned earlier, some medications can make your skin more sensitive to the sun. It is crucial to be vigilant in protecting your skin by using sunscreen, wearing protective clothing, and seeking shade when outside.
Gentle Skin Care
Given that some medications can make the skin more sensitive or fragile, using gentle skincare products and being cautious in handling your skin is important.
Monitoring Injection Sites
If you are using injectable medications, pay attention to the injection sites. Apply a cold compress to reduce swelling or itching. Rotate injection sites as recommended by your healthcare provider.
Emotional Support and Self-Advocacy
Medication-related skin issues can be frustrating. Don't hesitate to seek emotional support from loved ones or support groups. Additionally, advocate for yourself in your healthcare – don't be afraid to ask questions or seek second opinions.
The Role of Diet and Lifestyle in Skin Health
While a skincare regimen and medication management are important components in dealing with skin concerns associated with rheumatoid arthritis, lifestyle choices, including diet, play a significant role in overall skin health. Nutrient-rich foods, physical activity, and stress management can greatly contribute to reducing inflammation and improving the quality and appearance of the skin.
The Impact of Diet on Inflammation and Skin Health
Diet has a direct impact on inflammation levels in the body, which in turn affects the skin. Certain foods have anti-inflammatory properties, while others can exacerbate inflammation. Understanding this connection is key to making dietary choices that support skin health.
Anti-Inflammatory Foods
Incorporating anti-inflammatory foods into your diet can be beneficial for both joint and skin health. Some examples include fatty fish rich in omega-3 fatty acids (like salmon and mackerel), nuts and seeds, fruits (especially berries), and leafy green vegetables. These foods are rich in antioxidants and essential nutrients that can help to reduce inflammation.
Foods to Avoid
On the other hand, some foods can contribute to inflammation and may worsen RA symptoms and affect the skin. It's best to limit or avoid processed foods, sugary drinks and snacks, and excessive amounts of red meat and dairy, as these can be pro-inflammatory.
Physical Activity and Skin Health
Engaging in regular physical activity has systemic benefits, including positive effects on skin health.
Improved Circulation
Physical activity helps to improve circulation, which is beneficial for the skin. Improved blood flow can help to nourish skin cells and promote the production of collagen, which is essential for skin elasticity and strength.
Stress Reduction
Exercise is also known for its stress-reducing effects. Since stress can exacerbate inflammation and have negative effects on the skin, engaging in physical activity can indirectly benefit skin health by reducing stress levels.
Stress Management Techniques
Managing stress is essential for overall health, and the skin is no exception.
The Connection between Stress and Skin
Stress can exacerbate inflammation, which can worsen both the symptoms of RA and related skin issues. Additionally, stress can cause hormonal imbalances that may negatively affect the skin.
Relaxation Techniques
Incorporating relaxation techniques into your routine can help manage stress levels. Methods such as deep breathing, meditation, and yoga have been shown to reduce stress and could be beneficial for skin health.
The Importance of Sleep
Getting adequate sleep is crucial for the body's repair processes, including those involving the skin.
Sleep and Skin Repair
During sleep, the body goes through repair processes that include the production of collagen and the release of growth hormones, which are essential for skin health.
Tips for Better Sleep
Ensure you are getting enough sleep by establishing a regular sleep schedule, creating a comfortable sleep environment, and avoiding stimulants close to bedtime.
References

[1] 10 Reasons Your Face Is Red
[2] Rheumatoid Arthritis Rashes
[3] Skin Care Product Rich in Antioxidants and Anti-Inflammatory Natural Compounds Reduces Itching and Inflammation
[4] 5 Soothing Skin-Care Products for Inflamed Skin
[5] 13 Anti-Inflammatory Skincare Products to Use