Seborrheic Dermatitis: Skincare for Scaly Skin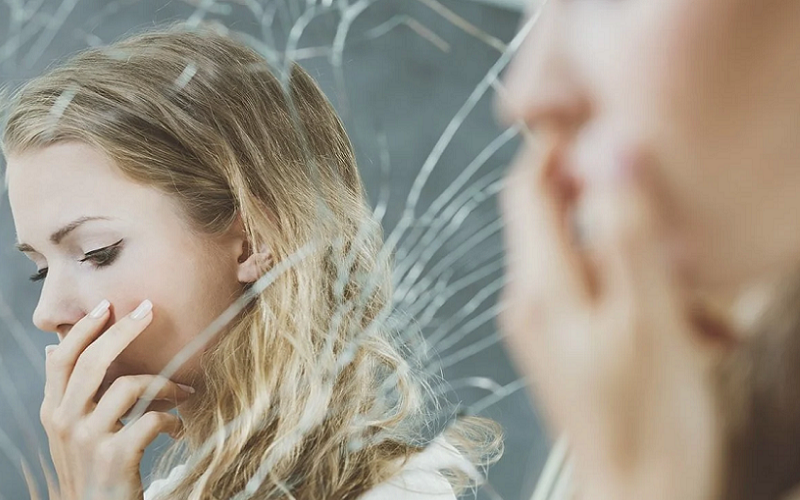 If you're here, you're probably seeking answers about those stubborn, flaky patches that have decided to make a home on your skin. Seborrheic dermatitis, a common skin condition, affects millions worldwide and can be a real nuisance. But don't fret — it's manageable! Here we examine what seborrheic dermatitis is, what causes it, and how to manage and treat this condition effectively.
Introduction to Seborrheic Dermatitis
Seborrheic dermatitis is a chronic skin condition that primarily affects the areas of the skin with a high concentration of sebaceous glands, such as the scalp, face, and chest. This condition is characterized by red, scaly patches, dandruff, and in some cases, an itchy rash. It's important to note that seborrheic dermatitis is not a result of poor hygiene and it's not contagious. Instead, it's believed to be influenced by a combination of factors including genetics, environmental triggers, and the presence of specific yeast on the skin.
Seborrheic dermatitis is quite common and can affect people of all ages, from infants to the elderly. In infants, it is often referred to as "cradle cap." However, it is most prevalent among adults between the ages of 30 and 60. Men are more likely to develop seborrheic dermatitis than women. Additionally, individuals with oily skin, a family history of the condition, or certain medical conditions such as Parkinson's disease or HIV are at a higher risk.
Understanding Seborrheic Dermatitis
Before we getting into managing and treating seborrheic dermatitis, it's crucial to understand what we're dealing with. By getting a handle on the causes, symptoms, and common areas of the body affected by this condition, we can make more informed choices about skincare and treatments.
Causes of Seborrheic Dermatitis
Seborrheic dermatitis doesn't have a single cause; rather, it's the result of a combination of factors. Knowing these factors can sometimes help in managing the condition more effectively [1].
Genetics
For some individuals, genetic predisposition plays a role in developing seborrheic dermatitis. If other members of your family have had this condition, you are more likely to experience it as well.
Environment
Environmental factors such as weather conditions can also affect seborrheic dermatitis. For instance, it might worsen in cold, dry climates and improve in warm, humid conditions.
Microbial Factors
One of the key factors in the development of seborrheic dermatitis is the presence of a yeast called Malassezia. This yeast is part of the normal skin flora, but for some people, it can cause an inflammatory reaction leading to the symptoms of seborrheic dermatitis.
Common Symptoms
Now that we've covered the causes, let's look at the common symptoms of seborrheic dermatitis. These symptoms can vary in severity and can sometimes be mistaken for other skin conditions [2].
Redness and Scaling
One of the most noticeable symptoms is the appearance of red patches with overlying white or yellowish scales. These can sometimes be mistaken for psoriasis, especially if they appear on the scalp.
Dandruff
Flakes of skin on the scalp, commonly referred to as dandruff, is a hallmark symptom of seborrheic dermatitis. These flakes can be oily or dry, and can sometimes cause itchiness.
Itchiness
Itchiness, particularly in the affected areas, is a common symptom. However, it's important to note that not everyone with seborrheic dermatitis experiences itchiness.
Areas of the Body Affected
Seborrheic dermatitis primarily affects areas of the skin with a high concentration of oil-producing glands.
Scalp
This is one of the most common areas affected by seborrheic dermatitis, and it's where dandruff comes from. It can range from mild dandruff to thick, adherent scales.
Face
The condition can also affect the face, particularly around the nose, eyebrows, and ears. This can sometimes be confused with eczema, especially if redness and scaling are prominent.
Chest
Seborrheic dermatitis can also manifest on the chest, usually as red patches with scaling.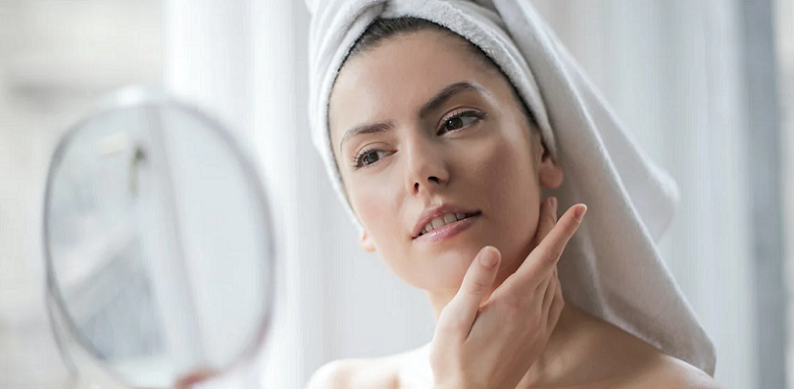 Seborrheic Dermatitis Diagnosis and Medical Treatments
After understanding what seborrheic dermatitis entails, the next step for many is seeking a diagnosis and exploring medical treatment options. Diagnosing seborrheic dermatitis is primarily based on the appearance of the skin. However, certain tests may be conducted to rule out other conditions.
Consulting a Dermatologist
If you suspect that you have seborrheic dermatitis or have been struggling with symptoms like scaling, redness, or dandruff, it's advisable to consult a dermatologist. A dermatologist is a skin specialist who can accurately diagnose the condition and suggest appropriate treatment options tailored to your specific needs.
Diagnostic Procedures
Diagnosing seborrheic dermatitis typically involves a physical examination and a review of your medical history [3].
Physical Examination
During the physical examination, the dermatologist will examine the affected areas of your skin, noting the appearance of the scales, the redness, and the locations of the symptoms.
Medical History Review
The dermatologist might also ask questions about your symptoms, family history, and any other health conditions to gather information that might provide clues to the diagnosis.
Additional Tests
In some cases, the dermatologist might perform a skin biopsy or other tests to rule out similar-looking skin conditions such as psoriasis or eczema.
Medical Treatment Options
Once diagnosed with seborrheic dermatitis, the dermatologist will discuss various treatment options with you [4].
Topical Antifungal Creams
As yeast is involved in seborrheic dermatitis, topical antifungal creams containing ingredients like ketoconazole can be used to reduce the yeast population on the skin and alleviate symptoms.
Anti-Inflammatory Medications
Corticosteroid creams and lotions may be prescribed to reduce inflammation and redness. However, these should be used sparingly as they can have side effects with long-term use.
Shampoos for Scalp Treatment
Medicated shampoos containing ingredients such as selenium sulfide, zinc pyrithione, or coal tar can help in reducing dandruff and scaling on the scalp. The dermatologist will guide you on the frequency of use and application techniques.
Importance of Following a Treatment Plan
Adherence to the treatment plan provided by the dermatologist is critical for managing seborrheic dermatitis effectively. This might involve regularly using prescribed medications, following skincare recommendations, and scheduling follow-up appointments to monitor the condition.
Remember that seborrheic dermatitis is a chronic condition, and managing it is often about controlling the symptoms rather than curing them completely. The goal is to minimize flare-ups and maintain the health of your skin.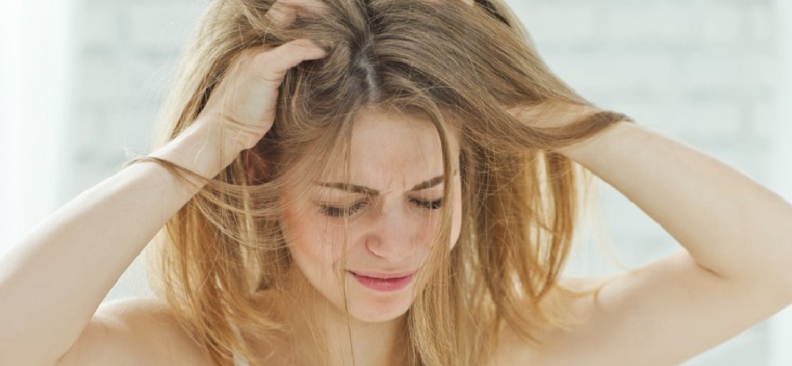 Skincare for Seborrheic Dermatitis
While medical treatment is essential in managing seborrheic dermatitis, an effective skincare routine is equally important. It can help to alleviate symptoms and improve the appearance of the skin.
Daily Skincare Routine
A consistent and thoughtful skincare routine can help in managing the symptoms of seborrheic dermatitis and improving skin health over time.
Gentle Cleansing
Cleansing the skin is the first step in any skincare routine. Choose a gentle, fragrance-free cleanser that doesn't strip the skin's natural oils. Wash your face and affected areas with lukewarm water, as hot water can aggravate the condition [5].
Moisturizing
Keeping the skin moisturized is crucial. Use a moisturizer that is free of irritants like fragrances or dyes. Look for products that are labeled 'non-comedogenic' as they won't clog pores.
Sun Protection
Sun protection is essential for everyone, including individuals with seborrheic dermatitis. Use a broad-spectrum sunscreen with an SPF of at least 30. Select a product that is suitable for sensitive skin.
Selecting Skincare Products
It is important to be cautious while selecting skincare products if you have seborrheic dermatitis, as certain ingredients can either alleviate or aggravate the condition.
Ingredients to Look for
Zinc Pyrithione: This is an antifungal agent that can help in reducing the yeast on the skin. It is found in certain medicated shampoos and skincare products.
Salicylic Acid: This ingredient helps in softening and shedding the scales. It can be found in shampoos and skincare products formulated for dandruff or seborrheic dermatitis.
Tea Tree Oil: Tea tree oil has natural antifungal properties. It should be used cautiously and in diluted forms, as it can be irritating for some individuals.
Ingredients to Avoid
Alcohol: Alcohol can be drying and irritating to the skin, so it's best to avoid products with a high alcohol content.
Fragrances: Fragrances can irritate sensitive skin, so opt for fragrance-free products.
Harsh Detergents: Avoid soaps and cleansers that contain harsh detergents as they can strip the skin of its natural oils and worsen the condition.
Lifestyle Changes to Improve Skin Health
In addition to topical treatments and skincare, certain lifestyle changes can also be beneficial [6].
Stress Management
Stress can trigger or worsen seborrheic dermatitis. Engage in stress-reducing activities such as exercise, meditation, or hobbies.
Balanced Diet
A balanced diet with plenty of fruits, vegetables, and omega-3 fatty acids can improve skin health.
Regular Exercise
Regular physical activity can improve circulation and reduce stress, which can be beneficial for skin health.
Scalp Care for Seborrheic Dermatitis
The scalp is often affected by seborrheic dermatitis, and requires special care.
Choosing the Right Shampoo
Select a shampoo that contains ingredients like zinc pyrithione, ketoconazole, or salicylic acid. Use it according to the instructions or as advised by a dermatologist.
Scalp Massage Techniques
Gently massage the scalp when shampooing. This helps to loosen scales and increases blood flow to the area.
Avoiding Hair Styling Products
Avoid using hair styling products that contain alcohol or are too greasy as they can worsen the condition.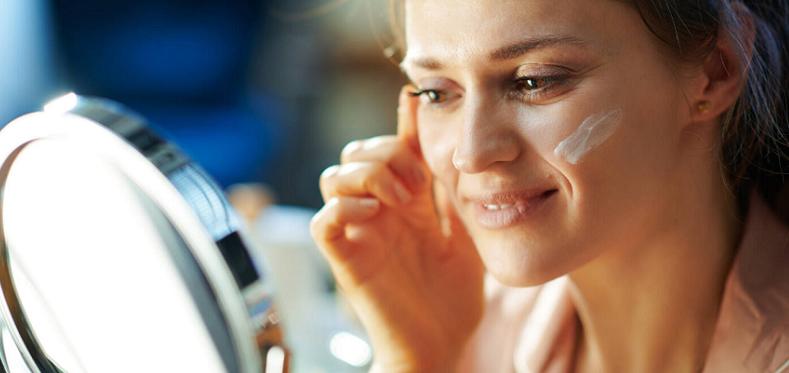 Tips for Managing Seborrheic Dermatitis Flare-Ups
Managing seborrheic dermatitis is not just about daily care; it's also crucial to know how to handle flare-ups when they occur. Flare-ups can be frustrating and may affect one's quality of life.
Identifying Early Signs
Understanding and recognizing the early signs of a flare-up can enable you to take prompt action to manage the symptoms effectively.
Increased Redness
One of the early signs of a flare-up could be an increase in redness in the areas that are commonly affected by seborrheic dermatitis.
Intensified Scaling
An increase in the number or size of scales, especially on the scalp, could be an indicator of an impending flare-up.
Itching and Discomfort
A sudden increase in itching or discomfort in the affected areas can also be a sign that a flare-up is about to occur.
Preventive Measures
Prevention is always better than cure. Here are some preventive measures that can help in reducing the frequency and severity of flare-ups.
Consistent Skincare Routine
Maintaining a consistent skincare routine as discussed in the previous section can help in keeping the symptoms under control and may reduce the chances of a flare-up.
Avoid Known Triggers
If you have identified certain triggers like specific products, environmental factors, or stress, try to avoid or manage them effectively.
Follow Medical Advice
Adherence to the treatment plan and medication prescribed by your dermatologist is essential in preventing flare-ups.
Immediate Actions for Flare-Ups
Despite your best efforts, flare-ups may still occur. Here are immediate actions you can take to manage them.
Use of Medicated Creams
If you have been prescribed medicated creams for use during flare-ups, apply them as per your dermatologist's instructions.
Cool Compresses
Applying a cool compress to the affected area can help reduce inflammation and provide relief from itching.
Contact Your Dermatologist
If the flare-up is severe or not improving with usual care, it's advisable to contact your dermatologist. They may adjust your treatment or provide additional recommendations.
Avoid Scratching
Even though it might be tempting, avoid scratching the affected areas as this can worsen the flare-up and even cause infections.
References

[1] Seborrheic Dermatitis: Self-Care
[2] Seborrheic dermatitis
[3] How To Manage Dermatitis When Everything's A Trigger
[4] Seborrhoeic dermatitis in adults
[5] Topical Pimecrolimus 1% Cream in the Treatment of Seborrheic Dermatitis
[6] Seborrheic Dermatitis