Skin Grafts: Skincare for Donor and Recipient Sites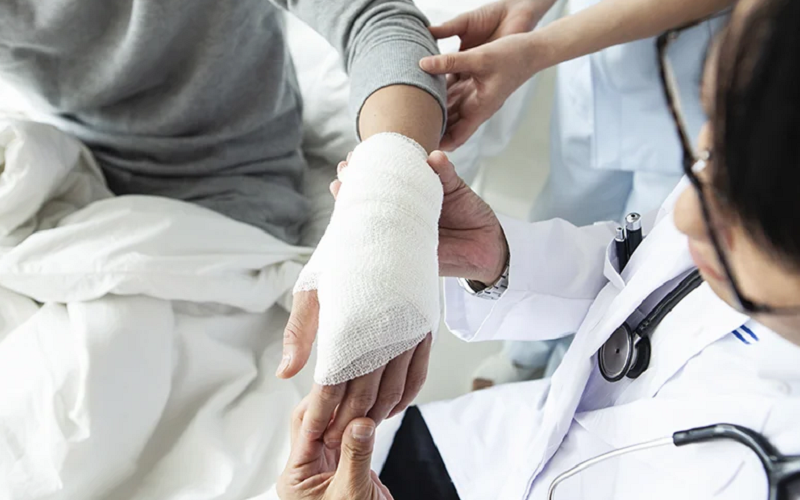 For many, the term "skin graft" evokes a mix of curiosity and uncertainty. At its core, skin grafting is a testament to the marvels of modern medicine — allowing us to transplant skin from one part of the body to another, providing relief and recovery for those with burns, chronic sores, or surgical skin loss. But beyond the surgical process, the journey to complete healing often hinges on meticulous aftercare, both for the site donating the skin and the site receiving it.
Basics of Skin Grafting
Skin grafting is a specialized procedure in the realm of dermatology and plastic surgery. Before diving into the intricate details of post-operative care, it's essential to grasp the fundamental principles behind skin grafting. Understanding what it is, why it's done, and the processes involved can offer a clearer perspective for patients and caregivers alike.
Definition and Types of Skin Grafts
Skin grafting is a surgical procedure where a piece of skin is removed from one area of the body (the donor site) and transplanted to another area (the recipient site). There are primarily two types of skin grafts, distinguished by the depth of skin removed:
Full-thickness grafts
These grafts involve both the epidermis and the entire thickness of the dermis. They are typically used for areas where cosmetic appearance is a priority, such as the face, or areas requiring more durability like the hands or feet.
Split-thickness grafts
This graft includes the epidermis and only a portion of the dermis. They are used for covering larger areas and can be harvested from broader regions like the thigh or back. Split-thickness grafts are more versatile but might not have the same cosmetic outcomes as full-thickness grafts.
Common Reasons for Undergoing Skin Grafts
While the idea of transplanting skin might sound intense, it serves a critical role in various medical scenarios:
Burns
Severe burns can destroy multiple layers of the skin, making natural healing a challenge. Skin grafts help cover the damaged area and promote recovery.
Skin loss due to infection
Some aggressive infections can result in substantial skin loss. Once the infection is treated, skin grafts can assist in closing the wound and restoring normalcy.
Chronic ulcers or sores
Non-healing ulcers, especially in patients with conditions like diabetes, might require grafting to promote healing and prevent complications [1].
Surgical removal of skin lesions
Sometimes, after removing a large skin tumor or lesion, the resulting wound is too extensive to be closed naturally. Skin grafts offer a solution in such cases.
The Process of Skin Grafting
Navigating through a skin graft involves multiple stages, each of which has its unique set of challenges and requirements.
Harvesting
The first step is identifying and preparing the donor site. The choice of site often depends on the type of graft and the location of the recipient site. Once chosen, the skin is carefully removed using surgical instruments.
Preparing the recipient site
Before placing the graft, it's crucial to ensure the recipient site is free of damaged tissue, infection, and debris. This might involve cleaning, debridement, or other surgical preparations.
Transplantation
Once prepared, the harvested skin is placed onto the recipient site and secured using stitches, staples, or adhesive agents. Proper alignment and attachment are crucial for graft survival.
Recovery and healing
The days following the procedure are vital. Both the donor and recipient sites need specific care to prevent complications and ensure the graft adheres well to the new location [2].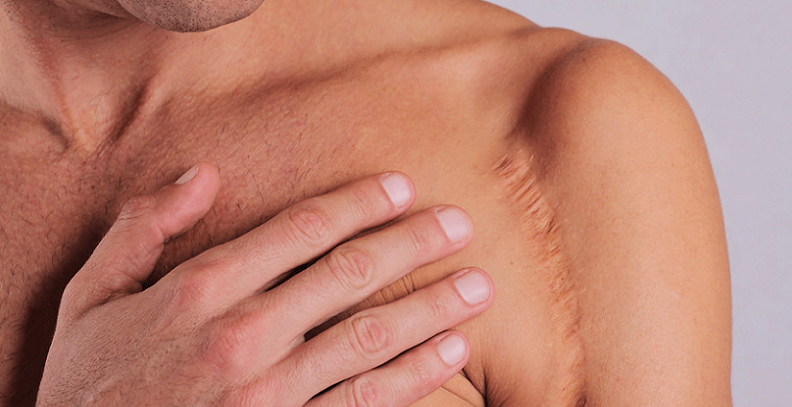 Caring for the Skin Graft Donor Site
When it comes to skin grafts, much of the focus tends to lean towards the recipient site, which is, after all, the primary area of concern. However, the donor site, from where the skin is harvested, equally requires diligent care. This site can be likened to a fresh wound and, if not tended to correctly, can lead to complications, prolonged healing, or discomfort. Understanding and applying the right care techniques can not only expedite the healing process but also reduce potential scars and other long-term impacts.
Immediate Post-Operative Care
The initial days following the grafting procedure are vital in setting the stage for the donor site's smooth healing.
Dressing and bandaging
Immediately after the graft, the donor site is often dressed with non-stick dressings to prevent infection and facilitate healing. This dressing acts as a protective barrier against external contaminants. It's important to follow your doctor's advice on how often to change these dressings. Ensuring they remain clean and dry is pivotal.
Pain management
It's not uncommon for the donor site to be painful, tender, or sore post-operation. Over-the-counter pain relievers or prescribed medications can be used to manage this discomfort. Always consult with your healthcare provider before taking any medication.
Prevention of infection
The donor site, being an open wound, is susceptible to infections. Maintaining hygiene, avoiding submerging the site in water (like in a bathtub), and promptly reporting any signs of infection—such as increased redness, swelling, pus, or a foul odor—are critical during the initial days.
Long-term Care
As days turn into weeks, the focus of donor site care shifts from immediate post-op concerns to ensuring optimal long-term healing and cosmetic results.
Moisturizing and hydration
Once the initial wound starts healing, moisturizing the area becomes essential. It not only prevents the skin from drying out but also reduces itchiness—a common complaint as wounds heal. Opt for gentle, fragrance-free moisturizers, and apply them regularly to maintain skin elasticity [3].
Scar prevention and management
Over time, there's potential for the donor site to develop scars. Silicone gel sheets, scar creams, and gentle massage can be beneficial in reducing the appearance of scars. Remember, sun exposure can darken the scar, making it more visible, so it's a good idea to protect the area from direct sunlight.
Sun protection
Sunscreen isn't just for the beach. Protecting the healing donor site from UV rays is essential as the new skin is more susceptible to sun damage. Regularly applying a broad-spectrum sunscreen with an SPF of at least 30 can shield the skin and prevent discoloration.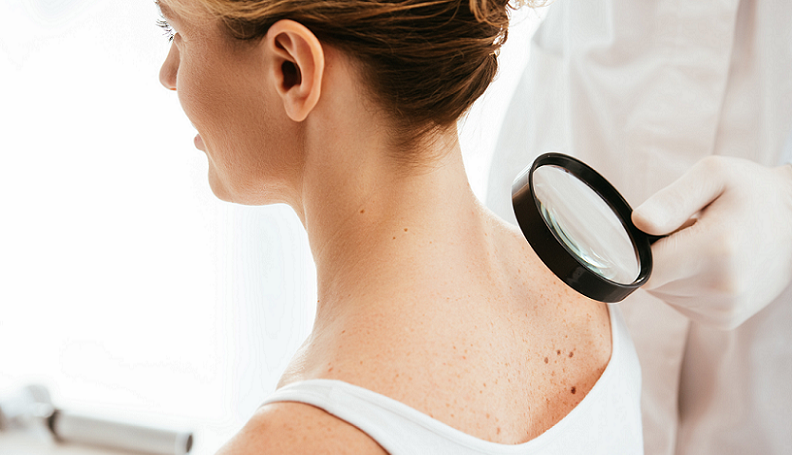 Caring for the Skin Graft Recipient Site
The recipient site, where the graft is transplanted, undeniably holds a spotlight in the skin grafting journey. Its care is intricate, demanding a blend of precision, patience, and understanding. While the donor site primarily focuses on recovery from a "wound," the recipient site's care revolves around ensuring the graft's successful integration and longevity.
Initial Healing Stage
The immediate aftermath of the grafting procedure can be likened to tending to a delicate sapling. The graft needs to "take root," for which meticulous care is essential.
Dressing changes
Much like the donor site, the recipient area is initially covered with non-stick dressings or specialized graft dressings. These serve multiple purposes—from shielding against infections to retaining moisture for the graft. Regular dressing changes, as advised by the healthcare provider, can prevent complications and promote graft adherence [4].
Monitoring for signs of graft failure
An essential aspect of the early post-op stage is vigilantly observing the graft. Signs such as continuous darkening, excessive fluid or pus, or a non-healing appearance can indicate graft failure. It's paramount to report any such observations promptly to a healthcare professional.
Ensuring graft adherence and preventing movement
In the early stages, it's vital to minimize motion in the grafted area to ensure the skin adheres properly. Depending on the graft's location, splints or braces might be used. Avoiding excessive stretching, pulling, or rubbing of the site can make a significant difference in successful grafting outcomes.
Subsequent Care
Once past the initial stages, and as the graft starts to integrate, care methods evolve to support this maturing phase of healing.
Gentle cleansing and moisturizing
As the graft heals, gentle cleaning becomes necessary to prevent the build-up of dead skin or debris. Using mild, non-irritating soaps and lukewarm water can be effective. After cleaning, gentle moisturizing aids in maintaining skin health, reducing dryness, and alleviating itching.
Monitoring for complications
While the risk diminishes over time, there's still potential for complications like infections, poor circulation, or graft contraction. Regularly inspecting the site, touching base with healthcare professionals, and being aware of any changes in appearance, texture, or sensation can pre-empt potential problems.
Physiotherapy and mobility
Especially for grafts in joint areas or large surface areas, physiotherapy might become necessary. This helps in restoring mobility, preventing contractures (tightening of the skin), and ensuring functional recovery alongside cosmetic healing.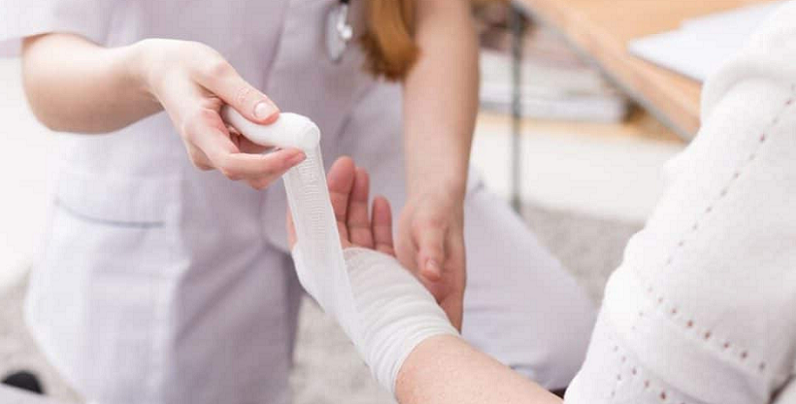 Tips for Promoting Optimal Healing in Both Skin Graft Sites
Navigating through the post-operative landscape of skin grafting, both the donor and recipient sites command their specific care rituals. Yet, there are overarching practices and considerations that universally enhance the healing trajectory for both. These holistic strategies not only complement the specific care routines but also champion the body's inherent healing mechanisms, fostering optimal outcomes.
Nutrition and Hydration
The foundation of any recovery process is undeniably rooted in our nutritional choices.
Protein-rich diet
Skin repair and regeneration rely heavily on proteins, especially collagen. Incorporating lean meats, fish, eggs, dairy, legumes, and nuts can offer the necessary amino acids for skin rebuilding [5].
Stay Hydrated
Water plays a pivotal role in cellular functions and tissue repair. Maintaining optimal hydration supports skin health and accelerates the healing process.
Vitamins and minerals
Zinc, vitamin C, and vitamin E are particularly beneficial for wound healing. Fruits, vegetables, whole grains, and nuts can be great sources of these essential nutrients.
Mindful Activity and Rest
Striking a balance between activity and rest can influence the healing timeline.
Adequate Sleep
The body's repair mechanisms are most active during sleep. Ensuring 7-9 hours of quality sleep nightly can significantly boost recovery.
Avoid strenuous activities
Especially in the early stages, it's wise to steer clear of vigorous exercises or activities that could strain or stretch the graft or donor site. As healing progresses, reintroduce activities gradually and under medical guidance.
Elevation
For grafts on extremities like legs or arms, elevating the grafted area can reduce swelling, improve circulation, and promote healing.
Mind-Body Wellness
Healing is as much a psychological journey as it is a physical one.
Stress management
Chronic stress can impede the healing process. Techniques like meditation, deep breathing exercises, and gentle physical activity can be beneficial in managing stress.
Stay informed
Knowledge empowers. Understanding the grafting process, potential complications, and the healing timeline can reduce anxiety and equip patients to make informed care decisions.
Seek support
Connecting with support groups, therapists, or counselors can offer emotional and psychological backing. Sharing experiences and seeking advice from those who have undergone similar procedures can be reassuring.
Avoidance and Protection
Certain factors and environments can hinder healing, and being vigilant about them is key.
Avoid smoking
Smoking constricts blood vessels, reducing blood flow to the skin and, consequently, slowing the healing process. It also increases the risk of complications.
Limit alcohol consumption
Excessive alcohol can impair the immune system and delay wound healing.
Protect from external irritants
Whether it's harsh chemicals, abrasive fabrics, or potential allergens, it's vital to shield the graft and donor sites from any irritants that might impede healing or cause reactions.
References

[1] Split-Thickness Skin Grafts
[2] About Your Split-Thickness Skin Graft
[3] Skin Graft Donor Site Care
[4] Skin Graft
[5] Skin graft