Smooth Moves: Skincare for Keratosis Pilaris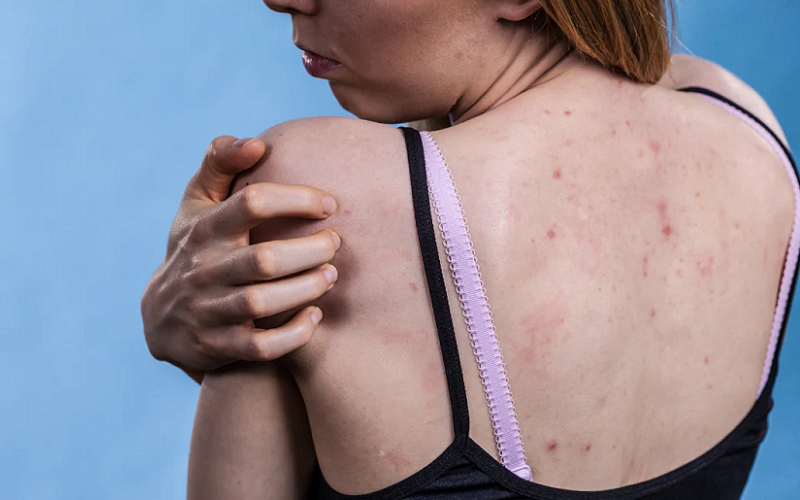 If you've noticed tiny, rough bumps on your skin that seem like permanent goosebumps, you might be part of the sizable group that has keratosis pilaris (KP). Often endearingly dubbed "chicken skin," this skin condition is quite common and can be an annoyance for many. It's not just about the texture and appearance, but also the uncertainty of how to handle it. Here we explore what keratosis pilaris is, look into its causes, and most importantly, arm you with an array of skincare strategies designed to smoothen and care for your unique skin.
Introduction to Skincare for Keratosis Pilaris
Keratosis Pilaris, abbreviated as KP, is a skin condition characterized by small, rough bumps that often appear on the arms, thighs, cheeks, or buttocks. These bumps are actually hardened skin proteins or excess keratin, which block the hair follicles. KP is generally harmless and doesn't pose any significant health risks, but the appearance and texture of the skin might be concerning or bothersome for some individuals.
Keratosis Pilaris Common Nicknames: "Chicken Skin" and Others
As you may have noticed, keratosis pilaris is often referred to by its whimsical nickname, "chicken skin". This is due to the resemblance of the skin's appearance to the skin of plucked poultry. Some might also use the term "strawberry legs" when KP appears on the thighs. Such nicknames are commonly used in casual conversations and are generally recognized among those who have the condition.
Prevalence and Demographics
Keratosis pilaris is a relatively common condition. It's estimated that it affects approximately 40% of adults and 50-80% of adolescents globally. While it can occur at any age, KP often first appears during childhood and can improve or sometimes disappear with age. There's also a genetic component; if a family member has keratosis pilaris, you are more likely to develop it. Additionally, people with dry skin or eczema are more prone to developing KP.
Importance of Skincare for Keratosis Pilaris
Attentive skincare is crucial when managing keratosis pilaris. Since KP is caused by blocked hair follicles, a combination of gentle exfoliation and moisturizing can help in reducing the appearance of these bumps and improve skin texture. Tailoring a skincare routine specific to your skin's needs and being consistent with it can lead to significant improvement over time. Moreover, the right skincare can help in boosting confidence and ensuring that the skin is healthy [1].
Understanding Keratosis Pilaris
Before diving into the nitty-gritty of skincare routines and treatment options, it's essential to have a solid understanding of what Keratosis Pilaris is all about. Knowing what causes KP, its symptoms, and how it relates to other skin conditions, will help you make informed decisions about managing and treating this condition.
Causes of Keratosis Pilaris
Keratosis Pilaris develops when the hair follicles become blocked with a buildup of keratin, a type of protein found in the skin. But what triggers this buildup? Let's explore the factors [2].
Genetic Factors
There's a genetic component to Keratosis Pilaris. If someone in your family has it, there's a higher likelihood that you might have it too. Specific gene mutations have been linked to the development of KP, suggesting that in many cases, the condition is inherited.
Skin Type and Dryness
People with dry skin are more prone to developing Keratosis Pilaris. The condition also tends to worsen during the winter months when the air is drier. The dryness causes the skin to produce more keratin, leading to blockage of the hair follicles.
Other Contributing Factors
Hormonal changes can also play a role in the development of KP. This is why it's common during puberty. Additionally, other skin conditions like atopic dermatitis can make you more susceptible to developing Keratosis Pilaris.
Symptoms and Diagnosis
Now that we understand the causes let's look at the symptoms of Keratosis Pilaris and how it is diagnosed [3].
Appearance of Skin Bumps
The most recognizable symptom of Keratosis Pilaris is the appearance of small, rough bumps on the skin. These bumps are often light-colored but can be reddish, and are usually about the size of a grain of sand.
Texture and Skin Changes
The texture of the skin changes and becomes rougher where KP is present. In some cases, the surrounding skin may also become red and inflamed, especially if the area is irritated by scratching or rubbing.
Common Affected Areas
Keratosis Pilaris most commonly affects the upper arms, thighs, buttocks, and sometimes the face. However, it can occur on any area of the body with hair follicles.
Keratosis Pilaris is generally diagnosed through a visual examination by a healthcare provider. Since it's a well-recognized skin condition, lab tests are usually not necessary.
Relation to Other Skin Conditions
Keratosis Pilaris can be mistaken for, or coexist with, other skin conditions [4]. Here, we'll briefly touch upon a few such conditions.
Eczema
Eczema, or atopic dermatitis, can cause similar symptoms as KP, such as dry, rough skin and bumps. However, eczema usually causes more itching and inflammation. People with eczema are also more likely to develop KP.
Dermatitis
Other forms of dermatitis, such as contact dermatitis, may cause skin irritation and bumps that can be confused with Keratosis Pilaris. The key difference is that contact dermatitis is usually a reaction to something that has touched the skin.
Psoriasis
Psoriasis is an autoimmune condition that causes red, scaly patches of skin. While the scaly patches can resemble the rough bumps of KP, they are usually larger and have a different underlying cause.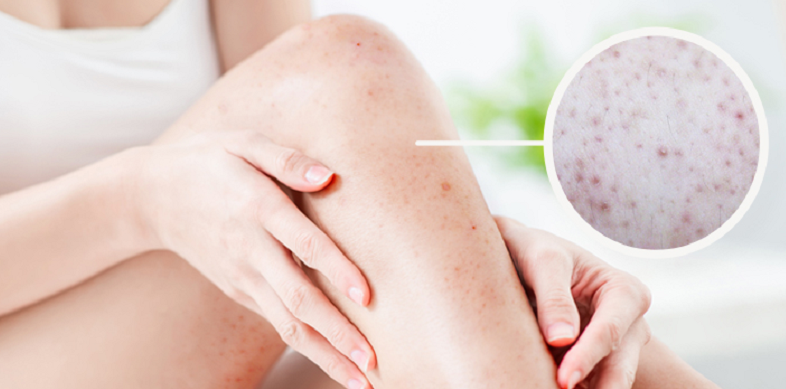 Managing Keratosis Pilaris Through Skincare
Now that we have a thorough understanding of Keratosis Pilaris, let's delve into the crux of this guide – managing and improving KP through skincare. While there's no definitive cure for Keratosis Pilaris, the good news is that with the right skincare routine, you can significantly reduce the appearance of bumps and improve the texture of your skin.
General Skin Care Tips
Before we delve into specific treatments, let's start with some general skincare tips that can make a world of difference in managing Keratosis Pilaris.
Importance of Moisturizing
Moisturizing is crucial when it comes to managing KP. Keeping your skin hydrated can help prevent the buildup of keratin in the hair follicles. It's advisable to use a moisturizer twice daily, especially after bathing when your skin is still damp.
Gentle Cleansing
Avoid harsh soaps and cleansers that can dry out your skin. Instead, opt for mild, fragrance-free cleansers. Also, limit the time you spend in hot showers, as excessive heat can also dry out the skin.
Avoiding Irritants
If you have Keratosis Pilaris, your skin may be sensitive to certain ingredients found in skincare products. It's important to avoid irritants such as fragrances and dyes, which can exacerbate the condition.
Exfoliation
Exfoliation is a key player in managing Keratosis Pilaris. By removing the dead skin cells from the surface, exfoliation helps to unblock hair follicles. However, it's essential to exfoliate correctly and not to overdo it [5].
The Role of Exfoliation in Managing KP
Exfoliation helps in reducing the buildup of keratin that leads to KP. By clearing the dead skin cells, it can help to minimize the appearance of bumps and improve skin texture.
Chemical Exfoliants
Chemical exfoliants use active ingredients to dissolve dead skin cells. Alpha Hydroxy Acids (AHAs) like glycolic acid and lactic acid, and Beta Hydroxy Acids (BHAs) like salicylic acid, are commonly used in products for KP.
Alpha Hydroxy Acids (AHAs): AHAs, like lactic acid and glycolic acid, are water-soluble acids that help in breaking down dead skin cells. They are effective in smoothing the skin's surface and improving moisture content.
Beta Hydroxy Acids (BHAs): BHAs, such as salicylic acid, are oil-soluble and can penetrate deeper into the pores. They are beneficial for reducing inflammation and clearing blockages in hair follicles.
Physical Exfoliants
Physical exfoliants use small grains or a brush to physically remove dead skin cells. When using a physical exfoliant, it's important to be gentle to avoid irritating the skin.
Proper Exfoliation Techniques
When exfoliating, make sure you are gentle and don't scrub too hard. For chemical exfoliants, follow the instructions on the product. Generally, it is good to start using them once a week and gradually increase as your skin builds tolerance.
Moisturizers and Emollients
After exfoliating, it's important to keep the skin hydrated and lock in moisture.
Types of Moisturizers
There are various types of moisturizers, including creams, lotions, and ointments. For KP, it's advisable to use a thicker moisturizer, as they are more effective in keeping the skin hydrated.
Ingredients to Look For
Look for moisturizers that contain urea, ceramides, or lactic acid, as these ingredients can be particularly effective for KP-prone skin.
Application Tips
Apply moisturizer when your skin is still slightly damp, as this helps to lock in moisture. Be consistent with your application, and reapply throughout the day if needed, especially in dry climates or during the winter months.
Sun Protection
While the focus is often on exfoliation and moisturizing, it's equally important to protect your skin from the sun when you have KP.
Importance of Sunscreen
Sun exposure can cause damage to the skin and worsen the appearance of KP. It's important to apply a broad-spectrum sunscreen with at least SPF 30 every day.
Tips for Sunscreen Application
Apply sunscreen generously and reapply every two hours, or more often if swimming or sweating. Don't forget to protect all exposed areas, including the arms and legs if you have KP in those areas.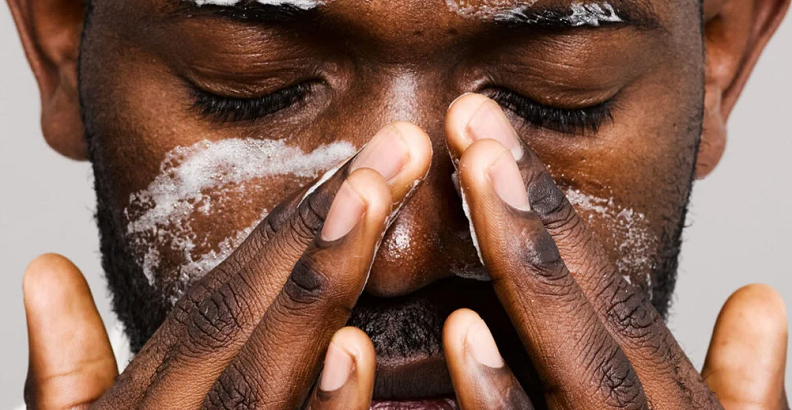 Over-the-Counter Keratosis Pilaris Treatments
In addition to the skincare routine, you might find it beneficial to incorporate over-the-counter (OTC) treatments that are specially formulated to address the symptoms of Keratosis Pilaris. These treatments often contain active ingredients that help in reducing keratin buildup and improving skin texture [6].
Topical Exfoliating Creams
One of the effective approaches to managing Keratosis Pilaris is using topical exfoliating creams. These creams often contain ingredients that promote the shedding of dead skin cells.
Lactic Acid Creams
Lactic acid is an alpha hydroxy acid that helps in moisturizing as well as exfoliating the skin. Creams containing lactic acid can be beneficial in softening and reducing the bumps associated with KP.
Salicylic Acid Creams
Salicylic acid is a beta hydroxy acid that can penetrate deep into the pores. It helps in reducing inflammation and unclogging hair follicles. Salicylic acid creams can be effective in managing the symptoms of KP.
Urea-Based Creams
Urea is a component that can both exfoliate and hydrate the skin. Creams containing urea can help in breaking down the excess keratin that causes the bumps in KP.
Topical Retinoids
Topical retinoids are derivatives of Vitamin A and can be effective in treating various skin conditions including Keratosis Pilaris.
Adapalene Gel
Adapalene is an OTC retinoid that helps in exfoliating the skin and is commonly used for acne but can be effective for KP as well.
Tips for Using Retinoids
When using retinoids, start slowly as they can cause irritation. It's best to use them in the evening, and always use sunscreen during the day as retinoids can make your skin more sensitive to the sun.
Medicated Lotions
Apart from creams, there are medicated lotions available that are specifically formulated to treat Keratosis Pilaris.
Alpha Hydroxy Acid Lotions
Lotions that contain alpha hydroxy acids such as glycolic acid and lactic acid help in exfoliating the skin and are lighter compared to creams, making them suitable for people who prefer a lighter texture.
Combination Lotions
Some lotions combine exfoliating acids with moisturizing ingredients. These can be particularly useful for KP as they address both exfoliation and hydration.
Precautions and Tips
While using over-the-counter treatments can be very effective, it's important to use them wisely to avoid over-irritation of the skin.
Patch Test
Always do a patch test with a new product to ensure that your skin doesn't have an adverse reaction.
Follow Instructions
Read and follow the instructions on the product label, and don't use more than the recommended amount.
Monitor Your Skin's Reaction
Pay attention to how your skin reacts to a product. If you notice excessive dryness, irritation, or redness, it might be best to reduce the frequency of use or try a different product.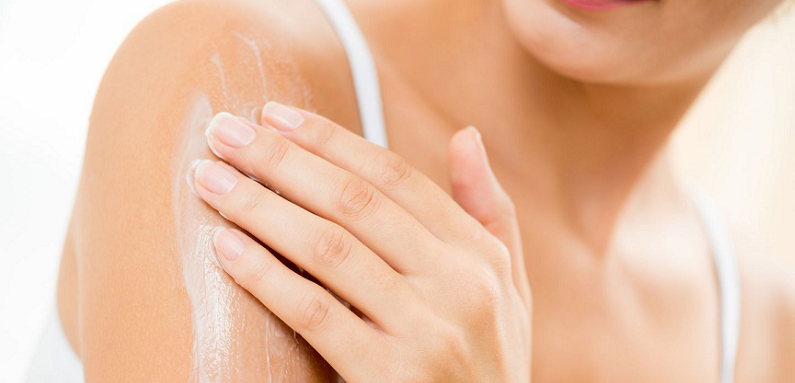 Lifestyle Changes to Minimize Keratosis Pilaris
Beyond skincare routines and over-the-counter treatments, making certain lifestyle adjustments can also contribute significantly to managing Keratosis Pilaris. These changes, which include modifications in diet, clothing choices, and stress management, aim to create an overall environment conducive to skin health.
Dietary Adjustments
Your diet can have a significant impact on the health of your skin. By including certain foods and avoiding others, you may be able to alleviate the symptoms of Keratosis Pilaris.
Staying Hydrated
Drinking adequate amounts of water is essential for overall skin health. Staying hydrated can help in keeping the skin supple and may reduce dryness associated with KP.
Anti-Inflammatory Foods
Incorporate foods with anti-inflammatory properties, such as fatty fish, nuts, seeds, and green leafy vegetables, into your diet. These can help in reducing inflammation that might exacerbate Keratosis Pilaris.
Avoiding Allergens
Some individuals find that their KP is aggravated by certain food allergens such as gluten or dairy. If you suspect a food allergy might be affecting your condition, consider speaking with a healthcare provider about an elimination diet.
Clothing Choices
The clothes you wear can either irritate or soothe your skin. Making conscious clothing choices is especially important if you have a skin condition like Keratosis Pilaris.
Choosing Soft Fabrics
Opt for clothing made from soft, breathable fabrics like cotton. Avoid rough materials like wool, which can irritate the skin and worsen KP.
Avoiding Tight Clothes
Wearing clothes that are too tight can cause friction and irritate the skin. Choose looser fitting clothing, especially in areas where you experience KP.
Stress Management
There is a well-established link between stress and skin conditions. Managing stress can be an important aspect of dealing with Keratosis Pilaris.
Regular Exercise
Engaging in regular physical activity has been shown to reduce stress levels. Whether it's a brisk walk, yoga, or any form of exercise that you enjoy, make it a part of your routine.
Mindfulness and Meditation
Practices such as mindfulness meditation can be effective in reducing stress. Consider setting aside a few minutes each day for mindfulness practice.
Seeking Support
Sometimes stress can be overwhelming. Don't hesitate to seek the support of friends, family, or a mental health professional.
Creating a Humid Environment
Since dry air can exacerbate KP, maintaining a humid environment, especially during the winter months, can be beneficial.
Using a Humidifier
Consider using a humidifier in your home to add moisture to the air. This can be particularly helpful in preventing the dryness associated with KP.
Keeping Indoor Plants
Having indoor plants can also increase the humidity levels inside your home and create a more skin-friendly environment.
References

[1] Keratosis Pilaris: Self-Care
[2] The best treatments for keratosis pilaris in 2023, according to dermatologists
[3] 14 Best Keratosis Pilaris Treatments and Products, Tested and Reviewed for 2023
[4] The 12 Best Keratosis Pilaris Treatments, According to Dermatologists
[5] Keratosis pilaris
[6] Keratosis Pilaris (KP)