Lymphatic Drainage: The Secret Behind Glowing Skin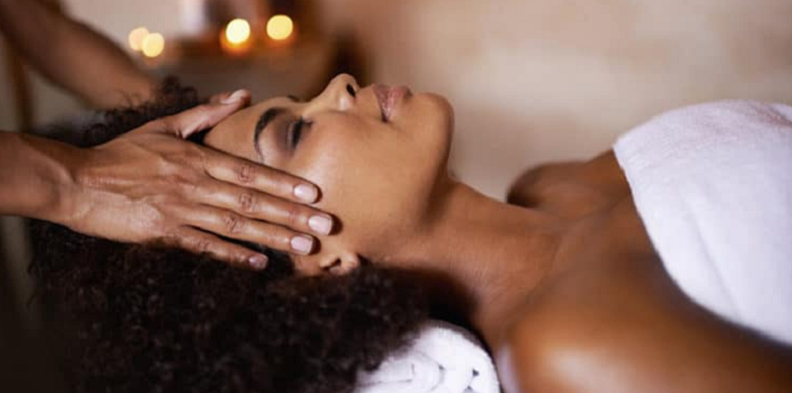 Glowing, radiant skin is often considered the hallmark of beauty and vitality. While many attribute this glow to expensive products or spa treatments, there's a natural and often overlooked system within our bodies that plays a significant role in achieving that desired radiance: the lymphatic system. Lymphatic drainage, a process where toxins and waste are effectively removed, can dramatically impact our skin's health and appearance.
The Lymphatic System and Its Functions
The lymphatic system, though lesser-known compared to systems like the cardiovascular or respiratory, plays a crucial role in our overall health. It's a vast network that helps keep our bodily fluids in balance and defends against infections. But what exactly is the lymphatic system, and how does it tie into our skin's health?
Overview of the Lymphatic System
The lymphatic system consists of an intricate network of tubes, organs, and tissues. These components work together to perform two primary functions: maintaining fluid balance in our bodies and safeguarding against harmful invaders.
Components: Lymph nodes, vessels, and fluid
Lymph nodes are small, bean-shaped structures that produce and store cells that fight infection and disease.
Lymph vessels, like veins, transport the clear lymph fluid throughout the body.
Lymph fluid carries white blood cells, especially lymphocytes, which are instrumental in fighting infections in the body.
Role in the Body's Immunity
The lymphatic system acts as a frontline defense against potential threats. As lymph fluid circulates, it gathers up bacteria, viruses, and waste products. The lymph nodes then filter this fluid, trapping and destroying these harmful substances, ensuring our bodies remain healthy [1].
The Connection to Skin Health
Understanding the lymphatic system's general function offers insight into its importance for skin health. Our skin, the body's largest organ, is constantly exposed to external pollutants and irritants.
Waste Removal and Detoxification
Just as the lymphatic system aids in eliminating internal waste, it also plays a pivotal role in removing waste products and toxins that accumulate in our skin. Efficient lymphatic drainage can prevent the buildup of these toxins, reducing the risk of breakouts, dullness, and other skin issues.
Nutrient Delivery to the Skin
Besides waste removal, the lymphatic system is also responsible for transporting vital nutrients to our skin cells. These nutrients not only nourish the skin but also promote repair and regeneration, leading to a more vibrant and youthful appearance.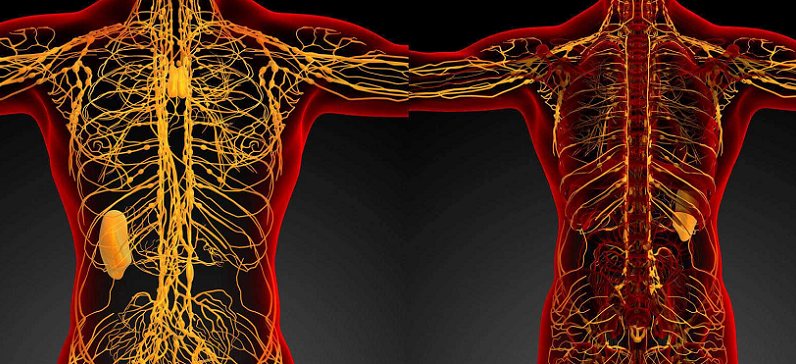 How Lymphatic Drainage Benefits the Skin
While the mechanics and science behind the lymphatic system can seem complex, its outcomes, particularly for our skin, are straightforward and transformative. Lymphatic drainage, when understood and harnessed, has a multitude of benefits that can lead to the radiant complexion many of us seek. But how exactly does this intricate system translate to clearer, more vibrant skin?
Enhanced Circulation and Oxygenation
One of the fundamental benefits of lymphatic drainage is the promotion of better blood circulation. As the lymphatic system rids the body of toxins and waste, it also paves the way for a more efficient flow of blood [2].
Enhanced blood circulation ensures that oxygen-rich blood can easily reach the skin. Oxygen not only revitalizes skin cells but also supports the production of collagen – a protein vital for skin elasticity and firmness.
Reduction of Swelling and Puffiness
Fluid retention can lead to noticeable swelling and puffiness, especially in facial areas. Lymphatic drainage assists in moving this excess fluid, aiding in its natural expulsion from the body.
Under-Eye Bags
One of the common areas where fluid retention is evident is the under-eye region. Regular lymphatic drainage can reduce the appearance of under-eye bags, making you look fresher and more rested.
Facial Bloat
Factors like diet, lack of sleep, and stress can contribute to facial bloat. By promoting effective lymph flow, we can combat this puffiness, leading to a more contoured and defined facial appearance.
Faster Healing of Skin Issues
Our skin, being the protective barrier, often takes the brunt of external aggressors. Whether it's from acne, sun exposure, or minor injuries, our skin constantly repairs itself. Lymphatic drainage can expedite this process.
Acne
By promoting the efficient removal of toxins, lymphatic drainage can reduce the occurrence and longevity of acne breakouts. Clean and clear lymph fluid means fewer impurities that can clog pores and lead to pimples [3].
Scarring
As the lymphatic system delivers essential nutrients to the skin, it supports the skin's natural healing process. This can lead to faster and more effective scar healing.
Eczema and Other Irritations
Skin conditions like eczema can be exacerbated by the buildup of toxins. Lymphatic drainage can alleviate some of these symptoms by promoting detoxification, leading to reduced inflammation and flare-ups.
Promotion of Skin Cell Renewal
The continuous process of skin cell renewal is crucial for maintaining a youthful and radiant complexion. By supporting the lymphatic system and ensuring efficient waste removal, we're also making way for the growth of new, healthy skin cells. This renewal process diminishes the appearance of old, damaged cells and introduces fresh, vibrant ones, giving us that coveted glow.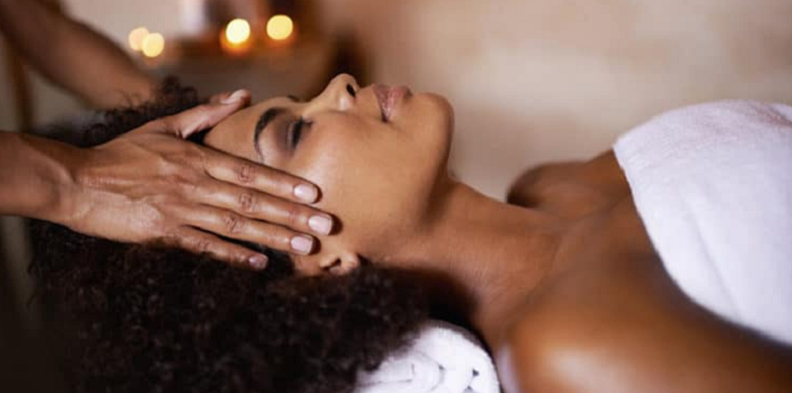 Lymphatic Drainage Techniques
Lymphatic drainage, with its myriad benefits, has evolved into several techniques and practices over time. Some are rooted in age-old traditions while others harness modern tools and technologies. Whether you're looking to embark on this journey at home or with professional guidance, it's essential to familiarize yourself with the various methodologies available.
Manual Lymphatic Drainage (MLD)
This method, often simply termed as 'manual lymph drainage', is a specific type of gentle massage. MLD is scientifically proven and has been a cornerstone of lymphatic drainage practices for years.
Overview and Process
Manual Lymphatic Drainage involves light, rhythmic strokes directed towards the heart. The primary aim is to stimulate the lymph nodes and promote the drainage of lymph fluid. Unlike traditional massages that apply deep pressure, MLD is gentle, focusing on shifting the skin to activate lymphatic flow [4].
Benefits and Precautions
Benefits: MLD can lead to reduced swelling, a boost in the immune system, and, as discussed, enhanced skin appearance.
Precautions: While MLD is generally safe, it's crucial to be gentle. Overly vigorous massages can overstimulate the system or even damage superficial blood vessels. It's always recommended to seek guidance before starting or to approach a trained professional for sessions.
Tools and Devices for Enhanced Drainage
The beauty and wellness market, recognizing the value of lymphatic drainage, has introduced various tools designed to make the process more accessible and effective for daily use.
Facial Rollers
Facial rollers, typically made of stones, have become a popular at-home tool for lymphatic drainage.
Jade Rollers: Jade is cool to the touch and is believed to have calming properties. This roller can reduce puffiness and stimulate lymphatic flow when rolled gently across the skin.
Quartz Rollers: Similar to jade rollers, rose quartz rollers are believed to have healing and anti-aging properties. They provide a soothing massage and promote lymphatic drainage.
Gua Sha Stones
Gua Sha is an ancient Chinese healing technique where a tool, typically made of jade or rose quartz, is scraped across the skin to promote circulation and lymphatic flow. The gentle pressure and scraping motion help in releasing toxins, improving skin appearance, and reducing tension [5].
Professional Treatments
For those seeking a more intensive approach or those with specific concerns, professional treatments can be an excellent choice.
Spa Services
Many spas offer lymphatic drainage massages performed by trained therapists. These sessions, often paired with other skin treatments, provide a holistic experience, ensuring the efficient flow of lymph fluid throughout the body.
Benefits of Professional Assistance
A trained professional brings expertise and can tailor the session based on individual needs. They can target problem areas, ensure optimal results, and offer guidance on maintaining benefits post-session.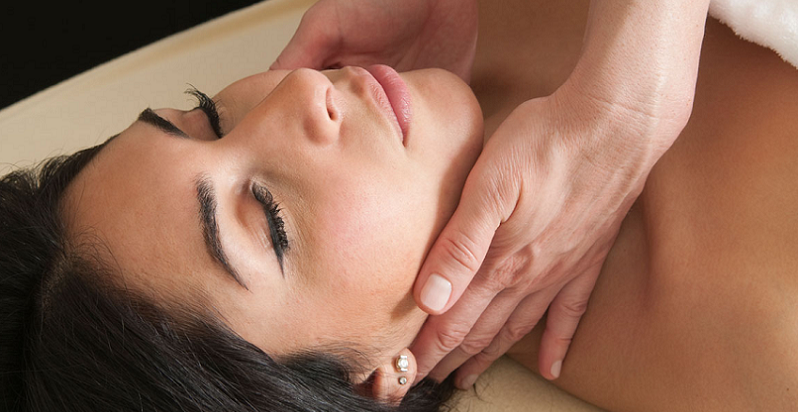 Tips for Maximizing Lymphatic Drainage Benefits
Achieving radiant skin through lymphatic drainage isn't just about the technique itself; it's about embracing a holistic approach. By complementing drainage practices with other essential habits, you amplify the benefits and pave the way for enduring results. Below are a few recommendations that can enhance the effects of your lymphatic drainage routine.
Hydration: Drink Plenty of Water
Water is the medium through which the body performs most of its detoxification processes. Ensuring adequate hydration supports the lymphatic system's function and augments the benefits of drainage.
Staying well-hydrated ensures that the lymph fluid remains at an optimal consistency for effective transport of toxins and other waste materials. Think of it as keeping the channels clear and smooth-running. Aim for the generally recommended eight 8-ounce glasses a day, adjusting based on activity levels and climate.
Diet and Nutrition
What we consume plays a significant role in our skin's health and appearance. A balanced diet not only nourishes our skin from the inside but also aids the lymphatic system's functions.
Anti-Inflammatory Foods
Incorporate foods that have natural anti-inflammatory properties. These foods can help reduce swelling and inflammation in the body, further supporting the effects of lymphatic drainage. Examples include turmeric, berries, green tea, and fatty fish like salmon.
Lymph-Boosting Nutrients
Certain nutrients are known to support and boost the lymphatic system's functionality. Vitamin C, found in citrus fruits, strawberries, and bell peppers, plays a role in maintaining healthy skin and can assist the lymphatic system. Essential fatty acids, particularly omega-3s, have anti-inflammatory properties that can support lymphatic health. Flaxseeds, walnuts, and chia seeds are excellent sources.
Regular Exercise and Movement
Physical activity isn't just for muscles and cardiovascular health; it's also beneficial for the lymphatic system.
The lymphatic system doesn't have a dedicated pump, like the heart in the circulatory system. Instead, it relies on our body's movement to propel the lymph fluid. Regular exercise, even simple activities like walking or stretching, can promote better lymphatic flow and, consequently, better skin health.
References

[1] Lymphatic Drainage Massage
[2] How to perform a lymphatic drainage massage
[3] FAQs About Lymphatic Drainage Massage
[4] Manual Lymphatic Drainage
[5] Lymphatic Massage