Microbiome Madness: How Bacteria Keeps Your Skin Healthy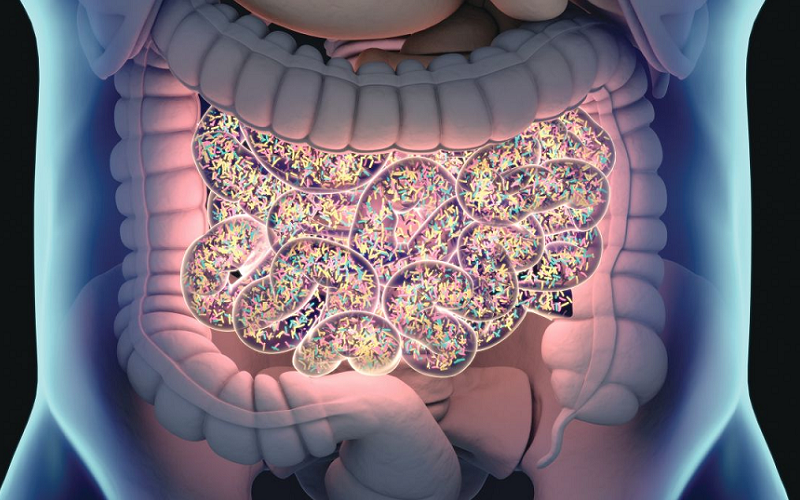 In a world obsessed with cleanliness, the word 'bacteria' often gets a bad rap. But what if I told you that trillions of these tiny organisms are diligently working to keep your skin radiant and healthy? Here we examine the fascinating realm of the skin microbiome — a delicate ecosystem that plays a pivotal role in your skin's overall health.
What is the Skin Microbiome?
A fresh layer of moisturizer, a touch of sunscreen, perhaps a hint of makeup—these might be the daily occupants of your skin that you're most aware of. But beyond what the naked eye can see, our skin is host to an incredibly intricate ecosystem known as the skin microbiome. To truly grasp its influence on skin health, it's vital to understand its composition and dynamics.
Explanation of Microbial Communities on the Skin
Every inch of our skin, from the tip of our noses to the soles of our feet, is inhabited by countless microorganisms, including bacteria, viruses, fungi, and even mites. But don't fret! These aren't your typical "germs" that can cause infections or diseases. Most of these microscopic residents are harmless, and many are actually beneficial. They form diverse communities that vary based on the specific conditions and nature of different skin areas. For instance, the oily environment of our foreheads fosters a different microbial community than the drier patches on our elbows.
Diversity and Distribution of Skin Bacteria
Think of your skin as a vast continent with various landscapes—some areas are moist like rainforests, others dry like deserts, and some in-between. These unique 'climates' on your skin determine which bacteria thrive there. The creases of your elbows or the back of your knees, which are moist areas, house bacteria like Staphylococcus and Corynebacterium.
In contrast, the drier parts, such as the forearms, might be dominated by Propionibacterium and Betaproteobacteria. Additionally, the richness of bacterial diversity is crucial. A higher diversity often equates to healthier skin, while reduced diversity has been linked with skin disorders [1].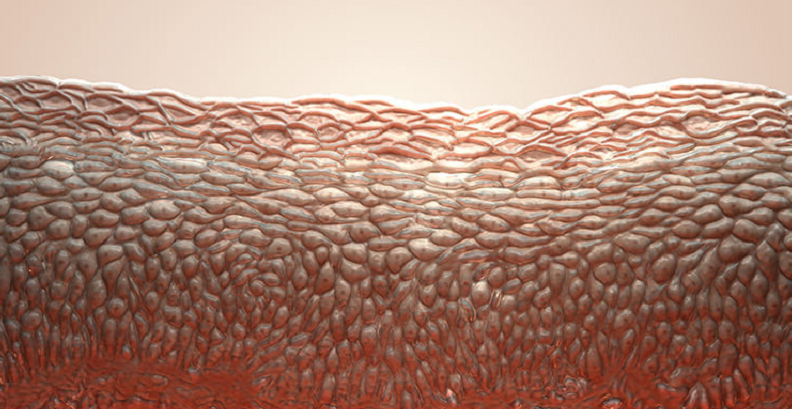 Functions of the Skin Microbiome
It's awe-inspiring to realize that the surface of our skin is not just a passive barrier but a dynamic ecosystem teeming with life. These microorganisms are not mere squatters; they are hard-working tenants that perform a myriad of crucial tasks. Understanding the specific roles of the skin microbiome can provide deeper insights into the critical balance required to maintain skin health.
Protecting Against Harmful Microbes
Our skin is continuously exposed to various environmental challenges, from pollutants to potential pathogens. Luckily, the skin microbiome acts as a first line of defense, fending off unwanted invaders in several ways.
Competition for Nutrients
Microorganisms on our skin need certain nutrients to survive and thrive. The presence of beneficial bacteria means that harmful microbes often find it difficult to establish themselves due to a lack of available resources. Essentially, our friendly bacteria out-eat and out-compete potential pathogens, making it harder for harmful microbes to settle and multiply [2].
Production of Antimicrobial Substances
Many bacteria on our skin produce substances that are toxic to pathogens. These substances, known as bacteriocins, create an inhospitable environment for harmful bacteria, ensuring that our skin remains a sanctuary for only the most beneficial or neutral of microorganisms.
Regulation of Skin's Immune Response
The relationship between our skin cells and the residing microorganisms isn't a silent one. They constantly communicate, guiding the skin's immune responses. Beneficial bacteria play a role in ensuring that our skin doesn't overreact to harmless substances, reducing inflammation and allergic reactions. This communication network is pivotal for ensuring that our immune system can differentiate between friend and foe.
Contribution to Skin Barrier Function
The skin barrier, our outermost layer, is essential for keeping moisture in and harmful substances out. Good bacteria contribute to a robust skin barrier by producing certain essential lipids and enzymes. A robust barrier ensures that allergens, pollutants, and other harmful agents struggle to penetrate the skin and cause damage.
Influence on Skin pH
The pH level of our skin plays a critical role in maintaining its health. Beneficial bacteria produce byproducts that help maintain the skin's slightly acidic pH, a level at which many pathogens find it hard to thrive. A balanced pH is also essential for optimal skin barrier function and ensuring enzymes work effectively to maintain skin health.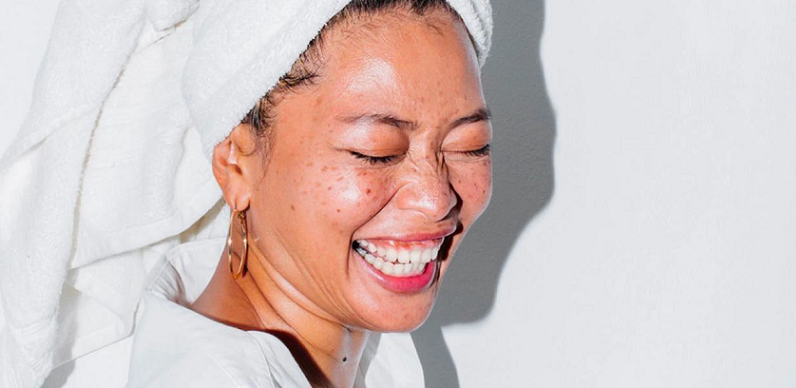 How Microbiome Disruption Can Lead to Skin Problems
Much like a well-tuned orchestra, our skin thrives when every microbe plays its part harmoniously. But what happens when this balance is disrupted? Even minor changes in the microbial composition can lead to a cascade of skin issues.
Effects of Over-cleansing
In today's beauty landscape, the allure of squeaky-clean skin might seem hard to resist. However, over-cleansing can strip the skin of its natural oils and beneficial bacteria.
Drying of the Skin
Over-cleansing often results in a reduction of natural moisturizing factors, leading to dryness, flakiness, and compromised skin barrier function.
Overproduction of Oil
In an attempt to compensate for the loss of moisture, the skin might start producing excess oil, setting the stage for acne and breakouts [3].
Antibiotics and the Microbiome
Antibiotics, while essential for treating bacterial infections, can be a double-edged sword for the skin microbiome.
Loss of Beneficial Bacteria
Broad-spectrum antibiotics don't differentiate between harmful and helpful bacteria. Consequently, they can drastically reduce the population of protective bacteria on our skin.
Overgrowth of Harmful Microbes
With beneficial bacteria out of the picture, opportunistic pathogens might seize the chance to multiply, leading to skin infections or imbalances.
Impacts of Modern Living (e.g., Less Exposure to Natural Environments)
Modern lifestyles have inadvertently changed our relationship with the environment, and by extension, with our skin's microbiome.
Reduced Biodiversity
Spending more time indoors and less in natural environments can limit our exposure to a diverse range of microbes, potentially reducing the diversity of our skin microbiome.
Over-reliance on Disinfectants
The frequent use of disinfectants and sanitizers, especially during health crises, can disturb the microbial balance on our skin, making it susceptible to dryness and sensitivity.
Skin Conditions Linked to Microbiome Imbalance
Certain skin conditions are closely linked to disturbances in the microbiome.
Acne
An overgrowth of certain bacteria, like Cutibacterium acnes, can contribute to the inflammatory nature of acne.
Eczema
People with eczema often have an imbalanced skin microbiome, with an increased presence of the bacteria Staphylococcus aureus, which can exacerbate the condition.
Rosacea
Recent studies suggest that an imbalance in skin mites and the bacteria they carry can be a factor in rosacea flare-ups.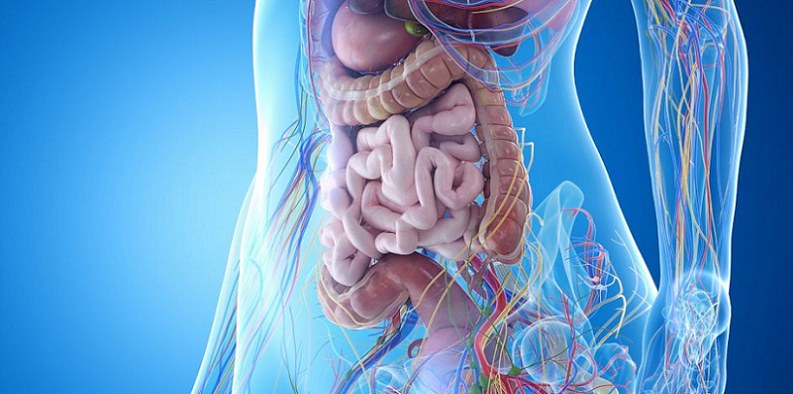 Nurturing Your Skin's Microbiome for Health
Understanding the skin microbiome's significance and its vulnerability to various factors makes it imperative to adopt measures that support its health and vitality. The steps we take daily, from product choices to dietary habits, can make a world of difference.
Choosing Probiotic-Infused Skincare Products
Incorporating probiotics into our skincare routine can be a game-changer, acting as reinforcements for our skin's existing microbial troops.
Benefits of Probiotics for Skin
Probiotics, which are live beneficial bacteria, can bolster the skin's defense mechanisms, enhance barrier function, and provide hydration. Their application can lead to visibly healthier and more radiant skin, with fewer instances of inflammation or sensitivity [4].
What to Look for in Probiotic Skincare
Not all probiotic-infused products are made equal. It's essential to choose formulations with well-researched strains that are suitable for your specific skin type and concerns. Additionally, the presence of postbiotics (beneficial by-products produced by probiotics) and prebiotics (ingredients that feed and nourish our skin's good bacteria) can enhance a product's efficacy.
Avoiding Over-exfoliation
While exfoliation is a revered step in skincare for removing dead skin cells and revealing a fresh, glowing complexion, moderation is key.
Natural Turnover Process
Our skin has its own natural exfoliation process, which is supported by the microbial community. Over-exfoliating can disrupt this delicate process, leading to microbiome imbalance and a compromised skin barrier.
Gentle Approach
Opt for milder exfoliants and limit exfoliating sessions to once or twice a week. Listening to your skin and observing its response will guide the frequency and products best suited for you.
Importance of pH-Balanced Products
Maintaining the skin's natural pH is crucial for a healthy microbiome. This slightly acidic environment, typically between 4.5 to 5.5, is optimal for beneficial bacteria and barrier function.
Reading Labels
Opt for products labeled as "pH-balanced." These formulations ensure that the skin's acidity remains undisturbed, keeping harmful bacteria at bay.
Being Wary of Alkaline Products
Soaps and cleansers with a high pH can disrupt the skin's acid mantle, making it more susceptible to dryness, sensitivity, and infections.
Embracing a Less-is-More Skincare Routine
In an era of 10-step skincare routines, there's wisdom in simplicity.
Essential Steps
Focus on core products that cater to your skin's needs. A gentle cleanser, moisturizer, sunscreen, and a targeted treatment product (like a serum) can often suffice.
Limiting Active Ingredients
Avoid using multiple potent actives simultaneously. For instance, combining retinoids, vitamin C, and acids might be too aggressive for the skin and its microbial community.
Diet, Lifestyle, and the Microbiome
While the lotions and potions in our skincare arsenal hold immense power, the foundation of skin health often lies beyond the surface. What we eat, how we live, and our daily habits have a profound influence on our skin microbiome.
Role of a Nutrient-Rich Diet
What graces our plates doesn't just influence our waistlines; it reverberates through the health of our skin and its microbial residents.
Gut-Skin Axis
The gut and the skin are intricately linked. A balanced gut microbiome, facilitated by a nutritious diet, often mirrors a balanced skin microbiome. Inflammation in the gut can manifest as skin issues like acne, rosacea, or eczema [5].
Foods that Foster Microbial Diversity
Consuming a diverse range of whole foods, rich in fiber, vitamins, and antioxidants, promotes both gut and skin microbial diversity. Incorporate colorful vegetables, fruits, whole grains, fermented foods, and omega-3 rich sources like fatty fish and flaxseeds.
Impact of Hydration
Keeping ourselves hydrated goes beyond quenching thirst—it's a lifeline for plump, radiant skin.
Importance of Moisture for Microbial Health
Adequate hydration ensures that the skin provides an optimal environment for microbial growth and diversity. Dehydrated skin can disrupt the skin barrier and microbiome balance.
Tips for Optimal Hydration
Drink plenty of water throughout the day. Incorporate hydrating foods like cucumbers, watermelon, and oranges into your diet. Avoid excessive caffeine and alcohol, both of which can dehydrate the skin.
Stress and Its Influence on the Microbiome
The ebb and flow of our emotions play out on our skin in more ways than we might imagine.
Stress-Induced Imbalances
Chronic stress can lead to hormonal imbalances that may disrupt the skin's sebum production, paving the way for conditions like acne. Moreover, stress can negatively impact the diversity and balance of the skin microbiome.
Stress Management Techniques
Incorporating practices like meditation, yoga, deep-breathing exercises, and regular physical activity can mitigate stress and its cascading effects on the skin.
Importance of Sleep
Beauty sleep is not just a phrase—it's a fundamental requirement for skin health.
Skin's Nightly Renewal
During sleep, our skin goes into repair mode. A disrupted sleep pattern can hamper this restorative process, impacting the skin barrier function and potentially the microbiome.
Sleep Hygiene for Skin Health
Aim for 7-9 hours of quality sleep. Ensure a clean sleeping environment, change pillowcases regularly to avoid bacterial buildup, and adopt a relaxing pre-bedtime routine.
References

[1] Compound produced by bacteria protects the skin
[2] The human skin microbiome
[3] Challenges in exploring and manipulating the human skin microbiome
[4] Why You Need to Start Paying Attention to Your Skin Microbiome—Especially Now
[5] What is microbiome-friendly skin care? Experts explain why it's the key to balanced, healthy skin