The Science of Touch: How Massage Affects Skin Physiology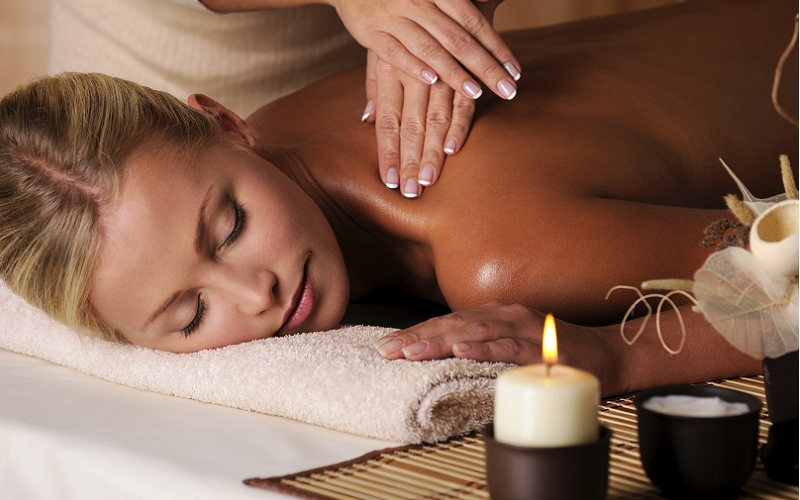 The power of touch has been celebrated for centuries, not just for its emotional and therapeutic benefits, but also for its profound impact on our skin's health. With an increase in awareness about holistic wellness and self-care routines, massage has emerged as a pivotal component in skincare. But have you ever paused to ponder what exactly happens to your skin during a massage? The answer is a fascinating journey through biology, physiology, and the wonders of human touch.
Understanding the Skin: A Brief Primer
Our skin is not just an external layer that wraps our body. It's a dynamic organ, packed with complexities and functionalities that play an integral role in our overall health.
Layers of the Skin and Their Functions
Our skin is composed of three primary layers, each with its unique structure and function.
Epidermis
This is the outermost layer of the skin that we see and touch. Acting as the body's shield, the epidermis provides a waterproof barrier and creates our skin tone. It constantly renews itself, with old cells shedding away and new ones coming to the surface.
Dermis
Positioned below the epidermis, the dermis houses tough connective tissue, hair follicles, and sweat glands. It's where we find the structural elements of the skin like collagen and elastin fibers, which give the skin its elasticity and strength. Additionally, the dermis plays a critical role in nourishing the epidermis by supplying it with nutrients and oxygen through its extensive network of blood vessels.
Subcutaneous Tissue
Also known as the hypodermis, this deepest layer primarily consists of fat and connective tissue. It provides insulation, storing energy and regulating body temperature. Moreover, it acts as a cushion, protecting the body's internal organs and bones against potential external shocks.
Role of Skin in Sensory Perception and Health
Far from being just a protective barrier, the skin is an expansive sensory organ. It's equipped with a multitude of nerve endings and receptors that detect and relay information about temperature, pressure, pain, and other tactile stimuli. This sensory ability of the skin plays a pivotal role in our daily interactions with the environment [1].
Beyond sensory perception, the skin also plays a role in thermoregulation, immune defense, and vitamin D synthesis when exposed to sunlight. It's a testament to its multifunctionality that disruptions in skin health can have ripple effects across various bodily functions.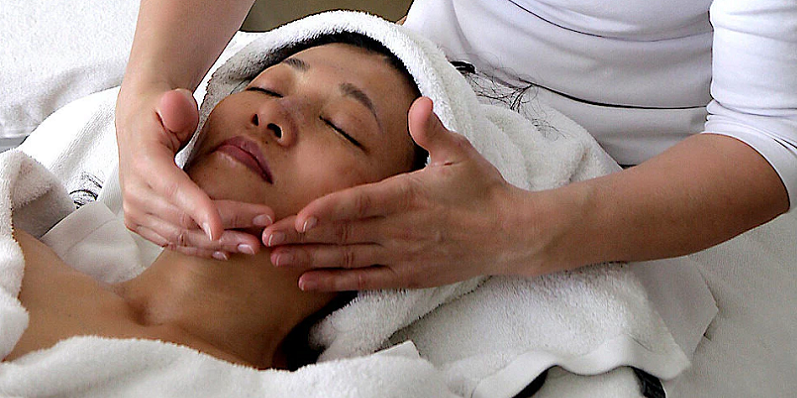 The Basics of Massage and Skin Manipulation
Having grasped the fundamental anatomy of our skin, it's time to venture into the age-old practice of massage. While massage has a multitude of applications, from therapeutic to relaxation, its direct interplay with the skin is of particular interest to us.
History and Different Types of Massage
The art of massage has deep roots, tracing back thousands of years across diverse civilizations. From ancient Egypt to traditional Chinese medicine, massage has been revered as a healing practice, addressing both the body and mind. Over time, these traditional techniques have evolved, blending with modern scientific understanding to give rise to a plethora of massage types.
Different cultures introduced unique techniques tailored to their understanding of the human body and its connection to the environment. Swedish massage, deep tissue, shiatsu, and Ayurvedic massage are just a few examples that spotlight the diversity and rich history of massage practices around the world.
Techniques Commonly Used in Skincare
When we narrow down the expansive world of massage to focus on skincare, several specific techniques come to the fore:
Effleurage
Derived from the French word 'effleurer', meaning 'to skim' or 'to touch lightly on', effleurage involves long, gliding strokes. It's often used at the beginning and end of a skincare massage to soothe and relax the skin. This technique also promotes blood circulation and lymphatic flow, setting the stage for subsequent deeper massage techniques [2].
Petrissage
This technique encompasses kneading, lifting, or rolling the skin and underlying tissues. Petrissage aims to enhance skin elasticity, stimulate the deeper layers of the skin, and boost nutrient delivery by enhancing local circulation.
Tapotement
Tapotement involves rapid, rhythmic tapping using the sides of the hands or fingertips. It revitalizes the skin, invigorating it with increased blood flow, and can also stimulate nerve endings, offering a toning effect.
Tools Used in Skincare Massage
While the human hand remains the most versatile tool in delivering effective massages, modern skincare has introduced various instruments to aid and enhance the massage experience:
Hands
Our hands, with their innate sensitivity and adaptability, can gauge skin texture, warmth, and tension, allowing for real-time adjustments during a massage. This tactile feedback is invaluable in delivering a personalized massage experience.
Rollers
Often made from jade or quartz, facial rollers have surged in popularity in recent years. They offer a cooling effect on the skin, help in reducing puffiness, and can promote lymphatic drainage. Using rollers can also boost the absorption of serums and oils, making them a favorite in many skincare routines [3].
Gua Sha
Originating from traditional Chinese medicine, Gua Sha tools are typically flat stones used to scrape or rub the skin. When employed with care and skill, Gua Sha can reduce tension, increase circulation, and stimulate collagen production. It's especially acclaimed for its contouring and sculpting effects on facial skin.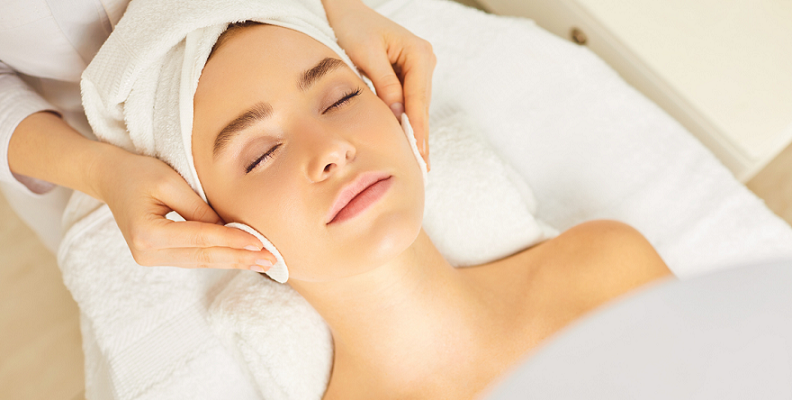 Physiological Effects of Massage on the Skin
Having established a foundation on the structure of our skin and the basics of massage, it's crucial to delve into the scientific aftermath of these massages. When hands, tools, and techniques work in tandem on our skin, a cascade of physiological reactions is initiated. These effects, both immediate and long-term, can significantly influence our skin's health, texture, and appearance.
Increase in Blood Circulation
The manual manipulation of the skin during a massage naturally boosts blood flow to the massaged areas. But what does this enhanced circulation mean for our skin?
Nutrient Delivery to Skin Cells
As blood circulates more vigorously, it carries with it essential nutrients that our skin cells crave for their health and rejuvenation. This augmented nutrient supply can accelerate cell turnover, resulting in fresher, more radiant skin [4].
Enhanced Oxygenation
Along with nutrients, blood also transports oxygen. Better circulation means more oxygen reaches the skin cells, a factor that is pivotal for cellular metabolism and health. Oxygenated skin often looks plump, youthful, and vibrant.
Lymphatic Drainage and Detoxification
The lymphatic system, a network of vessels and nodes, plays a crucial role in removing waste products from our body, including the skin. Massage techniques, especially those using tools like rollers or Gua Sha, can stimulate the lymphatic system.
This stimulation aids in draining excess lymph and toxins out of the skin, reducing puffiness and promoting a clearer complexion. Consistent lymphatic drainage can also boost the skin's natural detoxification processes, leading to fewer breakouts and improved skin health.
Enhancement of Skin Elasticity
Massage can directly impact the collagen and elastin fibers housed in the dermis. These structural proteins are responsible for giving our skin its elasticity and firmness.
By mechanically stimulating the skin, massage can potentially boost collagen production, leading to a reduction in fine lines and improved skin texture. Moreover, regular massage can prevent the breakdown of elastin fibers, ensuring that our skin remains supple and bouncy.
Role in Collagen Production and Anti-Aging
While we've touched upon the connection between massage and collagen in terms of elasticity, it's essential to highlight its broader implications. Collagen production naturally diminishes with age, leading to thinner skin and the formation of wrinkles.
Through increased circulation and direct mechanical stimulation, massage can foster an environment conducive to collagen synthesis. This boost in collagen not only provides anti-aging benefits but also strengthens the skin, making it more resilient.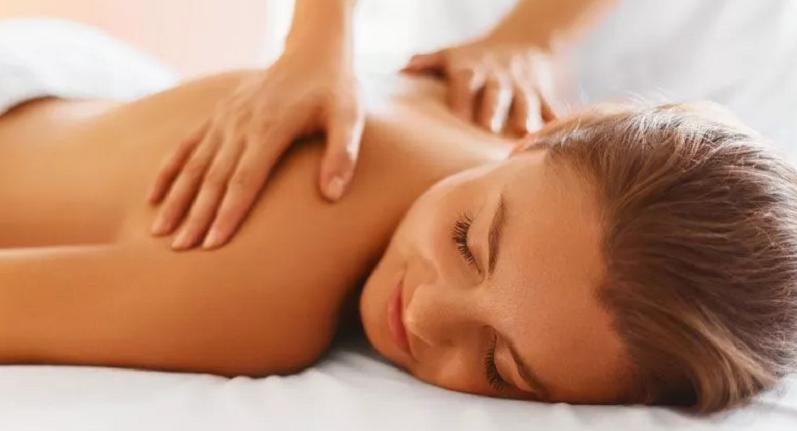 Massage Mental and Emotional Benefits Related to Skin Health
While the tactile benefits of massage on our skin's physiology are indisputable, the interplay between our mind, emotions, and skin health cannot be overlooked. The saying "it's more than skin deep" holds profound truth. Our mental and emotional states significantly influence our skin's appearance and health.
Release of Endorphins and the Relaxation Response
Massage is a catalyst for the body's release of endorphins – nature's mood enhancers. These are neurochemicals that play a pivotal role in alleviating pain and inducing feelings of pleasure and euphoria.
Nature's Mood Boosters
When endorphins flood our system post-massage, we experience a buoyant mood, which not only makes us feel good emotionally but also positively influences our skin. A relaxed mind translates to relaxed skin, which is more receptive to skincare products and healing [5].
The Relaxation Response
Beyond endorphins, massage triggers the relaxation response – a state where the heart rate slows, muscles relax, and blood pressure drops. This state opposes the stress response, which, when chronic, can exacerbate various skin conditions like eczema, psoriasis, and acne.
Stress Reduction and its Relation to Acne and Other Skin Conditions
It's no secret that stress is a nemesis for radiant, healthy skin. Chronic stress leads to a surge in cortisol, a hormone that can cause an increase in oil production in the skin, leading to acne breakouts.
Cortisol and Skin
With increased cortisol levels, our skin's sebaceous glands produce more oil, creating a fertile ground for acne-causing bacteria. By mitigating stress, massage indirectly reduces the chances of acne flare-ups and supports clearer skin.
Inflammation and Skin Conditions
Stress also induces inflammation, which can exacerbate conditions like rosacea, psoriasis, and eczema. As massage promotes relaxation and reduces stress, it also offers a reprieve to the skin, allowing it to heal and regenerate.
Improved Sleep Quality and its Benefits to Skin Health
One of the unsung heroes of skin health is quality sleep. Our skin undergoes repair and regeneration while we sleep, making it vital for maintaining a youthful glow.
Massage and Sleep
By promoting relaxation, massage can pave the way for deeper, more restorative sleep. This means our skin has more time and the right environment to repair damage from UV exposure, stress, and other daily aggressors.
The Beauty Sleep Connection
When we are well-rested, our skin's blood flow increases, leading to a healthier complexion. Dark circles diminish, and our skin's natural barriers are strengthened.
References

[1] Influence of Massage and Skin Hydration on Dermal Penetration
[2] Six Benefits of Massage Therapy for Your Skin
[3] Skin Deep
[4] Massage Therapy and the Body's Organ Systems
[5] Physiological Benefits of Massage Therapy