Why pH Matters: The Crucial Role of Acidity in Skincare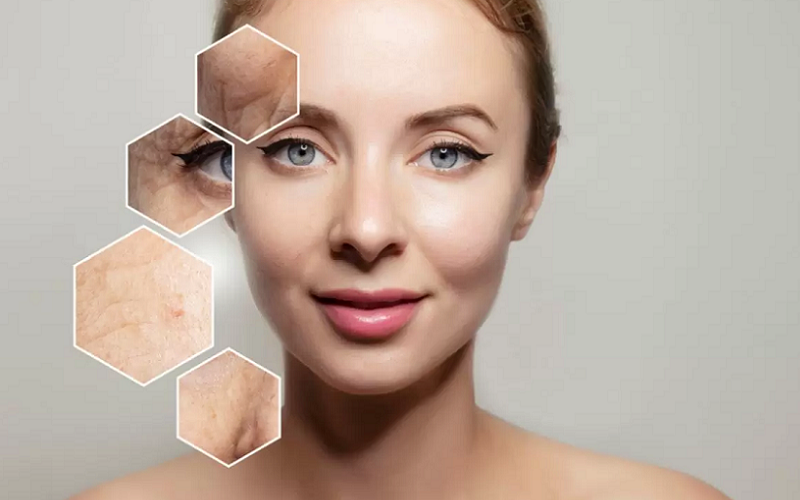 The quest for flawless, healthy skin is never-ending, and in this journey, understanding the underlying science is pivotal. Here we unmask a vital but often overlooked aspect of skincare — the pH level. You might have encountered the term 'pH balanced' while scanning the ingredients of your favorite cleanser or toner, but have you ever paused to ponder what it really signifies? This scale that measures the acidity or alkalinity of a substance, such as skin, reveals much about the current health of your skin.
Introduction to pH and Skincare
The world of skincare is an intricate one, laden with an array of terminologies and concepts. To truly unlock the secrets to radiant, healthy skin, we need to understand these fundamental aspects, and among the most important is pH.
Definition of pH
Before diving into its significance, let's first define pH. The term pH, which stands for 'potential of hydrogen,' refers to a scale that measures the acidity or alkalinity of a substance. This scale ranges from 0 to 14. A pH of 7 is neutral, anything below 7 is acidic, and anything above 7 is alkaline or basic.
Brief Introduction to Skincare and Its Importance
Skincare is not merely about aesthetic appeal; it's about health and wellbeing. Our skin, the body's largest organ, acts as a protective barrier against environmental aggressors like pathogens, pollutants, and harmful ultraviolet rays. It regulates our body temperature, prevents excessive water loss, and even plays a role in our sensory perception. Therefore, maintaining healthy skin is not vanity; it's a necessity.
Introduction to the Role of pH in Skincare
But what role does pH play in skincare? Many of us might not realize this, but the pH level of our skin and the products we use can profoundly affect our skin health. When the skin's pH is balanced, it functions optimally and looks vibrant. When it's not, the skin becomes prone to various problems like dryness, irritation, breakouts, and even premature aging.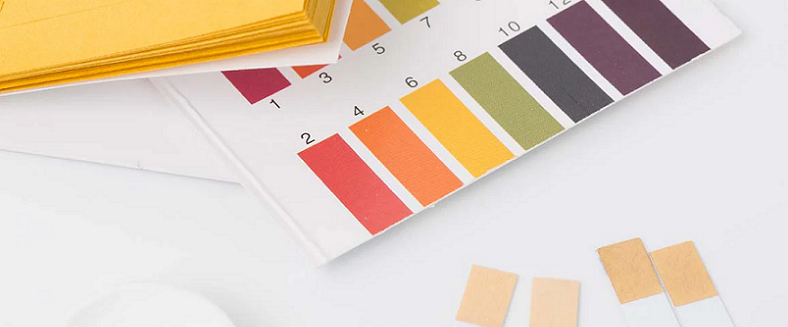 The Science Behind pH Levels
As we've established, pH plays a fundamental role in skincare. To fully grasp its significance, we must first understand the science behind pH levels and what they represent.
Explanation of pH Scale
pH stands for 'potential of hydrogen', and it indicates the concentration of hydrogen ions in a substance. The pH scale is a logarithmic scale, meaning that each unit change represents a tenfold change in ion concentration. This scale ranges from 0 to 14 [1].
Range from 0-14
The pH scale's lower end, 0, represents the highest concentration of hydrogen ions, making it the most acidic. On the other end, 14 signifies the lowest concentration, making it the most alkaline or basic. A pH of 7, found at the scale's midpoint, is considered neutral, with pure water being a prime example.
Acids, Bases, and Neutral
Substances with a pH below 7 are called acids. They have a higher concentration of hydrogen ions. Common examples include vinegar and lemon juice. Substances with a pH above 7 are referred to as bases or alkaline. They have a lower concentration of hydrogen ions. Examples include baking soda and soap. As mentioned earlier, a pH of 7 is neutral, meaning the concentration of hydrogen ions and hydroxide ions are equal.
Natural pH Level of the Skin
Understanding the pH scale is essential, but equally important is knowing the natural pH level of our skin. Our skin is slightly acidic, which is crucial for its health and functionality.
Acid Mantle
The skin's surface has a thin protective layer called the acid mantle, composed of sebum, sweat, and dead skin cells. This mantle has a slightly acidic pH, usually between 4.5 and 5.5. The acidity of the acid mantle is vital because it helps inhibit the growth of harmful bacteria and fungi, maintaining the skin's barrier function.
The Importance of the Skin's Barrier Function
The skin's barrier function is paramount for overall skin health. It prevents the loss of moisture, protects against environmental aggressors such as pollutants and UV rays, and wards off harmful microorganisms. The slightly acidic pH of the acid mantle is crucial for maintaining this barrier function. When the pH balance is disrupted, the barrier function can be compromised, leading to various skin issues, which we will discuss in the following sections [2].

How pH Affects Skin Health
Now that we have delved into the science of pH levels, let's examine how pH impacts the health of our skin. The pH of our skin and the products we use can have significant effects, from maintaining the skin's natural barrier to influencing its appearance and texture.
The Impact of pH on Skin's Acid Mantle
The pH level is integral to the effectiveness and stability of the skin's acid mantle. When the pH is within the optimal range, the acid mantle can efficiently carry out its protective functions [3].
Protective Function
The slightly acidic environment of the skin's surface is unfavorable for many pathogens. This acidity helps to ward off harmful bacteria and fungi, thus preventing infections. Moreover, the acid mantle aids in keeping the skin moisturized by retaining lipids and natural moisturizing factors.
Maintaining the Balance
Maintaining the slightly acidic pH is vital for skin health. An imbalance, whether too acidic or too alkaline, can weaken the acid mantle. This compromise can make the skin more susceptible to damage and infections.
Consequences of pH Imbalance
An imbalance in skin's pH can lead to a plethora of issues. It's not just about combating bacteria; it's about maintaining the integrity and appearance of the skin [4].
Dryness and Irritation
When the skin becomes too alkaline, it can lead to dryness and irritation. The skin loses its ability to retain moisture effectively, leading to a rough, dry texture. This dryness can also exacerbate conditions like eczema.
Breakouts and Acne
An imbalance in pH can also lead to an increase in acne and breakouts. If the skin is too alkaline, it may become more prone to bacterial growth. On the other hand, if it's too acidic, the skin can become inflamed, making the environment conducive to acne.
Accelerated Aging
A pH that is too high can lead to a breakdown in collagen and elastin, the proteins responsible for keeping the skin firm and elastic. This breakdown can result in wrinkles and sagging skin, accelerating the aging process.
Infections
As previously mentioned, an optimal pH is crucial for preventing bacterial growth. When the pH is imbalanced, the skin is more susceptible to infections. This vulnerability can lead to more severe conditions such as bacterial or fungal infections.
Factors That Can Alter Skin's pH
Understanding what affects the pH of our skin is essential in maintaining its health and vitality. Various factors can alter the skin's pH, and they can be broadly categorized into external and internal factors. Knowing these factors will help you make informed choices and avoid practices that can inadvertently harm your skin.
External Factors
External factors are influences from the environment or the products that come into contact with your skin. These factors can either raise or lower your skin's pH, disrupting its natural balance [5].
Soaps and Cleansers
One of the most common external factors that can alter the skin's pH is the use of soaps and cleansers. Traditional soaps are often alkaline and can raise the skin's pH. This shift disrupts the acid mantle and can lead to dryness and irritation. Cleansers with a pH closer to the skin's natural pH are less likely to disrupt its balance.
Environmental Pollutants
Pollution is another external factor that can affect skin pH. Pollutants like car emissions and industrial smoke can settle on the skin and alter its pH, often making it more acidic. This alteration can cause inflammation and damage to the skin's barrier function.
Weather Conditions
Changes in weather can also have an impact on skin pH. For example, cold weather tends to make the skin more alkaline, leading to dryness. On the other hand, humid conditions can make the skin more acidic, which might contribute to increased oil production and breakouts.
Internal Factors
In contrast to external factors, internal factors are influences that originate within the body. These factors can be harder to control but are just as crucial in maintaining the skin's pH balance.
Diet
What you eat can have a significant effect on your skin's pH. Consuming a diet high in acidic foods can make your skin more acidic. Likewise, a diet rich in alkaline foods, like fruits and vegetables, can help maintain a balanced pH.
Hormones
Hormonal changes, particularly fluctuations in estrogen and testosterone levels, can affect skin pH. For example, during puberty or menopause, hormonal changes can cause the skin to become more acidic or alkaline, leading to issues like acne or dryness.
Genetics
Genetic factors also play a role in skin pH. Some individuals may have a genetic predisposition to have skin that is more acidic or alkaline. This predisposition can affect how their skin responds to various internal and external factors.
The Importance of pH in Skincare Products
Equipped with the knowledge of how pH affects skin health and the factors that can alter it, it's time to talk about the vital role pH plays in the skincare products we use daily. The pH levels of skincare products can have a direct impact on the skin's pH balance. Hence, choosing products that align with the skin's natural pH is crucial in maintaining its health and integrity.
Selecting the Right Cleansers
Cleansing is a fundamental step in any skincare routine, but not all cleansers are created equal. The pH of your cleanser can either support or disrupt your skin's natural balance [6].
Soap-Free Cleansers
Traditional soaps usually have an alkaline pH, which can disrupt the skin's acid mantle. Opting for soap-free cleansers is a wise choice as these formulations tend to have a pH closer to that of the skin, making them gentler and less likely to cause dryness or irritation.
pH-Balanced Cleansers
When choosing a cleanser, look for products labeled as 'pH-balanced'. These cleansers have a pH that is close to the skin's natural pH, usually between 4.5 and 5.5. Using a pH-balanced cleanser helps to maintain the skin's acid mantle and supports its barrier function.
The Role of Toners
Toners can be an important step in rebalancing the skin's pH after cleansing.
Restoring pH Balance
Toners help to restore the skin's pH balance after cleansing, especially if the cleanser used was not pH-balanced. They can help bring the skin back to its slightly acidic state, preparing it for the subsequent products in your routine.
Ingredients to Look for
When selecting a toner, look for ingredients that support the skin's pH and provide additional benefits. Ingredients like hyaluronic acid, glycerin, and aloe vera are excellent for hydration, while antioxidants like vitamin C and E can protect the skin from environmental stressors.
Exfoliants and pH
Exfoliation is a key step for smooth and clear skin, but it's important to choose the right exfoliants that will not disrupt the skin's pH.
Chemical Exfoliants
Chemical exfoliants, such as alpha hydroxy acids (AHAs) and beta hydroxy acids (BHAs), have a low pH and can be effective in removing dead skin cells. However, it is crucial to follow the manufacturer's instructions and not to overuse these products, as they can cause irritation if not used properly.
Physical Exfoliants
Physical exfoliants often have a neutral or slightly acidic pH. When selecting a physical exfoliant, opt for one with smooth, rounded particles to avoid causing microtears in the skin.
Moisturizers and pH
Moisturizers play a crucial role in sealing in moisture and protecting the skin's barrier.
The Importance of Hydration
Keeping the skin hydrated supports the acid mantle and helps maintain the skin's pH. Look for moisturizers with ingredients that mimic the skin's natural moisturizing factors, such as ceramides, fatty acids, and cholesterol.
Ingredients for Balanced pH
Additionally, some moisturizers contain ingredients that help balance the skin's pH. Look for products with a pH of around 4.5 to 5.5 and ingredients like lactic acid or sodium PCA that can help maintain or restore the skin's natural pH balance.
Frequently Asked Questions About Skin pH
As we come to the end of this deep dive into the role of pH in skincare, it's likely that you may have some questions. Understanding pH and how it affects skincare can be complex. Here are some frequently asked questions that can help clarify some of the concepts discussed.
Can I Test My Skin's pH at Home?
pH Testing Strips
Yes, you can test your skin's pH at home using pH testing strips. These strips are readily available and can give you an approximate idea of your skin's pH level. Simply press a strip against your skin for a few seconds, and then compare the color change with the chart provided.
Digital pH Meters
Another option is to use a digital pH meter. These are more accurate than testing strips but are also more expensive. Like the strips, you press the meter against your skin and it will give you a digital reading of your skin's pH.
What Can I Do if My Skin's pH Is Imbalanced?
Reevaluate Skincare Products
If you suspect that your skin's pH is imbalanced, the first step is to reevaluate the skincare products you are using. Opt for pH-balanced products and avoid harsh soaps or cleansers.
Seek Professional Advice
It is also advisable to consult a dermatologist. They can help you understand the underlying causes of the imbalance and recommend products or treatments to restore your skin's pH balance.
Is It Necessary to Use pH-Balanced Products?
Importance of pH-Balanced Products
Using pH-balanced products is beneficial because they support the skin's natural acid mantle and barrier function. These products can help keep the skin healthy and may prevent issues like dryness, irritation, and acne.
Individual Differences
However, it's also important to note that everyone's skin is different. What works for one person may not work for another. Pay attention to how your skin responds to different products and choose those that keep your skin healthy and balanced.
Can Changing My Diet Affect My Skin's pH?
Impact of Diet
Yes, your diet can have an impact on your skin's pH. Consuming a diet that is either too acidic or too alkaline can affect the pH of your skin. Generally, a balanced diet that includes plenty of fruits and vegetables is beneficial for your skin.
Drinking Water
Staying hydrated by drinking water is also essential for skin health. While water itself is neutral, being well-hydrated can support your skin's natural processes and help maintain its pH balance.
How Often Should I Exfoliate My Skin?
Avoiding Over-Exfoliation
Exfoliation is important, but over-exfoliating can disrupt the skin's pH and damage its barrier. Generally, it is recommended to exfoliate 1-3 times a week, depending on your skin type and the product you are using.
Consulting a Dermatologist
If you are unsure about how often to exfoliate, or if you have sensitive skin, it's best to consult a dermatologist. They can provide personalized recommendations based on your skin type and needs.
References

[1] Why the pH Balance of Your Skin-Care Products Matters So Much
[2] Everything You Need to Know About Skin pH — And Why It Matters
[3] Natural skin surface pH is on average below 5, which is beneficial for its resident flora
[4] Role of pH in skin cleansing
[5] Towards Optimal pH of the Skin and Topical Formulations: From the Current State of the Art to Tailored Products
[6] Skin pH: From Basic Science to Basic Skin Care