The Benefits of Using Cica in Your Skincare Routine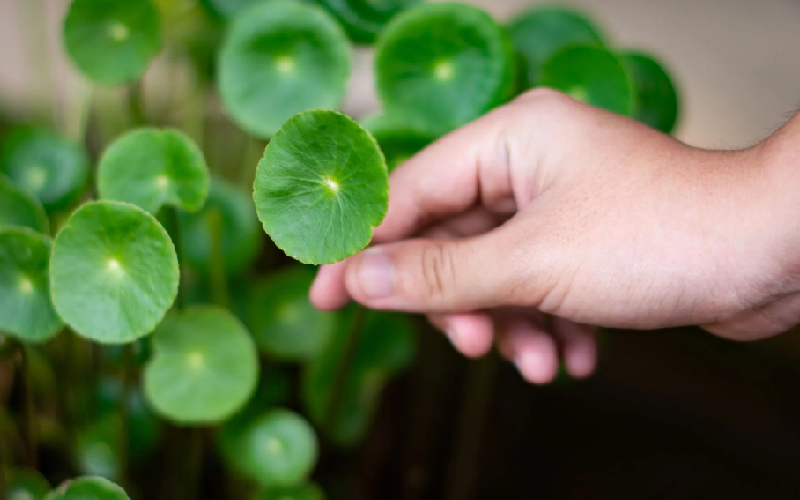 In the ever-evolving world of skincare, there's always a new ingredient creating a buzz. One such gem that has stood the test of time and is gaining immense popularity is Cica. Originating from the rich tapestry of Asian traditional medicine, Cica, known scientifically as Centella Asiatica, is not just a fleeting trend. With its incredible healing, moisturizing, and anti-aging properties, Cica is carving a niche for itself in modern skincare regimens.
What is Cica?
With the skincare community buzzing about Cica, it's crucial to first understand its roots and composition. This plant has more to it than meets the eye, both historically and scientifically.
Scientific Name and Other Common Names
Cica is scientifically known as Centella Asiatica. It's a perennial herbaceous plant that thrives mainly in wetland areas across various regions, particularly in Asia. Throughout its history, it has acquired several names due to its widespread use in different cultures. Some common names include "Tiger Grass" (a name stemming from the ancient belief that tigers would roll in the plant to heal their wounds), "Indian Pennywort", and "Gotu Kola". Each of these names reflects a piece of the plant's story and its integral role in traditional remedies.
Historical Use in Traditional Medicine
The use of Cica can be traced back centuries, particularly in Chinese, Ayurvedic, and African traditional medicine. Ancient practitioners recognized its powerful healing properties and often prescribed it for a variety of ailments. Beyond skincare, Centella Asiatica was used to improve circulation, enhance cognitive abilities, and even as a remedy for digestive problems. This diverse range of applications is a testament to the plant's versatility and efficacy.
Key Components and Their Benefits
Cica owes its impressive skincare benefits to its chemical composition. Let's delve into some of the key components found in Cica:
Triterpenoids
These compounds are responsible for the plant's wound-healing prowess. They stimulate collagen production and have anti-inflammatory effects, making them vital for skin repair and regeneration.
Flavonoids
Known for their antioxidant properties, flavonoids in Cica help shield the skin from harmful free radicals, which can accelerate aging and cause skin damage.
Asiaticoside and Madecassoside
These saponins are attributed with boosting antioxidant activity, thereby protecting the skin from environmental stressors and reducing signs of aging [1].
Vitamins A, B, C, and E
These essential vitamins offer a combination of skin-soothing, antioxidant, and hydrating benefits.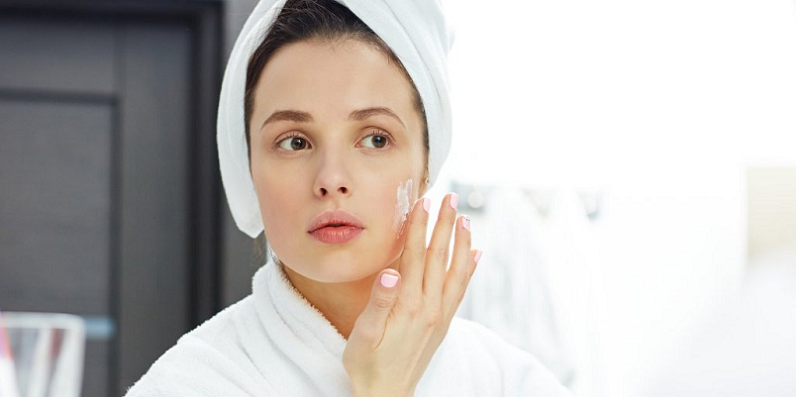 Why Incorporate Cica into Your Skincare Routine?
As we've glimpsed into the rich history and potent components of Cica, one might wonder, "What exactly can this botanical marvel do for my skin?" Well, Cica is not merely a historic remnant; its benefits are profoundly relevant to contemporary skincare needs.
Skin Healing Properties
Cica's prowess in skin repair and healing is unparalleled, making it a prized ingredient for those struggling with various skin concerns.
Acne and Blemish Treatment
Cica's anti-inflammatory properties make it a boon for those battling acne. By calming the skin and reducing redness, it helps minimize the appearance of acne and prevents further breakouts. Furthermore, its antimicrobial properties can combat acne-causing bacteria, ensuring clearer skin over time.
Reducing Scarring and Hyperpigmentation
With its ability to boost collagen production, Cica can aid in fading scars and evening out skin tone. Its components actively work to diminish dark spots and heal the skin, revealing a more uniform and radiant complexion [2].
Anti-Inflammatory Benefits
Inflammation is often the root cause of various skin concerns. Addressing it can transform one's skin, and this is where Cica shines brightly.
Soothing Irritated Skin
Whether it's sunburn, reactions to harsh products, or other irritants, Cica provides immediate relief by calming the skin and reducing redness and itchiness.
Benefits for Sensitive Skin Types
For those with sensitive skin, Cica can be a game-changer. Its gentle, soothing properties ensure that the skin is nourished without triggering any adverse reactions, making it a staple for those with delicate skin profiles.
Moisturizing and Hydrating Effects
Maintaining skin hydration is fundamental for a radiant and youthful appearance. Cica steps up to the plate by offering deep hydration and moisture-locking capabilities.
Strengthening the Skin Barrier
Cica helps fortify the skin's natural barrier, preventing moisture loss. This ensures the skin remains plump, hydrated, and resilient against external stressors.
Reducing Trans-Epidermal Water Loss (TEWL)
By bolstering the skin's lipid barrier, Cica reduces TEWL, ensuring that your skin retains its natural moisture and remains supple and soft [3].
Anti-Aging Benefits
The quest for ageless skin is never-ending, and Cica offers promising prospects in this journey.
Boosting Collagen Production
A youthful visage is synonymous with firm skin. Cica's ability to stimulate collagen synthesis means fewer wrinkles and fine lines, ensuring skin remains taut and vibrant.
Fading Fine Lines and Wrinkles
With its hydrating and collagen-boosting effects, Cica works to plump up the skin, reducing the appearance of fine lines and deeper wrinkles.
Antioxidant Properties
The environment we live in is teeming with factors that can accelerate skin aging. Cica's antioxidant-rich profile serves as a protective shield.
Neutralizing Free Radicals
Daily exposure to pollutants, UV rays, and other environmental aggressors leads to the formation of free radicals. Cica's antioxidant compounds neutralize these, preventing them from causing cellular damage.
Protecting Skin from Environmental Damage
By forming a protective barrier on the skin, Cica wards off potential damage from pollutants and other harmful elements, ensuring your skin remains healthy and radiant.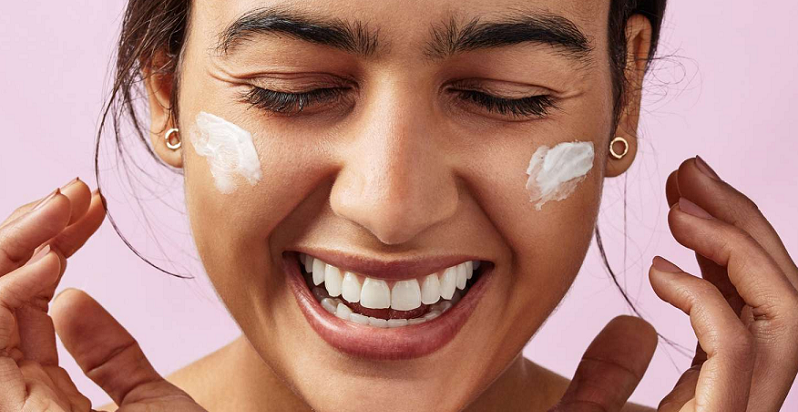 How to Choose the Right Cica Skincare Product
As the skincare industry continues to realize Cica's immense potential, the market is quickly becoming saturated with various products touting its benefits. However, with the myriad of choices available, how can one discern the best Cica product tailored to their specific needs?
Recognizing Authentic Ingredients on Product Labels
Before diving into the types of products, it's paramount to understand how to identify genuine Cica formulations. Not every product that claims to have Cica truly harnesses its power.
Ingredient List
Often, the back of the product will list ingredients in order of their concentration. Look for terms like "Centella Asiatica Extract," "Madecassoside," or "Asiaticoside." The higher they appear on the list, the greater the concentration [4].
Certifications
Some products might have certifications that validate their ingredient authenticity. This can be a good sign of a product's credibility.
Transparency
Brands that openly discuss the source and extraction methods of their Cica are usually more trustworthy. A commitment to quality often translates to a superior product.
Types of Cica Products Available
With Cica making its mark in various skincare formulations, understanding the types of products available can help pinpoint the best fit for your routine.
Serums and Essences
These are lightweight, fast-absorbing liquids that deliver a concentrated dose of Cica's benefits. They're ideal for those who want a potent treatment to address specific concerns like acne, scarring, or redness.
Creams and Moisturizers
Infused with Cica, these creams offer hydration coupled with the soothing and healing benefits of the herb. They're perfect for those with dry or sensitive skin, providing a protective barrier against external irritants.
Masks and Treatments
These are intensive treatments that often remain on the skin for an extended period, allowing for deeper penetration. Whether it's a sheet mask, clay mask, or an overnight treatment, these products provide a burst of Cica goodness, leaving the skin rejuvenated and refreshed [5].
Tips for Integrating Cica into Your Routine
Now that you've identified the right product type, how can you seamlessly integrate Cica into your regimen for optimal results?
Start Slowly
If you're new to Cica, introduce it gradually. Begin by using it every other day and observe how your skin reacts before making it a daily staple.
Layering
For products like serums or essences, apply them after cleansing and toning, but before heavier creams or oils. This ensures maximum absorption.
Patch Test
As with any new skincare product, it's wise to conduct a patch test. Apply a small amount on a discreet area, like the inside of your wrist, and wait for 24 hours to check for any adverse reactions.
References

[1] Ingredient Spotlight: What Does Cica Do for Your Skin?
[2] Role of Cica ( Centella asiatica) in Skincare Formulations
[3] Cica is the skincare ingredient of the moment, but what exactly is it and why are beauty insiders going wild for it?
[4] Why Cica Is the Star Skincare Ingredient You've Probably Never Heard Of
[5] Cica in Skincare: Centella Asiatica Explained