The Benefits of Using Marula Oil in Your Skincare Routine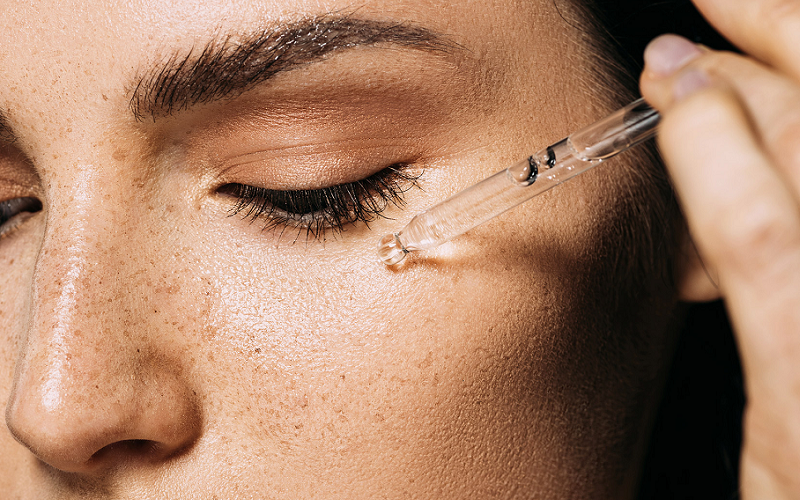 In the expansive realm of natural skincare, some treasures remain relatively undiscovered but hold the promise of radiant, healthy skin. One such gem is Marula oil. Harvested from the fruit of the Marula tree, a native of the African continent, this golden elixir has been used for centuries by local communities for its versatile benefits. Whether you're a seasoned skincare aficionado or someone newly venturing into the world of natural beauty, Marula oil's impressive profile of fatty acids, vitamins, and antioxidants makes it a noteworthy addition to any routine.
History and Origin of Marula Oil
Stepping back into the annals of time, the Marula tree has an illustrious history that is interwoven with the tapestry of African culture and traditions. Before we delve into the specific ways this oil has graced the lives of many, it's essential to understand its deep-rooted significance.
Traditional Uses of Marula Oil in Africa
Originating from the woodlands of Southern Africa, the Marula tree, known scientifically as Sclerocarya birrea, is often referred to as the "Elephant tree." This is not merely because elephants enjoy feasting on its fruit, but also as a nod to the tree's robustness and importance to the ecosystem. For millennia, indigenous communities have utilized various parts of the Marula tree. The fruit, rich in Vitamin C, has been a nutritious snack, while the nut inside has been a source of the much-coveted Marula oil.
Women traditionally gather the fallen Marula fruit and then extract the oil by hand. This oil has been employed for a plethora of purposes – from cooking and preserving food to moisturizing the skin and protecting it against the harsh African sun. Its use wasn't just functional; the act of extracting Marula oil was often a communal activity, a rite of bonding among the women in many communities.
Cultural Significance of Marula Oil
Beyond its functional uses, Marula holds a ceremonial value in some African cultures. The tree is often viewed as sacred, playing a role in rituals and ceremonies. In certain regions, it's believed that the Marula tree is bestowed with spiritual energy, and its presence is thought to connect the living with their ancestors.
The oil, with its golden hue and enriching properties, has often been a symbol of fertility and purity. In some cultures, it's customary to anoint newlyweds with Marula oil, wishing them prosperity and happiness in their marital journey. Similarly, it's used in rituals celebrating life's milestones, from births to initiations.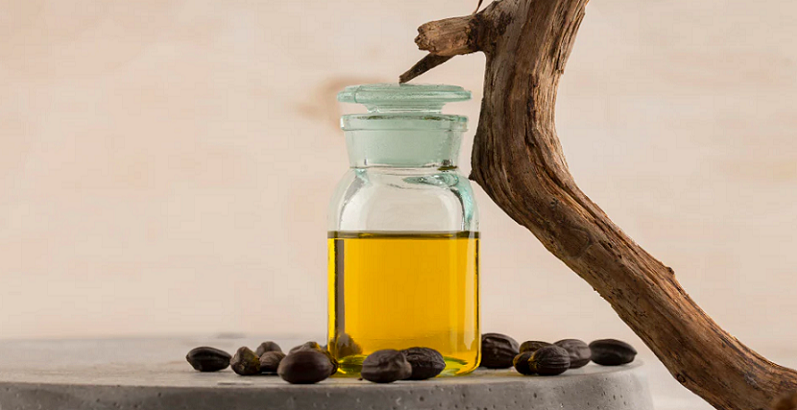 Nutritional Composition of Marula Oil
Diving deeper into what makes Marula oil a sought-after ingredient in the skincare world, one discovers a rich blend of nutrients that contribute to its remarkable properties. While history has affirmed its value, modern science provides us with an intricate understanding of its composition.
Fatty Acid Profile
Every oil has its unique fingerprint when it comes to fatty acids. These acids play a pivotal role in maintaining the skin's barrier function, hydration, and overall health. Marula oil's fatty acid composition is particularly noteworthy for its skin-nourishing capabilities [1].
Omega-6 (Linoleic Acid)
Marula oil contains a substantial amount of Omega-6 fatty acids, particularly linoleic acid. This essential fatty acid, which our bodies cannot produce on their own, is key for maintaining skin's elasticity and hydration. Linoleic acid helps to strengthen the skin's lipid barrier, ensuring that it retains moisture and remains resilient against environmental stressors.
Omega-9 (Oleic Acid)
Comprising a significant portion of Marula oil, oleic acid is an Omega-9 fatty acid known for its moisturizing properties. It penetrates the skin more deeply than linoleic acid, delivering hydration and creating a protective seal on the skin's surface. This makes Marula oil particularly beneficial for those with dry or aging skin.
Antioxidants and Vitamins
While fatty acids ensure skin remains moisturized and protected, antioxidants and vitamins in Marula oil defend the skin against oxidative stress and premature aging.
Vitamin C
Marula oil boasts a high Vitamin C content, an antioxidant known for brightening skin, boosting collagen production, and defending against free radicals. Regular use can lead to a more radiant complexion and reduced appearance of fine lines.
Vitamin E
Often termed the "skin vitamin," Vitamin E plays a dual role. Not only does it moisturize, but it also provides a defense against UV-induced damage. Paired with Vitamin C, the antioxidant power of Marula oil becomes a formidable force against signs of aging.
Flavonoids and Phenolic Compounds
These potent antioxidants combat free radicals, reducing the risk of premature aging and skin damage. They also possess anti-inflammatory properties, making Marula oil suitable for calming irritated or sensitive skin [2].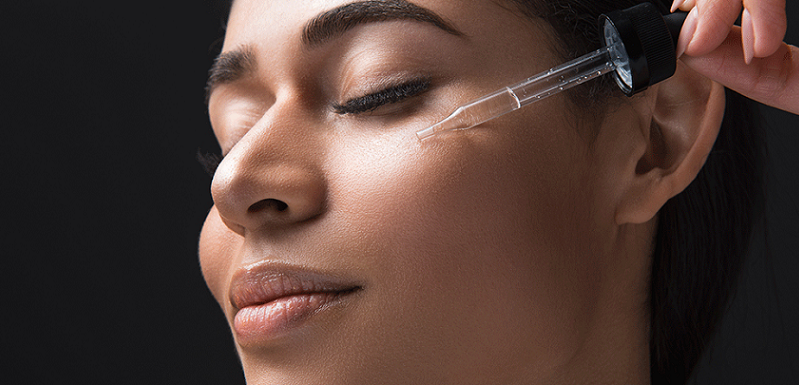 Marula Oil's Primary Benefits for Skin
While the nutritional composition of Marula oil provides a scientific explanation of its efficacy, experiencing its benefits firsthand is the true testament to its power. Marula oil's richness isn't just about the compounds it contains but also the transformative effects it imparts on the skin. From rejuvenation to protection, let's delve into the myriad ways this golden elixir can elevate your skincare routine.
Deep Moisturization
The skin is in a constant battle against various external elements, from harsh weather conditions to indoor heating, all of which can strip it of its natural moisture. Marula oil steps in as a savior in these situations.
Natural Emollient
Marula oil's high oleic acid content ensures it penetrates deeply into the skin, sealing in moisture without leaving a greasy residue. This makes the skin feel soft, plump, and rejuvenated.
Skin Barrier Reinforcement
Beyond just moisturizing, Marula oil helps bolster the skin's natural lipid barrier, ensuring sustained hydration and protection against external aggressors.
Anti-Aging Properties
Age gracefully – a mantra many of us uphold. With Marula oil in your arsenal, the journey becomes smoother.
Boosting Collagen Production
The Vitamin C present in Marula oil aids in promoting collagen synthesis. Collagen, a protein essential for skin elasticity, diminishes with age, leading to wrinkles and fine lines. By boosting its production, Marula oil helps in maintaining youthful skin [3].
Reducing Fine Lines and Wrinkles
The deep moisturization and antioxidant properties of Marula oil combat the primary causes of premature aging. Regular use can result in smoother skin with diminished appearance of fine lines.
Soothing Irritated or Sensitive Skin
It's not just about beauty; it's also about comfort. For those with sensitive or easily irritated skin, Marula oil offers solace.
Anti-Inflammatory Properties
Thanks to its flavonoids and phenolic compounds, Marula oil can soothe inflammation, reducing redness and calming irritations like eczema or minor rashes.
Balancing Oil Production
Despite its rich texture, Marula oil can balance oil production in acne-prone skin, preventing breakouts and ensuring a clear complexion.
Natural Protective Barrier
In an ever-evolving environment, where our skin battles pollutants and UV rays, Marula oil acts as a shield.
Against UV Radiation
While not a replacement for sunscreen, the Vitamin E in Marula oil offers some defense against UV-induced damage, preventing dark spots and sun-induced aging.
Environmental Pollutants
The antioxidants in Marula oil neutralize the effects of pollutants, minimizing the risk of oxidative stress and ensuring skin remains vibrant and healthy [4].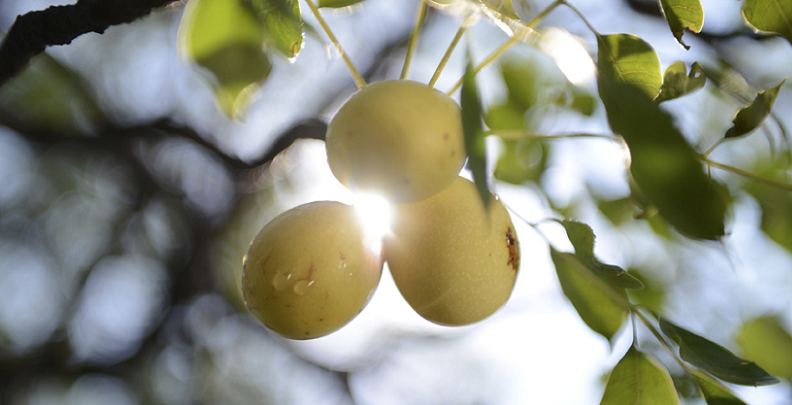 Incorporating Marula Oil into Your Skincare Routine
Having understood the plethora of benefits Marula oil brings to the table, the next logical step is seamlessly introducing it into your skincare ritual. Integrating a new product requires understanding its compatibility with other products, its application methods, and identifying which formula works best for your skin type.
Choosing the Right Product
The market today is flooded with options, each boasting of unique selling points. When selecting the ideal Marula oil for your needs, a discerning eye is crucial.
Pure vs. Blended Formulations
Pure Marula Oil
Ideal for those wanting the undiluted benefits of Marula. This ensures you get all the nutrients without any additives. It's perfect for direct application or mixing with other products of your choice.
Blended Formulations
These combine Marula oil with other beneficial ingredients. They can target specific concerns but ensure that other components complement Marula's properties and don't dilute its potency.
Organic and Ethical Considerations
Sourcing
Opt for brands that ethically source their Marula oil, supporting local communities and ensuring sustainable practices. This not only guarantees a high-quality product but also aligns with ethical consumerism.
Certifications
Look for organic certifications, ensuring the oil is free from pesticides or harmful additives. Brands with cruelty-free labels further attest to ethical production practices.
Application Techniques
With your perfect Marula oil bottle in hand, the journey of application begins. The versatility of Marula oil allows it to blend seamlessly into various stages of skincare.
As a Standalone Moisturizer
After cleansing and toning, take a few drops of Marula oil on your fingertips. Warm it slightly by rubbing your fingers together, then gently press and massage onto your face and neck. Its rapid absorption ensures skin feels nourished without any oily residue [5].
Mixing with Other Products
Serums and Creams
Boost your favorite serums or moisturizers by adding a drop or two of Marula oil. This enhances the hydration factor and infuses the product with Marula's benefits.
Makeup
For a dewy finish, mix a drop with your foundation. It gives a radiant glow and ensures makeup sits beautifully on the skin.
Suitable Skin Types
The beauty of Marula oil lies in its adaptability. It caters to a spectrum of skin types, ensuring everyone can bask in its glory.
Dry Skin
The deep hydration properties make it a boon for parched skin, ensuring long-lasting moisturization.
Oily/Acne-prone Skin
Contrary to intuition, Marula oil can balance oil production, reducing the likelihood of breakouts.
Sensitive Skin
Its soothing properties make it a safe bet for those with sensitive skin, reducing irritations and inflammations.
Mature Skin
The anti-aging benefits address concerns of aging skin, making it look youthful and vibrant.
References

[1] 7 Marula Oil Benefits for Skin, Hair and Nails
[2] What are the benefits, side effects, and uses of marula oil?
[3] Everything you need to know about marula oil
[4] Anti-aging potential of extracts from Sclerocarya birrea (A. Rich.) Hochst
[5] Marula Oil 101: How to Use It on Your Hair, Skin, and Nails