The Power of Plant Stem Cells in Skincare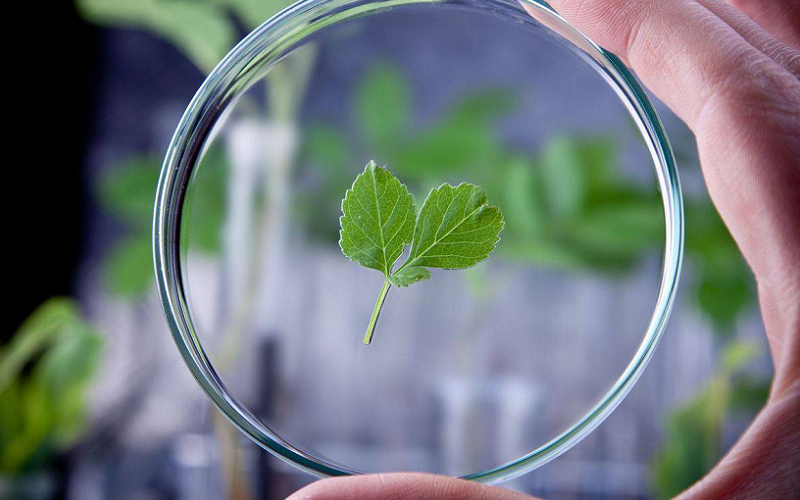 In the vast realm of skincare, every so often, a breakthrough ingredient emerges that promises to revolutionize our routines. Enter plant stem cells — a powerhouse from nature that's making waves in the cosmetic industry. As more individuals gravitate towards natural skincare solutions, understanding the science and benefits behind these botanical wonders becomes crucial.
How Plant Stem Cells Work in Skincare
Unveiling the secrets of plant stem cells in skincare requires a deep dive into the heart of these unique cells. Just as human stem cells have the potential to become any type of cell in the body, plant stem cells harbor a similar transformative ability. In the context of skincare, these capabilities translate into rejuvenation, repair, and regeneration for our skin. But how exactly do these cells function, and how are they seamlessly integrated into our beauty products?
Fundamental Properties of Stem Cells
Stem cells, whether of human or plant origin, are a marvel of nature. Their essence lies in their two defining abilities: regeneration and differentiation.
Regeneration Capabilities
Every living organism undergoes wear and tear. For plants, stem cells are a fundamental part of their repair mechanism. These cells can divide and produce more of themselves, ensuring the continued health and growth of the plant. When translated to skincare, this property of cell renewal can aid in skin repair, promote a more youthful appearance, and counteract signs of aging.
Ability to Differentiate into Different Cell Types
The beauty of stem cells is their versatility. A single stem cell has the potential to become any type of cell. In plants, this means they can transform to suit the needs of the plant, whether that's a leaf cell, root cell, or any other type. In skincare, this adaptability suggests that plant stem cells can help promote the skin's natural ability to form fresh, healthy cells, thereby enhancing skin's texture and overall health.
Extraction and Incorporation into Skincare Products
Transforming the power of plant stem cells from a botanical wonder into a bottled skincare product requires meticulous processes. The journey from plant to potion ensures that the essence and efficacy of these cells remain undiminished.
Processes Used
The extraction of stem cells from plants is a delicate operation. It begins with the selection of healthy, vibrant plants, typically undertaken in controlled environments to ensure purity. Once selected, the plants undergo a specialized process wherein the stem cells are isolated, often using advanced techniques like cryopreservation. This process preserves the integrity and potency of the stem cells [1].
Maintaining Potency and Efficacy
Once extracted, the challenge is to maintain the stem cells' potency when incorporated into skincare formulas. This is often achieved using specialized encapsulation techniques, which protect the stem cells from degradation. When applied to the skin, these encapsulated stem cells release their active components, ensuring that users get the full benefits of these botanical marvels.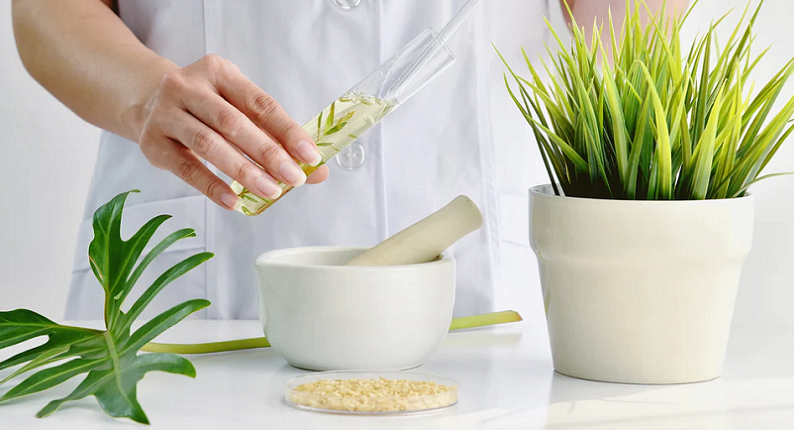 Benefits of Plant Stem Cells in Skincare
Amid the buzz and acclaim surrounding plant stem cells in the world of skincare, one might wonder: what makes them so special? At a glance, their prominence in top-tier beauty products and professional treatments provides a hint at their power. But to truly grasp their influence on skin health, one must delve into the myriad benefits they bring to the table. These plant-derived powerhouses have shown a knack for addressing some of our most pressing skin concerns, combining nature's wisdom with modern-day skincare needs.
Enhanced Anti-Aging Properties
The quest for the fountain of youth is as old as time itself. While we may not have found that mythical source, plant stem cells come impressively close in the realm of skincare.
Reduction in Wrinkles and Fine Lines
Aging, while a natural process, is often accelerated by external factors like sun exposure and pollution. Plant stem cells have demonstrated a capability to boost the skin's natural regenerative processes. By promoting cellular turnover and providing essential nutrients, they assist in reducing the appearance of fine lines and wrinkles, giving the skin a smoother, fresher look.
Boosted Collagen Production
Collagen is the structural protein responsible for maintaining skin's elasticity and firmness. Over time, its production decreases, leading to sagging skin and pronounced wrinkles. Plant stem cells, with their regenerative properties, have been shown to stimulate collagen synthesis. This results in firmer, more elastic skin that defies the common signs of aging.
Enhanced Hydration and Moisturization
Beyond combating aging, hydration remains a cornerstone of healthy skin. Plant stem cells extend their prowess into ensuring our skin remains plump and hydrated.
Binding Moisture to the Skin
One of the remarkable abilities of certain plant stem cells is their knack for attracting moisture and sealing it into the skin. By improving the skin's natural barrier, these cells ensure that moisture loss is minimized, leading to sustained hydration and a dewy complexion [2].
Sustained Hydration Benefits
Consistent hydration is more than just about aesthetics. Well-hydrated skin is more resilient, less prone to irritation, and can better protect itself from environmental stressors. With the inclusion of plant stem cells in one's routine, one can ensure that the skin remains hydrated for extended periods, paving the way for long-term skin health.
Protection Against Environmental Stressors
Our skin, as our primary barrier against the external world, faces a daily onslaught from a myriad of environmental factors.
UV Protection
One of the most damaging elements for our skin is the sun's ultraviolet rays. Certain plant stem cells contain compounds that help neutralize the adverse effects of UV exposure, thereby reducing the risk of premature aging and other sun-induced damages.
Combatting Pollution and Free Radicals
With urbanization on the rise, our skin is increasingly exposed to pollutants that can wreak havoc at a cellular level. Plant stem cells, armed with antioxidants, counteract the harmful effects of these pollutants. They neutralize free radicals, unstable molecules that can damage skin cells, ensuring that the skin remains radiant and healthy amidst urban challenges.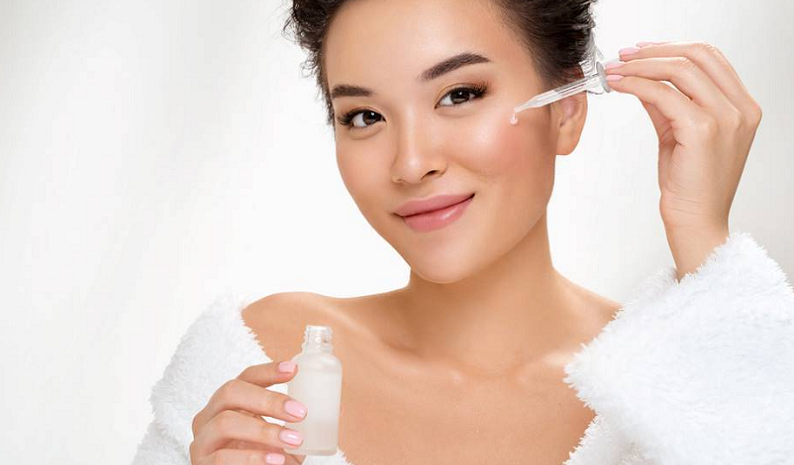 Popular Plants Used for Stem Cell Extraction for Skincare
The botanical world teems with a rich tapestry of plants, many of which have been revered for centuries for their medicinal and aesthetic properties. As the skincare industry delves deeper into the realm of plant stem cells, certain plants have emerged as stars, becoming sought-after sources for stem cell extraction. Their popularity isn't just a matter of trend but is rooted in proven efficacy and remarkable benefits for skin health.
Swiss Apple
The Swiss Apple, specifically the Uttwiler Spätlauber variety, is a rare species known for its incredible longevity. Its ability to stay fresh for extended periods caught the attention of researchers [3].
Key Benefits
Prolonged Cell Life: Swiss Apple stem cells are believed to boost the vitality and longevity of skin cells, aiding in prolonged skin health.
Protection Against UV Damage: These stem cells offer a degree of protection against the harmful effects of UV rays, ensuring reduced sun-induced skin damage.
Edelweiss
Nestled high in the alpine regions, Edelweiss has adapted to thrive in extreme conditions, making its stem cells particularly potent and resilient.
Key Benefits
Potent Antioxidant Properties: Edelweiss stem cells combat oxidative stress, helping to neutralize free radicals that can age the skin.
Anti-Inflammatory Effects: These stem cells help in reducing skin redness and inflammation, making them ideal for sensitive skin types.
Gotu Kola
A staple in traditional medicine, Gotu Kola is hailed for its therapeutic properties. Its modern resurgence in skincare is backed by compelling research on its stem cells.
Key Benefits
Collagen Boost: Gotu Kola stem cells have been shown to enhance collagen production, promoting skin firmness and elasticity.
Wound Healing: Historically used to treat wounds, its stem cells can aid in skin repair and reduce the appearance of scars.
Alpine Rose
The Alpine Rose flourishes in the Swiss Alps, exhibiting resilience in the face of harsh climatic challenges. Its stem cells encapsulate this resilience, offering protective benefits to the skin [4].
Key Benefits
Enhanced Skin Barrier: Alpine Rose stem cells strengthen the skin's natural barrier, ensuring moisture retention and protection against environmental toxins.
Revitalization: These stem cells invigorate skin cells, promoting a fresh and radiant complexion.
Grape
While grapes are universally loved as fruits, their role in skincare, particularly their stem cells, is gaining traction due to their rejuvenating properties.
Key Benefits
UV Ray Mitigation: Grape stem cells help in reducing the adverse effects of UV exposure, minimizing sun damage.
Rich in Antioxidants: These stem cells offer a powerhouse of antioxidants, shielding the skin from premature aging due to oxidative stress.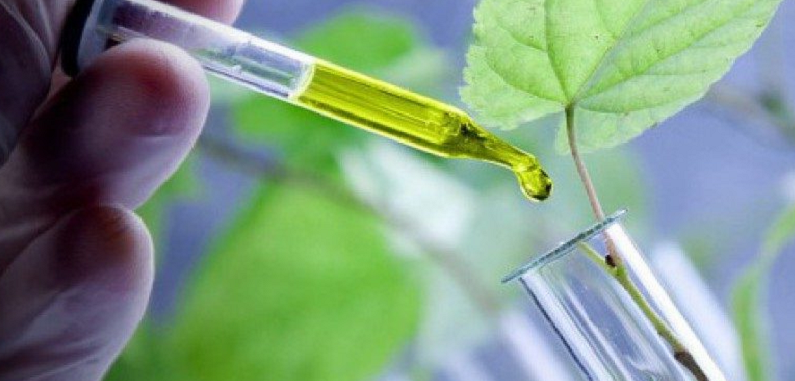 How to Incorporate Plant Stem Cell Products into Your Skincare Routine
Embracing the power of plant stem cells in skincare goes beyond simply purchasing products that boast their inclusion. The magic, so to speak, lies in understanding how to integrate these potent products effectively into your routine. Given the vast landscape of skincare, incorporating a new ingredient might seem daunting, but with a bit of knowledge and guidance, it becomes an exciting journey of discovery.
Identifying Suitable Products for Different Skin Types
Every individual's skin is as unique as their fingerprint. This uniqueness calls for a tailored approach when introducing new products, especially those as potent as plant stem cell formulations.
Dry Skin
For those grappling with dryness, serums and moisturizers enriched with stem cells from Alpine Rose or Swiss Apple can be a boon. Their hydrating properties ensure that the skin remains supple and well-moisturized [5].
Oily and Acne-Prone Skin
Individuals with oily or acne-prone skin can benefit from lightweight stem cell serums or gels. Gotu Kola, with its wound-healing capabilities, can be particularly beneficial in addressing acne scars and active breakouts.
Sensitive Skin
Edelweiss stem cells, known for their anti-inflammatory properties, can be integrated into creams or serums designed for sensitive skin types, providing soothing relief.
Mature Skin
For those looking to combat signs of aging, products with Swiss Apple or Grape stem cells can be pivotal. Their anti-aging and protective attributes target wrinkles, fine lines, and sun damage.
Correct Sequence in a Skincare Regimen
Layering products in the correct order is essential to ensure that each product's benefits are fully absorbed and effective.
Cleanser
Start with a gentle cleanser to ensure a clean slate for subsequent products.
Toner
If you use a toner, apply it post-cleansing to balance the skin's pH.
Plant Stem Cell Serum
Apply your plant stem cell serum next. Serums, due to their concentrated nature, should be applied before heavier products to ensure maximum absorption.
Eye Cream
If you use an eye cream, apply it post-serum.
Moisturizer
Seal in the serum with a moisturizer, ensuring that the skin remains hydrated.
Sunscreen
In the daytime, always finish with a broad-spectrum sunscreen to protect against UV damage.
Pairing with Other Key Ingredients for Maximum Benefits
Plant stem cells, while potent on their own, can be further elevated when paired with the right complementary ingredients.
Antioxidants
Combining stem cells with other antioxidants, like Vitamin C or E, can amplify protection against free radicals and environmental stressors.
Peptides
For those focusing on anti-aging, pairing stem cell products with peptide-rich formulations can enhance collagen production and skin firmness.
Hyaluronic Acid
For an added hydration boost, combining stem cell products with those rich in hyaluronic acid can ensure deeper moisture retention.
References

[1] Plant stem cells in cosmetics: current trends and future directions
[2] Are Plant Stem Cells Effective in Skincare?
[3] Plant Stem Cells for Skin Care: Benefits
[4] Anti-Aging Properties of Plant Stem Cell Extracts
[5] An In-Depth Look at Lilac Stem Cell Extract in Skin Care