The Science Behind Bee Venom in Skincare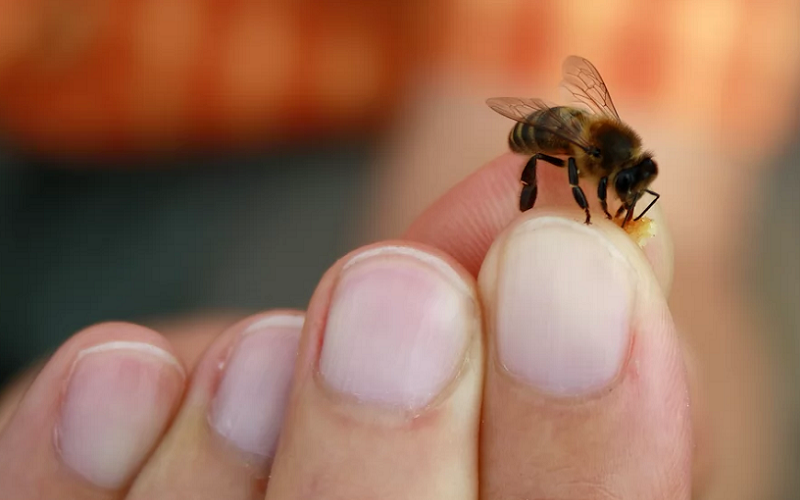 Nature has an uncanny way of offering some of the most potent and intriguing ingredients for our beauty regimens. Bee venom is one such elixir that's been creating a buzz in the skincare world. But beyond the hype, what really lies beneath this so-called "natural Botox"? In our quest for youthful radiance and blemish-free skin, it's vital to demystify the products we use.
Historical Use of Bee Venom
Bee venom, though seemingly a modern marvel in the skincare industry, has roots that trace far back into history. Ancient civilizations recognized the potential of this natural substance and utilized it in various therapeutic practices. Let's dive into its storied past to better appreciate its transition from traditional medicine to contemporary skincare.
Ancient Practices Using Bee Venom for Therapeutic Purposes
Before the rise of advanced medical equipment and drug formulations, cultures across the world looked to nature to treat ailments and improve well-being. Bee venom was one of the many natural remedies that held an esteemed place in ancient healing practices.
In ancient Egypt, it was believed that bee venom could help reduce arthritis and joint pain. Egyptians weren't the only ones; traditional Chinese medicine also used bee venom for its anti-inflammatory and pain-reducing properties. The practice, called apitherapy, involved controlled bee stings to certain points on the body, similar in concept to acupuncture.
Transition from Traditional to Modern Skincare Application
The shift from using bee venom purely for therapeutic purposes to incorporating it into beauty routines began as early global trade and exploration introduced different cultures to one another's beauty secrets. As the benefits of bee venom—like its anti-inflammatory properties—became widely recognized, the beauty industry saw potential.
Over time, as science and research advanced, the cosmetic benefits of bee venom became clearer. Its ability to promote collagen, reduce fine lines, and brighten the skin caught the attention of beauty moguls and skincare enthusiasts alike.
By the late 20th and early 21st centuries, with the push for natural and effective skincare ingredients, bee venom found its rightful place in the beauty aisles. Serums, creams, and masks boasting bee venom as a primary ingredient began to grace the shelves, paving the way for the modern fascination with this age-old ingredient.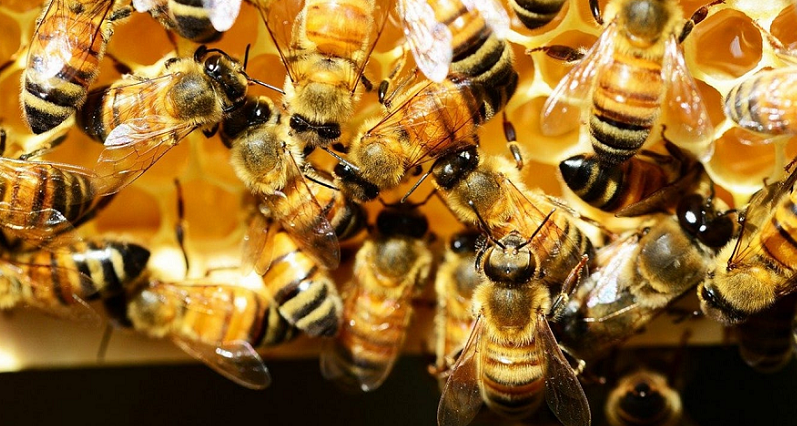 What is Bee Venom?
Bee venom, often referred to as nature's liquid gold in the skincare realm, is more than just a sting in the tale. To truly appreciate its benefits, we must first understand its composition and how it's procured. This complex substance has a myriad of components, each playing a unique role in its overall efficacy.
Description of Bee Venom's Composition
At the heart of the bee's defense mechanism, bee venom is a cocktail of proteins, peptides, enzymes, and low-molecular-weight components. Here's a deeper look into some of its primary constituents:
Melittin
Arguably the most significant component, melittin makes up about 50% of the venom's dry weight. This peptide possesses powerful anti-inflammatory and antimicrobial properties. It's also responsible for the initial pain felt from a bee sting [1].
Apamin
Another peptide, apamin, has been researched for its potential neuroprotective effects. In the context of skincare, its role is still under exploration, but it is believed to contribute to the overall benefits of bee venom products.
Phospholipase A2
Comprising about 10-12% of the venom, phospholipase A2 plays a vital role in triggering allergic reactions. However, when used in controlled amounts in skincare, it can aid in cell membrane disruption, allowing better penetration of other skincare ingredients.
Other minor components
Bee venom also contains a range of other enzymes, bioactive amines, and lipids, each contributing to its overall potency. While their individual effects in skincare are still under research, their collective benefits cannot be denied.
How Is Bee Venom Collected Without Harming Bees?
A concern for many is the ethical procurement of bee venom. The good news is that modern methods prioritize the well-being of these invaluable insects. A common practice involves placing a glass sheet with a mild electric current over the entrance of a beehive. As bees land on this sheet, they receive a tiny, harmless electric stimulus, prompting them to sting the glass. Since bees can't penetrate the glass, they don't lose their stingers, and hence, aren't harmed. The venom is then collected from the glass, dried, and purified for use [2].
It's crucial to choose products from brands that emphasize ethical and sustainable collection methods to ensure the health and survival of bee populations.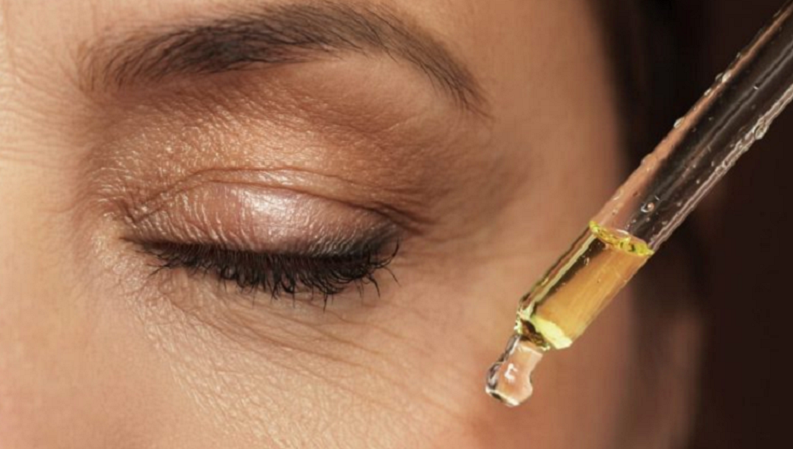 The Science Behind Bee Venom's Effects On Skin
While the historical uses and rich composition of bee venom certainly intrigue, the real allure for many lies in its tangible effects on the skin. Scientifically, how does bee venom work its magic once applied to our complexion? Unveiling this requires a closer look at its interactions at a cellular level and the cascade of responses it triggers.
How Bee Venom Stimulates the Skin
When bee venom is introduced to the skin, our body perceives it as a threat, even if it's in a controlled, cosmetic formulation. This perception sets off a series of fascinating reactions.
Natural 'Botox' effect
One of the most raved-about benefits of bee venom in the beauty industry is its ability to mimic the effects of Botox, albeit in a less dramatic manner. When the venom is applied, it slightly irritates the skin, causing a mild and localized swelling. This effect gently 'plumps' the skin, smoothing out fine lines and wrinkles, giving the skin a more youthful appearance. Moreover, this stimulation can also lead to increased blood flow, enhancing skin's radiance [3].
Increased blood circulation
The skin's natural response to the venom is to boost blood circulation to the area, trying to "repair" what it perceives as damage. This increased blood flow brings a surge of nutrients and oxygen to the skin cells, promoting overall skin health and imparting a fresh, rejuvenated glow.
Anti-inflammatory Properties
Though it may seem counterintuitive given that bee stings cause inflammation, when used in controlled amounts, bee venom can actually be a potent anti-inflammatory agent.
Suppression of inflammatory enzymes
Certain components of bee venom, like melittin, have been shown to inhibit the activities of enzymes responsible for inflammation in the body. By curbing these enzymes, bee venom can potentially reduce redness and swelling, making it beneficial for conditions like acne or rosacea.
Reduction in redness and swelling
Beyond inhibiting enzymes, bee venom's anti-inflammatory effects can also soothe the skin, reducing existing redness and swelling. This makes it a potent ingredient in products designed for sensitive or inflamed skin.
Antibacterial Properties
Another feather in bee venom's cap is its ability to combat harmful bacteria. Given that many skin issues, including acne, are exacerbated by bacterial infections, the antimicrobial components of bee venom can play a crucial role in skin healing and health [4].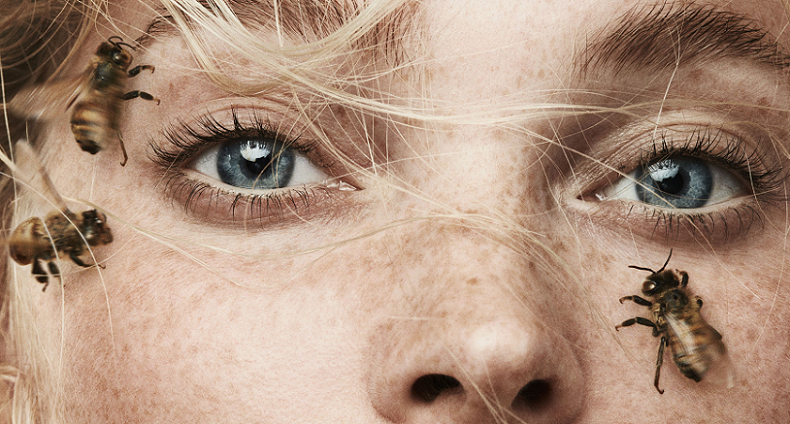 Bee Venom Benefits in Skincare
Bee venom's growing presence in skincare aisles isn't just a result of clever marketing or passing trends. The myriad benefits it offers, grounded in both historical practices and modern science, make it a cherished ingredient for many.
Collagen Production Stimulation
Collagen is the skin's primary structural protein, providing it with elasticity, strength, and resilience. As we age, collagen production diminishes, leading to sagging, wrinkles, and a loss of skin volume.
Importance of collagen in skin health
Collagen fibers form a supportive mesh in the dermal layer of the skin. This meshwork not only maintains skin's firmness but also aids in skin repair and renewal. A robust collagen foundation ensures the skin remains plump, youthful, and less susceptible to damage.
How bee venom aids in collagen synthesis
Bee venom's ability to stimulate the skin and increase blood flow indirectly encourages collagen production. The enhanced circulation means skin cells receive more nutrients and oxygen, promoting their health and functionality. Moreover, certain compounds within bee venom are believed to directly stimulate fibroblasts, the cells responsible for collagen production, thereby bolstering the skin's natural collagen reserves [5].
Fine Line and Wrinkle Reduction
The 'plumping' effect of bee venom, as previously discussed, is key to its cosmetic appeal. By mildly irritating the skin, it induces a subtle swelling that can diminish the appearance of fine lines and wrinkles.
Acne Treatment Potential
Inflammatory acne can be a distress for many, resulting from a combination of blocked pores, bacterial action, and inflammation. Bee venom's unique properties address several of these concerns.
Antibacterial action
Bee venom, especially the melittin component, possesses strong antibacterial properties. By inhibiting the growth of acne-causing bacteria, bee venom can potentially reduce breakouts and aid in faster skin healing.
Anti-inflammatory response
The anti-inflammatory properties of bee venom can reduce the redness and swelling associated with acne, promoting a more even skin tone and texture.
Overall Skin Rejuvenation and Radiance
Beyond specific issues like wrinkles or acne, bee venom offers a holistic approach to skincare. Its multifaceted action not only addresses individual skin concerns but also promotes overall skin health and vitality. The improved blood circulation, cellular stimulation, and anti-inflammatory effects collectively result in skin that looks refreshed, radiant, and rejuvenated.
References

[1] Bee Venom Cream: Everything You Need to Know
[2] Cosmetic Applications of Bee Venom
[3] Beauty buzz? Bee venom promising in antioxidant prototype skin care study
[4] All About Bee Venom and Honey In Skincare
[5] Potential Therapeutic Applications of Bee Venom on Skin