The Science Behind Copper Peptides in Skincare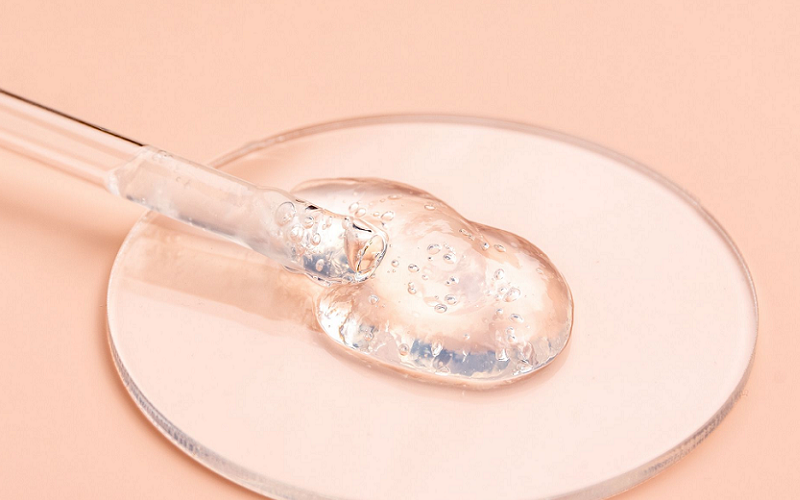 Copper peptides are a powerful ingredient that's been making waves in the beauty industry. These tiny molecules have been hailed as a game-changer for skin health, promising to rejuvenate, heal, and protect our skin in ways we've only dreamed of. But what exactly are copper peptides? How do they work, and what makes them so effective? Here we unravel the science behind copper peptides in skincare, exploring their chemistry, benefits, and the research that supports their use.
Introduction to Copper Peptides in Skincare
Copper peptides are naturally occurring complexes in our bodies, composed of copper ions and peptide molecules. Peptides are short chains of amino acids, the building blocks of proteins, which play a crucial role in maintaining our skin's health and appearance. When combined with copper, these peptides gain enhanced properties that make them a potent ally in skincare.
Copper peptides have been recognized for their unique ability to support skin health in several ways. They can stimulate collagen and elastin production, reduce inflammation, and even exhibit antioxidant properties. These benefits make copper peptides a highly sought-after ingredient in skincare products, from serums and creams to masks and lotions.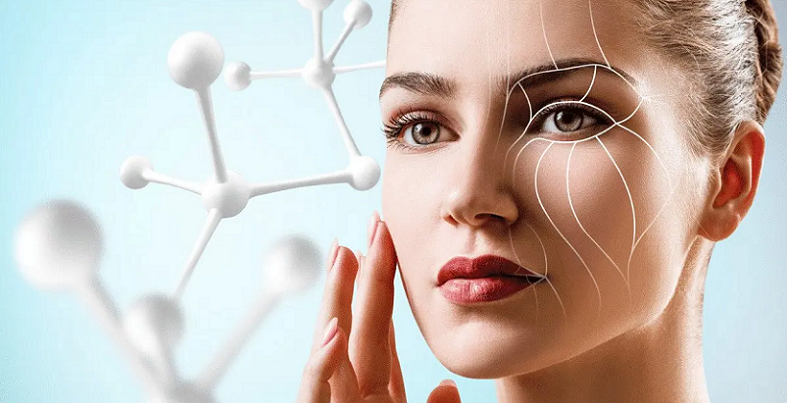 Understanding Peptides and Their Role in Skincare
Before we dig deep into the specifics of copper peptides, it's essential to understand what peptides are and the role they play in skincare. Peptides are fundamental components of our skin, and understanding their function can help us appreciate why they're so beneficial when used in skincare products.
Definition of Peptides
Peptides are short chains of amino acids linked by peptide bonds. Amino acids are the building blocks of proteins, which are vital for various biological processes in our bodies. When a few amino acids link together, they form a peptide. When many amino acids link together, they form a protein, like collagen or elastin, which are key structural proteins in our skin [1].
How Peptides Work in Skincare
In skincare, peptides act as messengers. They communicate with cells, signaling them to perform specific functions. For instance, some peptides can signal skin cells to produce more collagen, leading to firmer, more youthful-looking skin. Others can help regulate melanin production, aiding in the management of skin discoloration. The ability of peptides to communicate with cells and influence their behavior makes them a powerful tool in skincare.
Different Types of Peptides Used in Skincare
There are several types of peptides used in skincare, each with its unique benefits. Signal peptides, for example, stimulate cells to produce more collagen and elastin. Neurotransmitter-inhibiting peptides help reduce the appearance of wrinkles by relaxing facial muscles. Carrier peptides deliver trace elements, like copper, to the skin to aid in wound healing and antioxidant defense. Understanding these different types of peptides can help us appreciate the unique role that copper peptides play in skincare, which we'll explore in the next section [2].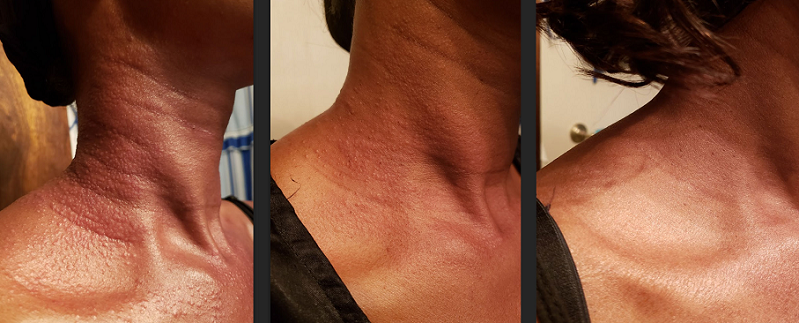 The Science of Copper Peptides
Now that we've established a basic understanding of peptides and their role in skincare, let's look into the specifics of copper peptides. These unique compounds combine the benefits of peptides with the potent properties of copper, resulting in a skincare ingredient that's both effective and scientifically fascinating.
The Chemistry of Copper Peptides
Copper peptides are formed when a copper ion binds with a peptide molecule. This binding process, known as chelation, stabilizes the copper and allows it to interact with bodily tissues in beneficial ways. The resulting compound is a small, stable molecule that can penetrate the skin's surface and deliver the benefits of both copper and peptides to the deeper layers of the skin [3].
How Copper Peptides are Formed
In the human body, copper peptides are naturally formed during the breakdown of collagen and other proteins. When tissues are damaged, the body breaks down proteins to facilitate healing, releasing peptides that can bind with copper. In skincare products, copper peptides are synthesized in the lab, ensuring a stable, effective compound that can deliver targeted benefits to the skin.
The Biological Role of Copper
Copper is an essential trace element that plays a crucial role in various biological processes. It acts as a cofactor for several enzymes, facilitating vital reactions such as energy production, iron metabolism, and neurotransmitter synthesis. In the context of skin health, copper is involved in the synthesis of collagen and elastin, the main structural proteins in the skin.
It also plays a role in the body's antioxidant defense system, helping to neutralize harmful free radicals that can damage skin cells. By delivering copper directly to the skin, copper peptides can support these essential processes and contribute to healthier, more youthful-looking skin.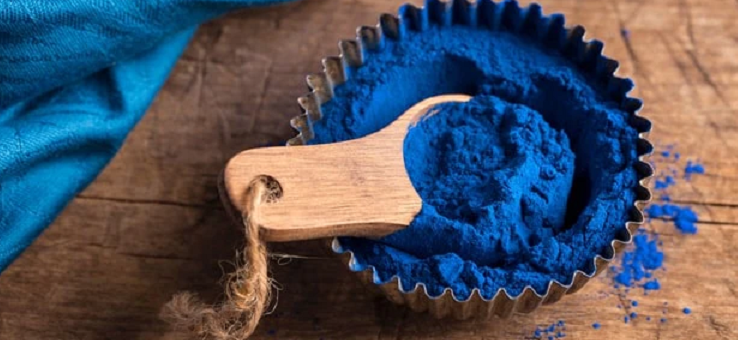 The Benefits of Copper Peptides in Skincare
With a solid understanding of what copper peptides are and how they're formed, we can now explore the benefits they bring to skincare. These benefits are the result of the unique properties of copper peptides, which combine the cell-communicating abilities of peptides with the biological role of copper.
Promoting Collagen and Elastin Production
One of the most significant benefits of copper peptides is their ability to stimulate the production of collagen and elastin. These proteins are the building blocks of our skin, providing it with structure and elasticity. As we age, our skin's natural production of collagen and elastin decreases, leading to wrinkles and sagging. Copper peptides can signal skin cells to produce more of these proteins, helping to maintain the skin's youthful firmness and elasticity [4].
Enhancing Skin's Ability to Heal
Copper peptides also support the skin's natural healing processes. They can stimulate the production of growth factors, proteins that promote cell proliferation and tissue repair. This makes copper peptides particularly beneficial for healing wounds and reducing the appearance of scars. They can also help repair damage caused by environmental factors, such as sun exposure and pollution, contributing to healthier, more resilient skin [5].
Anti-Inflammatory Properties
Inflammation is a common skin issue that can lead to redness, irritation, and acne. Copper peptides have anti-inflammatory properties, helping to soothe inflamed skin and reduce the appearance of redness. This makes them a useful ingredient in products designed to manage acne, rosacea, and other inflammatory skin conditions [6].
Antioxidant Effects
Finally, copper peptides have antioxidant properties. They can neutralize free radicals, unstable molecules that can damage skin cells and contribute to premature aging. By defending against free radical damage, copper peptides can help maintain the health and vitality of the skin, promoting a youthful, radiant complexion.
How to Incorporate Copper Peptides into Your Skincare Routine
Now that we've explored the science and benefits of copper peptides, you might be wondering how to incorporate them into your skincare routine. The good news is that copper peptides are versatile and can be found in a variety of skincare products.
Identifying Products with Copper Peptides
Copper peptides are used in a range of skincare products, including serums, creams, and masks. When shopping for products, look for terms like "copper peptides," "copper tripeptide," or "GHK-Cu" in the ingredient list. These terms indicate the presence of copper peptides. Some brands may also highlight the inclusion of copper peptides on the product packaging.
When and How to Apply Copper Peptide Products
Copper peptide products can generally be used once or twice a day, depending on the product instructions and your skin's tolerance. They're typically applied after cleansing but before moisturizing. If you're using a copper peptide serum, apply a few drops to your skin and gently massage it in until absorbed. If you're using a cream or mask, follow the product's specific application instructions.
Possible Side Effects and Precautions
While copper peptides are generally safe for most people, some individuals may experience side effects such as redness, irritation, or sensitivity. It's always a good idea to patch test a new product before applying it to your face. If you're pregnant, breastfeeding, or have a copper allergy, consult with a healthcare provider before using products with copper peptides. Additionally, copper peptides can interact with vitamin C, so it's best to use these ingredients at different times of the day to avoid potential interactions.
References

[1] Dermatologists Say Copper Skincare Is the Key to Youthful Skin
[2] Skin Regenerative and Anti-Cancer Actions of Copper Peptides
[3] Regenerative and Protective Actions of the GHK-Cu Peptide
[4] The Benefits of Copper Peptides for Skin, According to Dermatologists
[5] Using Aldara, Copper Peptide, and Niacinamide for Skin Care
[6] Copper and Your Skin: Facelift In A Bottle