The Truth About Snail Mucin in Skincare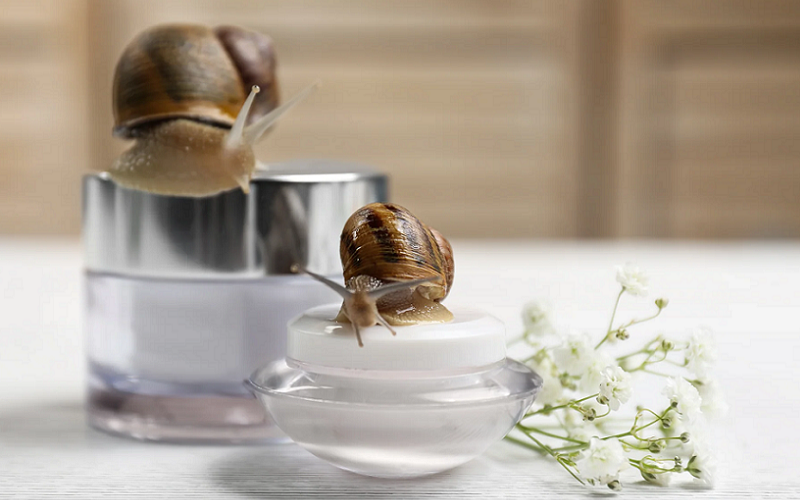 In the ever-evolving world of skincare, few ingredients have captured attention quite like snail mucin. From the aisles of upscale beauty stores to the regimes of renowned influencers, this unexpected component is making waves. But what's behind this slimy trend? Is it merely another fleeting beauty craze or does it have merits rooted in ancient wisdom and modern science?
What is Snail Mucin?
In the realm of unique skincare ingredients, snail mucin surely stands out. But what exactly is this substance, and where does it come from?
Definition and Source
Snail mucin, often referred to as snail secretion filtrate or snail slime, is a viscous substance produced by snails. It's essentially a snail's way of protecting itself. When snails move, this secretion acts as a protective layer, safeguarding them from cuts, bacteria, and UV rays. In the wild, it's crucial for snail survival, aiding in regeneration and moisture retention.
Harvesting Process
The way snail mucin is collected is vital to its efficacy and ethical implications in skincare.
Ethical Considerations
Collecting snail mucin for skincare can be a controversial process, as the method of extraction is critical to ensure the snails aren't harmed. Ethical brands prioritize the well-being of these creatures. In these practices, snails are typically allowed to roam freely on mesh nets in a controlled environment, leaving their mucin behind without any external inducement or harm. After the mucin is collected, the snails are returned to their natural habitat to rest and regenerate.
Quality Control Measures
Not all snail mucin products are created equal, and quality can vary based on how the mucin is processed post-collection. Purification, concentration, and formulation are crucial steps that influence the effectiveness of the final product. Brands committed to quality ensure that these processes maintain the integrity of the mucin's beneficial components while removing any potential contaminants.
Key Components of Snail Mucin and Their Skin Benefits
Snail mucin has risen to fame in the skincare community not just for its unique origin but also for its impressive composition. The power of snail mucin lies in its rich blend of beneficial ingredients, each contributing to its allure as a skincare solution.
Glycolic Acid and Its Exfoliating Properties
Glycolic acid is one of the alpha hydroxy acids (AHAs) found naturally in snail mucin. AHAs are well-known for their ability to gently exfoliate the skin by loosening the bonds between dead skin cells, revealing a brighter and more even complexion. With regular use, glycolic acid from snail mucin can help in diminishing fine lines, wrinkles, and improving the overall texture of the skin [1].
Hyaluronic Acid for Hydration
Hyaluronic acid is another gem found in snail mucin. Renowned for its hydration prowess, hyaluronic acid has the unique ability to retain moisture up to 1,000 times its weight. Its presence in snail mucin ensures that the skin receives a good dose of hydration, resulting in plumper and smoother skin. It also aids in reducing the appearance of fine lines by filling the skin with moisture.
Zinc, Proteins, and Enzymes for Healing and Regeneration
Beyond mere hydration and exfoliation, snail mucin is a treasure trove of healing ingredients. The combination of zinc, proteins, and enzymes facilitates the skin's natural healing process. This means faster recovery from scars, blemishes, and acne marks. Additionally, these components also promote skin elasticity, ensuring that the skin remains supple and youthful.
Antimicrobial Properties
Snail mucin isn't just about looking good; it's also about skin protection. The mucin has natural antimicrobial properties that can help keep acne-causing bacteria at bay. This not only helps in preventing breakouts but also ensures that existing blemishes don't get further infected.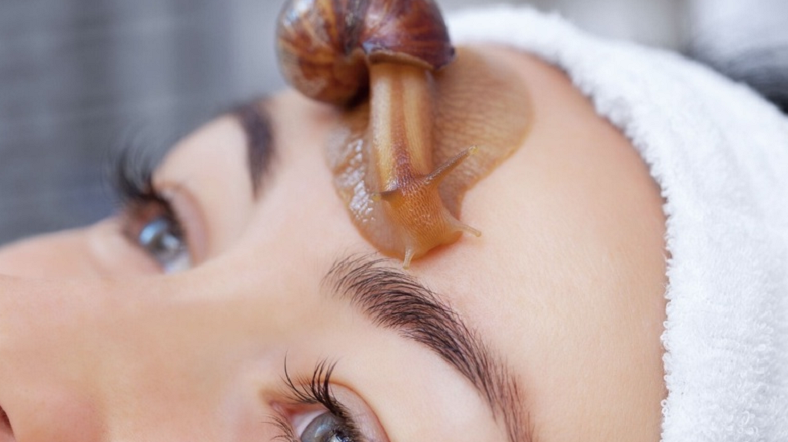 Scientific Evidence Supporting Snail Mucin Skin Benefits
In the dynamic landscape of skincare, anecdotal claims and trendy ingredients come and go. However, for any ingredient to earn lasting credibility, it must have scientific backing.
Clinical Studies and Their Findings
Several clinical studies have explored the effects of snail mucin on the skin.
A study published in the Journal of Dermatological Treatment highlighted the benefits of snail mucin in treating photoaged skin, noting a significant improvement in fine lines and skin texture [2].
Another study, focusing on patients with facial acne scarring, found that the topical application of snail mucin led to measurable reductions in scar depth and improvement in skin smoothness over an eight-week period.
Further research has explored the wound-healing properties of snail mucin, showing promising results in accelerating recovery and minimizing scar formation.
While these studies have indeed shown positive outcomes, it's crucial to remember that results can vary based on the concentration of snail mucin used, its combination with other ingredients, and individual skin types.
Testimonials and Anecdotal Evidence
Beyond the lab, the real-world experiences of countless users provide valuable insight. Many skincare enthusiasts have noted enhanced skin hydration, reduced acne marks, and improved elasticity with the consistent use of snail mucin products. While these testimonials don't replace scientific research, they offer a rich tapestry of personal experiences that showcase the ingredient's versatility and effectiveness.
Limitations of Current Research
While the existing research and testimonials provide strong support for snail mucin's benefits, it's important to recognize the limitations.
Many studies have been conducted on a relatively small scale, and larger, more extensive studies could provide a clearer picture of snail mucin's effects on diverse skin types and conditions.
While the combination of snail mucin with other skincare ingredients can boost its efficacy, it can also complicate the attribution of specific benefits solely to snail mucin.
Long-term effects and benefits still require further exploration to fully understand the continued impact of snail mucin on the skin over extended periods [3].
How to Incorporate Snail Mucin in Your Skincare Routine
The wonders of snail mucin have certainly piqued interest, but how do you go about integrating this unique ingredient into your daily skincare regimen? The process is simpler than one might think.
Identifying Quality Snail Mucin Products
Before applying anything to your face, it's essential to select a product that promises both quality and efficacy.
Reading Ingredient Lists
The first step is to become an informed consumer. When examining a snail mucin product, look at its ingredient list. Snail secretion filtrate should ideally be one of the top ingredients, indicating a higher concentration. Be wary of products that list it near the end, as they may only contain minimal amounts. Additionally, keep an eye out for complementary ingredients like niacinamide, ceramides, and peptides that can enhance the benefits of snail mucin [4].
Ensuring Ethical Sourcing
Beyond ingredient quality, it's crucial to consider the ethical implications of your purchase. Brands that prioritize ethical harvesting will often advertise it on their packaging or official website. Opting for these brands ensures that you're supporting companies that treat snails with care and respect throughout the collection process.
Recommended Steps for Application
Now that you've chosen your product, it's time to incorporate it into your routine.
Cleanse and Tone
Start with a clean slate. Gently cleanse your face to remove dirt and impurities, and follow up with a toner to balance your skin's pH.
Apply Snail Mucin
Dispense a small amount of the snail mucin product onto your fingertips. Gently pat and spread the product onto your face, ensuring even coverage. The tapping motion helps in better absorption.
Layering with Other Products
Snail mucin serums or essences can be followed up with moisturizers, sunscreens, or night creams, depending on the time of day. If you're using multiple serums, apply the snail mucin serum after lighter, water-based ones and before oil-based serums or creams [5].
Frequency
For optimal results, consider using snail mucin products once or twice daily. However, always listen to your skin. If you notice any irritation or sensitivity, reduce the frequency.
Combining with Other Skincare Ingredients
One of the advantages of snail mucin is its compatibility with most skincare ingredients. However, as with any product, always conduct a patch test when introducing new combinations to your routine. Snail mucin generally pairs well with:
Vitamin C for brightening effects.
Retinol for enhanced anti-aging benefits.
AHAs or BHAs for a more potent exfoliation routine.
Always remember that skincare is personal. While snail mucin offers numerous benefits, it's essential to tailor its use to suit your specific needs and preferences. By understanding the ingredient and its proper application, you can harness its full potential, paving the way for radiant, rejuvenated skin.
References

[1] Everything You Need to Know About Snail Mucin
[2] What is snail mucin? Experts explain the buzzy K-beauty ingredient for softer skin
[3] Why You Should Add Snail Slime To Your Skincare Routine, According To A Dermatologist
[4] Snail Mucin: The Moisturizer's Skin-Care Benefits and Risks
[5] Snail mucin is a functional food ingredient for skin