Using Hydroquinone for Skin Lightening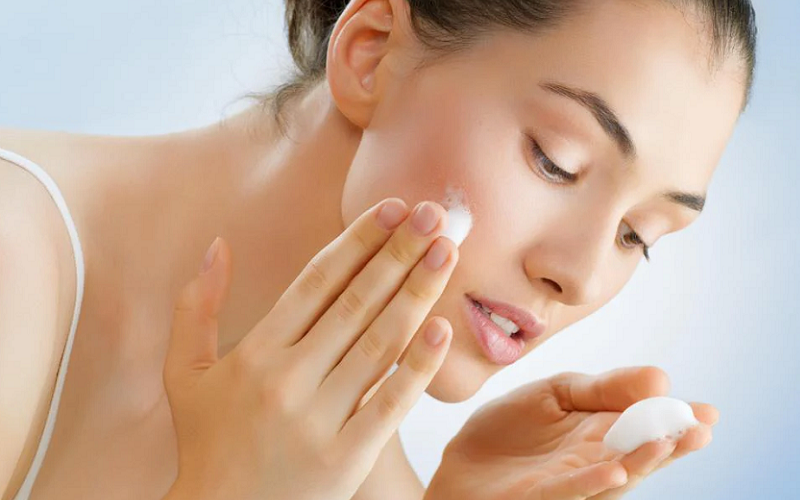 In the vast realm of skincare, the pursuit of flawless, even-toned skin has led many to explore a variety of skin-lightening products. Among these, hydroquinone stands out as a potent and widely discussed ingredient. For decades, it has been employed as a go-to remedy for hyperpigmentation issues, from melasma to age spots. However, like many powerful treatments, it comes with its share of praise and caution.
Introduction to Hydroquinone for Skin Lightening
In today's age, achieving a flawless and radiant complexion is an aspiration shared by many. The skincare industry, responding to this desire, offers a plethora of products designed to lighten, brighten, and even out the skin tone. Among the myriad of ingredients on the market, one has consistently stood out over the years: hydroquinone. But what exactly is this compound, and why has it become so prevalent in the world of skincare?
Brief Overview of Skin Lightening Products
Skincare enthusiasts are no strangers to the allure of products claiming to grant brighter, clearer skin. From serums to creams, toners to masks, skin lightening products aim to reduce the appearance of dark spots, correct uneven skin tones, and offer a luminous glow. They work in various ways: some exfoliate, removing darkened layers of skin, while others inhibit melanin production to prevent discoloration. The choice of product often depends on individual needs, skin type, and desired results.
Introduction to Hydroquinone as a Skin Lightening Agent
Enter hydroquinone—a compound with a track record spanning decades in the skincare industry. Used primarily as a depigmenting agent, hydroquinone works at a cellular level, targeting the very processes responsible for melanin production. Over time, it's gained immense popularity, especially among those battling persistent forms of hyperpigmentation like melasma or post-inflammatory marks left by acne. However, as with all powerful solutions, it's essential to understand both its miraculous benefits and potential downsides, ensuring users make informed decisions about their skin's health and appearance.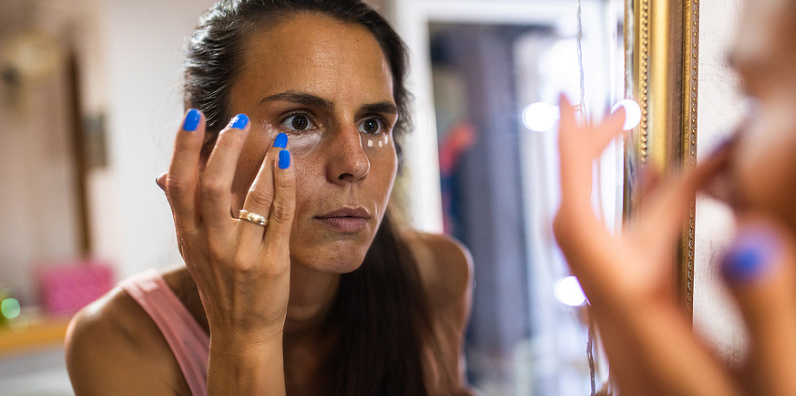 How Hydroquinone Works for Skin Lightening
To truly appreciate the efficacy of hydroquinone and to make informed decisions about its use, one must delve into the science behind its mechanism. How exactly does this compound alter the skin's pigmentation?
The Science Behind Hydroquinone's Mechanism
Our skin color is primarily determined by melanin, a pigment produced by cells known as melanocytes. Various factors can influence melanin production, leading to an uneven distribution of the pigment, resulting in dark spots or hyperpigmentation. Hydroquinone acts as an agent to interrupt this process, but how?
Hydroquinone's Melanin Production Inhibition
At its core, hydroquinone interferes with melanin synthesis by inhibiting an enzyme called tyrosinase. This enzyme plays a pivotal role in the melanin production process. By reducing its activity, hydroquinone effectively diminishes the amount of melanin produced, leading to a lightening of the skin in treated areas over time [1].
Role of Tyrosinase
Tyrosinase is a copper-containing enzyme crucial for two distinct steps in melanin synthesis: the conversion of tyrosine to DOPA (L-3,4-dihydroxyphenylalanine) and the oxidation of DOPA to DOPAquinone. When hydroquinone is introduced to the skin, it reduces the oxidative state of tyrosinase by affecting its copper-containing active site. This interaction not only inhibits the enzyme's function but can also make it degrade faster, further curbing melanin production.
Application and Concentrations of Hydroquinone
Hydroquinone's efficacy isn't solely based on its biological interactions; it's also influenced by its formulation and how it's applied to the skin.
Over-the-counter products typically contain hydroquinone in concentrations up to 2%, while prescription formulations can range from 3% to 4% or even higher. The concentration used often depends on the severity of the hyperpigmentation and the desired speed of results. However, higher concentrations also come with a higher risk of side effects, underscoring the importance of consulting with a dermatologist or skincare professional before use.
To achieve optimal results, hydroquinone should be applied to cleansed skin, allowing the product to be well-absorbed. Using sunscreen is paramount when undergoing a hydroquinone regimen, as treated skin can be more susceptible to sun damage. Regular application, typically spanning several weeks to months, is required to observe significant results [2].

Benefits of Hydroquinone for Skin Lightening
Hydroquinone has earned its place in many skincare routines due to its promising benefits. For individuals grappling with stubborn hyperpigmentation or those merely aiming to achieve a more even skin tone, hydroquinone presents an enticing solution. But beyond its primary function of skin lightening, what exactly does this potent ingredient offer?
Effectiveness in Treating Hyperpigmentation
Hyperpigmentation, characterized by dark patches on the skin, can be the result of various factors, including sun damage, hormonal changes, and inflammatory responses. It's not merely a cosmetic concern; for many, it's closely linked to self-esteem and confidence. Hydroquinone's role in addressing this challenge is commendable.
Melasma
Melasma, often referred to as the 'mask of pregnancy,' is a common form of hyperpigmentation usually triggered by hormonal fluctuations, particularly during pregnancy or with contraceptive use. Hydroquinone has shown consistent efficacy in lightening these brown or gray-brown patches, especially when used in combination with other treatments such as topical steroids or glycolic acid [3].
Age Spots
Age spots, or liver spots as they're sometimes called, are flat, tan, or brown spots that appear on the skin as a result of sun exposure over the years. Hydroquinone acts as a counteragent, lightening these spots by inhibiting the overproduction of melanin.
Acne Scars
Post-inflammatory hyperpigmentation, often left behind by acne breakouts, can be a lingering reminder of skin troubles. Hydroquinone, with its melanin-inhibiting properties, can significantly reduce the appearance of these dark spots, making them less noticeable over time.
Speed and Duration of Results
While patience is often required in skincare, hydroquinone is known for offering relatively quicker results compared to other skin lightening ingredients. Depending on the severity of the discoloration and the concentration used, noticeable lightening can be observed within 4-12 weeks of consistent use. It's worth noting, however, that results can vary from person to person. Continuous usage, as advised by a dermatologist, can lead to sustained improvements [4].
Combining Hydroquinone with Other Ingredients
Hydroquinone's effectiveness is sometimes amplified when combined with other skincare ingredients, enhancing its skin-lightening capabilities.
Benefits of Combining with Retinoids
Retinoids, derivatives of vitamin A, are often praised for their ability to speed up skin cell turnover. When used in conjunction with hydroquinone, retinoids can aid in exfoliating the skin, allowing the hydroquinone to penetrate deeper and work more efficiently. This combination often results in faster and more pronounced skin lightening effects.
Synergy with Vitamin C
Vitamin C is a potent antioxidant known for its brightening properties. When paired with hydroquinone, it can offer a dual approach to skin lightening. While hydroquinone inhibits melanin production, vitamin C works on the skin's surface, providing radiance and helping to fade discoloration. This combination can lead to a more luminous and even-toned complexion.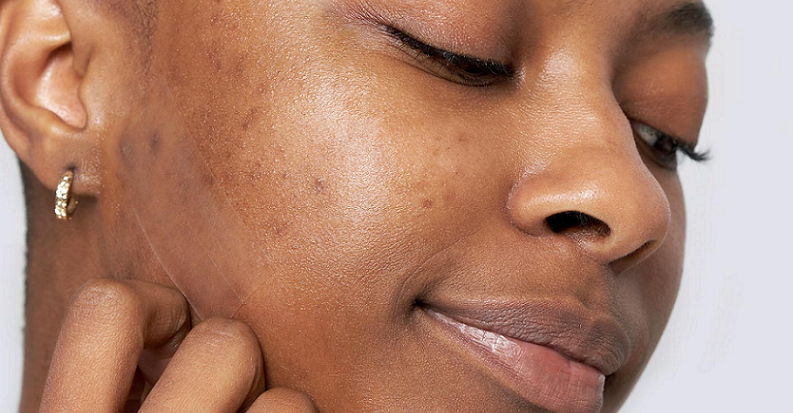 Alternatives to Hydroquinone for Skin Lightening
While hydroquinone's efficacy in skin lightening is well-established, it's not the only player in the game. For those wary of its potential side effects or simply seeking a different approach to skin brightening, a range of alternatives has emerged over the years. Each comes with its own set of benefits, mechanisms of action, and considerations.
Natural Ingredients
Nature has bestowed us with several ingredients boasting skin-lightening properties. For those leaning towards a more holistic or natural regimen, these ingredients can offer promising results without resorting to synthesized compounds [5].
Licorice Root Extract
Derived from the root of the licorice plant, this extract contains an active component called glabridin. This compound not only inhibits tyrosinase, much like hydroquinone, but also possesses anti-inflammatory properties, making it suitable for sensitive skin types. Products infused with licorice root extract can help lighten dark spots while soothing the skin.
Kojic Acid
Originating from fungi and used traditionally in Asian cuisines, kojic acid has found its way into the skincare world. It acts by chelating the copper ion of the tyrosinase enzyme, thereby inhibiting its action. Kojic acid can be found in various products, from serums to soaps, and is especially effective when combined with other brightening ingredients.
Over-the-Counter Options
The beauty aisles are brimming with products designed to address hyperpigmentation. While they might not always match hydroquinone's potency, consistent use can yield noticeable results.
Niacinamide
Also known as vitamin B3, niacinamide is a versatile skincare ingredient celebrated for its multiple benefits. It not only helps reduce the appearance of dark spots but also aids in minimizing enlarged pores, fine lines, and improving skin barrier function. Its anti-inflammatory properties make it a suitable choice for various skin types, including those prone to acne.
Vitamin C Serums
A favorite among skincare aficionados, vitamin C is lauded for its antioxidant and brightening properties. It can fade pigmentation, boost collagen production, and defend against free radical damage. Available in various concentrations, it's a staple for those aiming for a radiant complexion.
Prescription Alternatives
For those seeking potent solutions outside of hydroquinone but within the medical realm, certain prescription options exist.
Azelaic Acid: Originally used to treat acne, azelaic acid has demonstrated efficacy in lightening skin. It reduces melanin production by targeting abnormal and hyperactive melanocytes. Additionally, its anti-inflammatory properties can soothe redness and irritation.
References

[1] An effective hydroquinone alternative for topical skin lightening
[2] Skin Lightening and Hydroquinone
[3] Hydroquinone
[4] Hydroquinone skin cream, gel, emulsion, lotion, or solution
[5] Hydroquinone