Dive In: A Swimmer's Guide to Skincare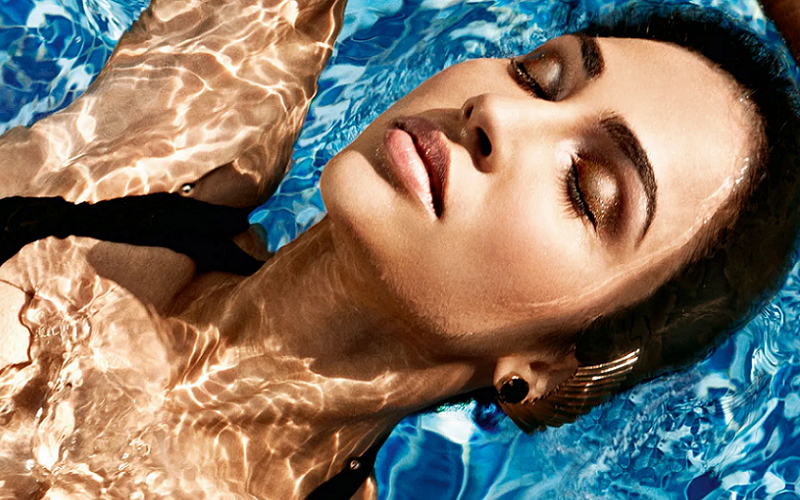 Whether you're a professional swimmer, a water sports enthusiast, or someone who simply loves to take a dip, you've probably noticed the toll that chlorine, salt water, and sun exposure can take on your skin. But fear not, because with the right skincare routine and products, you can protect your skin from damage and keep it looking its best.
Understanding the Impact of Swimming on Skin
Before we get into the specifics of a swimmer's skincare routine, it's crucial to understand how swimming affects your skin. Whether you're swimming in a chlorinated pool, the salty ocean, or under the sun, each environment presents unique challenges to your skin's health.
The Effects of Chlorine on Skin
Chlorine is a necessary evil in most swimming pools. It's used to kill harmful bacteria and keep the water safe for swimmers. However, it's not as friendly to your skin. Chlorine strips your skin of its natural oils, leading to dryness, itchiness, and sometimes even a rash. It can also disrupt your skin's natural pH balance, causing further dryness and potential irritation. Over time, repeated exposure to chlorine can lead to premature aging of the skin.
The Impact of Salt Water on Skin
If you're an ocean swimmer, you're not dealing with chlorine, but salt water presents its own challenges. Salt water can be dehydrating, which can lead to dry, flaky skin. It can also cause irritation and inflammation, especially if you have sensitive skin or existing skin conditions like eczema. However, it's not all bad news. Salt water is rich in minerals like magnesium, calcium, and potassium, which can be beneficial for the skin. The key is to not let the salt sit on your skin for too long and to moisturize thoroughly after your swim [1].
The Role of Sun Exposure in Skin Damage
Whether you're swimming in a pool or the ocean, if you're swimming outdoors, you're also dealing with sun exposure. The sun's ultraviolet (UV) rays can cause a host of skin problems, from sunburn to premature aging to skin cancer. Water can also reflect and intensify the sun's rays, increasing the risk of sunburn even on cloudy days. And while a tan might look good in the short term, prolonged sun exposure can lead to wrinkles, sun spots, and a leathery texture.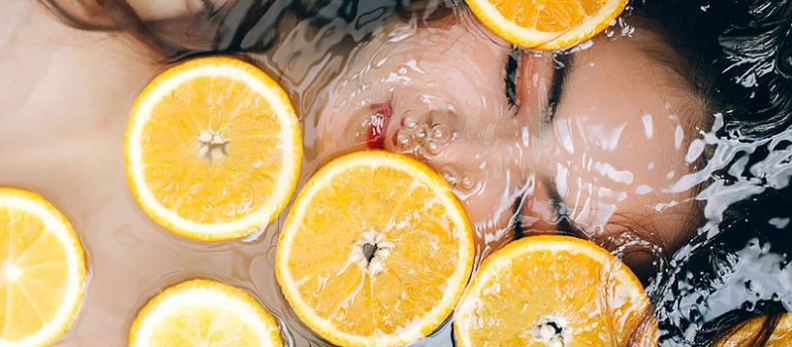 Essential Skincare Routine for Swimmers
Now that we've explored the effects of swimming on your skin, let's dive into the essential skincare routine for swimmers. This routine is divided into two parts: pre-swim skincare and post-swim skincare. Both are equally important and work together to protect your skin from the harsh effects of chlorine, salt water, and sun exposure.
Pre-Swim Skincare
Taking care of your skin before you jump into the water can make a significant difference in how your skin reacts to the swimming environment. Here are some steps you should incorporate into your pre-swim routine [2].
Importance of Hydration
Hydrating your skin before swimming can help prevent the drying effects of chlorine and salt water. Use a hydrating lotion or cream on your skin before you swim. Look for products with ingredients like hyaluronic acid, which can hold a significant amount of water to keep your skin hydrated.
Use of Sunscreen
Sunscreen is a must for outdoor swimmers. Apply a broad-spectrum sunscreen with an SPF of at least 30 to all exposed skin at least 15 minutes before you go outside. Don't forget often-missed spots like the tops of your ears, the back of your neck, and the backs of your hands. Remember to reapply every two hours, or immediately after swimming or sweating.
Application of Waterproof Barrier Creams
Waterproof barrier creams can help protect your skin from the drying effects of chlorine and salt water. These creams create a physical barrier on your skin that reduces direct contact with the water. Apply the barrier cream to your skin after your sunscreen.
Post-Swim Skincare
Your skincare routine shouldn't stop when you get out of the water. Here's what you need to do after your swim to keep your skin healthy and glowing.
Importance of Immediate Cleansing
Rinse off as soon as possible after swimming to remove chlorine or salt from your skin. Use a gentle, soap-free cleanser to avoid further drying out your skin [3].
Rehydration of the Skin
After cleansing, it's important to rehydrate your skin. Apply a hydrating lotion or cream while your skin is still damp to lock in moisture. If your skin is particularly dry, you might also want to use a hydrating serum before your moisturizer.
Use of Post-Swim Moisturizers
In addition to hydrating your skin, you should also use a moisturizer after swimming. Look for a moisturizer that's formulated for dry skin, as these products often contain ingredients like ceramides and hyaluronic acid that can help restore your skin's natural barrier.
Recommended Skincare Products for Swimmers
Having the right products in your skincare arsenal can make a significant difference in protecting your skin from the effects of swimming.
Best Sunscreens for Swimmers
When it comes to sun protection, not all sunscreens are created equal. For swimmers, a water-resistant, broad-spectrum sunscreen is a must. "EltaMD UV Sport Broad-Spectrum SPF 50" is a great option. It's water-resistant for up to 80 minutes and protects against both UVA and UVB rays. For those who prefer a mineral sunscreen, consider "Blue Lizard Australian Sunscreen, Sport Mineral SPF 30+". It's also water-resistant and offers broad-spectrum protection.
Top-Rated Cleansers for Chlorine and Salt Removal
A good cleanser is essential for removing chlorine or salt from your skin after swimming. "TRISWIM Chlorine Removal Swimmers Body Wash" is specifically designed to remove chlorine and its odor, as well as salt and other chemicals from the pool. For a more budget-friendly option, "CeraVe Hydrating Facial Cleanser" is a gentle, hydrating cleanser that's great for all skin types [4].
Effective Moisturizers for Swimmers
Moisturizing your skin after swimming is crucial to restore hydration and maintain your skin's natural barrier. "Vanicream Moisturizing Cream" is a great option for swimmers. It's free of common irritants like fragrance and dyes, and it's rich and hydrating. For a lighter option, "Neutrogena Hydro Boost Gel-Cream" is a gel-cream moisturizer with hyaluronic acid that's great for hydrating without feeling heavy or greasy.
Recommended Barrier Creams
Barrier creams can help protect your skin from the drying effects of chlorine and salt water. "Aquaphor Healing Ointment" is a popular choice. It's very thick and creates a strong barrier on the skin, and it's also great for treating any dry patches or irritation you might have. Another option is "Vaseline Original Petroleum Jelly," which is a classic choice that's very effective at protecting the skin.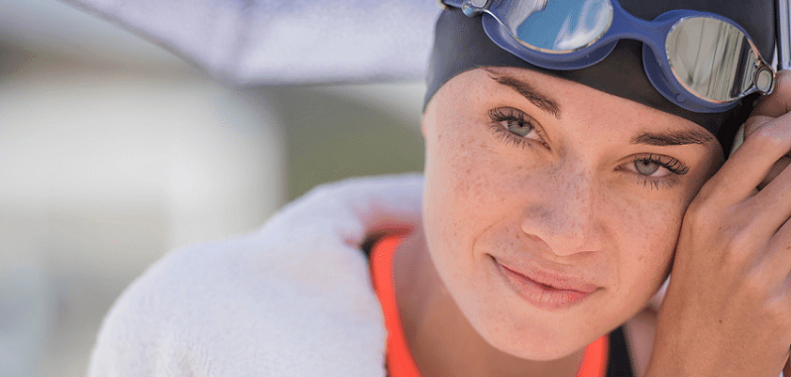 Tips for Maintaining Healthy Skin as a Swimmer
In addition to a dedicated skincare routine and the right products, there are other measures you can take to maintain healthy skin as a swimmer. These tips can help you further protect your skin from the effects of swimming and promote overall skin health.
Importance of Regular Exfoliation
Exfoliation is a key step in maintaining healthy skin. It helps remove dead skin cells that can make your skin look dull and can clog your pores. For swimmers, it can also help remove any residual chlorine or salt that might be clinging to your skin. Aim to exfoliate your skin 1-2 times per week. You can use a physical exfoliant like a scrub or a brush, or a chemical exfoliant like a product with alpha or beta hydroxy acids. Just be careful not to over-exfoliate, as this can lead to irritation and sensitivity [5].
The Role of a Balanced Diet and Hydration
What you put into your body is just as important as what you put on it when it comes to skin health. Eating a balanced diet rich in fruits, vegetables, lean proteins, and healthy fats can provide your skin with the nutrients it needs to stay healthy. Staying hydrated is also crucial. Drinking plenty of water can help keep your skin hydrated from the inside out. Aim for at least 8 glasses of water a day, and consider drinking more if you're swimming or exercising heavily.
Importance of Regular Skin Check-ups
Regular check-ups with a dermatologist are important for everyone, but they're especially crucial for swimmers who spend a lot of time in the sun. A dermatologist can check for signs of skin cancer and other skin conditions, and can provide personalized advice for your skin. Aim for a check-up at least once a year, or more often if recommended by your dermatologist.
Common Skin Problems in Swimmers and How to Address Them
Despite your best efforts, you might still encounter some skin problems as a swimmer. This is normal and can be managed with the right care and treatment.
Chlorine Rash and Its Treatment
Chlorine rash is a type of contact dermatitis that can occur after exposure to chlorine. Symptoms can include redness, itchiness, and small bumps or blisters. If you develop a chlorine rash, rinse your skin with fresh water as soon as possible. Over-the-counter hydrocortisone cream can help with the itching and inflammation. If the rash is severe or doesn't improve, see a dermatologist for further treatment.
Swimmer's Itch and Its Prevention
Swimmer's itch, also known as cercarial dermatitis, is a skin rash caused by an allergic reaction to certain microscopic parasites that infest some birds and mammals. These parasites can be present in both salt and fresh water. The rash can be itchy and uncomfortable, but it usually clears up on its own within a week. To prevent swimmer's itch, avoid swimming in areas where it's known to be a problem, or where there are signs warning of unsafe water. Showering immediately after swimming can also help.
Sunburn and Its Treatment
Sunburn is a common problem for outdoor swimmers. Symptoms can include redness, pain, swelling, and in severe cases, blisters. If you get a sunburn, get out of the sun as soon as possible. Cool compresses, aloe vera, and over-the-counter pain relievers can help with the symptoms. Stay hydrated and moisturize your skin to help it heal. If the sunburn is severe or accompanied by symptoms like fever, chills, or nausea, seek medical attention.
References

[1] What's the Best Skin Care for Swimmers?
[2] 5 Skin Care Tips: The Swimmer Version
[3] Skin Care For Swimmers
[4] How to Protect Your Skin While Swimming
[5] Skin Care Moisturizers for Swimmers