Humidity Havoc: Skincare Solutions for Tropical Climates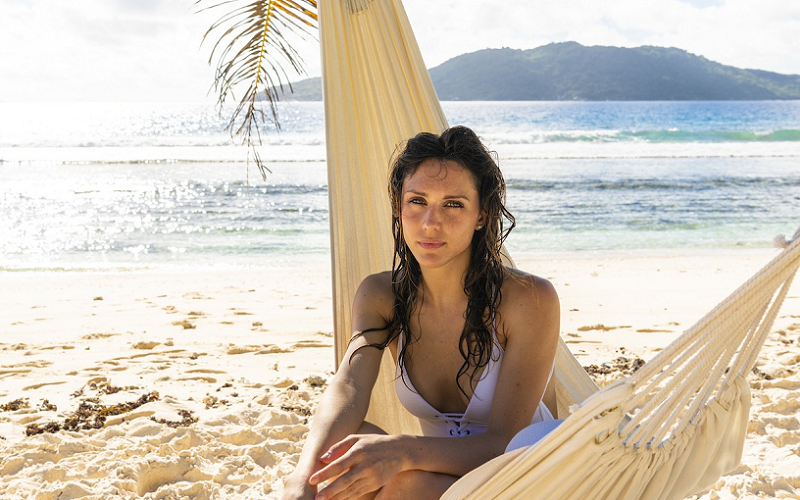 If you've ever been to the tropics or you're a resident, you know how the intense humidity can wreak havoc on your skin. From excessive sweating to unexpected breakouts, the moisture-laden air can be as challenging as it is invigorating. The dewy sheen you aim for can quickly turn into an oil slick, and the goal of keeping your skin fresh becomes a daily battle. But worry not! Understanding how humidity impacts your skin is the first step to creating a foolproof skincare routine.
Introduction to Humidity and Skincare
Before we proceed, it is essential to understand what humidity is. Humidity refers to the amount of water vapor present in the air. It plays a crucial role in determining the weather conditions and can affect your skin in various ways. In tropical regions, the humidity levels are generally high, which means that the air holds a significant amount of moisture.
The Relationship Between Humidity and Skincare
You might be wondering how humidity is linked to skincare. Well, our skin is the largest organ of our body, and it is in constant interaction with the environment. Humidity can affect the skin's ability to retain moisture, the production of oils, and even how products are absorbed. High humidity levels, as seen in tropical climates, can lead to increased oil production, sweat, and a higher likelihood of clogged pores. Conversely, when the air is dry, it can draw moisture from the skin, causing it to become dehydrated.
The Challenge of Maintaining Healthy Skin in Tropical Climates
Maintaining healthy skin in tropical climates can be particularly challenging due to the constant fluctuations in humidity levels. Moreover, the combination of heat and humidity can exacerbate existing skin issues or create new ones. For instance, excessive sweating can lead to breakouts, while high humidity can make the skin oily. The key to managing these challenges lies in understanding your skin and tailoring your skincare routine accordingly.
The Science Behind Skin and Humidity
Now that we've established what humidity is and how it's linked to skincare, let's delve into the science behind skin and humidity. The skin is a complex organ, and its interaction with the environment is multifaceted. To effectively take care of your skin in humid tropical climates, it is essential to understand the mechanisms at play.
How Humidity Affects the Skin's Barrier Function
The skin acts as a barrier between our body and the external environment. One of its crucial roles is to prevent the loss of moisture, which is vital for maintaining skin elasticity and preventing dryness. In high humidity, the skin's barrier can become compromised.
This is because the excess moisture in the air can cause the skin to swell slightly. This swelling can, in turn, affect the lipids that form the barrier, making it less effective at keeping irritants out and moisture in. Additionally, high humidity can increase perspiration and the production of sebum, which can lead to clogged pores and a host of other skin issues [1].
The Role of Sebum Production in Humid Conditions
Sebum is the oil produced by our skin's sebaceous glands, and it plays a critical role in keeping our skin moisturized and protected. However, in humid conditions, the production of sebum can go into overdrive. This is partly because the sweat from increased perspiration mixes with sebum, causing the skin to feel greasier than usual. The increased oil production can lead to clogged pores, which is a recipe for acne and breakouts. Managing sebum production effectively is key to maintaining clear skin in humid environments.
The Importance of Hydration for Skin Health in Tropical Climates
When discussing a humid climate, you might think that hydration is not as critical due to the high moisture content in the air. However, staying hydrated is just as essential in high humidity as it is in a dry climate. With increased sweating, your body loses fluids, and this can affect your skin. Moreover, air conditioning, which is common in hot and humid environments, can dry out the skin.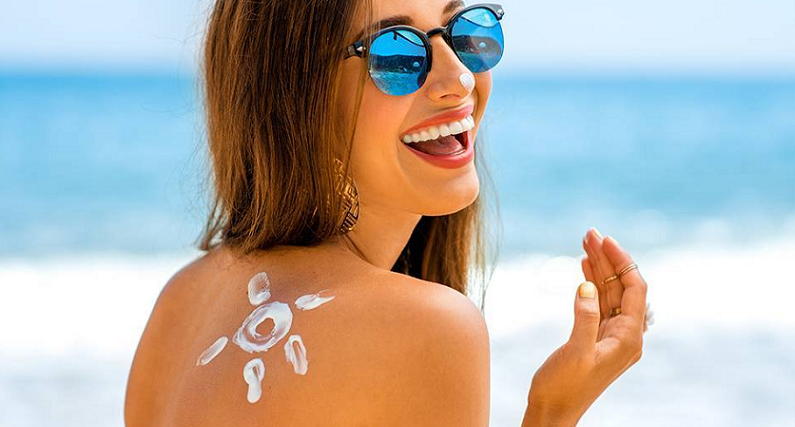 Common Skin Issues in Humid Tropical Climates
Armed with the science behind skin and humidity, it's time to address the various skin issues that are common in humid tropical climates. The combination of heat and moisture can create a breeding ground for bacteria, fungi, and other microorganisms, while also influencing sebum production and skin barrier function. As a result, people living in or visiting tropical areas often experience specific skin issues.
Acne and Breakouts
As one of the most common skin concerns in humid environments, acne and breakouts can be incredibly frustrating. The increased production of sebum, coupled with excess sweating, creates the perfect environment for the clogging of pores. When pores are clogged, bacteria can thrive, leading to inflammation and the formation of pimples. Besides, the high humidity can also cause your skincare products to feel heavier, which can contribute to the clogging of pores if not chosen wisely [2].
Excessive Sweating and Heat Rashes
Excessive sweating is a natural response to the hot and humid conditions of tropical climates. While sweating helps to cool the body, it can sometimes lead to skin irritation and the development of heat rashes. Heat rashes, also known as prickly heat, occur when sweat ducts become blocked, trapping sweat under the skin. This causes itchy, red bumps that can be quite uncomfortable.
Dehydration and Dryness
Though it might seem counterintuitive, skin dehydration and dryness can still occur in high humidity. This is especially true in cases where individuals spend a lot of time in air-conditioned environments, which can strip the skin of moisture. Furthermore, excessive sweating can also lead to a loss of fluids and leave the skin feeling dehydrated [3].
Sun Damage
Tropical climates are often synonymous with abundant sunshine. While a bit of sun is beneficial for vitamin D production, excessive exposure can lead to sun damage. The ultraviolet (UV) rays of the sun can cause premature aging, hyperpigmentation, and an increased risk of skin cancer.
Fungal Infections
Warm and humid conditions are the perfect breeding ground for fungi. Fungal infections are common in tropical climates, with the skin folds being particularly susceptible. These infections can cause a variety of symptoms including itching, redness, and peeling of the skin.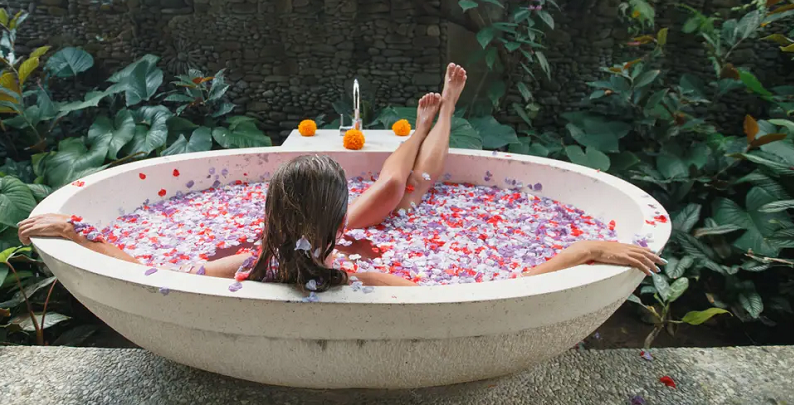 Essential Skincare Products for Tropical Climates
Now that you're aware of the common skin issues faced in humid tropical climates, it's time to arm yourself with the right skincare products. Choosing products that are specifically formulated to address the challenges posed by high humidity can make a world of difference in the health and appearance of your skin.
Lightweight Moisturizers
In a humid environment, traditional heavy creams can feel too dense and may lead to clogged pores. Instead, opt for lightweight, water-based moisturizers. Gel-based formulas are ideal as they provide the necessary hydration without leaving a greasy residue. Look for ingredients like hyaluronic acid and glycerin, which are humectants and help to draw moisture into the skin.
Oil-Control Products
With the increased production of sebum in humid conditions, oil-control products become invaluable. Look for mattifying moisturizers, oil-free formulations, or products containing niacinamide, which can help regulate oil production. Blotting papers are also handy for on-the-go oil control without disturbing your makeup.
Sunscreen
Never underestimate the importance of sun protection, especially in tropical climates. Choose a broad-spectrum sunscreen with an SPF of at least 30 to protect against both UVA and UVB rays. Opt for a lightweight, non-comedogenic formula that won't clog your pores. Reapply every two hours, especially if you are spending time outdoors or swimming.
Antioxidant Serums
Sun and environmental damage are amplified in tropical climates. Including an antioxidant serum in your routine can help combat these effects. Vitamin C is a popular choice as it not only neutralizes free radicals but also brightens the skin and can help with pigmentation issues [4].
Mild Cleansers
Cleansing is crucial to remove the excess oil and sweat that accumulates on the skin. However, harsh cleansers can strip the skin of its natural oils. Opt for a gentle, sulfate-free cleanser that effectively cleanses without disrupting the skin's natural barrier.
Anti-Fungal Creams and Powders
As fungal infections are common in tropical climates, it's wise to have an anti-fungal cream or powder on hand. These products can be used to treat infections or even as a preventive measure, especially in areas prone to moisture accumulation, like skin folds.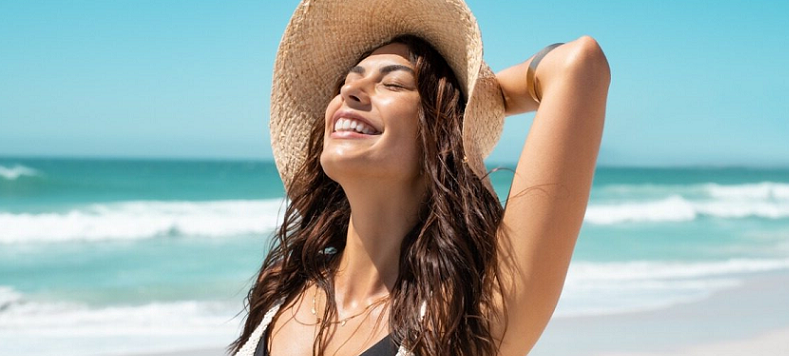 Customizing Your Skincare Routine
Now that you're equipped with the essential products for maintaining skin health in tropical climates, the next step is to customize your skincare routine. A one-size-fits-all approach doesn't work when it comes to skincare, especially in challenging environments. Tailoring your routine to address your specific skin concerns, and adapting to the changing conditions, is vital.
Identifying Your Skin Type
The first step in customizing your skincare routine is to identify your skin type. Whether you have oily, dry, combination, or sensitive skin, knowing your type will help you choose products that are best suited for you. For instance, if you have oily skin, you may want to focus on oil-control products, while dry skin might require extra hydration even in a humid environment [5].
Morning Routine for Tropical Climates
Cleansing: Start your day by using a mild cleanser to remove any excess oil and prep your skin.
Antioxidant Serum: Apply a vitamin C or other antioxidant serums to protect your skin from environmental damage.
Moisturize: Use a lightweight, water-based moisturizer to keep your skin hydrated.
Sunscreen: Finish with a broad-spectrum sunscreen. Choose a lightweight formula that is water-resistant, especially if you plan to be active or swim.
Evening Routine for Tropical Climates
Double Cleansing: Start with an oil-based cleanser to remove sunscreen and pollutants, followed by a mild foaming cleanser.
Treat: Apply any targeted treatments for specific concerns, such as retinoids for anti-aging or salicylic acid for acne.
Moisturize: Use a slightly richer moisturizer than in the morning to nourish the skin overnight. If you have oily skin, stick to a lightweight formula.
Spot Treatment: If necessary, apply an acne spot treatment or anti-fungal cream to address specific issues.
Adjusting Your Routine for Changes in Climate or Skin Concerns
It's important to recognize that your skin's needs may change with fluctuations in weather conditions or the emergence of specific skin concerns. Be prepared to make adjustments to your routine as needed. For example, if you notice your skin becoming excessively oily, you might want to switch to a mattifying moisturizer. Conversely, if your skin becomes dry, incorporating a hydrating serum could be beneficial.
Professional Consultation
Don't hesitate to consult a dermatologist if you have persistent skin issues or need personalized advice. A professional can provide insights and recommendations tailored to your skin type and concerns.
References

[1] The Skin Care Routine for Tropical Locations
[2] Skincare in the Tropics: The Battle Against Heat and Humidity
[3] Holiday in the Sun: The Ultimate Skin Care Packing Guide for Tropical Climates
[4] Four ways to care of your skin in humid weather
[5] 12 Summer Skin Problems You Can Prevent