Nature's Mysteries: Uncommon Natural Ingredients with Skincare Potential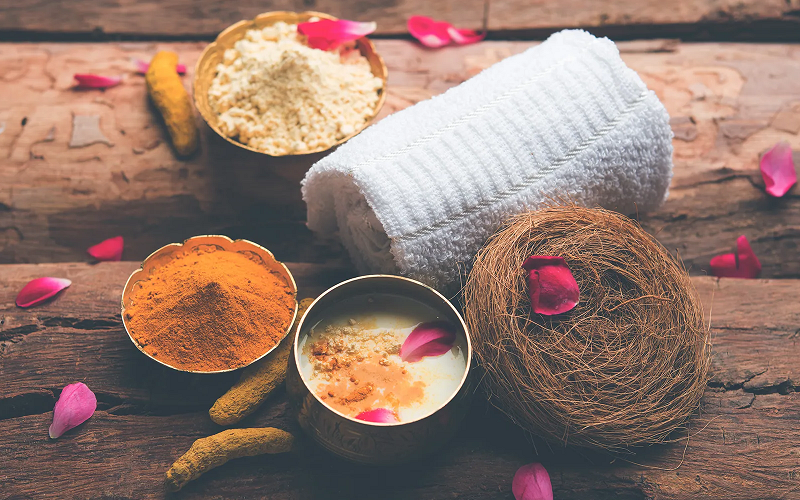 In the vast realm of skincare, Mother Nature has always been a trusted ally. From the earliest beauty rituals in ancient civilizations to today's eco-conscious beauty brands, natural ingredients have played a pivotal role in nourishing and healing our skin. While many of us are familiar with popular ingredients like aloe vera, chamomile, and lavender, there's a treasure trove of lesser-known gems hiding in nature's bounty, waiting to be discovered.
The Power of Mother Nature for Skincare
From the golden sands of Egypt to the pristine heights of the Himalayas, the quest for beauty and well-being has been an intrinsic part of human history. Every civilization has revered nature, turning to its bountiful resources for remedies, elixirs, and beauty potions.
Brief History of Natural Ingredients in Beauty Regimes
Ancient civilizations had a deep understanding of the environment and its resources. They ingeniously incorporated nature into their beauty and healing practices.
Egyptians
Known for their elaborate beauty rituals, ancient Egyptians utilized ingredients like honey, olive oil, and rose water. The legendary Cleopatra is said to have bathed in milk for a radiant complexion.
Greeks
With their emphasis on aesthetics, the Greeks used botanical oils, yogurts, and honey to maintain youthful skin. They also recognized the sun-protecting properties of olive oil and the healing effects of aloe vera.
Indians
The Indian subcontinent introduced the world to Ayurveda, a holistic approach to well-being. Turmeric, sandalwood, and various herbal concoctions became integral to skincare.
Chinese
Traditional Chinese medicine incorporated herbs, roots, and minerals. Green tea, ginseng, and rice water were staples in their skincare routines, focusing on maintaining a balanced yin and yang.
Evolution of Modern-Day Natural Skincare
As we moved into the industrial age, the beauty industry saw a significant shift. Chemical formulations began to overshadow natural ingredients due to their longer shelf life and cost-effectiveness. However, the dawn of the 21st century brought with it a rekindled interest in organic, sustainable, and clean beauty [1].
Awareness and Advocacy
A better-informed consumer base began questioning the safety of synthetic ingredients. This led to a resurgence of nature-based formulations, backed by science.
Ethical Consumerism
With increased knowledge about the environmental impact of production processes, consumers started gravitating towards sustainably sourced and ethically produced skincare products.
Personalization
Modern-day natural skincare isn't just about using any natural ingredient but is more focused on targeted and tailored solutions. For instance, while coconut oil might be touted as an excellent moisturizer, it might not suit acne-prone skin. Thus, understanding and choosing the right natural ingredient has become crucial.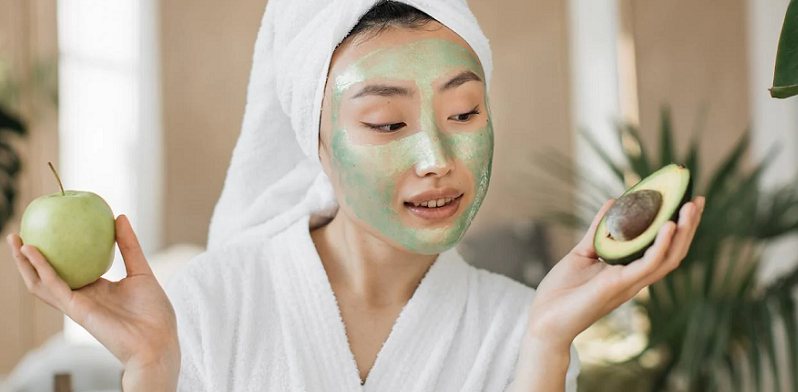 Criteria for Evaluating Natural Skincare Ingredients
As the beauty industry experiences a renewed interest in natural ingredients, it's essential to approach this trend with a discerning eye. Not all natural ingredients are created equal, and what works wonders for one person might not be suitable for another. Just because something is labeled 'natural' doesn't automatically qualify it as safe or effective.
Safety Profile
Safety should always be the paramount concern, regardless of whether an ingredient is natural or synthetic.
Potential Irritants
Some natural components can be potent and might cause skin irritations. For example, certain essential oils, when undiluted, can be too strong for direct skin application.
Allergens
Even natural ingredients can be allergenic. If you're prone to allergies, it's advisable to do a patch test before full-fledged application.
Purity and Processing
How an ingredient is sourced and processed can impact its safety. Contaminants or residues from pesticides can undermine the safety of an otherwise beneficial natural ingredient [2].
Efficacy in Skincare
It's not enough for an ingredient to be safe; it should deliver tangible results.
Proven Benefits
While anecdotal evidence can be persuasive, it's vital to look for ingredients with scientifically backed benefits. Clinical trials and research can offer insights into an ingredient's efficacy.
Concentration Matters
The effectiveness of an ingredient often depends on its concentration in a product. For example, while a hint of Vitamin C can be refreshing, a higher concentration is required to see significant skin brightening effects.
Synergy with Other Ingredients
Sometimes, the power of a natural ingredient is amplified when combined with others. The holistic combination can be more effective than the sum of its parts.
Sustainability and Ethical Sourcing
The beauty of natural skincare shouldn't come at the cost of our planet or ethical principles.
Environmental Impact
Overharvesting of popular ingredients can lead to environmental degradation. Sustainable farming and harvesting practices ensure that we don't deplete our planet's resources.
Fair Trade
Ethical sourcing ensures that the communities involved in procuring the natural ingredients are treated fairly, paid appropriately, and work in good conditions.
Cruelty-free Testing
Nature's gifts shouldn't come at the expense of our furry friends. Opting for ingredients and products that haven't been tested on animals aligns with a humane approach to beauty.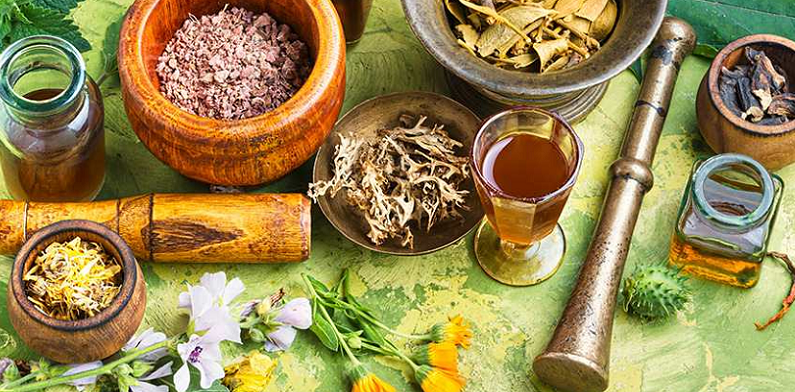 Spotlight on Uncommon Natural Skincare Ingredients
In the vast world of botanicals and natural resources, several ingredients stand out for their unique properties, yet remain relatively under the radar. While we may be acquainted with the rosehips and the jojobas of the skincare universe, many unsung heroes await our discovery.
Sea Buckthorn
Nestled amidst the cold terrains of Europe and Asia, Sea Buckthorn is a vibrant berry packed with nutrients.
Origins and Traditional Uses
Known in ancient texts as "liquid gold," Sea Buckthorn has been utilized in traditional Tibetan and Mongolian medicine for centuries. Its bright orange berries and leaves were used to treat various ailments, from digestive issues to skin problems.
Benefits for Skin
Rich in antioxidants, vitamins, and essential fatty acids, this berry can rejuvenate the skin. It aids in healing sunburns, cuts, and rashes while also providing hydration and promoting elasticity [3].
Recommended Applications
Look for facial oils and serums with Sea Buckthorn extract. A few drops mixed with your moisturizer can also provide a revitalizing boost.
Bakuchiol
Often dubbed as the "natural alternative to retinol," Bakuchiol is a plant extract gaining significant attention in the beauty world.
Origins and Traditional Uses
Extracted from the seeds and leaves of the Babchi plant, native to India, Bakuchiol has roots in Ayurvedic and Chinese medicine, where it was used for its healing properties.
Benefits for Skin
Just like retinol, Bakuchiol aids in diminishing fine lines, wrinkles, and uneven skin tone. The advantage? It does so without the typical irritation associated with retinol, making it suitable for sensitive skin.
Recommended Applications
Incorporate Bakuchiol-infused serums or creams into your nighttime routine for best results.
Tamanu Oil
A secret from the Polynesian islands, Tamanu oil is derived from the nuts of the Calophyllum inophyllum tree.
Origins and Traditional Uses
Polynesian communities revered Tamanu oil as a sacred gift from nature, employing it to heal wounds, bites, and various skin conditions.
Benefits for Skin
Renowned for its cicatrizing properties, Tamanu oil can promote the formation of new tissue, aiding in wound healing and the reduction of scars. Its anti-inflammatory nature also makes it excellent for acne-prone skin.
Recommended Applications
A few drops can be applied directly to scars or acne, or you can find moisturizers infused with Tamanu oil for overall skin enhancement.
Moringa Oil
Extracted from the seeds of the Moringa oleifera tree, this oil is a powerhouse of nutrients.
Origins and Traditional Uses
Known as the "drumstick tree" in India, Moringa has been a staple in traditional medicine for over 4,000 years. Every part of the tree, from its leaves to its roots, was used for its therapeutic properties [4].
Benefits for Skin
Brimming with vitamins A, C, and E, Moringa oil combats skin fatigue, combats aging signs, and hydrates the skin without making it greasy.
Recommended Applications
Ideal for facial massages, Moringa oil can also be found in cleansers and creams. Regular use can result in a brighter, more youthful complexion.
Black Cumin Seed Oil
Hailing from the Mediterranean region, this oil is a blend of therapeutic goodness.
Origins and Traditional Uses
Also known as "Nigella Sativa," Black Cumin Seed has been a part of the medicinal world for millennia. The ancient Egyptians, including Cleopatra, used it for beautiful, radiant skin.
Benefits for Skin
Its potent anti-inflammatory and antibacterial properties make it a weapon against acne breakouts, clogged pores, and various skin inflammations.
Recommended Applications
Perfect for spot treatments, this oil can also be mixed with your regular face cream or used as a part of face masks.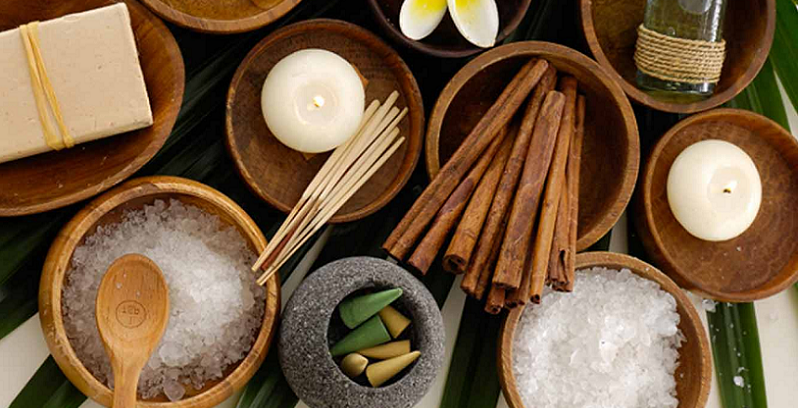 The Science Behind Natural Skincare Ingredients
Nature's offerings, while abundant and promising, gain substantial credibility when supported by scientific findings. The fusion of traditional wisdom with contemporary research not only helps in understanding these ingredients at a molecular level but also builds trust among consumers.
Sea Buckthorn
Behind the popularity of this vibrant berry lie several phytonutrients that render it potent.
Rich Fatty Acid Profile
Scientific studies have identified Sea Buckthorn as one of the only plant sources to contain all four omega fatty acids – omega-3, omega-6, omega-7, and omega-9. This makes it particularly nourishing for the skin's lipid barrier.
Vitamin E and Carotenoids
These antioxidants, prevalent in Sea Buckthorn, are known to combat free radicals and UV-induced damage, helping to prevent premature aging and sunburn [5].
Studies and Trials
Numerous studies, including those published in journals like Food Chemistry and The Journal of Ethnopharmacology, have highlighted Sea Buckthorn's anti-inflammatory and skin regenerative properties.
Bakuchiol
Bakuchiol's rise to fame in skincare is backed by its molecular magic.
Retinol-like Pathways
Research has indicated that Bakuchiol shares similar pathways with retinol in offering anti-aging benefits, but without the associated irritation. This makes it a game-changer, especially for sensitive skin.
Antioxidant Properties
Studies, such as those in the International Journal of Cosmetic Science, have emphasized its ability to reduce oxidative stress on the skin.
Collagen Production
Bakuchiol has been shown to stimulate collagen production, a crucial protein for maintaining skin's elasticity and youthfulness.
Tamanu Oil
Beyond folklore, Tamanu oil's efficacy is embedded in its unique bioactive compounds.
Calophyllolide and Inophyllum
These specific molecules present in Tamanu oil exhibit strong anti-inflammatory properties, explaining the oil's ability to soothe skin conditions and promote healing.
Cicatrization Capability
Studies, including those in the International Journal of Cosmetic Science, have showcased Tamanu oil's power in promoting new tissue formation, aiding scar reduction.
Antimicrobial Activity
Research has supported its broad-spectrum antimicrobial activity, making it potent against a range of skin pathogens.
Moringa Oil
This treasured oil, steeped in history, has its roots deep in science.
Vitamin C and E Concentration
Moringa oil is scientifically recognized for its high content of vitamins that combat skin fatigue and oxidative stress.
Oleic Acid
Making up almost 72% of its composition, this omega-9 fatty acid aids in deeper penetration and moisture retention, explaining the oil's hydrating prowess.
Antioxidant Compounds
Beyond vitamins, Moringa oil is rich in plant compounds called cytokinins that aid cell growth and delay damage and destruction of skin tissues.
Black Cumin Seed Oil
Centuries of medicinal use is now complemented by modern scientific validation.
Thymoquinone
This bioactive compound in Black Cumin Seed Oil is renowned for its antioxidant, anti-inflammatory, and anti-cancer properties, as evidenced by studies in journals like Oxidative Medicine and Cellular Longevity.
Linoleic Acid
Being a rich source, the oil aids in regulating the skin's natural oil production and reducing inflammation.
Antimicrobial Attributes
Research has consistently validated its broad antimicrobial properties, making it a formidable natural agent against bacteria and fungi.
References

[1] The Best Natural Skin Care Ingredients for Your Beauty Routine
[2] Natural products in cosmetics
[3] The best sustainable skin care to shop this Earth Day — and every day
[4] History of Natural Ingredients in Cosmetics
[5] What is the demand for natural ingredients for cosmetics on the European market?