Vitiligo Victory: Skincare Strategies for Patchy Skin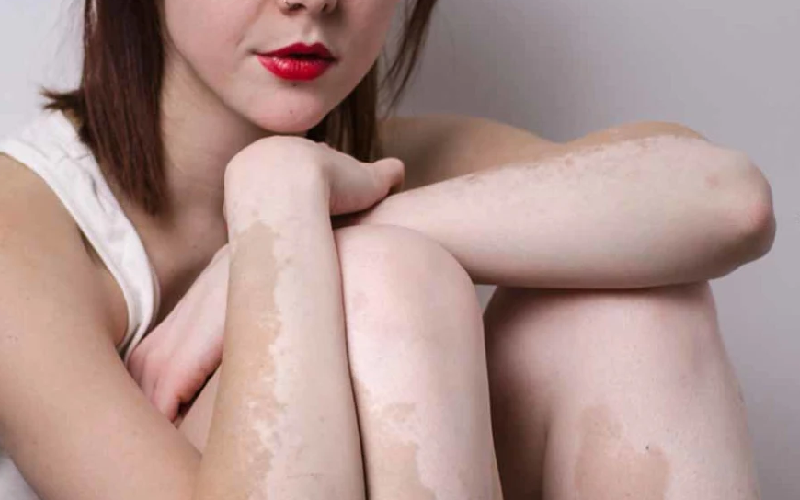 Vitiligo is more than just a skin condition; it's an experience that shapes lives. For those who are new to the term, vitiligo is a condition where patches of skin lose their pigment and become white. With over 1% of the world's population affected by it, vitiligo is not an uncommon sight. Yet, the lack of awareness and the presence of social stigmas can make life challenging for those with the condition. Here we empower and equip you with knowledge and strategies for managing and embracing vitiligo.
Introduction to Vitiligo Skincare
Vitiligo is a long-term skin disorder characterized by patches of the skin losing their pigment. The extent and rate of color loss are unpredictable, and the patches can be of varying sizes and can appear on any part of the body. This happens because the cells responsible for making skin pigment, called melanocytes, are destroyed.
Brief Explanation of the Impact of Vitiligo on Daily Life
Living with vitiligo can be different for each individual. For some, it might not extend beyond being a cosmetic issue, while for others, it can have a significant impact on daily life. The visibility of the patches, especially on exposed areas like the face and hands, can sometimes attract unwanted attention or comments. This can affect a person's self-esteem and cause social anxiety. Furthermore, areas affected by vitiligo can be more sensitive to sunlight, necessitating extra care to avoid sunburn.
Introduction to Skincare Strategies for Managing Vitiligo
Managing vitiligo involves a multi-pronged approach. From medical treatments that aim to stop the progression of the condition to skincare regimens that protect and camouflage the skin, there are several strategies that can be used. This blog post will serve as a comprehensive guide to the various skincare strategies that can help in managing the effects of vitiligo on the skin and improving overall skin health.
Importance of Skin Health and Self-Confidence
Before delving into the skincare strategies, it is essential to understand the importance of skin health and self-confidence. Skin is not only the body's largest organ but also the most visible one. Hence, when it's affected by conditions like vitiligo, it can have a profound effect on a person's mental and emotional well-being. Being equipped with the right tools and knowledge to manage vitiligo can contribute significantly to building self-confidence and achieving a positive outlook on life.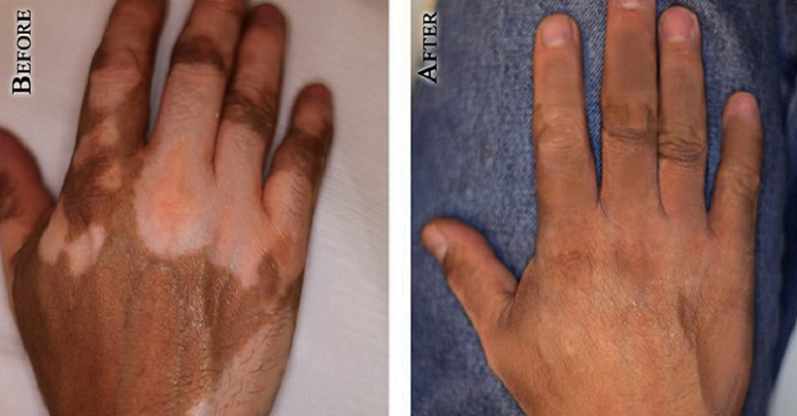 Understanding Vitiligo
Before embarking on the journey of managing vitiligo, it's crucial to understand what the condition entails. A clear understanding of vitiligo, its causes, types, and the common misconceptions surrounding it, can empower those affected to make informed decisions about their skincare and treatment.
What Causes Vitiligo?
Vitiligo is still somewhat of a mystery in the medical community, with research ongoing to fully understand its causes. However, there are several factors that are believed to contribute to the onset of vitiligo [1].
Autoimmune Factors
One of the leading theories is that vitiligo is an autoimmune disorder. This means that the body's immune system mistakenly attacks and destroys the melanocytes in the skin, which are responsible for producing pigment.
Genetic Factors
There's evidence to suggest that genetics play a role in vitiligo. Many individuals with vitiligo have a family history of the condition. While not everyone with a genetic predisposition will develop vitiligo, it increases the likelihood of occurrence.
Environmental Triggers
Environmental factors such as exposure to chemicals, stress, or sunburn can sometimes trigger vitiligo in people who are genetically predisposed to it. These triggers are believed to be varied, and what might affect one person may not have the same effect on another.
Types of Vitiligo
Understanding the type of vitiligo you have can be critical in managing it effectively. There are mainly two types of vitiligo [2].
Non-Segmental Vitiligo
Also known as generalized vitiligo, non-segmental vitiligo is the most common type. It usually appears on both sides of the body as symmetrical white patches. The patches can appear on any part of the body and can change in size and shape.
Segmental Vitiligo
Segmental vitiligo is less common and tends to affect only one part of the body, such as a leg, face, or arm. It often starts at a younger age and progresses for a few years before stabilizing.
Others
There are also less common variations, such as mucosal vitiligo (affecting mucous membranes) and universal vitiligo (where most of the body loses pigment).
Common Misconceptions About Vitiligo
Unfortunately, there is a lot of misinformation and misconception surrounding vitiligo. Some common myths include:
Contagiousness: Vitiligo is not contagious. It cannot be transmitted by touch or any other means from one person to another.
Result of Poor Hygiene: The condition has nothing to do with personal hygiene. It is not caused by dirt or lack of cleanliness.
Complete Curing: As of now, there is no known cure for vitiligo. While treatments can help in managing symptoms and in some cases repigmenting the skin, they do not cure the underlying condition.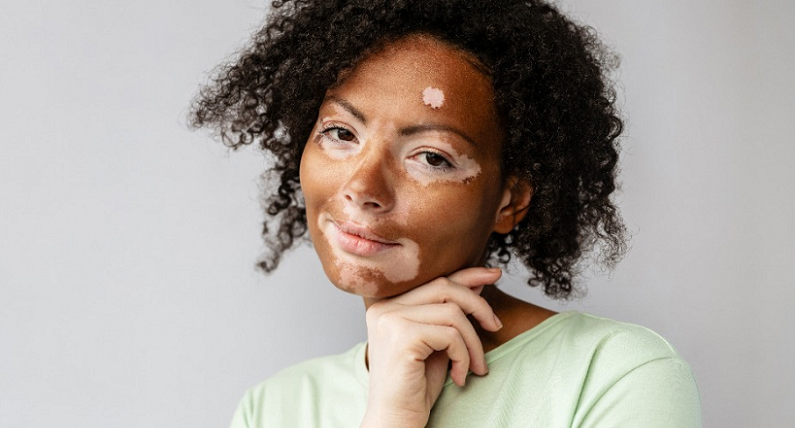 Psychological Impact of Vitiligo
While vitiligo is a physical condition, its psychological impact can be as significant, if not more, than the physical aspects. The changes in appearance brought about by vitiligo can affect an individual's perception of self, social interactions, and mental well-being.
Social Stigma and Misunderstandings
Despite the increasing awareness about various skin conditions, vitiligo still faces social stigma and misunderstandings. Many times, people with vitiligo might encounter stares, intrusive questions, or even avoidance from others who mistakenly believe that the condition is contagious. This kind of reaction can make social interactions stressful and may lead to withdrawal from social activities. It's important to realize that such reactions stem from ignorance and misinformation [3].
Mental Health and Coping
The appearance-altering nature of vitiligo can sometimes lead to issues like depression, anxiety, and lowered self-esteem. It's essential to acknowledge these feelings and realize that it's normal to feel this way. Finding coping mechanisms is crucial. Some methods include:
Acceptance and Education: Accepting the condition and educating oneself about vitiligo can provide a sense of control.
Communication: Speaking openly with friends and family about how vitiligo affects you can create an understanding environment.
Hobbies and Interests: Engaging in hobbies and interests can be therapeutic and can help in building confidence.
The Role of Support Systems
Having a support system is invaluable for individuals dealing with vitiligo. Here are a few ways support systems can be cultivated:
Family and Friends: Sometimes, the best support comes from home. Educating family and friends about vitiligo and expressing how they can help is essential.
Support Groups and Communities: Joining support groups or online communities can be very beneficial. It not only helps in sharing experiences but also in learning from others who are going through the same journey.
Professional Support: Sometimes, speaking to a psychologist or counselor can be necessary, especially if depression or anxiety becomes overwhelming.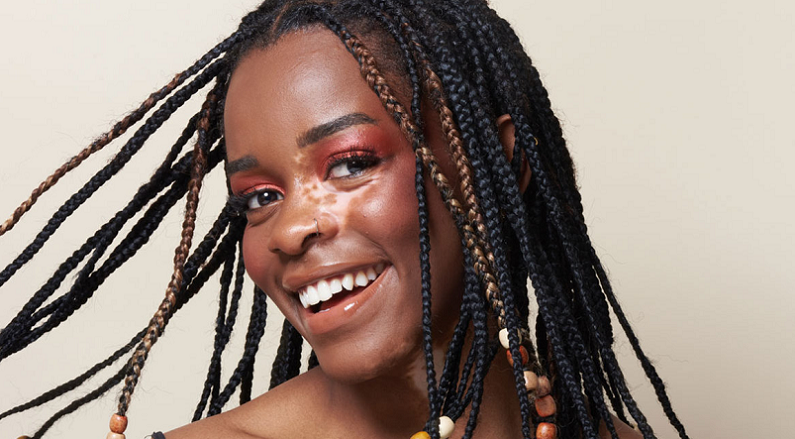 Vitiligo Medical Treatment Options
While vitiligo may not have a definitive cure, there are various medical treatment options available that can help in managing the symptoms and, in some cases, even stimulate repigmentation. These treatments can be particularly effective when started early.
Consultation with a Dermatologist
Before delving into the various treatments, it's crucial to understand the importance of consulting a dermatologist. A dermatologist specializes in skin conditions and can offer insights into the best treatments considering the type and extent of vitiligo, as well as the individual's health and lifestyle.
Topical Treatments
One of the common approaches in treating vitiligo is the use of topical treatments, which are applied directly to the skin [4].
Corticosteroids
Corticosteroid creams are often the first choice in treatment. They work by suppressing the immune response, which may help in preventing the immune system from attacking the melanocytes.
Calcineurin Inhibitors
Calcineurin inhibitors, such as tacrolimus and pimecrolimus, are creams that can be used as an alternative to corticosteroids. They are often used for vitiligo patches on the face and neck, as they have fewer side effects compared to corticosteroids.
Light Therapy
Light therapy involves exposing the skin to ultraviolet light under medical supervision [5].
Narrow-Band Ultraviolet B (NB-UVB)
NB-UVB therapy involves the exposure of skin to UVB light. This treatment can help in stimulating the melanocytes, possibly leading to repigmentation. It's often used in conjunction with other treatments for increased effectiveness.
Excimer Laser
Excimer laser therapy is a targeted form of UVB therapy that is used for smaller patches of vitiligo. The laser specifically targets the vitiligo patches without affecting the surrounding skin.
Oral Medications and Supplements
Oral medications can sometimes be used alongside light therapy for better results. Additionally, certain supplements, such as vitamins B12, D, and E, as well as minerals like copper and zinc, might be beneficial in managing vitiligo.
Surgical Options
For some individuals who don't respond to other treatments, surgical options might be considered.
Skin Grafting: This involves transferring small sections of healthy pigmented skin to the areas affected by vitiligo.
Melanocyte Transplant: In this procedure, melanocytes are taken from an area of healthy skin and then transplanted to the depigmented areas.
Potential Future Treatments and Research
As vitiligo research continues, new treatments and approaches are being developed. For instance, research on medications that target the immune system, and various laser and light therapies, is ongoing. Keeping abreast with the latest research can offer hope and new possibilities for treatment.
Vitiligo Natural Remedies and Skincare
In addition to medical treatments, many individuals with vitiligo seek natural remedies and skincare practices that can aid in managing the condition. While the efficacy of natural remedies can vary, some people find them to be beneficial in soothing the skin and improving its appearance [6].
Common Natural Remedies
Natural remedies are often derived from plants and other natural sources. Here are some commonly used natural remedies for managing vitiligo.
Ginkgo Biloba
Ginkgo biloba is a herb that is believed to have antioxidant properties. Some studies suggest that it might help in slowing the progression of vitiligo and inducing repigmentation.
Turmeric
Turmeric is known for its anti-inflammatory properties. Some individuals with vitiligo use turmeric paste on patches to improve the appearance of the skin.
Coconut Oil
Coconut oil is often lauded for its skin benefits. It may help in moisturizing the skin and reducing the visibility of vitiligo patches.
Ginger
Ginger is believed to improve blood circulation. Some people apply ginger juice to vitiligo patches in the hope that improved blood flow will stimulate melanocyte function.
Sun Protection
Sun protection is crucial for individuals with vitiligo, as the depigmented patches are more susceptible to sunburn.
Using Sunscreen
Using a broad-spectrum sunscreen with a high SPF is vital in protecting the skin from harmful UV rays.
Wearing Protective Clothing
Wearing long sleeves, pants, and a wide-brimmed hat can provide additional protection against the sun.
Maintaining Skin Moisture
Keeping the skin moisturized is essential in maintaining its health and appearance.
Using Moisturizers
Regularly applying moisturizers, especially after bathing, can help in keeping the skin soft and hydrated.
Avoiding Harsh Soaps
Choosing mild soaps and avoiding those with harsh chemicals can prevent the skin from drying out.
Dietary Considerations
Some individuals find that certain foods and supplements can impact vitiligo. This can vary from person to person.
Vitamins and Minerals
As mentioned earlier, certain vitamins and minerals such as B12, D, E, copper, and zinc might be beneficial.
Avoiding Certain Foods
Some people find that avoiding foods like gluten or dairy can have a positive effect on their vitiligo, though this is not universally applicable.
Stress Management
Since stress is believed to be a potential trigger for vitiligo, managing stress through relaxation techniques, exercise, and hobbies can be beneficial.
References

[1] Vitiligo: Diagnosis and Treatment
[2] Vitiligo
[3] Vitiligo
[4] Vitiligo: Treatments
[5] Vitiligo: Overview
[6] Vitiligo: Fact Sheet