Travel Destinations Specifically For Art Lovers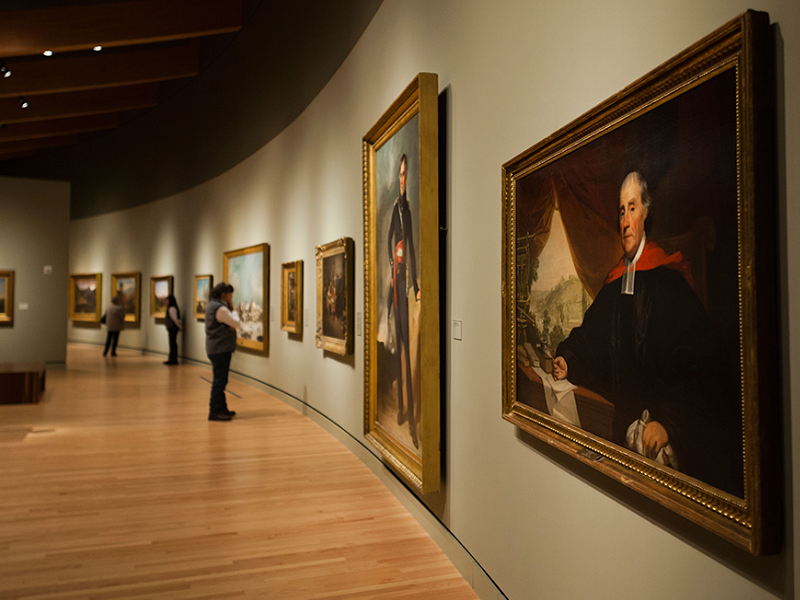 Travel is inspiring. It feeds your soul and breathes new energy into your life. It sparks creativity and broadens your horizons. Especially when you take in a little art during your vacation. Visiting a museum or gallery can be a great way to get a feel for a city's culture and history. And we just happen to travel to some of the best travel destinations for art lovers!
Paris, France
Art in Paris. Where does one even begin? Travel expert Jean Newman Glock recommends visiting the Musée Carnavalet, which showcases the fascinating history of Paris. The museum is found in the city's Jewish Quarter, in the 4th arrondissement. In this neighborhood, you have several museums to choose among. In addition to the Musée Carnavalet, you'll find the Musée Picasso (dedicated to, you guessed it, the work of Pablo Picasso) and the Maison Européenne de la Photographie (dedicated to contemporary photographic art.)
Then, of course, there's the Louvre. We recommend beginning there if it's your first time in Paris. Another of Paris's famous art museums is the Musée d'Orsay. Housed in a beautiful former railway station in the city's 7th arrondissement, the Musée d'Orsay features France's national collection of art from the impressionist, postimpressionist, and art nouveau periods. Visitors will see works by Monet, Manet, Renoir, Cézanne, Van Gogh, and more.
Melbourne, Australia
Known as "Australia's Cultural Capital", Melbourne is by far Australia's artsiest city. Begin by exploring by foot or tram to take in the city's incredible public art. Many walls, like the ones on Union Lane, are decorated with vibrant street art, and impressive sculptures can be found across the city.
If you have time for only one museum, call on the Ian Potter Centre: NGV, one of the National Gallery of Victoria's two sites. The National Gallery of Victoria is Australia's oldest, largest, and most visited art museum. The Ian Potter Centre showcases Australian art and has an impressive collection of paintings, photography, sculpture, fashion, and more. Its Aboriginal art exhibition is particularly stunning, making the Ian Potter Centre one of Melbourne's top attractions.
One of Melbourne's newer museums is the Monash University Museum of Art, or MUMA. This museum was opened in 2010 and features both international and Australian contemporary art.
At Melbourne University, you'll find the Ian Potter Museum of Art. This museum's collection of Australian art spans from antiquities to contemporary. The mix of classic architecture and modern sculpture makes walking around the campus a delight – grab a Sculpture on Campus map while you're at the museum.
Bilbao, Spain
This Basque city is most famous for one thing: the Frank Gehry–designed Guggenheim Museum Bilbao, which opened in 1997. The museum revitalized the city and is its main draw for tourists.
The shimmering, swirling titanium structure is iconic. The building's exterior is almost more exciting than its contents. Art is all around, beginning with Daniel Buren's Arcos Rojos sculpture arching over the La Salve Bridge.
There is Jeff Koons' Puppy, a 12-meter-tall Highland Terrier made up of thousands of begonias. Koons is also responsible for Tulips, a shining, multicolored, oversized bouquet. In stark contrast to a floral puppy is Louise Bourgeois' Maman, a 9-meter-tall skeletal spider sculpture of bronze, marble, and stainless steel.
In the central atrium, you'll find a simple pool of water and Fuyiko Nakaya's unique Fog Sculpture – Nakaya is the first artist to work with fog as a medium. And this is just outside the museum's walls. The Guggenheim's interior is vast, and home to an assortment of incredible permanent and temporary exhibitions.
Florence, Italy
Florence just might be the best city in the world for art lovers. Art is everywhere in the city, from public piazzas to hallowed galleries. Don't miss these spots when you visit.
Galleria dell'Accademia
Until 1873 the renowned David by Michelangelo resided outdoors in the Palazzo della Signoria. It was moved to the Galleria dell'Accademia and later replaced with a smaller replica – however, we recommend paying a visit to the real deal.
David is the main draw at the Accademia, but you'll find other sculptures by Michelangelo and a collection of Renaissance paintings there as well.
Uffizi Gallery
The Uffizi is a top art museum, boasting the world's greatest collection of Italian Renaissance art. It's found adjacent to the faux-David and Palazzo della Signoria, near the Arno River.
Loggia dei Lanzi
This open-air museum near the Uffizi was built in the 14th century and showcases antique and Renaissance sculptures. The best part about this museum? It's free and needs no reservations!
Arhus, Denmark
Denmark's second-largest city is also a vibrant cultural hub. In fact, the city was named the European Capital of Culture for 2017. Roam the city's charming cobblestone streets and you'll see plenty of small art galleries worth browsing.
The ARoS Arhus Art Museum is one of the largest art museums in Northern Europe. Established in 1859, it reopened in a modern 10-story building in 2004. Visit to enjoy the museum's large art collection and special exhibitions of Danish artists. You can't miss the museum's iconic rainbow panorama on the roof and don't skip the basement, where The 9 Spaces gallery evokes Dante's The Divine Comedy.
If you consider food to be a form of art (we certainly do), you'll love Århus. The city is home to three Michelin-starred restaurants: Restaurant SUBSTANS, Restaurant Frederikshøj, and Restaurant Gastromé.
St. Petersburg, Russia
St. Petersburg should be on the travel bucket list of any art lover. In fact, the city is home to so much incredible art that one can visit again and again, always finding something new to discover.
St. Petersburg's State Hermitage Museum is one of the oldest and largest museums in the world. The museum is housed the stunning Winter Palace and five additional historic buildings along the Palace Embankment. Only a fraction of its three million items are permanently on display. There are 360 rooms to explore, so it's best to plan ahead and prioritize before your visit.
Perhaps the second-most famous museum in the city is the Russian Museum, housed in the gorgeous Mikhailovsky Palace. This is where you'll find the largest collection of Russian fine art.
For something a little different, consider visiting the Fabergé Museum in the heart of St. Petersburg. The museum's collection of over 4,000 works includes paintings, porcelain, gold and silver, but the real draw is its fifteen Fabergé eggs. Nine of these are Imperial Easter eggs, made for the last two Romanov Tsars.
Then, of course, there are the many incredible palaces and cathedrals of St. Petersburg. We told you there's always something new to discover!
In another post we'll cover some of the best UK cities for art enthusiasts, including Southampton and Portsmouth. You won't want to miss that!