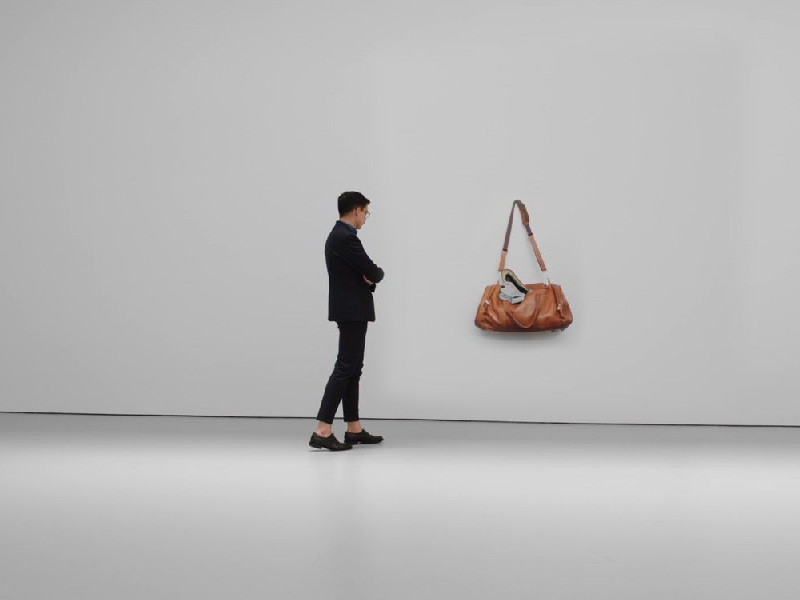 As a thought experiment, imagine what a society without art would be like? How would buildings look? Could any kind of visual communication exist at all? It's a provocative question that quickly necessitates defining the boundaries of what does and does not constitute art. This mirrors the complexity of engaging in the ongoing definition of art.
Art is studied because "it is among the highest expressions of culture, embodying its ideals and aspirations, challenging its assumptions and beliefs, and creating new visions and possibilities for it to pursue" (Sayre, XVI). When we discuss contemporary art, we are typically referring to the practice of fine art, but prior to the Renaissance, art was defined within the realm of functional crafts, such as goldsmithing. The idea of autonomous art or art for art's sake developed later, over many eras.
Defining Art from Modernity to Globalization
During this period, art changed beyond recognition. The various academies still held sway in Europe. It is true that the hierarchy of the genres was breaking down and the classical ideal was becoming less convincing.
What counted as art in much of the nineteenth century remained pretty stable. Whether in sculpture, painting, drawing or printmaking, artworks represented recognizable subjects in a credible human-centered space. To be sure, subjects became less high-flown, compositional effects often deliberately jarring and surface handling more explicit. There were plenty of academicians and commentators who believed these changes amounted to the end of civilization, but from today's perspective they seem like small shifts of emphasis.
In contrast, art in the first part of the twentieth century underwent a rapid gear change. Art historians agree that during this time artists began to radically revise picture making and sculpture. With the invention of photography and it being employed as the dominant conveyor of realism, painting undergoes a period of experimentation. Painters flattened out pictorial space, broke with conventional viewpoints and discarded local color. ('Local color' is the term used for the color things appear in the world. From the early twentieth century, painters began to experiment with non-local color.)
Sculptors began to leave the surface of their works in a rough, seemingly unfinished state; they increasingly created partial figures and abandoned plinths or, alternatively, inflated the scale of their bases. Architects abandoned revivalist styles and rich ornamentation. To take one often cited example from painting, while the art of Paul Cézanne (1839–1906) is based on a recognizable motif, say a landscape, when looking at these paintings we get the distinct impression that the overall organization of the colors and structural elements matters as much or more than the scene depicted. To retain fidelity to his sense impressions, Cézanne is compelled to find a new order and coherence internal to the canvas. Frequently this turns into incoherence as he tries to manage the tension between putting marks on a flat surface and his external observation of space.
At khanacademy.org they point out that in fifteen years some artists would take this problem – the recognition that making art involved attention to its own formal conditions that are not reducible to representing external things – through Cubism to a fully abstract art. Conventionally, this story is told as a heroic progression of 'movements' and 'styles', each giving way to the next in the sequence: Post-Impressionism, Fauvism, Cubism, Futurism, Dada, Constructivism, Surrealism. Each changing of the guard is perceived as an advance and almost a necessary next step on the road to some preset goal. This rapid turnover of small groups and personal idioms can seem bewildering and, in fact, this is a minimal version of this story.
Whether they sought new expressive resources, novel ways of conveying experience or innovative techniques for representing the modern world, modern artists turned their backs on the tried and tested forms of mimetic resemblance. But what counted as art changed too. Bits of the everyday world began to be incorporated into artworks – as collage or montage in two-dimensional art forms; in construction and assemblage in three-dimensional ones. The inclusion of found materials played a fundamental role in modern art.
The use of modern materials and technologies – steel, concrete, photography – did something similar. Some artists abandoned easel painting or sculpture to make direct interventions in the world through the production of usable things, whether chairs or illustrated news magazines. Not all artists elected to work with these new techniques and materials, and many carried on in the traditional ways or attempted to adapt them to new circumstances.
Purposes of Art
Art has had a great number of different functions throughout its history, making its purpose difficult to abstract or quantify to any single concept. This does not imply that the purpose of art is "vague" but that it has had many unique, different reasons for being created. Some of the functions of art are provided in the outline below. The different purposes of art may be grouped according to those that are non-motivated and those that are motivated (Lévi-Strauss).
The non-motivated purposes of art are those that are integral to being human, transcend the individual, or do not fulfill a specific external purpose, states pbs.org. In this sense, art, as creativity, is something humans must do by their very nature (i.e., no other species creates art), and is therefore beyond utility.
Motivated purposes of art refer to intentional, conscious actions on the part of the artists or creator. These may be to bring about political change, to comment on an aspect of society, to convey a specific emotion or mood, to address personal psychology, to illustrate another discipline, to (with commercial arts) to sell a product, or simply as a form of communication.
Art, Aesthetics, and Beauty
Beauty is something we perceive and respond to. It may be a response of awe and amazement, wonder and joy, or something else. It might resemble a "peak experience" or an epiphany. It might happen while watching a sunset or taking in the view from a mountaintop—the list goes on. Here we are referring to a kind of experience, an aesthetic response that is a response to the thing's representational qualities, whether it is man-made or natural (Silverman). The subfield of philosophy called aesthetics is devoted to the study and theory of this experience of the beautiful; in the field of psychology, aesthetics is studied in relation to the physiology and psychology of perception.
Aesthetic analysis is a careful investigation of the qualities which belong to objects and events that evoke an aesthetic response. The aesthetic response is the thoughts and feelings initiated because of the character of these qualities and the particular ways they are organized and experienced perceptually (Silverman).
The aesthetic experience that we get from the world at large is different than the art-based aesthetic experience. It is important to recognize that we are not saying that the natural wonder experience is bad or lesser than the art world experience; we are saying it is different. What is different is the constructed nature of the art experience. The art experience is a type of aesthetic experience that also includes aspects, content, and context of our humanness. When something is made by a human– we know that there is some level of commonality and/or communal experience.