Dating Ideas For New Year's Eve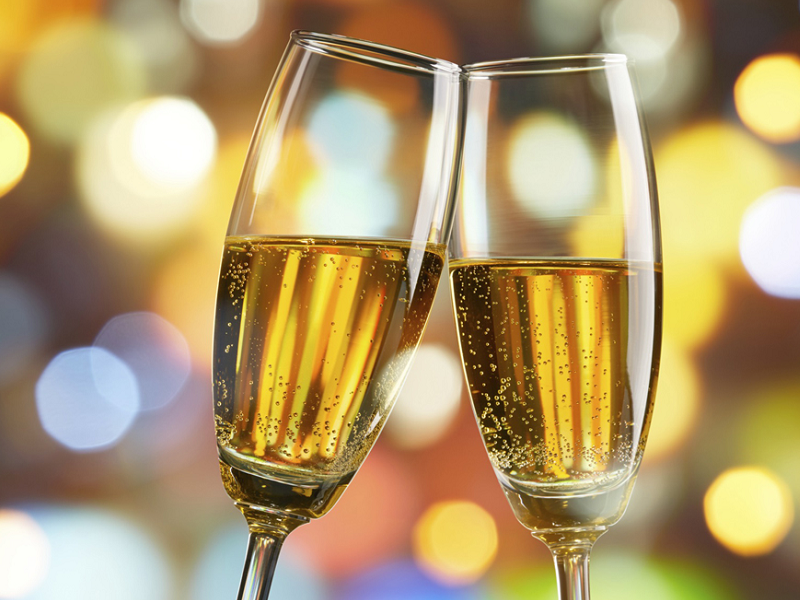 New Years is a time of hope. A day filled with the promise of new opportunities and experiences, of plans and dreams and goals. It is also a time best spent with the one you love, enjoying eachother's company as you ring in the New Year together with thoughts of the two of you and times to come. But with all the hype surrounding New Year's Eve and the plans to be made, it can be tricky figuring out exactly what to do when you just want to spend a romantic evening together. We've put together a list of some great ideas for celebrating New Year's Eve as a couple that will help take the stress of planning out of the equation and give you some amazing new memories to start off the new year right!
Whether you want the intimacy of a night with just the two of you or want to get out and celebrate together with the crowds, we've got some great ideas that will have you enjoying yourself well after the clock strikes midnight.
Ice Skate Your Way In To The New Year
Though it's a common pastime in colder destinations during the winter, going ice skating is an exceptionally romantic activity on a special evening like New Year's Eve.
Many cities with outdoor skating rinks are open on New Year's and some even have music and other entertainment leading up to the countdown. What better way to spend time with the one you love as you start a new year than holding hands and chatting as you glide around the ice, under the lights and the night sky?
Grab a meal before, some hot chocolate in-between and, of course, warm up under the sheets after!
Cook Together And Have Movie Marathon
If you're looking for something more laid-back and relaxing, one of the best ideas for celebrating New Year's Eve is taking time together to create a romantic date night at home. Cook together and make a special meal for two. Put away the phones, work together to make the meal, set the table and the atmosphere and dig in.
After dinner, cozy up on the couch and spend the time until midnight watching movies (favorites and new ones), talking and enjoying your time together. It's a great way to work together to create something special and make the evening one of romance. It's also a great time to talk about your hopes for the new year, the future and your goals as individuals and as a couple.
Enjoy A Unique Airbnb Experience
Imagine it: a romantic evening in a luxury treehouse, curling up in front of the warmth of the fireplace and enjoying each other and the calm and quiet of the surrounding nature in South Carolina. That's an idea from Woman's Day.
Or how about staying on a 70 foot luxury yacht in Vancouver, walking to the seafront restaurants for dinner before returning and spending the evening on the water. You may also want to try the night in a '71 VW Bus in Toronto for an extra cozy, extremely intimate and totally fun evening as you turn up the radio and join in on the countdown to midnight.
Whether you go for something crazy and unique or something more sedate, whether you stay local or venture further away, renting an Airbnb for New Year's Eve is a great way to spice things up, make the evening romantic and have time for just the two of you.
Camp Out Under The Stars
If you're not from colder climes, an outdoor skating rink may not be an option. Instead, spend New Year's Eve under the stars by camping. Whether it's in your backyard or a campsite of your choice, this is a great way to enjoy each other's company and put a spark into the evening's festivities.
If you do decide to camp, Cosmopolitan notes that you should make sure to keep the focus on the two of you and all the potential the new year brings. This means detaching from the rest of the world, putting technology away and finding ways to make it quality time spent together: listen to a radio and chat, play cards or a board game, roast marshmallows and cook other food if a campfire is possible but most importantly, just be together in the moment.
If a camp out is exactly what you want to do together but the weather is just not right, consider popping up a tent indoors, roasting marshmallows in the oven and making it a whole different kind of experience. You can even have fun building a fort together instead of a tent and don't forget: pillow fights are always allowed… you never know what romantic activities may result!
Dance The Night Away
One of the the most popular ways to celebrate New Year's Eve is at a party, either at a friend's house or at a venue such as a club. Perhaps this doesn't sound romantic. After all, we're talking about spending the evening surrounded by others, with loud music pumping and more movement than conversation.
But finding a local restaurant or club that offers a New Year's Eve dinner and dance can turn a party from a social event, to an intimate date night. Don't go with friends. Don't find a group to purchase tickets with. Grab two tickets, or make a reservation for two, and head out for a special night spent making eye contact across the dinner table and in each other's arms on the dance floor. You'll have all the fun of a social event but with the romance of an evening alone.