Entertainment Doesn't Have To Be Expensive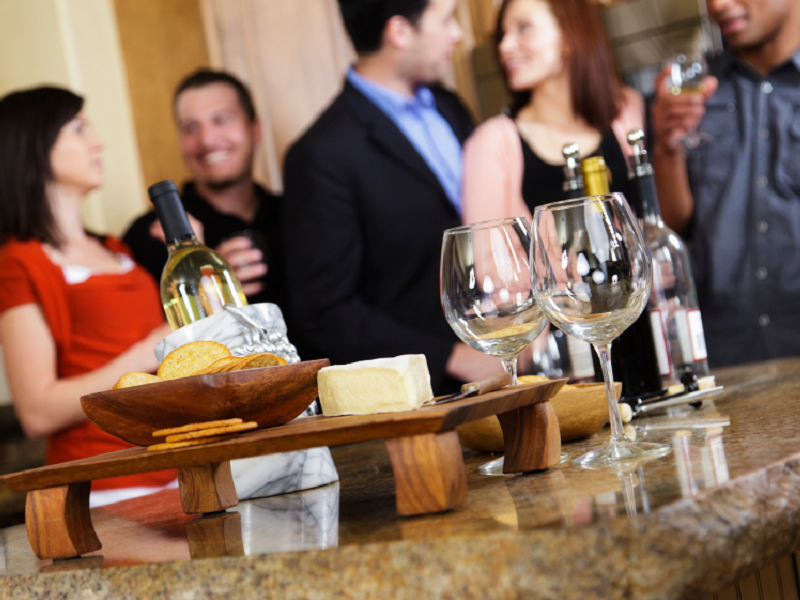 Having fun doesn't mean you have to blow your budget. And saving money doesn't mean you have to stay home watching Law & Order reruns, either. Here are some great ways to get more out of your entertainment dollar.
Get Out More
There is plenty of free and cheap entertainment to be had at the hands of Mother Nature. Go hiking, picnicking, bird watching, fishing, kayaking or camping. State and national parks are inexpensive and set the stage beautifully. And when you want to get active, forget that $40-a-month gym membership. Instead, buy a good pair of running shoes, or dust off your bike. Or check out the prices at your community rec center.
Team Up For Babysitting
As any parent knows, a good chunk of any entertainment budget can be eaten up just by paying the babysitter. Solution: Join forces with a relative, neighbor or friend and trade off watching each other's kids. For example, you watch their kids one Saturday evening and they watch yours the following weekend. If you spend $10 to $20 a week on a babysitter, you could save $520 to $1,040 per year with your co-op.
Get In Touch With Your Community
Pursuing a new hobby or interest will keep you entertained for months – or even years – to come. But joining a team or taking a class through a private business can be pricey. Instead, take an art class, learn a foreign language or join a sports league through your community recreation department or local community college. You could save hundreds of dollars.
Head Back To Campus
College campuses are a trove of quality entertainment options, from student musical performances, film festivals, art exhibits, theater productions, dance recitals, sporting events and more. The best part: Many are free or incredibly inexpensive to attend.
Host An Informal Get-Together
Entertaining the entire family can cost a pretty penny once you factor in food, tickets and transportation. Why not bring the party to your house instead? Invite the families of your kids' friends over to your home for a potluck dinner, game night, dessert night or outdoor movie night. They'll probably appreciate the money they'll save too!
Use The Secret Handshake
As with many things in life, getting a deal on entertainment can come down to who you know. You could score discount tickets to amusement parks, sports arenas and other events through clubs and associations you belong to, such as AAA, AARP, a credit union, an alumni or professional association, or even your job. Flash your membership card and save money. And if you're a student, always ask about student discounts with your ID.
Time Your Visit
Many theaters, museums, galleries, zoos and parks offer special discounts, such as standing room only or pay-what-you-can nights. Some even offer free admission on certain days of the month. If you don't plan on spending a lot of time at big attractions, such as amusement or water parks, you might snag a twilight discount – usually 30% to 50% off – for showing up a few hours before closing.
Wait To The Last Minute
When it gets down to a couple hours before a performance, the theater may start selling "rush" tickets at a fraction of the price. It would rather sell the seats at a bargain than let them go empty. Consolidated discount-ticket booths are popping up in cities nationwide. Or call your favorite hometown theater to see if it offers price cuts directly to the public right before showtime.
Hit The Stacks
The public library has a lot of free and dirt-cheap entertainment for the taking. Many libraries let you check out recent movies and TV episodes on DVD for free, or for a minimal fee of a buck or two. You can also check out exercise videos and CDs galore. And while you're there, check out a book for some good old-fashioned entertainment.
Find Frugal Flicks
Spending $5 for a movie at the corner video store can add up quickly. And mail-order subscription services can be costly, too, unless you watch a lot of movies every month to make the expense worth it. Instead, scope out DVD kiosks in your neighborhood, such as Redbox or DVDPlay. They carry new releases for about $1. If you're a once-a-week renter, you could shave your movie costs from $20 a month to a mere $4.