Best Travel Locations for Singles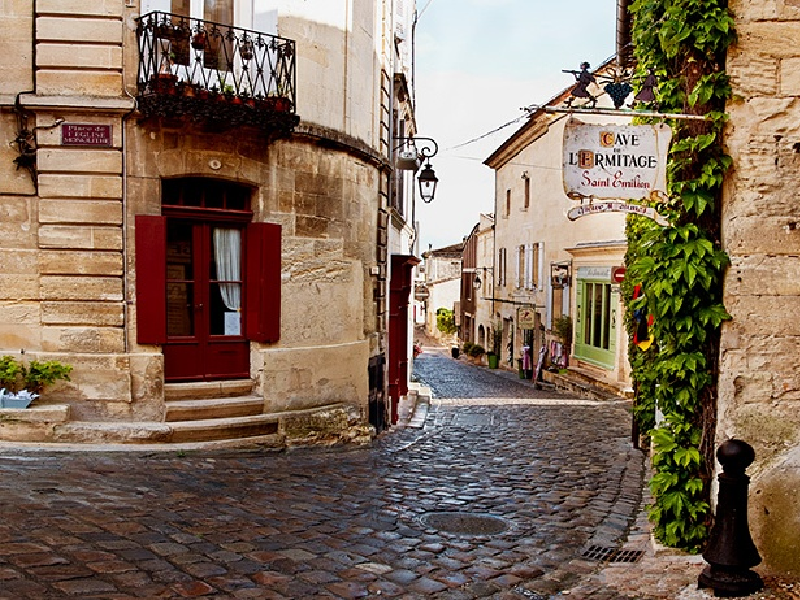 We won't pretend to know what happened between you two. There might have been a fight about whether or not organic avocados are a liberal myth, or if it's blasphemy to keep your sheets tucked under the mattress while you sleep with two sweaty people underneath?! You're such an egocentric — geez, get your stream of consciousness out of this introduction, reader; we're trying to make our point.
Anyway, it's over. For-real over, change your relationship status on Facebook over, pound a screw-top bottle of red and howl at the moon over. Now what? You might feel heartache or relief or relieved heartache or plain ol' bell-rung shock. Then you realize: You're back to being single. And being single is fun.
We've hit up a gang of writers who've probably been dumped at least once in most of the world's continents for advice to get you back out there, to whatever "there" suits your recent singlehood. Give your doomed mementos to a museum for broken relationships, salsa with tipsy surfers in Mexico, roast your ex-lover over campfire s'mores at breakup camp, or strip in front of strangers in an eastern European spa. If all else fails, we've got a line on some very thirsty hotel bar patrons.
Go on a road trip
There's nowhere better than the open road to celebrate your newfound freedom. No one in your apartment building wants to hear your breakup playlist on repeat. So throw some snacks and a spare charger in a tote and turn up the volume on some stretch of infinite asphault that begins with I-. There's no better place to cry loud than out on the open road where you can sing back at Toni Braxton and Taylor Swift. Watch the scenery smear past at 80-odd mph and realize that you're only in the opening credits of the next episode of your life.
If you must head somewhere in particular, California makes a nice fat target. Run on sand in bare feet, catch a morning wave, hike a mountain in time for sunset, then sleep under the Milky Way in the wide expanse of the desert, all on the same day. Wake up to the sound of lapping waves and the chill of a foggy ocean morning. Be that mysterious person making coffee for one at the campground. And if you do meet that special someone, in LA there are near-infinite dating ideas for you two. Ruin a tire on some highway debris, change it yourself with pebbles digging into your bare knees, wipe off the blood, keep moving.
Oh, what's that? A sign welcoming you to Los Angeles, home to an endless supply of people seeking physical affections and shallow affirmations? Do the tour. Or get your more ephemeral likes with a perfect selfie in Big Sur. By all means. Those long stretches of road and beautiful backdrops are there to remind you, as you sort out who you even are now, that you'll "find" yourself wherever you happen to find yourself at any given moment, in any given place. If you're a woman and are a little hesitant about traveling alone, get some ideas just for you in this forbes.com article.
Everglades City, Florida
Lay low in the timeless swamps with locals who are doing the same. You need to heal, dear friend, so you should be somewhere soothing. To this end, neon pink skies and cheap cigarettes are a good start. But you should avoid any spot that smacks of South Beach. Seeing bubbly, model-grade rich kids partying and grinning tightly from bliss and bruxism is just going to bum you out (trust me).
Instead, zag over to Everglades City, a small town in the middle of (you guessed it) the Everglades, a National Park and a mad, murky expanse of sub-tropical swamp. You will see gators. You will meet mosquitos. You may see a panther! You will be two hours from Miami but you're 50 years behind 2018. You'll meet back-to-the-land sorts here who'll be game to chat over a beer. Your new friends wear bandanas and live in trailers they own outright and know how to relax and may share their weed. Plus, if they live down here, there's an excellent chance they're also running from something.
Just beyond Everglades City are uninhabited islands you can reach via flooded mangrove paths. Boats are cheap to rent here ($20 per day is typical for a canoe). You'll paddle onto your own uninhabited shore and drink tallboys while watching long-legged birds spear fish with rapier beaks. The land and the sea here are as postcard-quality as the Florida Keys, but because the 'glades are protected everything is still pristine. You're in a sunny place for shady people, and soon your head will feel much clearer, having lived among the animals for a while. You'll find many pictures of good singles travel locations in this usnews.com image gallery.
Cognac, France
A quaint distillery town confirms Snoop's assertion that "Cognac is a drink that's drunk by Gs". If you're ready to mingle, and a bit of a boozehound, there's no better place to ball out than the birthplace of Henny, Remy, and the rest of the boys. A four-hour train ride from Paris, this hamlet is saturated in the aged eaux-de-vie we know and love. You can't walk two steps without bumping into a delicious bottle. Most distilleries offer tours and tastings – Hennessey's immersive, technology-fueled journey through its multicultural history is a must – plus gift shops where you can stock up on some totally unnecessary but 1000% wonderful souvenirs like these neon flask sleeves (I mean, seriously).
After meeting the makers, hit up Hôtel François. Hopefully you've done your homework and booked a room upstairs. Either way, you can still chill at the cocktail lounge, Bar Louise, which, spoiler alert, happens to be one of Europe's best: a gilded back bar and cream-colored banquette, expertly crafted tipples — it's the place to see and be soused. Unsurprisingly the joint's an industry hub, so you'll invariably find a friendly posse of liquor pros posted up there, eager to buy you a drink, chat you up and help you bid your troubles adieu.