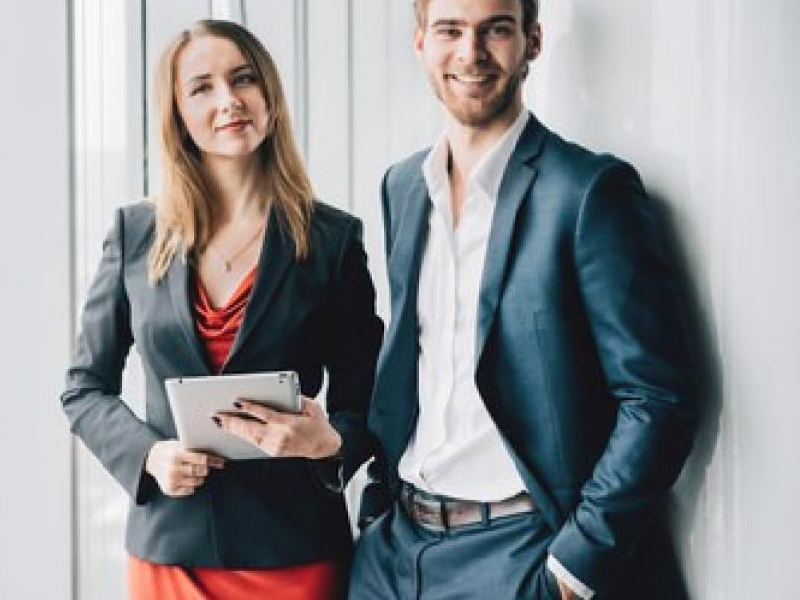 Having a proper dress code has always been very important for companies. If you think about the past, all of the employees would have very similar attire, representing their company in a great and professional way. It was even easier for jobs which required uniforms, but nowadays things seem to change. The dress codes are not as strict as they used to be, and each employee has a certain amount of freedom regarding what to wear to their job.
This is why dressing for an interview or the first day of work is very important, and can be rather stressful. You landed the job of your dreams, but it might happen that your bosses don't like the way you dress. Should you be very formal? Or totally informal? These are all questions that can easily pop into your head.
Going formal
It doesn't happen very often that you are asked to dress formally for a job, even though there are companies that still nourish this style. As far as formal clothing is concerned, you have to know that you cannot really overdo it. Even for companies who prefer semi-formal to formal style won't have anything against a formal pencil skirt and a shirt, or a suit if you're a guy.
However, there's one thing that you need to bear in mind. You cannot actually take anything from your closet that's formal and wear it to work. It's very important to make sure that the formal clothes you're wearing are modern and look nice. In order to achieve this, the best way is to have all of your suits and shirts fitted so they actually represent the formal you in a modern way.
This way of dressing to work will definitely land you success. In a study that was conducted, it was shown that people who dress formally have better leadership skills than people who dress casually to work.
Formal with a twist
The most common way of dressing for work in 2018 is semi-formal to formal, which can easily be translated to "formal with a twist". Taking something formal and spicing it up a notch does not only show a great sense of style, but that you're open to different things as well, and it can be pretty helpful for your boss to know that, don't you think so?
Athleisure is, for example, a trend that has become extremely popular nowadays, and as descrbied at scientificamerican.com it's mixing either athletic and leisure clothing or formal with something that's a bit sporty. Of course, pay special attention if you want to pull this off – wearing running shoes with your blazer doesn't work. Either choose the shoes that are semi-formal or white elegant sneakers, such as the very popular Adidas Superstar.
This shows diversity and comfort, and it can definitely enhance your performance. If regular size clothing pieces don't fit you, then to go for a looser cut or even check out if plus size clothing is the right choice for you. There's no shame in being bigger than average and there are plenty of stylish plus size clothing that will flatter your figure. At bostonglobe.com they say that switching your otherwise formal trousers for high-quality denim jeans can also be excellent. Denim jeans are always in, and they are a brilliant choice for dressing in semi-formal fashion as people wear it on formal and casual events in the same amount.
Casual Friday
If you happen to be working at a very cool company, then Casual Friday might be something you're always really looking forward to. This is an excellent way to enhance the motivation in the company and make everyone feel comfortable and happy, even though there have been debates lately on whether this kills productivity in the office or not (but that's for your boss to think about, not you!). There's no need for us to tell you how to dress for this great day. Just don't wear anything formal!
Investing in your clothes
It doesn't matter how much you earn, you need to invest in the clothes you're wearing if you want to dress for success. Not only will you be looking like a million dollars, but you will feel more successful, which can do wonders for your motivation. Finally, investing in a good piece of clothing means that it will last for quite some time, which suggests that in the long run it's better to pay more for a blazer, a skirt or trousers. Another thing that you need to invest in are shoes. Shoes are always important as they tell a lot about a person, or so it is believed. Dressing in an excellent way and having shoes that do not match the rest of the attire is simply out of the question.