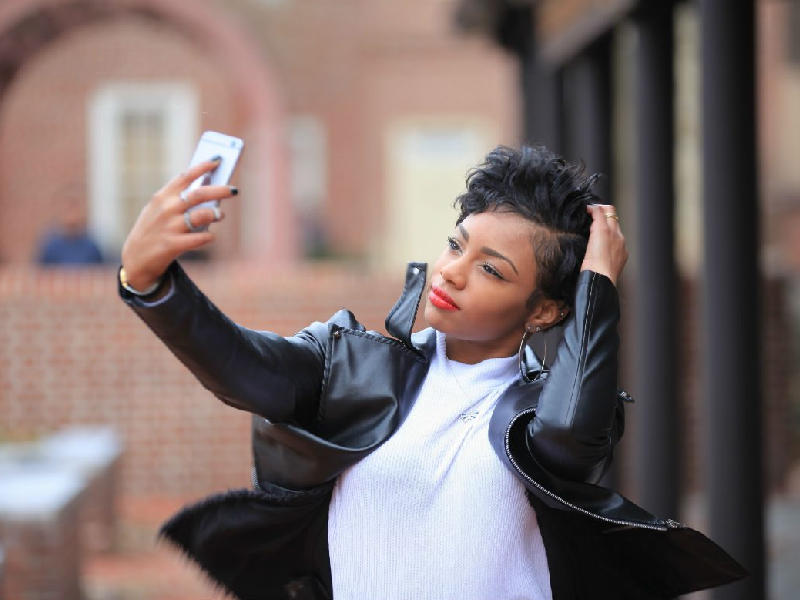 The credit crunch may mean we have to scrimp on certain things but style should definitely never be one of them. Here are some top tips to looking champagne fabulous on a lemonade budget.
Swap 'til you drop. As high summer approaches, it's only natural to want to indulge yourself with some of the season's latest clobber, but that can lead to space issues, especially if you have a tendency towards hoarding. Hands up if you've got a wardrobe bulging with unworn, unwanted or ill-fitting outfits. Your wardrobe trash is another woman's treasure. All those old clothes lurking in your closet may be the solution to you getting a new summer wardrobe without spending a penny. It's time to throw a clothes swap party.
All you need to do is put up a rail with your unwanted clothes and invite your pals around and ask them to bring any unwanted clothes they want rid of too. Hang up your friends' clothes with yours and get started. Chances are you'll find clothes among their unwanted items that you will like and vice versa. You need to be organised. Give your friends some paper and ask them to put their name on the hanger of the item they want. Sometimes there will be an item that everyone is lusting after.
The best way around this is to put all the names in a bag and whoever's name is pulled out gets the garment. This can add to the fun and competition of the evening, much as online bidding does on eBay.
Here are some good pointers to a successful swap party.
Invite people who are the same dress size as you. There is nothing more depressing then being left with a load of clothes that don't fit you after your party!
Have some respect. Never bring dirty, torn, wrinkled or unwearable clothes to a swap party. It is highly insulting and rude to turn up with clothes that can't be worn then make off with a friend's once-worn Diane Von Furstenberg wrap dress!
Invite friends whose style you really admire, as you know there will be something in their pile, which you'll want!
Bring all wearable clothes left over to your local branch of Oxfam. Oxfam currently offer a €7.50 M&S voucher for every bag of clothes brought into Oxfam which contain a garment from M&S.
If you don't fancy the trouble of organising a swap party then check out whatsmineisyours.co.uk. You list an approximate value for each garment and then wait for a reasonable exchange.
Most designers rehash trends that have been around in previous decades. So rather then fork out for a copy of the past, why not go for the real thing? In recent years, vintage clothes have gained in popularity meaning some vintage stores, particularly in Dublin, charge similar prices as designer boutique. But there are still some bargain vintage stores, such as Wild Child, in Temple Bar, for 1970s and '80s stock. The Blackrock market is worth trawling for vintage jewellery and accessories. Older clothes, especially designer labels, can be collector's items and tend to sell for higher prices.
One of the favourites listed at harpersbazaar.com is The Old Curiosity Shop in Roundstone, Connemara. It's only open from June to the start of September, and it's run by an American man, who spends his winters trawling markets in Florida, especially Miami for vintage clothes and accessories.
Charity shops are well worth a rummage, but you need time and patience. I recommend a visit to Dublin's Capel Street, because there are several charity shops lined up side by side, so you can blitz a few in one go. The Barnardos branch beside Pravda pub near the Ha'penny Bridge is a fashionista's favorite hunting ground because it stocks new clothes donated from shops.
Oxfam on George's Street can reap good rewards, and Mrs Greens, in Rathmines, has a fantastic selection of top quality second hand clothes, says theguardian.com. My top tip for shopping at charity stores? Study fashion magazines before you go bargain hunting and pick out the trends you love, particularly retro-inspired looks. Then make a wish list. Having a list means you know what your looking for and stops you from feeling overwhelmed by the jam-packed rails.
TK Maxx is a wonderland for bargain hunters with brand and no brand clothes and accessories all heaped together in a maze of rails. Sign up to the website www.txmaxx.com and subscribe to their online web alert, which will give you a heads up when a hot consignment of designer gear is winging its way to a TK Maxx near you. My best ever TX Maxx find? A rare Sonia Rykel jewel-encrusted handbag worth €1,000 for €300!
Kildare Village (www.kildarevillage.com) is another great spot for bargains. This designer outlet village offers you major discounts on many of your favorite high street and designer labels.
LK Bennett, Coast, Monsoon, Myla and Regine all have boutiques here. I nabbed a stunning lace occasion dress-coat from the Angel & Tuxedo range at Coast, for €259, from Kildare Village. The same coat was selling for €370 at the same time in Dundrum Town Centre.
Cows Lane Fashion Market, Temple Bar, Saturdays from 10.30am to 5.30pm, is anotherspot for bargains. The stallholders are young designers and stylists selling their own ranges of accessories and clothes. Because you are dealing with the designer directly, there are no store overheads, so prices tend to be much lower.