Outsmarting Eczema with Strategic Clothing Choices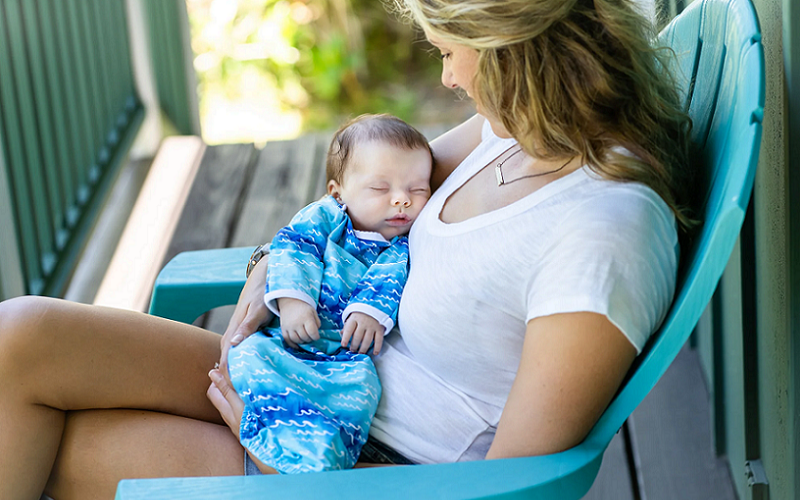 If you, like millions of others, are fighting a constant battle with the skin condition of eczema, you're likely in search of ways to alleviate your symptoms. Among the various factors that can trigger or worsen eczema, clothing stands out as one that's often overlooked. Here we weave through the fabric of knowledge to understand the vital link between what we wear and how our skin reacts.
Introduction to Eczema and Clothing Choices
Eczema, or atopic dermatitis, is a chronic skin condition characterized by inflammation, redness, and intense itching. This condition often manifests as dry, scaly patches on the skin that can crack and sometimes bleed. Though it's more common in children, eczema can affect people of all ages. There are various forms of eczema, including contact dermatitis, dyshidrotic eczema, and seborrheic dermatitis, each with slightly different symptoms and triggers.
Brief Overview of Common Eczema Triggers
Managing eczema effectively requires understanding what might trigger or worsen the condition. Triggers vary among individuals, but common culprits include irritants such as soaps and detergents, allergens like pollen and pet dander, changes in weather, stress, and, importantly, certain fabrics and clothing. Understanding your personal triggers is the first step in creating an effective management plan.
The Importance of Clothing Choices in Managing Eczema
Clothing is our second skin, in constant contact with our body. The materials and fit of the clothes we wear can have a significant impact on eczema. Fabrics that are rough, too tight, or don't allow the skin to breathe can cause irritation and exacerbate the symptoms. Conversely, soft, breathable fabrics can soothe the skin and reduce irritation. Furthermore, how we wash and dry our clothes can also affect the skin, making it imperative to make conscious choices not only in what we wear but how we care for it.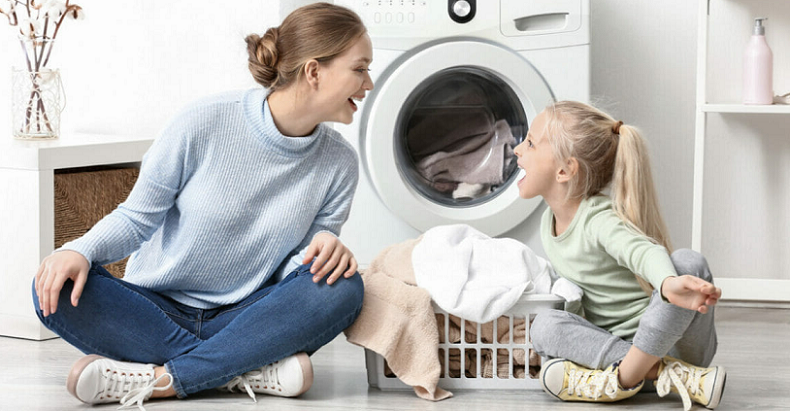 Understanding the Link Between Clothing and Eczema
As we navigate the world of eczema, understanding the link between clothing and this skin condition is vital. Our clothes are in direct contact with our skin for the majority of the day, and this interaction can either be soothing or aggravating for someone with eczema.
How Fabrics Affect the Skin
Different fabrics have distinct properties that influence how they interact with your skin. Some fabrics are smooth and allow your skin to breathe, while others might be coarse or trap heat, which can lead to irritation and itching. The weight and tightness of the fabric also come into play. Heavy fabrics or tight-fitting clothes can cause sweating, which may aggravate eczema. On the other hand, lightweight and loose-fitting fabrics can keep the skin cool and minimize irritation [1].
The Role of Clothing in Irritation and Allergic Reactions
Irritation
Clothing can cause physical irritation to the skin. For someone with eczema, this irritation can be particularly bothersome. Fabrics with a rough texture, heavy embellishments, or tight elastic bands can rub against the skin, causing friction and aggravating the delicate skin barrier.
Allergic Reactions
In some cases, eczema may flare up due to an allergic reaction to a material or substance in clothing. For instance, some people are allergic to synthetic fabrics or dyes used in clothing. Moreover, residues of laundry detergents on clothes can also cause allergies.
Heat and Sweat
Clothes that do not allow your skin to breathe or that trap heat can cause you to sweat. This is a problem for eczema sufferers because sweat is salty, and when it evaporates, it can leave the skin even drier and more sensitive.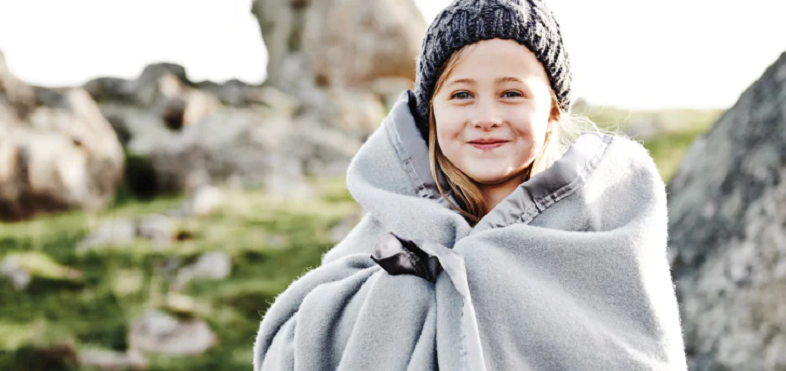 The Eczema Fabric Factor
Now that we've established the link between clothing and eczema, let's dive into the fabric factor. The material from which your clothes are made can significantly influence the condition of your skin. Generally, natural fibers are gentler on eczema-prone skin than synthetic ones. However, there are exceptions and innovations in fabric technology to consider as well [2].
Natural Fibers
Natural fibers, derived from plants or animal sources, tend to be softer and more breathable than synthetic fibers. Let's look at some natural fabrics that are popular choices for eczema-prone skin.
Cotton
Cotton is a staple fabric when it comes to comfort. It is soft, lightweight, and breathable, which makes it a great choice for sensitive skin. Cotton allows air to circulate around the skin, which helps in reducing sweating and moisture build-up.
When choosing cotton clothing, opt for 100% cotton rather than blends, as blends may contain synthetic fibers that can irritate the skin. Also, look for cotton with a smooth texture and minimal added dyes or chemicals.
Bamboo
Bamboo fabric is relatively new but has gained popularity for its hypoallergenic properties. It is incredibly soft and even more breathable than cotton. Bamboo also has natural moisture-wicking properties, which can keep the skin dry and less prone to eczema flare-ups.
When buying bamboo clothing, ensure it's labeled as bamboo viscose or rayon from bamboo, which indicates it's made from the natural fibers of the bamboo plant. Also, choose products with certifications such as OEKO-TEX to ensure they're free from harmful substances.
Silk
Silk, a natural protein fiber, is known for its luxurious softness. It is gentle and can reduce friction against the skin. Some silk fabrics are also infused with antimicrobial agents, making them even better for eczema-prone skin.
Pure silk can be expensive, but it's worth investing in a few pieces for areas where your skin is most sensitive. Opt for chemical-free, undyed silk when possible, and ensure it's not mixed with synthetic fibers.
Synthetic Fibers to Avoid
Synthetic fibers are man-made and often have properties that can exacerbate eczema. Here are a few common synthetic materials to be cautious of [3].
Polyester
Polyester is a widely used synthetic fiber that tends to trap heat and can be irritating to the skin. It is best to avoid this fabric, especially for nightwear and during warmer weather.
Nylon
Nylon, though smooth, can cause sweating due to its low breathability. This can be problematic for eczema-prone skin, which benefits from staying dry.
Rayon
While rayon can sometimes be soft, it is still a synthetic fiber and can cause irritation or allergic reactions in some individuals with eczema.
Blends and Special Fabrics
There are also blended fabrics and special materials designed with sensitive skin in mind.
Tencel
Tencel is a fabric made from wood pulp. It's soft, breathable, and has moisture-wicking properties, making it suitable for eczema-prone skin.
Modal
Modal is similar to Tencel but made from beechwood fibers. It's super soft and highly absorbent.
Silver-Infused Fabrics
Some fabrics are infused with silver particles, known for their antimicrobial properties. These can be helpful in reducing infections and managing eczema.
Smart Clothing Design Choices to Beat Eczema
Selecting the right fabric is only half the battle when it comes to outsmarting eczema with clothing choices. The design and style of the clothing play a significant role as well. Well-designed clothing for eczema-prone skin focuses on reducing irritation and promoting comfort.
Loose-Fitting Styles
How Tight Clothes Aggravate Eczema
Tight clothes can exacerbate eczema by causing friction and trapping heat and sweat against the skin. This can be especially irritating in areas where the skin folds or is sensitive. It's essential to understand that the constant rubbing of fabric against the skin can make the symptoms of eczema worse [4].
The Benefits of a Relaxed Fit
Loose-fitting clothes, on the other hand, allow your skin to breathe. They reduce friction and allow for better air circulation, which helps in keeping the skin cool and dry. Opt for relaxed fits, especially for nightwear and during hot weather, to minimize irritation and keep your skin comfortable.
Seams, Tags, and Textures
The Irritation Caused by Seams and Tags
Seams and tags on clothing can be extremely irritating to sensitive, eczema-prone skin. The constant rubbing of these elements against the skin can cause itching and discomfort.
Selecting Clothes with Minimal Textural Elements
When selecting clothing, look for styles that have flat seams or are seamless. Some clothing brands offer ranges specifically designed for sensitive skin, with tags on the outside or printed labels inside. Also, opt for clothing with a smooth texture and minimal added embellishments like ruffles or embroidery, which can cause irritation.
Layering Techniques for Comfort and Protection
The Basics of Layering
Layering involves wearing multiple layers of clothing to help regulate body temperature and protect the skin. This can be especially useful during cold weather when the skin is prone to dryness.
How to Layer Without Overheating
The key to layering without overheating is to choose breathable fabrics and not to wear too many heavy layers. Start with a lightweight, soft material against the skin, like cotton or bamboo. Add a second layer for insulation, and if needed, a third layer that can be easily removed if you get too warm. This allows you to adjust your clothing throughout the day to keep your skin comfortable.
Laundry Considerations for Eczema-Prone Skin
Having the right clothing is a significant step in managing eczema, but how you wash and care for these clothes is equally important. Laundry products and practices can have a substantial impact on eczema [5].
Choosing the Right Detergent
The Issue with Regular Detergents
Many regular laundry detergents contain fragrances, dyes, and other chemicals that can be harsh on sensitive skin. Residues of these substances can remain on clothes after washing and cause irritation or allergic reactions when worn.
Opting for Hypoallergenic Detergents
Hypoallergenic detergents are formulated without the irritants found in regular detergents. Look for products labeled as "fragrance-free" and "dye-free." Some brands are specifically designed for sensitive skin, and these are typically the best choice for those with eczema.
Rinsing Thoroughly
Importance of Removing Detergent Residue
Even when using a hypoallergenic detergent, it's essential to rinse your clothes thoroughly. Any detergent residue left on the fabric can potentially irritate the skin.
Tips for Ensuring a Thorough Rinse
Use the extra rinse cycle if your washing machine has one. Also, avoid overloading the washing machine, as clothes need to move freely in the water to rinse properly.
Fabric Softeners and Dryer Sheets
The Problem with Fabric Softeners
Like regular detergents, many fabric softeners and dryer sheets contain chemicals and fragrances that can irritate sensitive skin.
Alternatives for Softening Clothes
If you feel the need to use a fabric softener, opt for a hypoallergenic one. Another alternative is to add a cup of white vinegar to the rinse cycle, which naturally softens fabrics without leaving behind irritating residues.
Drying Clothes Properly
Avoiding High Heat
Drying clothes on high heat can make fabrics rougher and more irritating to the skin. It's best to use the lowest heat setting on your dryer or, even better, air dry your clothes when possible.
The Benefits of Air Drying
Air drying is the gentlest way to dry clothes. It preserves the softness of fabrics and also avoids the static that can sometimes be caused by tumble drying.
References

[1] Clothing and eczema
[2] Sherpas and Shackets and Skiwear, Oh My: Staying Warm, Stylish and Flare-Free This Winter
[3] What to Wear? Finding the Right Fabric for Your Atopic Dermatitis
[4] Fabric Selection in Atopic Dermatitis: An Evidence-Based Review
[5] Treatment: Atopic eczema