Squalane: Its Role in Hydrating Your Skin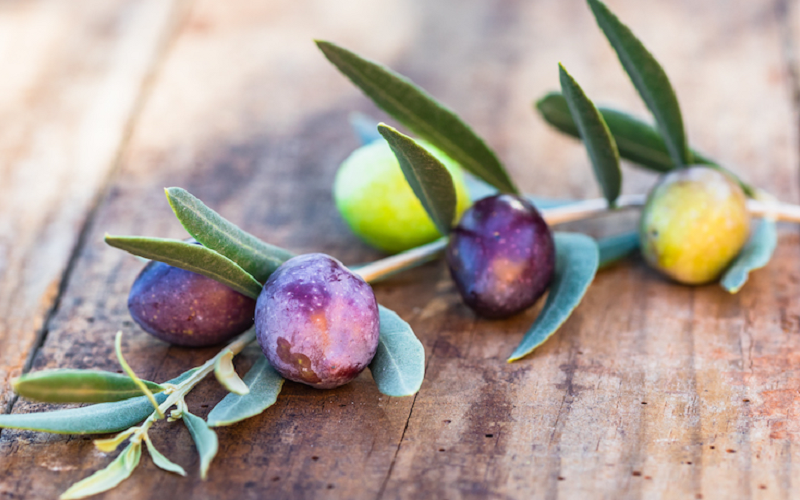 In the world of skincare, some ingredients rise above the rest, carving out a unique niche for themselves. Squalane is one such marvel. Celebrated for its remarkable hydrating properties, it's an ingredient that many experts swear by. But what is it about Squalane that sets it apart from the myriad of moisturizing agents out there? Why is it becoming a staple in skincare routines worldwide?
Introduction to Squalane and Skin Hydration
The quest for hydrated, supple skin has taken many of us through the ever-evolving aisles of skincare products. As formulations become more sophisticated, we come across ingredients that not only promise but also deliver incredible benefits. Among these skincare gems, Squalane stands tall, rapidly gaining prominence in the beauty and skincare industry. But what makes it so special?
Brief Overview of Squalane
Squalane is a stable, saturated hydrocarbon that's highly esteemed for its emollient properties. It's a derivative of a compound known as squalene, which is naturally produced by our skin cells. Over time, and as we age, the production of squalene diminishes, making external sources of its derivative, Squalane, essential for maintaining skin hydration.
Importance of Hydration in Skincare
The vitality of our skin largely depends on its hydration levels. Well-hydrated skin appears radiant, feels soft, and is more resilient against external stressors, such as pollutants and UV rays. It's also less prone to signs of aging, like fine lines and wrinkles. On the flip side, when our skin is deprived of moisture, it can look dull, feel tight, and become more susceptible to damage. Incorporating hydrating agents, especially powerhouses like Squalane, into our skincare regimen is thus pivotal to achieving and maintaining a youthful, vibrant complexion.
What is Squalane?
The skincare realm is filled with ingredients whose names might sound unfamiliar, even if their benefits have been making waves. Squalane is one such name. Though it has been gracing the ingredient lists of many skincare products lately, not everyone understands its origin or its significance in skincare formulations. Let's uncover the mysteries surrounding Squalane.
Natural Occurrence in the Body
The human skin is a marvel, producing its own set of oils and hydrating agents to maintain its barrier and health. Among these is a compound known as squalene.
Squalene vs. Squalane: Understanding the Difference
While the two might sound similar and are indeed related, they serve different purposes. Squalene is a naturally occurring lipid in our skin. It's an essential part of our skin's sebum, which plays a pivotal role in providing hydration and protection. However, squalene is unsaturated and can be unstable when exposed to air, leading to oxidation [1].
Squalane, on the other hand, is a hydrogenated form of squalene. This saturation process ensures that Squalane is stable and doesn't oxidize, making it ideal for skincare formulations. Its stability ensures a longer shelf life and its ability to retain its beneficial properties when applied topically.
Sources of Squalane
Nature is abundant, providing us with various sources from which Squalane can be derived. Depending on its origin, the properties of Squalane can slightly differ, but its core benefits remain consistent.
Plant-based
The green beauty movement has popularized plant-based Squalane, and for good reasons. Olive oil is a primary source of plant-derived Squalane, but it's also found in smaller amounts in wheat germ, rice bran, and sugarcane. This form of Squalane is often preferred because it's renewable, sustainable, and aligns with vegan and cruelty-free values.
Animal-derived
Historically, Squalane was commonly derived from shark liver, where it's found in high concentrations. However, due to ethical and environmental concerns, many brands have transitioned to plant-based sources. If sustainability and ethics are important factors in your purchasing decisions, it's crucial to ascertain the source of Squalane in your chosen products.
Benefits for the Skin
At its core, Squalane is a master hydrator. It seamlessly integrates into the skin, replenishing lost moisture without leaving a greasy residue. Moreover, it boosts skin elasticity, offers a protective barrier against environmental pollutants, and can even assist in regulating excess oil production. Its lightweight nature ensures that it's absorbed quickly, making it an excellent choice for all skin types, from the driest to the oiliest [2].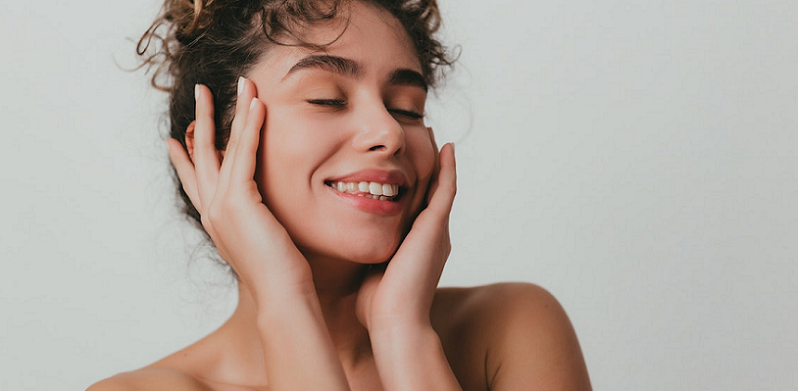 The Science Behind Squalane's Hydration Power
Skincare isn't just about applying products and hoping for the best. At its heart, it's a science. By understanding the mechanisms that make certain ingredients effective, we can make more informed choices about our skincare routines. Squalane's growing popularity isn't just a trend—it's backed by sound scientific reasoning.
How Squalane Mimics Our Skin's Natural Oils
Our skin possesses an innate ability to produce oils and lipids that protect and hydrate. One of these essential components is squalene. As previously discussed, squalene is a natural part of our skin's sebum. When we introduce Squalane to our skin, it doesn't see it as an external, foreign agent. Instead, it welcomes Squalane because of its striking similarity to the lipids we naturally produce [3].
This inherent compatibility ensures that Squalane is easily absorbed and integrated into the skin's lipid barrier, enhancing its ability to retain moisture and defend against external aggressors.
Squalane's Ability to Lock in Moisture
One of the standout features of Squalane is its occlusive nature. But what does this mean?
Occlusive agents form a protective barrier on the skin's surface. This barrier minimizes transepidermal water loss, a process where water from our skin's deeper layers evaporates into the environment. By slowing down this evaporation process, Squalane ensures that our skin remains hydrated for longer periods.
Moreover, unlike some occlusives that can feel heavy or greasy, Squalane retains a lightweight profile. This ensures comfort upon application and makes it suitable for a range of skin types, from those needing deep hydration to those seeking balance in oil production.
Benefits of Enhanced Hydration
While we've emphasized the importance of hydration, it's crucial to understand the broader benefits of well-moisturized skin. With Squalane's assistance:
Skin Barrier Strengthens: A well-hydrated skin barrier is more resilient against potential irritants and environmental pollutants.
Signs of Aging Reduce: Hydrated skin naturally appears more plump, reducing the visibility of fine lines and wrinkles.
Improved Texture: Adequate moisture smoothens the skin's surface, resulting in a softer and more even texture.
Balanced Oil Production: For oily skin types, keeping the skin adequately hydrated can signal the sebaceous glands to produce less oil, leading to a balanced complexion.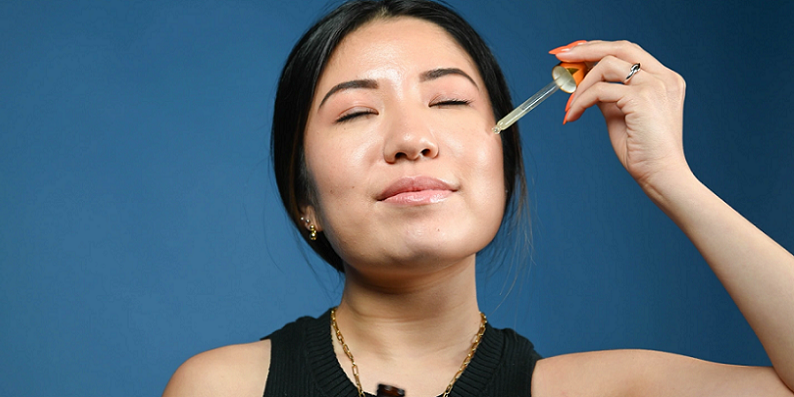 How to Incorporate Squalane into Your Skincare Routine
With the myriad of skincare products on the market, introducing a new ingredient to your regimen can be daunting. The effectiveness of a product isn't just about its intrinsic properties but also how it's used. When incorporated correctly, Squalane can be a game-changer for skin hydration and overall health.
Identifying the Right Squalane Product
Before diving into application methods, it's pivotal to choose the right kind of Squalane product that aligns with your skincare needs and preferences.
Pure Squalane Oils
For those who prefer a straightforward approach, pure Squalane oils might be the ideal choice. These oils consist of Squalane in its unadulterated form, often packaged in dropper bottles. This concentrated formula allows users to enjoy all the benefits of Squalane without any potential interference from other ingredients [4].
Creams and Serums Containing Squalane
Squalane's versatility means it's frequently combined with other beneficial ingredients in creams, serums, and even sunscreens. These formulations can offer a multi-faceted approach to skincare, where Squalane complements other active ingredients, amplifying the overall benefits. When opting for such products, always check the ingredient list to ensure Squalane is present in a substantial amount.
Squalane Application Tips
Once you've selected your preferred Squalane product, the next step is to integrate it effectively into your routine.
Best Time to Apply Squalane
For optimal absorption and efficacy, it's recommended to apply Squalane after water-based serums and before heavier creams or sunscreens. If you're using pure Squalane oil, a few drops are typically sufficient. Gently massage it into the skin, ensuring even coverage [5].
For daytime routines, Squalane can act as a hydrating base before sunscreen or makeup, ensuring your skin remains moisturized throughout the day. In nighttime routines, Squalane can seal in the benefits of your other products, helping to repair and rejuvenate the skin as you sleep.
Mixing Squalane with Other Products
One of the beauties of Squalane is its adaptability. If you're short on time or want to streamline your routine, consider mixing a few drops of Squalane oil with your favorite moisturizer or serum. This combo can enhance the hydrating properties of your existing products.
References

[1] Squalane: What It Is and Benefits
[2] The best squalene products for hydrated skin in 2
[3] The Expert Guide to Squalane
[4] Ingredient Spotlight: Squalane 101
[5] Everything You Need to Know About the Beauty Benefits of Squalane Oil