Willow Bark Extract Does Wonders for Skin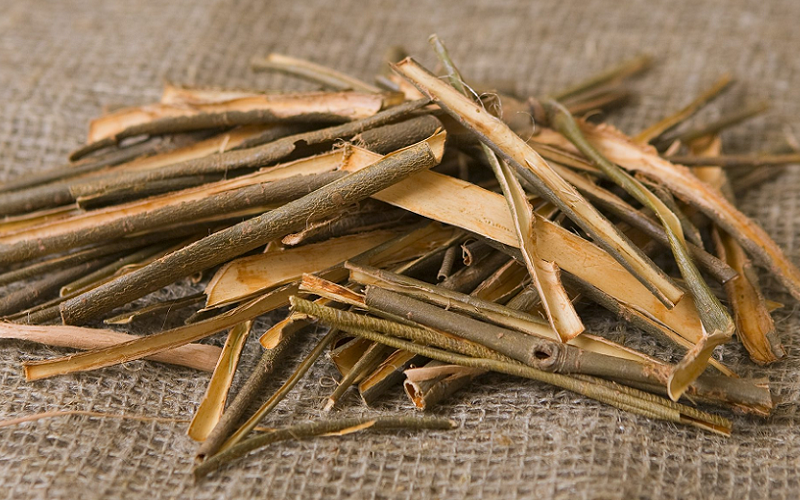 Skincare enthusiasts are always on the hunt for nature's next big secret. Amidst the myriad of botanical ingredients, Willow Bark Extract emerges as a timeless treasure. Used for centuries in traditional medicine and beauty routines, this nature-derived extract promises an array of benefits for our skin. From its naturally occurring salicylic acid properties to its antioxidant-rich composition, Willow Bark Extract might just be the unsung hero your skincare regimen needs.
What Is Willow Bark Extract?
Embarking on our exploration of Willow Bark Extract, it's imperative to begin by truly understanding what this ingredient is and why it's gained such acclaim in the world of skincare. Willow Bark Extract, as the name suggests, is derived from the bark of willow trees, but there's so much more to this than meets the eye.
The Scientific Makeup
Before we can truly appreciate its skincare marvels, we need to delve into the scientific makeup of Willow Bark Extract. It's not just 'tree bark'; it's a complex blend of beneficial compounds that grant it its unique properties.
Salicin: Nature's Salicylic Acid
Salicin is perhaps the most noteworthy component of willow bark, often touted as nature's own salicylic acid. When our body processes salicin, it gets converted into salicylic acid, a well-known beta hydroxy acid (BHA) that's lauded for its abilities to exfoliate and combat acne. This makes willow bark a natural choice for those desiring the benefits of salicylic acid without resorting to synthetic alternatives.
Phenolic Acids and Their Benefits
Beyond salicin, Willow Bark Extract is rich in phenolic acids, including flavonoids, tannins, and minerals. These compounds are known for their antioxidant, anti-inflammatory, and antiseptic properties, making the extract a versatile ingredient in skincare.
Extraction Process
Now that we're familiar with the active compounds in the willow bark, how exactly do we get from the rugged bark of a tree to a potent skincare ingredient?
Traditional Methods
Historically, the medicinal properties of willow bark were harnessed by simply chewing on the bark or brewing it into teas. Ancient civilizations, including the Greeks, recognized its potential for pain relief and reducing fevers, leading to its widespread traditional use [1].
Modern Techniques
With advancements in technology, the extraction process has become more refined. Nowadays, willow bark extract is typically obtained using a method called solvent extraction. This involves using solvents like water, alcohol, or other chemicals to pull out the beneficial compounds from the bark. Post extraction, the solvent is removed, leaving behind a concentrated extract brimming with the skincare goodness of salicin and other beneficial compounds.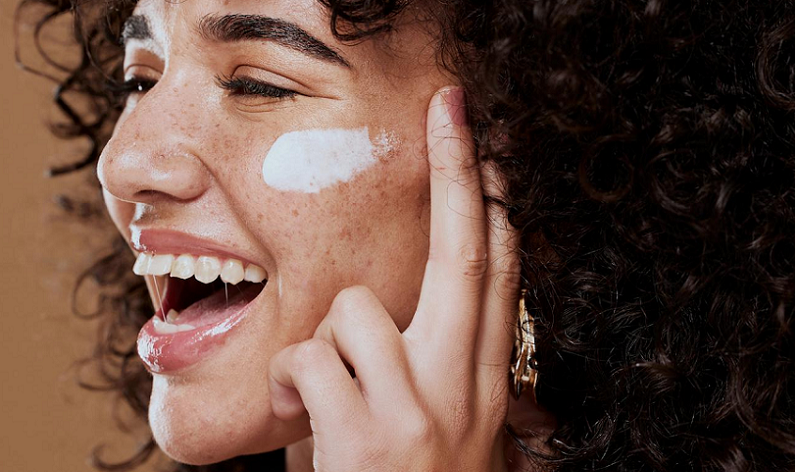 Top Benefits of Willow Bark Extract for Skin
The world of botanical extracts is vast and varied, with each ingredient offering its unique bouquet of benefits. Willow Bark Extract, with its rich history and compelling scientific backing, stands out as a particularly noteworthy contender in the realm of natural skincare.
Natural Exfoliant Properties
The word "exfoliation" might conjure images of scrubby beads or rough brushes, but chemical exfoliants, like the ones found in willow bark, provide a gentler and often more effective approach.
Gentle Cell Turnover
Thanks to its salicin content, Willow Bark Extract offers mild exfoliation. It aids in shedding dead skin cells and paving the way for new cell growth. This renewal process can give the skin a fresher, more youthful appearance, without the irritation often associated with physical exfoliants.
Reduction in Appearance of Pores
Regular use of Willow Bark Extract can assist in unclogging pores, which not only helps prevent acne but also results in a refined skin texture. When pores are free of excessive sebum and dead skin cells, they appear smaller, making the skin's surface look smoother and more luminous.
Anti-Inflammatory Effects
Inflammation is a common concern, often manifesting as redness, swelling, or even acne. Addressing inflammation is crucial for overall skin health and aesthetics [2].
Reducing Redness and Swelling
The phenolic acids present in Willow Bark Extract can be quite soothing. For those who struggle with conditions like rosacea or sensitive skin flare-ups, this extract might offer relief by diminishing redness and calming irritated skin.
Calming Acne and Breakouts
Given its natural salicylic acid properties, Willow Bark Extract is adept at tackling acne. It not only helps unclog pores but also reduces the bacteria that can lead to acne breakouts. Furthermore, its anti-inflammatory nature can help reduce the size and redness of existing blemishes.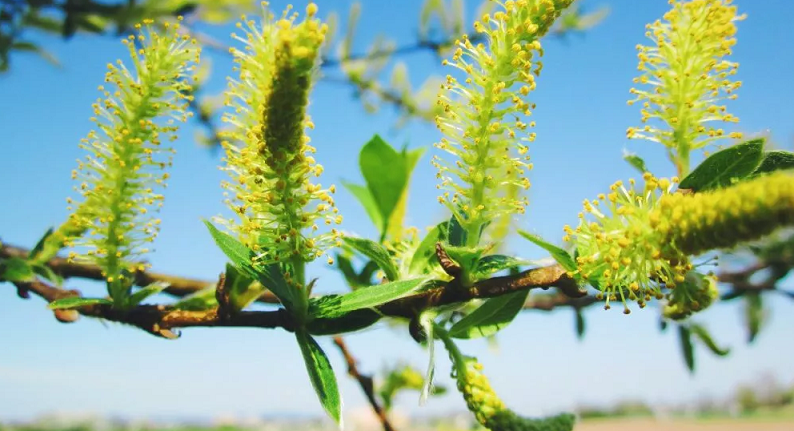 Anti-Aging Potential
Aging is a natural process, but certain ingredients can assist in making the journey smoother and more graceful. Willow Bark Extract has properties that make it a promising ally in the anti-aging battle [3].
Improving Skin Elasticity
By promoting healthy cell turnover and boosting collagen production, Willow Bark Extract can help improve skin's elasticity over time. This means firmer, plumper skin with reduced sagging.
Diminishing Fine Lines and Wrinkles
Through its exfoliating and collagen-boosting properties, regular use of products containing this extract can assist in reducing the appearance of fine lines and wrinkles, gifting skin a more youthful radiance.
Antioxidant Richness
Environmental stressors, from UV rays to pollution, wage a constant war against our skin. Antioxidants are our frontline defense, and Willow Bark Extract comes armed.
Protecting Against Free Radicals
The myriad of phenolic acids in Willow Bark Extract offer antioxidant protection, helping to neutralize harmful free radicals. These free radicals are known culprits in premature aging and skin damage.
Promoting Overall Skin Health
By neutralizing these external threats, Willow Bark Extract doesn't just prevent damage – it actively promotes healthier, more resilient skin, bolstering its natural defenses and rejuvenating its appearance.
How to Incorporate Willow Bark Extract into Your Skincare Routine
The world of skincare is as vast as it is personalized. Each of us has our unique routines, preferences, and skin types. Willow Bark Extract, with its versatile benefits, can be a game-changer for many. But how do we make this age-old botanical fit seamlessly into our modern skincare rituals?
Suitable Skin Types
Before introducing any ingredient into a skincare routine, it's crucial to understand whether it aligns with one's skin type. While Willow Bark Extract offers universal benefits, its impact can vary depending on individual needs [4].
Oily and Combination Skin
Given its natural salicylic acid content, Willow Bark Extract is a boon for those with oily or combination skin. Its ability to unclog pores and regulate sebum production can lead to a more balanced and matte complexion.
Sensitive and Dry Skin
The anti-inflammatory properties of this extract make it suitable for those with sensitive or dry skin. Unlike many other exfoliants that can be too harsh, Willow Bark Extract offers gentle exfoliation while soothing irritations.
Normal Skin
Those with normal skin can benefit from the extract's overall skin health-promoting properties. Regular use can offer a radiant glow, smooth texture, and enhanced protection against environmental stressors.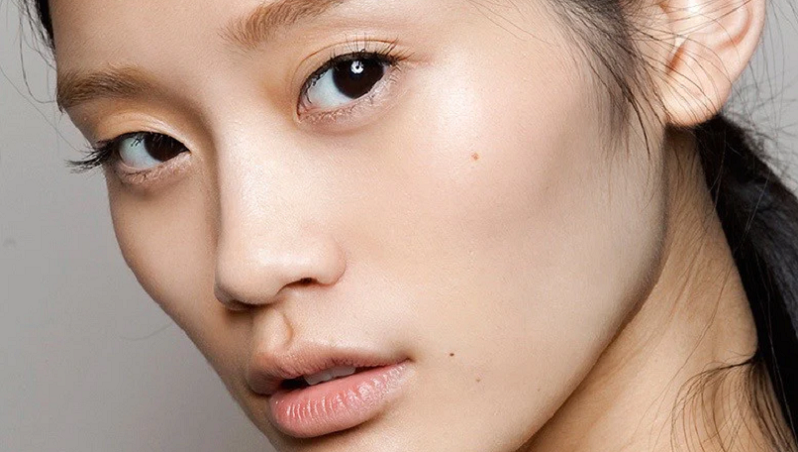 Recommended Willow Bark Product Types
With the skincare market burgeoning with products, it can be overwhelming to discern where Willow Bark Extract might fit best. Here's a guide to incorporating it into different product types.
Serums and Essences
These are typically lightweight and penetrate deeply, making them an ideal vehicle for delivering Willow Bark Extract's benefits. Look for serums or essences boasting this ingredient to target specific concerns like aging or acne.
Toners and Cleansers
Incorporating the extract into your cleansing routine can offer gentle exfoliation and pore-clearing benefits. Toners with Willow Bark Extract can balance the skin's pH while imparting its beneficial properties.
Moisturizers and Masks
For a more intensive treatment, opt for moisturizers or masks formulated with Willow Bark Extract. These can soothe, hydrate, and offer anti-aging benefits during your nighttime routine or during pampering sessions [5].
Usage Tips
To make the most of Willow Bark Extract and to ensure a harmonious relationship with other ingredients in your routine, follow these guidelines.
Starting Slowly
As with any active ingredient, it's wise to introduce Willow Bark Extract gradually. Start by using it a few times a week before gradually increasing the frequency, allowing your skin to adapt.
Patch Testing
Before fully integrating any product into your routine, conduct a patch test. Apply a small amount to a discreet area, like the inside of your wrist, and wait 24 hours to ensure there's no adverse reaction.
Pairing with Other Ingredients
Willow Bark Extract generally pairs well with other ingredients. However, when using alongside other exfoliants, like glycolic acid or retinol, be cautious to avoid potential over-exfoliation. It might be best to alternate days or seek guidance from a skincare professional.
References

[1] Willow Bark Extract for Skin: Benefits and How to Use
[2] An evaluation of the effect of a topical product containing salicin on the visible signs of human skin aging
[3] Willow bark
[4] Retro beauty ingredient willow bark is more popular than ever
[5] 5 Reasons White Willow Bark Is Wonderful