Why You Should Consider Adding Astaxanthin to Your Skincare Routine
In the vast world of skincare, amidst the serums, creams, and elixirs, there emerges an ingredient with a name as intriguing as its benefits: Astaxanthin. This powerful component, with its origins rooted in nature, is slowly but steadily making waves in the skincare realm, garnering attention from experts and enthusiasts alike. Whether you're a skincare novice or a seasoned connoisseur, there's a lot to unpack about Astaxanthin. So, why has this ingredient gained such traction, and more importantly, should you consider adding it to your regimen?
What is Astaxanthin?
Every so often, an ingredient emerges from the annals of nature, ready to revolutionize the skincare world. Astaxanthin is one such marvel. But before we dive deep into its skin-loving virtues, let's understand its origin and its place in nature.
Natural Origin
Astaxanthin is a carotenoid, a naturally occurring pigment found in various organisms, responsible for the vibrant pink and red hues seen in marine life and some flora.
Astaxanthin Is Found in Microalgae, Yeast, Salmon, and Shrimp
At its source, Astaxanthin is produced by microalgae when subjected to environmental stress factors like excessive sunlight or low nutrition. These microalgae are then consumed by various marine creatures, such as shrimp and salmon. This consumption is the reason behind the distinctive pinkish-red colors exhibited by these creatures. It's fascinating to think that the pinkish hue of the salmon on your dinner plate is directly linked to Astaxanthin!
Astaxanthin's Role in the Natural Environment
Just as plants use chlorophyll to undergo photosynthesis, many aquatic organisms rely on Astaxanthin. It serves a dual purpose: protection against ultraviolet (UV) light and as a source of energy for the production of nutrients. It's the way nature has devised to shield these organisms from the sun's harmful rays and nourish them simultaneously.
Chemical Properties and Characteristics of Astaxanthin
Beyond its role in nature, the chemical composition of Astaxanthin is what truly captures the attention of skincare experts. It's a lipid-soluble compound, meaning it can integrate seamlessly with cell membranes, offering potent protection. Unlike some other antioxidants, Astaxanthin doesn't become pro-oxidant (or harmful) in the body under specific conditions. This stable nature is what makes it a promising candidate for topical and oral skincare applications [1].
How Astaxanthin Is Harvested for Skincare
Harnessing the benefits of Astaxanthin for skincare requires precision and care. The primary source for commercial production is the microalga Haematococcus pluvialis, recognized for its high Astaxanthin content. When these microalgae face unfavorable conditions, they begin to produce Astaxanthin in abundance. Through a process of cultivation, stress induction, and extraction, high-purity Astaxanthin is obtained. This extracted compound then undergoes further processing to be incorporated into skincare formulations, ensuring that you get the best of what nature has to offer in your daily regimen.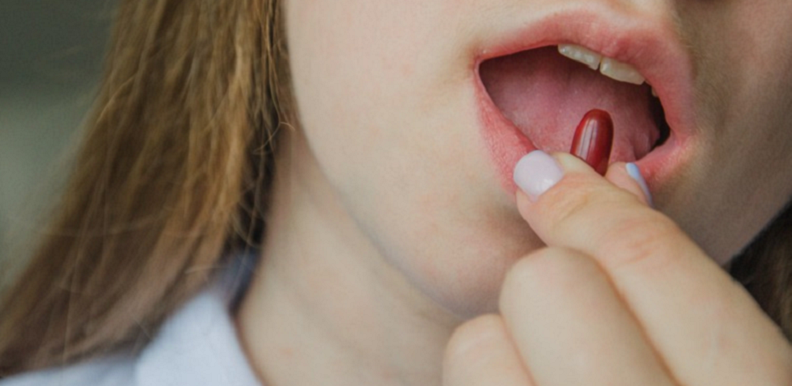 Benefits of Astaxanthin for the Skin
Astaxanthin is more than just a pigment, and its popularity in skincare isn't unfounded. Its unique properties make it a potent ally for your skin, offering multifaceted benefits.
Powerful Antioxidant Capabilities
Antioxidants are the unsung heroes of the skincare realm, fighting against the unseen culprits responsible for aging and skin damage. Among them, Astaxanthin shines brightly due to its outstanding potency.
Comparison with Other Antioxidants
It's not just about being an antioxidant; it's about how effective you are as one. Astaxanthin has been shown to be up to 6000 times more powerful than Vitamin C, 800 times stronger than CoQ10, and 550 times mightier than green tea catechins in neutralizing specific free radicals. These figures aren't just impressive; they place Astaxanthin in a league of its own.
Free Radical Neutralization
The primary role of antioxidants is to combat free radicals – unstable molecules that can damage the skin cells. Factors like sun exposure, pollution, and even our diet can increase free radicals. Astaxanthin, with its robust antioxidant nature, steps in to neutralize these molecules, preventing them from causing harm [2].
Anti-Inflammatory Properties
Skin inflammation isn't just about visible redness or irritation; it can be a silent perpetrator behind various skin issues, from premature aging to uneven skin tone. Astaxanthin's anti-inflammatory attributes can help alleviate such concerns.
By reducing the production of inflammatory cell messengers, it can soothe the skin, mitigate redness, and provide relief from various skin conditions that have inflammation as their root cause.
Boosts Skin Moisture and Elasticity
Healthy skin is hydrated and supple, and Astaxanthin plays a crucial role in maintaining this. Research suggests that consistent use of this carotenoid can enhance skin moisture levels and improve elasticity, making the skin appear youthful and radiant.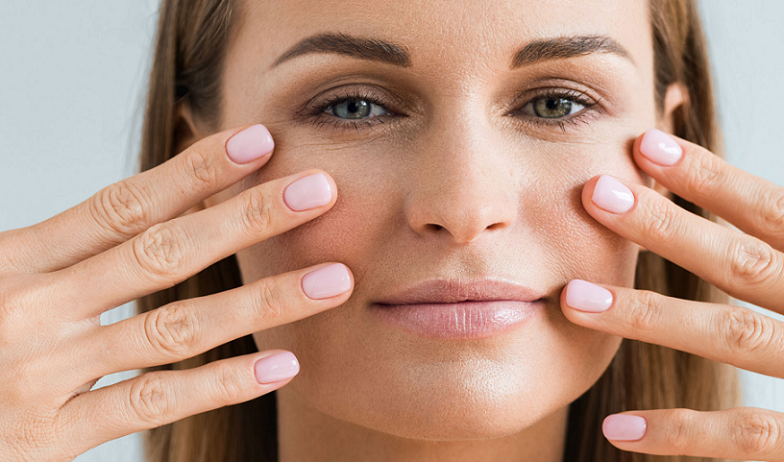 Reduces Fine Lines and Wrinkles
Aging is a natural process, but factors like sun exposure, stress, and pollution can hasten the appearance of fine lines and wrinkles. Astaxanthin, with its protective properties, can combat these premature signs of aging, smoothening the skin and reducing the appearance of these age indicators.
Offers UV Protection
The sun, while essential for life, is a double-edged sword when it comes to skin health.
How It Differs from Traditional Sunscreens
Unlike conventional sunscreens that primarily block or absorb UV rays, Astaxanthin offers an added layer of internal protection. While it doesn't replace your daily SPF, it fortifies the skin's natural defenses against UV-induced free radicals, reducing the risk of sunburn and photoaging [3].
Role in Preventing Sun Damage
Prolonged sun exposure without protection can lead to DNA damage in skin cells, potentially causing premature aging and increasing the risk of skin issues. Astaxanthin helps in protecting skin cells from this DNA damage, thereby preserving skin health and appearance.
Enhances Skin's Overall Appearance
Beyond its protective roles, Astaxanthin imparts a natural glow to the skin. Regular users often report a more even skin tone, reduced age spots, and an overall healthier complexion. It's like giving your skin a touch of nature's magic, making it look and feel revitalized.
Incorporating Astaxanthin into Your Routine
Understanding the benefits of Astaxanthin is only half the journey. To truly harness its potential, one must integrate it effectively into their skincare routine. Whether you're a skincare minimalist or have an elaborate ten-step regimen, incorporating Astaxanthin can be simple and seamless.
Popular Product Types
Astaxanthin's rising star in the skincare domain has led to its inclusion in various product formulations. Each type targets different skincare needs, so choosing the right one can amplify the results you desire.
Serums and Creams
Potent and packed, serums and creams infused with Astaxanthin provide direct application benefits. They can easily penetrate the skin, delivering concentrated doses of this carotenoid to the deeper layers. For best results, apply after cleansing and toning, allowing the product to fully absorb before proceeding with your moisturizer or sunscreen [4].
Supplements
While topical products tackle external concerns, supplements work from within, fortifying the skin's natural defenses. Consuming Astaxanthin supplements can enhance its systemic benefits, from UV protection to neutralizing free radicals throughout the body. Always consult with a healthcare professional before introducing new supplements to ensure they align with your overall health and wellness goals.
Facial Oils
For those who love the luxurious feel of oils, Astaxanthin-infused oils can be a game-changer. Lightweight yet nourishing, these oils can be used post-serum or as a final step in your nighttime routine. They lock in moisture, ensuring prolonged contact and absorption of Astaxanthin throughout the night.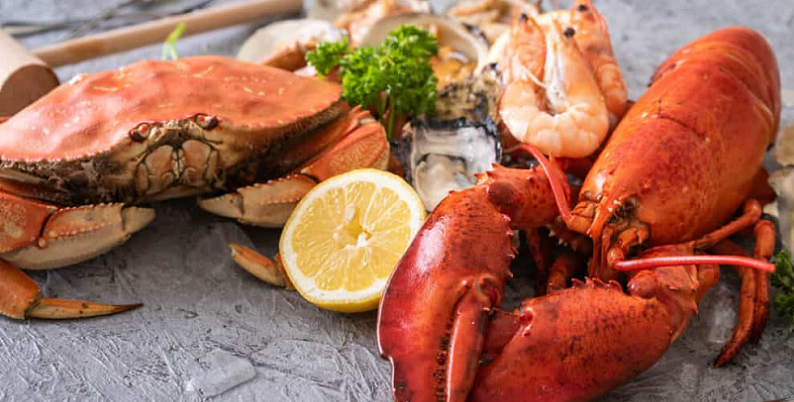 Best Times to Apply or Take Astaxanthin
Timing matters in skincare. Applying products at optimal times can greatly influence their effectiveness.
For topical Astaxanthin products like serums, creams, and oils, evening application is ideal. This allows the skin to absorb and utilize the ingredient during its natural repair and regeneration phase overnight. If you opt for Astaxanthin-infused sun care products, morning application is a must to shield the skin from daily UV exposure.
As for supplements, it's often recommended to consume them during meals to enhance absorption. However, always follow the specific guidelines provided on the product or by a healthcare professional [5].
Considerations for Different Skin Types
Astaxanthin's versatility makes it suitable for various skin types. However, slight modifications in its application can maximize its benefits based on your unique skin concerns.
Oily Skin
For those with an oily complexion, lightweight Astaxanthin serums can be ideal. They provide the necessary benefits without adding extra oiliness. It's also wise to opt for non-comedogenic formulations to prevent pore-clogging.
Dry Skin
Dry skin can greatly benefit from Astaxanthin-infused creams and oils. These products offer deep hydration while ensuring the skin reaps the antioxidant benefits. Layering a serum followed by a cream can provide an added moisture boost.
Sensitive Skin
While Astaxanthin is generally well-tolerated, those with sensitive skin should always patch-test any new product. Consider formulations specifically designed for sensitive skin, which often exclude potential irritants.
Combination Skin
For those with both oily and dry zones, a balanced approach works best. Use lightweight serums on oilier areas and richer creams on drier patches, ensuring even Astaxanthin distribution across the face.
References

[1] Astaxanthin in Skin Health, Repair, and Disease
[2] Skincare Science: Why astaxanthin is the under-the-radar ingredient that your skin really needs
[3] Astaxanthin and skincare
[4] Astaxanthin Is the Antioxidant You Never Knew You Needed
[5] Cosmetic benefits of astaxanthin on humans subjects