Night Owls: Tailoring Your Skincare Routine for Shift Work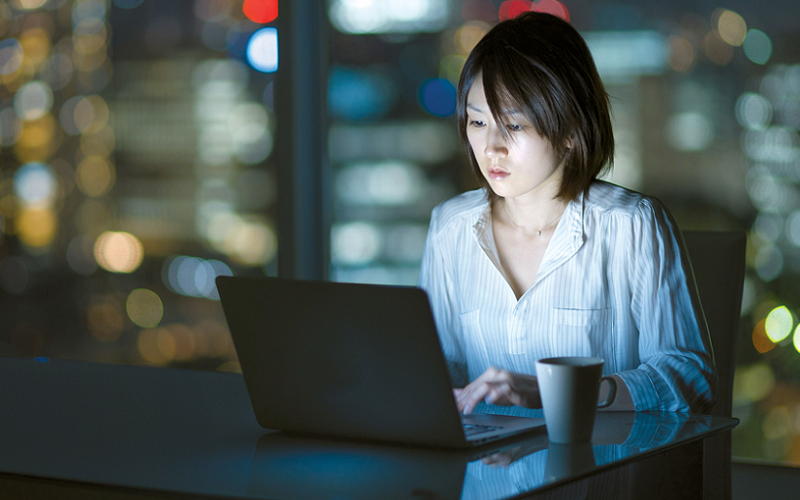 If you're a night owl, working late into the night and sleeping during the day, you've probably noticed that your skin doesn't always cooperate with your unconventional schedule. The reality is, our skin is deeply connected to our circadian rhythms, and when those rhythms are disrupted, our skin health can suffer. Here we look into the unique challenges that shift workers face when it comes to skincare.
Introduction to Night Owls Skincare
The world of shift work is a unique one, with its own set of challenges and rewards. One aspect that often gets overlooked, however, is skincare. When you're working while the rest of the world sleeps, your skincare needs can change dramatically.
Importance of Skincare for Shift Workers
Skincare is an essential part of overall health and wellness. For shift workers, it's even more critical. The disruption of the body's natural circadian rhythm can lead to a host of skin issues, from dryness and irritation to premature aging. By understanding the unique needs of your skin and tailoring your skincare routine accordingly, you can mitigate these issues and keep your skin looking its best.
Challenges Faced by Night Owls in Maintaining Skincare Routine
As a night owl, you face unique challenges when it comes to maintaining a skincare routine. The late nights, the exposure to artificial light, and the disruption of your sleep cycle can all take a toll on your skin. Additionally, the stress of working non-traditional hours can exacerbate skin issues.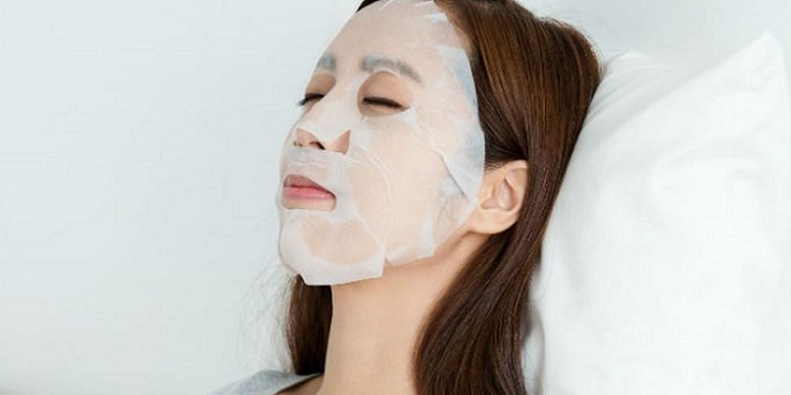 Understanding the Impact of Shift Work on Skin
Before we dig into the specifics of a tailored skincare routine for night owls, it's crucial to understand why shift work can have such a significant impact on your skin. Our bodies operate on a circadian rhythm, a 24-hour internal clock that regulates various physiological processes, including skin function. When this rhythm is disrupted, as it often is with shift work, our skin can suffer.
Explanation of Circadian Rhythm and Its Role in Skin Health
The circadian rhythm is our body's internal clock that regulates sleep-wake cycles, feeding, and various metabolic processes. It's influenced by external cues like light and temperature. When it comes to skin health, the circadian rhythm plays a significant role. During the day, the skin focuses on protection, defending against UV rays and environmental pollutants. At night, it shifts to repair and regeneration mode, healing the damage incurred during the day [1].
How Shift Work Affects the Skin
Shift work disrupts the natural circadian rhythm, which can lead to a host of skin issues. When you're awake and active during the night, your skin can get confused. It may continue to stay in protection mode when it should be in repair mode. This disruption can lead to a decrease in collagen production, a key component of skin elasticity, and an increase in oxidative stress, which can accelerate skin aging.
Common Skin Problems Faced by Shift Workers
Shift workers often report a range of skin problems. These can include increased dryness, as the skin's natural hydration process is disrupted. Some people may experience breakouts, as the stress of shift work can lead to inflammation and an overproduction of sebum, an oily substance that can clog pores. Others may notice signs of premature aging, such as fine lines and wrinkles, due to decreased collagen production and increased oxidative stress [2].
Importance of Tailoring a Skincare Routine for Night Owls
Now that we understand the impact of shift work on skin health, it's clear that a one-size-fits-all approach to skincare won't work for night owls. Your skin's needs are different, and your skincare routine should reflect that.
Why a Regular Skincare Routine May Not Work for Shift Workers
A regular skincare routine typically aligns with the body's natural circadian rhythm, with different products and treatments for day and night. However, as a shift worker, your "day" and "night" are different from the norm. Using a daytime moisturizer when your body is in repair mode or a heavy night cream when your skin is in protection mode may not yield the desired results.
The Need for a Customized Skincare Routine for Night Owls
This is where a customized skincare routine comes in. As a night owl, you need a routine that aligns with your unique schedule and skin's needs. This might mean using products typically reserved for nighttime during your "day" or vice versa. It could also mean incorporating specific treatments to address issues like dryness, breakouts, or signs of aging that are more prevalent in shift workers [3].
Benefits of a Tailored Skincare Routine for Shift Workers
A tailored skincare routine offers several benefits for shift workers. First, it ensures that your skin gets the right care at the right time, aligning with its natural processes even if your schedule doesn't. This can lead to improved skin health and appearance. Second, it can help address and prevent the common skin issues faced by shift workers, from dryness and breakouts to premature aging. Finally, a tailored skincare routine can also contribute to overall well-being, providing a sense of control and routine in a schedule that often feels upside down.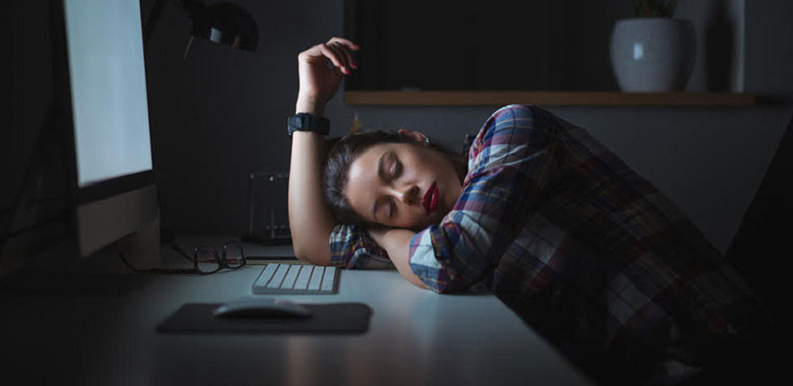 Building a Night Owl Skincare Routine
Creating a skincare routine that suits your shift work lifestyle doesn't have to be complicated. It's all about understanding your skin's needs and choosing the right products to meet those needs.
Understanding Your Skin Type
The first step in creating a tailored skincare routine is understanding your skin type. Whether your skin is dry, oily, combination, sensitive, or normal, each type has unique needs that should be addressed in your skincare routine. For example, if your skin is dry, you'll want to focus on hydrating and moisturizing products. If it's oily, you'll want to look for non-comedogenic products that won't clog your pores [4].
Choosing the Right Skincare Products for Night Shift Workers
Once you know your skin type, you can start choosing the right products. As a night shift worker, you'll want to focus on products that support your skin's natural processes. During your "day" (which may be the night for others), when your skin is in protection mode, opt for products with antioxidants to combat environmental stressors. During your "night" (your sleeping time), when your skin is in repair mode, look for products with ingredients like retinol or peptides that support skin regeneration.
Step-by-Step Guide to a Night Owl Skincare Routine
Here's a basic step-by-step guide to a night owl skincare routine:
Cleansing: Start with a gentle cleanser to remove dirt and excess oil from your skin. This should be done at the start of your "day" and before you go to "sleep".
Toning: After cleansing, use a toner to balance your skin's pH and prepare it for the next steps in your routine.
Serums and Treatments: Apply any serums or treatments next. During your "day", opt for antioxidant-rich serums. During your "night", use products that support skin repair.
Moisturizing: Finish with a moisturizer to hydrate your skin and lock in the benefits of your serums and treatments. You may want to use a lighter moisturizer during your "day" and a heavier one during your "night".
Sun Protection: If your "day" includes any time in the actual daylight, don't forget to apply a broad-spectrum sunscreen to protect your skin from UV damage.
Essential Skincare Tips for Night Owls
Creating a tailored skincare routine is a crucial part of maintaining healthy skin as a shift worker. However, there are also other factors to consider that can significantly impact your skin health.
Importance of Hydration and Nutrition for Skin Health
Hydration and nutrition play a significant role in skin health. Drinking plenty of water helps keep your skin hydrated from the inside out, promoting a healthy complexion. Eating a balanced diet rich in fruits, vegetables, lean proteins, and healthy fats provides your skin with the nutrients it needs to function properly and repair itself. As a shift worker, it can be easy to fall into unhealthy eating habits, but try to prioritize balanced, nutritious meals and snacks whenever possible [5].
The Role of Sleep in Skin Regeneration
Sleep is a crucial time for skin regeneration. It's when your skin repairs and rejuvenates itself. As a shift worker, getting quality sleep can be a challenge, but it's essential for your skin health. Try to create a sleep-friendly environment with blackout curtains, earplugs, or a white noise machine to help you get the rest you need. Also, stick to a consistent sleep schedule, even on your days off, to help regulate your body's internal clock.
Tips for Protecting Skin from Artificial Light Exposure
As a night owl, you're likely exposed to a lot of artificial light, which can contribute to skin aging. To protect your skin, consider wearing a daily moisturizer with blue light protection. Also, try to take breaks from screen time and use devices with a blue light filter when possible.
Stress Management and Its Impact on Skin Health
Stress can have a significant impact on skin health, leading to issues like breakouts and premature aging. As a shift worker, you may experience higher levels of stress due to the demands of your job and the disruption of your circadian rhythm. Incorporating stress management techniques, such as deep breathing, yoga, or meditation, into your routine can help manage stress levels and promote healthier skin.
References

[1] Best Skin Care Regimen and Products for Night Shift Workers
[2] Skin Care for the Night Owls
[3] The Oscars: Skincare Tips for Night Owls
[4] Attention Night Owls! How Late Nights Can Affect Your Skin
[5] Does Being a Night Owl Affect Your Health?