Peptides in Skincare: Small Molecules, Big Results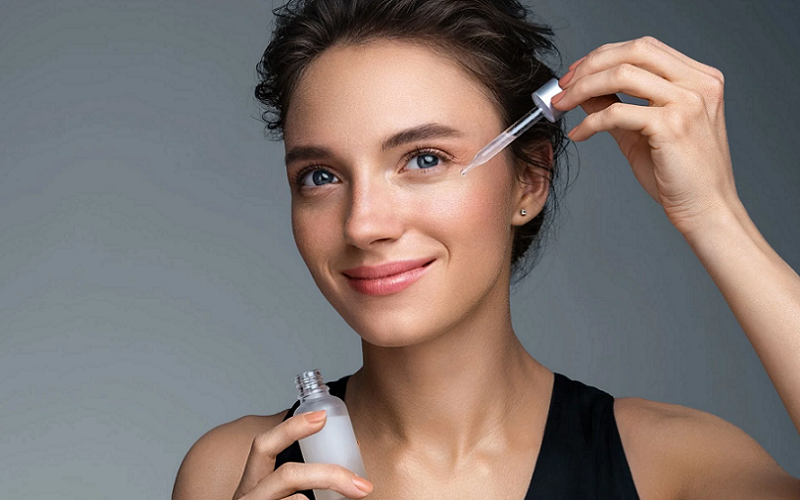 When you delve into the universe of skincare, you'll encounter an array of ingredients, each promising transformative results. Among these, peptides have emerged as some of the most potent and promising molecules in contemporary skincare. But what exactly are peptides? How do these minuscule molecules wield such significant influence over our skin's health and appearance?
Historical Context of Peptides in Skincare
Peptides have not always been the buzzword in skincare. Their journey to becoming a staple in many skincare formulations is a tale of discovery, innovation, and understanding the intricate mechanisms of skin health. Digging into this history can help us appreciate the research and advancements that have solidified their role in the world of beauty and self-care.
Early Use of Peptides
Long before modern science began formulating peptides for commercial skincare, nature provided its own sources. Traditional cultures utilized certain foods, herbs, and animal products known for their skin-enhancing properties. While these early societies might not have recognized the exact molecular structures at play, they instinctively appreciated the benefits of peptide-rich sources. For example, some ancient civilizations used bone broths, rich in natural peptides, to maintain youthful skin and heal injuries.
Evolution of Peptide Research and Skincare Integration
The scientific community's interest in peptides, particularly as potential skincare ingredients, began to gain momentum in the 20th century. Researchers recognized that these short chains of amino acids could play pivotal roles in skin health, especially in processes like collagen production.
The late 1980s and early 1990s saw the first peptide-infused products hit the market, capitalizing on breakthroughs that identified specific peptides like Matrixyl (palmitoyl-pentapeptide 3). This peptide was one of the initial forerunners, known for its ability to reduce the appearance of fine lines and wrinkles.
As research progressed, more peptides were discovered and synthesized. Innovations in biochemistry allowed scientists to design specific peptides to target various skin concerns, from hydration to pigmentation issues. Today, peptide-infused products range from high-end serums to accessible over-the-counter creams, showcasing the ingredient's ubiquity and trusted reputation in the skincare industry.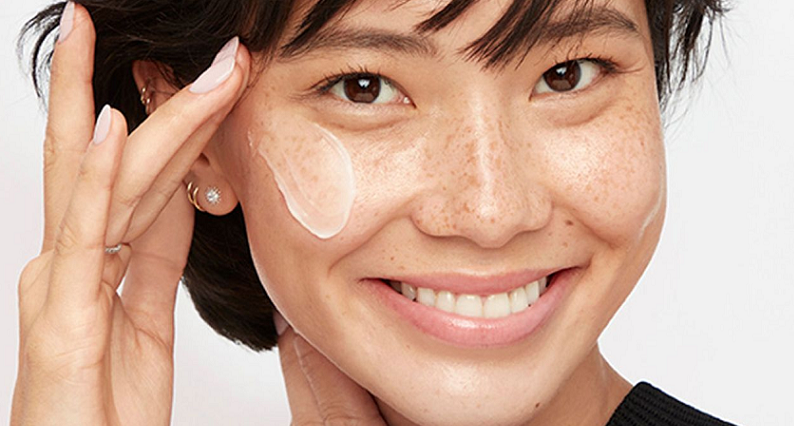 The Science Behind Peptides
As we journey deeper into the realm of peptides, it's essential to understand their scientific foundation. Peptides, in essence, are nature's very own alchemists, working diligently beneath the skin's surface to foster health, vitality, and youthfulness.
Structure and Types of Peptides
Peptides are, quite simply, short chains of amino acids. Amino acids are the building blocks of proteins, and when they link together in specific sequences, they form peptides. Based on the number of amino acids present, peptides can be categorized into various types [1].
Oligopeptides
These contain a small number of amino acids, usually between 2 and 10. Due to their compact size, they are often more easily absorbed and can penetrate the skin's layers with efficiency, making them particularly valuable in skincare formulations.
Polypeptides
A bit larger than oligopeptides, polypeptides can consist of up to 50 amino acids. They play an essential role in forming specific proteins that the skin requires for structure and function.
Tripeptides
As the name suggests, tripeptides are made up of three amino acids. They have gained fame in the skincare world for their potential in boosting collagen production, a crucial protein for maintaining the skin's firmness and elasticity.
Tetrapeptides
Consisting of four amino acids, tetrapeptides have been lauded for their anti-inflammatory properties and their ability to help rejuvenate the skin's appearance by targeting issues like puffiness and discoloration.
How Peptides Function in the Skin
Peptides are like conductors in the grand orchestra of skin health. They send signals to our cells, guiding them in their various tasks, from collagen production to skin repair.
Collagen Production
Collagen is the primary structural protein in our skin, responsible for its strength and suppleness. Certain peptides signal the skin to produce more collagen, combating the natural decline of collagen as we age and aiding in wrinkle reduction.
Hydration Regulation
Peptides like aquaporins play a role in managing the skin's hydration levels. By ensuring that skin cells retain moisture effectively, they assist in maintaining a plump, hydrated, and youthful complexion.
Skin Healing and Regeneration
Certain peptides accelerate the skin's natural healing processes. They can aid in skin regeneration, helping to repair damage from factors like UV exposure, pollutants, or physical injuries.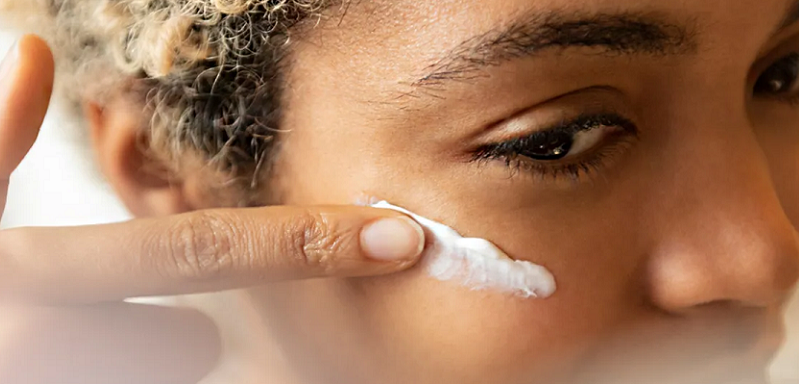 Benefits of Peptides in Skincare
The world of skincare is replete with ingredients that promise a myriad of benefits. Among them, peptides have stood out as one of the most effective and versatile allies for our skin. Their potency is grounded in science, but their results are visible to the naked eye.
Anti-Aging Properties
Age is more than just a number; it's a journey, one that our skin embarks upon, reflecting the passage of time in its own unique way. Peptides, in this journey, act as supportive companions, aiding in preserving and restoring the skin's youthful essence [2].
Reducing Fine Lines and Wrinkles
Peptides promote collagen synthesis, as we previously explored. Increased collagen helps maintain skin's elasticity and firmness, directly combating the appearance of fine lines and wrinkles. Ingredients like Matrixyl, for instance, have shown promising results in clinical studies, revealing a significant reduction in wrinkle depth with consistent use.
Improving Skin Elasticity
Elasticity ensures our skin has that bounce-back quality. With age, however, this elasticity reduces. Peptides signal the skin to produce elastin, another vital protein, helping maintain that supple, youthful texture.
Skin Barrier Enhancement
Our skin is a protective barrier, shielding us from environmental stressors, pollutants, and other harmful agents. Peptides play a critical role in fortifying this barrier, ensuring it remains robust and resilient.
Brightening and Evening Skin Tone
Radiance and even skin tone are often indicators of skin health. Some peptides target melanin production and distribution, ensuring that skin retains a bright, even tone. By doing so, they help reduce the appearance of dark spots, hyperpigmentation, and other discolorations, giving the skin a luminous glow.
Calming Sensitive Skin and Reducing Inflammation
For those with sensitive skin, inflammation and redness can be daily challenges. Certain peptides have potent anti-inflammatory properties, helping to soothe irritated skin. By reducing inflammation, they not only provide immediate relief but also prevent potential long-term damage that chronic inflammation can cause [3].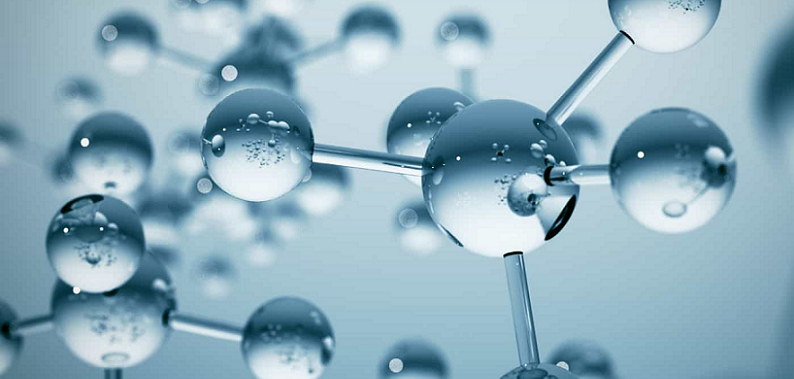 Choosing the Right Peptide Product
Navigating the vast ocean of skincare products can sometimes feel overwhelming, especially when searching for effective peptide-infused options. While peptides are universally beneficial, the efficacy of a product often hinges on its formulation, accompanying ingredients, and how well it caters to individual skin needs.
Key Ingredients to Look for in Combination with Peptides
Combining peptides with other potent skincare ingredients can enhance their efficacy, providing a synergistic effect that amplifies benefits. When scanning product labels, consider looking for these complementary ingredients:
Hyaluronic Acid
This naturally occurring molecule excels at retaining moisture, ensuring skin remains hydrated and plump. When paired with peptides, hyaluronic acid can enhance the skin's texture, making it feel softer and smoother.
Antioxidants
Ingredients like Vitamin C, Vitamin E, and green tea extract help combat oxidative stress caused by free radicals. Their inclusion in peptide products not only ensures protection against environmental aggressors but also enhances the skin's overall health and radiance.
Retinol
A derivative of Vitamin A, retinol is revered for its anti-aging properties. When used alongside peptides, the duo can provide a powerful punch against signs of aging, further promoting collagen production and skin cell turnover.
Popular Peptide Products and Recommendations
The skincare market is flush with peptide-based products [4]. Here are some general recommendations based on various skin needs:
For Aging Skin: Opt for serums with peptides known specifically for collagen stimulation, such as Matrixyl 3000.
For Dry Skin: Moisturizers or creams that combine peptides with hyaluronic acid can offer an extra hydration boost.
For Sensitive Skin: Look for peptide products with soothing agents like aloe vera or chamomile to reduce inflammation and redness.
Consideration of Skin Types
Understanding your skin type is pivotal when selecting the right peptide product. Here are some guidelines:
Oily Skin: Gel-based or lightweight serums with peptides can provide the benefits without making the skin feel greasier.
Dry Skin: Rich peptide creams or oils can ensure deeper hydration.
Combination Skin: Balancing products, like peptide-infused toners or lightweight lotions, might work best.
Sensitive Skin: Choose peptide products free from fragrances or potential irritants, ensuring they have a calming effect.
How to Incorporate Peptides into Your Skincare Routine
Embracing peptides in your skincare regimen is a decision that promises rewarding outcomes. However, the effectiveness of these mighty molecules also depends on how you introduce them into your routine. Proper application and sequencing can make a world of difference in the results you see.
Identifying the Right Time of Day
Just as with many skincare ingredients, timing can influence the potency and effectiveness of peptides.
Morning Application
Starting your day with a peptide-infused product can shield your skin from daily stressors. If your chosen product combines peptides with antioxidants, it's especially beneficial in the morning to combat free radicals from UV rays and pollution [5].
Evening Application
Night is a time of restoration for our skin. Using peptides in the evening can boost this natural repair process, allowing the ingredients to work synergistically with the body's rejuvenation cycle.
Sequencing in Your Routine
Layering products correctly ensures maximum absorption and minimizes the risk of any interactions between ingredients.
Cleanse First
Start with a gentle cleanser to remove dirt and impurities, ensuring a clean slate for subsequent products.
Apply Water-Based Serums
If your peptide product is a water-based serum, it should be applied post-cleansing. This ensures deeper penetration into the skin.
Moisturize
After applying your peptide product, seal in the goodness with a moisturizer. This not only provides hydration but also ensures the active ingredients are locked into the skin.
Sunscreen (Morning Routine)
Always finish your morning routine with sunscreen. This is crucial, especially if you're using peptides in combination with ingredients that may make your skin more sensitive to the sun, like retinol.
Combining Peptides with Other Ingredients
While peptides play well with most ingredients, it's crucial to be informed about potential interactions.
Compatible Combinations
As mentioned earlier, peptides can be effectively combined with antioxidants, hyaluronic acid, and even retinol for amplified benefits.
Ingredients to Use Cautiously
If using peptide products alongside exfoliants like AHAs or BHAs, it's wise to alternate their application. For instance, use exfoliants in the morning and peptides in the evening to prevent potential skin irritation.
Patience and Consistency
Skincare is a marathon, not a sprint. While peptides are potent, visible results require consistency in application and patience. Most individuals notice significant improvements after several weeks of regular use.
References

[1] What Are Peptides and What Do They Do for Skin?
[2] What Are Peptides? What To Know About This Anti-Aging Ingredient
[3] Peptides and Skin Care
[4] Peptides and Skin Health
[5] Anti-Wrinkle Benefits of Peptides Complex