Skin Fasting: Should You Give Your Skin a Break from Products?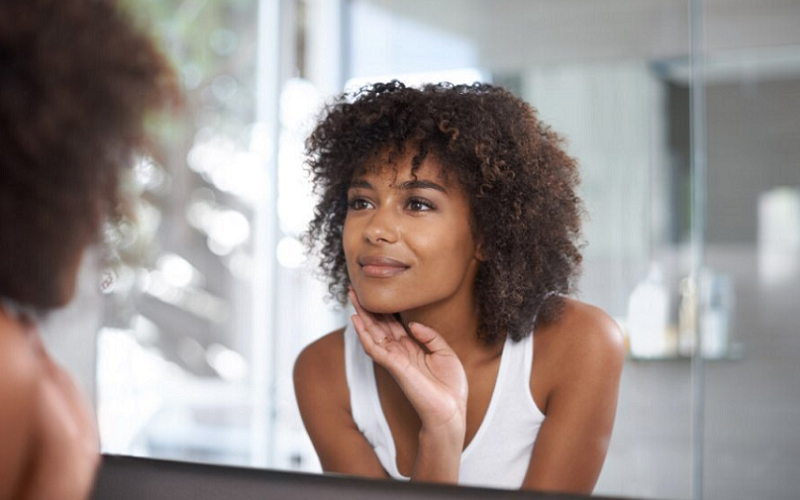 In our pursuit of flawless skin, our bathroom shelves are often laden with jars, tubes, and bottles of skincare products, each promising radiant and youthful skin. But in recent years, a new trend has been gaining traction: skin fasting. At its core, skin fasting encourages giving our skin a break from the myriad of products we use daily, allowing it to recalibrate and rejuvenate naturally. But is this minimalist approach beneficial, or is it just another fleeting trend?
The Science Behind Skin Fasting
The beauty and skincare industry is saturated with products, each promising a different result and boasting unique ingredients. Yet, as the concept of skin fasting gains popularity, many are left wondering if there's any science to back up the trend. To better understand the reasoning and potential benefits of skin fasting, it's essential to first familiarize ourselves with our skin's natural functions and how overusing products can affect them.
Natural Skin Barrier Function
Our skin, the body's largest organ, plays an incredibly vital role in protecting our internal organs from external threats like pathogens, UV radiation, and pollutants. It achieves this through a combination of cells, lipids, and natural secretions.
Role of Sebum
Sebum is a natural, oily secretion produced by our sebaceous glands. This oil acts as a protective layer, preventing the loss of moisture and protecting against external aggressors. In a balanced state, sebum keeps our skin moisturized and gives it a healthy glow. However, over-cleansing or using products that strip the skin can disrupt this natural oil production, leading either to excess oiliness or extreme dryness.
Natural Skin Renewal Cycle
Our skin constantly renews itself, with old cells shedding away to make room for new ones. This process typically takes about 28 days but can be affected by several factors, including age, environment, and the products we use. Over-exfoliating or using harsh products can disrupt this natural cycle, leading to sensitivity, irritation, or a compromised skin barrier.
Effects of Overusing Skincare Products
While skincare products are designed to nourish, protect, and enhance our skin's natural functions, sometimes, too much of a good thing can be counterproductive.
Disruption of Skin's pH
Healthy skin typically has a slightly acidic pH, which helps maintain its barrier function and ward off harmful bacteria. However, some products, especially those that are overly alkaline, can disrupt this delicate balance. Over time, this can make the skin more prone to infections, irritation, and breakouts.
Potential for Irritation and Sensitivity
Introducing multiple products into a skincare routine can increase the chance of irritation, especially if these products contain potent active ingredients. Combining acids, retinoids, and other powerful components without proper knowledge can lead to over-sensitization of the skin, making it more vulnerable to damage [1].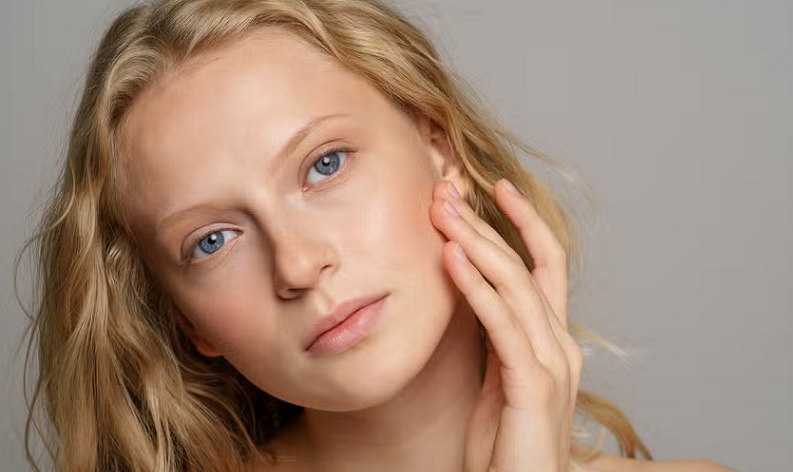 Benefits of Skin Fasting
As we delve deeper into the idea of letting our skin breathe free from the constant application of products, it's essential to highlight the advantages of such an approach. Skin fasting isn't merely about abstaining from your daily beauty regimen; it's a purposeful pause, allowing our skin to reset and recalibrate.
Resetting Your Skin
Much like our bodies appreciate a detox or a day without indulgent foods, our skin too can benefit from a break. This reset can offer various advantages:
Allowing for Natural Moisture Balance
One of the primary benefits of skin fasting is allowing your skin to establish its natural moisture balance. When you step away from over-moisturizing or over-drying products, your skin can self-regulate, producing just the right amount of sebum. For some, this might mean discovering that their skin wasn't as oily or as dry as they previously believed.
Reduction in Breakouts and Irritation
For those who regularly experience breakouts or skin irritation, a product hiatus can sometimes help pinpoint the cause. Without the introduction of various ingredients each day, the skin has an opportunity to calm down, which may lead to reduced redness and fewer breakouts.
Identifying Potentially Harmful Products
Skin fasting can also serve as an investigative pause, allowing individuals to recognize which, if any, products might be causing harm.
Easier Pinpointing of Irritants
By reintroducing products one at a time after a fasting period, you can more easily identify any product that may cause irritation or breakouts. This can be especially beneficial for those with sensitive skin, who often struggle to pinpoint exact product culprits [2].
Simplifying Your Routine
Once you identify which products your skin loves and which it could do without, it becomes easier to simplify your skincare routine. Not only does this save time, but it also means that you're only applying what your skin truly needs, reducing the chance of product-induced problems.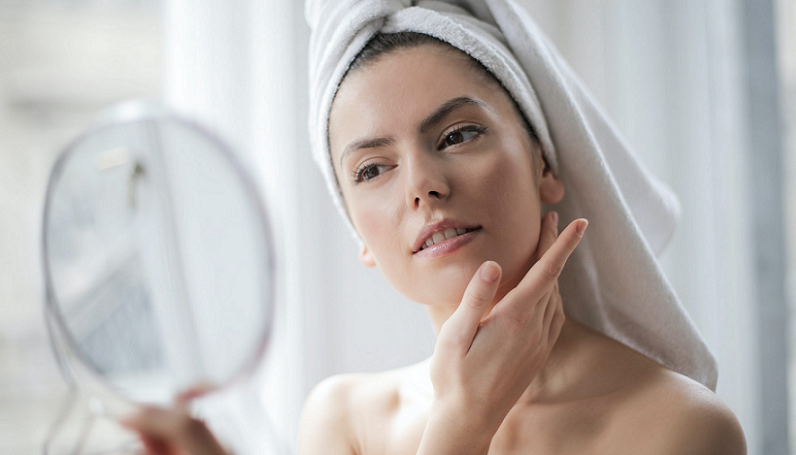 Potential Drawbacks and Concerns of Skin Fasting
While skin fasting seems to be a promising approach for many, it's also imperative to consider the flip side of the coin. As with any skincare trend, what works wonders for one person might not be suitable for another. As we venture into the less explored territory of potential pitfalls and concerns surrounding skin fasting, it becomes evident that a one-size-fits-all approach rarely applies in the realm of skincare.
Extended Dryness or Breakouts
Upon embarking on a skin fasting journey, some individuals might experience unexpected results:
Extended Dryness
While many hope to find a balanced moisture level during a fasting period, others might discover that their skin becomes drier without their usual moisturizers. This can lead to flakiness, tightness, or even increased sensitivity in some cases.
Initial Breakout Phase
For some, the detox phase might bring with it an initial surge in breakouts. As the skin purges itself of impurities and adjusts to the absence of regular products, a temporary increase in acne or other skin concerns can occur.
Risk for Individuals with Medical Skin Conditions
It's crucial to recognize that skin fasting might not be suitable for everyone, especially for those with certain skin conditions:
Eczema, Psoriasis, and Other Conditions
Individuals with medical skin conditions like eczema, psoriasis, or rosacea might find that abstaining from their prescribed or over-the-counter treatments can exacerbate their symptoms. For these individuals, skin fasting could do more harm than good [3].
Importance of Consulting a Dermatologist
Before starting any form of skin fasting, especially for those with known skin conditions, it's vital to consult a dermatologist. They can offer guidance on whether this approach is safe and how to go about it without risking a flare-up.
Feeling "Unfinished" Without a Routine
For many, the act of skincare is not just about the products but the ritual itself:
Loss of a Calming Ritual
The daily routine of cleansing, toning, moisturizing, and more can be a meditative and calming ritual for many. Stepping away from this can lead some to feel "unfinished" or out of sync with their self-care routines.
Mental and Emotional Impact
For some, skincare is a confidence booster. The potential initial adverse effects of skin fasting, such as breakouts or dryness, might take a toll on one's self-esteem and overall well-being [4].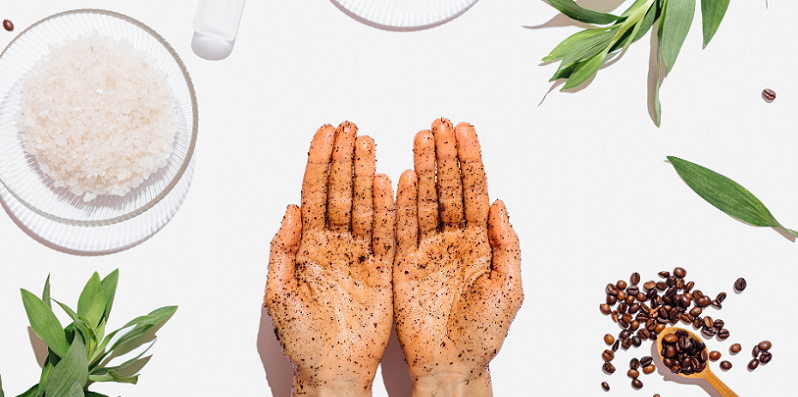 Tips for Trying Skin Fasting Safely
Embracing the idea of skin fasting requires a thoughtful approach. Whether you're intrigued by the benefits or simply want to challenge your usual skincare routine, safety should always be paramount.
Starting with Shorter Durations
Before diving headfirst into an extended skin fast, consider easing into the process:
One-Day Fasts
Instead of committing to a week or longer right away, begin with a 24-hour period. This can give you a glimpse into how your skin reacts and if any immediate concerns arise. It's a manageable timeframe and a gentle introduction to the concept.
Weekend Fasts
If you find success with a one-day fast and wish to extend, consider trying a weekend fast. This duration allows for a more extended break without overwhelming your skin or drastically altering your routine.
Paying Close Attention to Skin's Response
Observation is key during a skin fasting period.
Note Changes in Texture, Moisture, and Sensitivity
Regularly assess your skin's texture, hydration levels, and any signs of sensitivity. It's essential to recognize if your skin is genuinely benefiting from the break or if there are signs of distress [5].
Maintain a Skin Diary
Keeping a journal of your skin's daily appearance and feel can be invaluable. This not only helps you track changes but can also be a useful reference if you decide to consult with a skincare professional about your experience.
Adjusting as Needed Based on Observations
Flexibility is crucial during skin fasting.
Introduce Hydration If Necessary
If you notice that your skin is becoming excessively dry, don't hesitate to introduce a mild, fragrance-free moisturizer. The goal is to maintain skin health, not to adhere rigidly to fasting rules.
Shorten or Extend the Fasting Duration
Depending on your observations, you may find that you need to shorten your intended fasting period, or you might discover that extending it feels right for your skin. Listen to your skin and adjust accordingly.
References

[1] What is Skin Fasting – And Should You Be Giving Your Skin a Break
[2] What Is Skin Fasting, And Should You Try It? A Dermatologist Explains It All
[3] What is skin fasting?
[4] What Is Skin Fasting? I Tried It — and I'd Do It Again
[5] From Cleansing to Fasting: How Skin Fasting Differs from Other Skincare Routines