Can You Over-Moisturize? The Pitfalls of Too Much of a Good Thing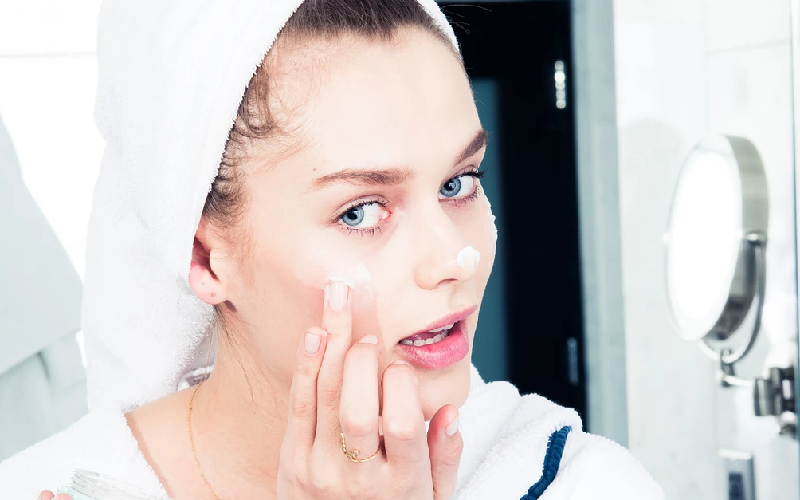 Hydration is often heralded as the key to a glowing complexion, with countless skincare enthusiasts and professionals alike singing the praises of a good moisturizer. But as we delve into the art of skincare, an important question arises: Is it possible to have too much of a good thing? While it might seem counterintuitive, over-moisturizing is a genuine concern, with potential consequences for our skin's health and appearance.
Understanding Skin's Natural Moisture Barrier
The skin is a complex organ, much more than just the outer covering of our bodies. It serves as our first line of defense against external aggressors, from harmful UV rays to pollution. A crucial component in this protective role is the skin's natural moisture barrier. But what exactly is this barrier, and how does it function? Let's delve deeper.
Brief Anatomy of the Skin's Layers
The skin comprises three primary layers: the epidermis, the dermis, and the hypodermis. The outermost layer, the epidermis, is the one we're most familiar with, as it's what we see and feel. Within the epidermis lies the stratum corneum, a set of dead skin cells that acts like a wall, holding in moisture and keeping out potential irritants.
How the Skin Naturally Retains Moisture
Our skin has a natural ability to retain moisture, and this is where the concept of a "moisture barrier" comes into play. This barrier is primarily made up of lipids (fats) that fill the spaces between skin cells. Imagine it as the mortar between bricks. These lipids prevent the loss of water from the skin and also block harmful substances from entering. Hydrated skin is more than just about aesthetics; it ensures that the skin functions optimally, remaining elastic and less prone to damage.
Role of Sebum in Skin Hydration
Sebum, an oily substance produced by our sebaceous glands, plays a pivotal role in our skin's hydration strategy. While often vilified for its role in acne, sebum is essential. It coats the skin's surface, trapping in moisture and preventing it from evaporating. Furthermore, sebum contains various lipids that maintain the integrity of our moisture barrier. So, when our skin is in balance, sebum acts as a helpful ally, ensuring our complexion remains hydrated and supple.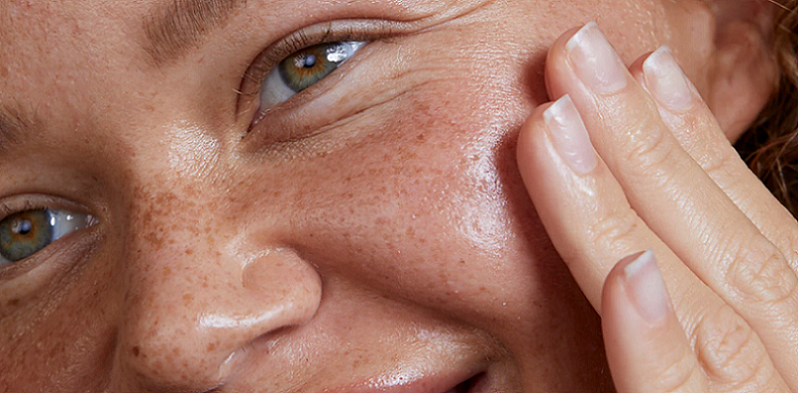 What Happens When You Over-Moisturize?
We've all been there: faced with dry or dehydrated skin, we reach for our trusty moisturizer and generously slather it on, hoping for quick relief. But can we overdo it? As with many things in life, balance is key.
Clogged Pores and Acne Breakouts
Moisturizing is vital for healthy skin, but like anything in excess, it can bring unintended consequences.
The Relationship Between Excessive Moisturizer and Comedones
Comedones, which manifest as blackheads or whiteheads, occur when pores become clogged. While there are many culprits, one surprising factor is over-moisturizing. When too much product sits on the skin, especially if it's thick or not suitable for one's skin type, it can lead to clogged pores. These blockages prevent sebum from flowing freely, leading to comedonal acne [1].
Types of Breakouts Linked to Over-Moisturizing
Besides the common blackheads and whiteheads, excessive moisturization can also be linked to deeper, more painful breakouts like cystic acne. When the skin is unable to breathe or exfoliate naturally, there's an increased chance for bacteria to thrive, leading to these more severe blemishes.
Diminishing the Skin's Natural Hydration Process
Our skin is remarkable in its ability to adapt and maintain equilibrium.
How Over-Moisturizing Can Make the Skin Lazy
By constantly feeding the skin external moisture, it might become less efficient in producing its natural hydrating agents, like sebum. Over time, this reliance can make skin "lazy," rendering it less capable of self-hydration.
Potential to Weaken Skin's Natural Protective Barrier
Excessive moisture can dilute the essential lipids in the skin barrier, weakening its protective functions. This compromise can make the skin more susceptible to external irritants and increase water loss—a phenomenon called transepidermal water loss or TEWL.
Product Build-up on the Skin's Surface
The layering of skincare products has become a trend, but there's a fine line between nourishment and overload.
Potential for Skin Irritation and Sensitivity
Product build-up can create a layer that traps pollutants and irritants close to the skin's surface. Over time, this can lead to increased sensitivity, redness, and even conditions like contact dermatitis [2].
Effects on Skin Texture and Radiance
Over-moisturized skin can often feel heavy and appear dull. The excessive product might not only prevent the skin from breathing but also inhibit its natural exfoliation process. This can result in a lackluster complexion and an uneven skin texture.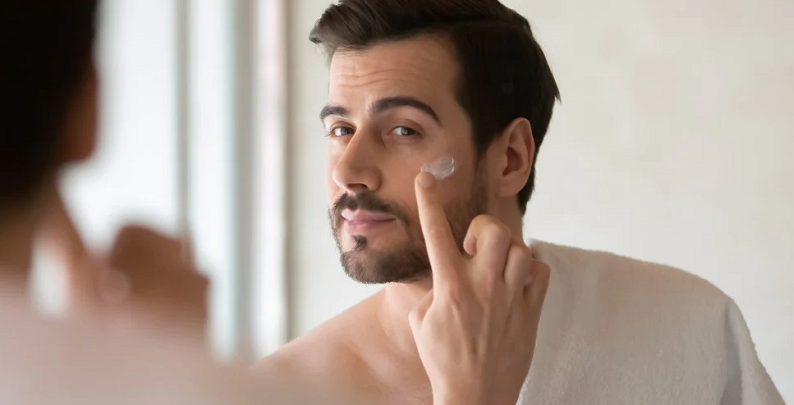 Identifying Signs of Over-Moisturization
Being proactive in skincare often means staying attuned to the subtle shifts in our skin's appearance and feel. Over-moisturization may not be immediately evident, but certain signs can give us clues that it's time to reassess our moisturizing habits.
Skin Feels Greasy or Oily Consistently
One of the most obvious signs that you might be applying too much moisturizer is the persistent greasy or oily feeling on your skin. It's natural for skin to produce oil, but if it feels like a slick layer is always present, it might be an indication that your moisturizer isn't fully absorbing, perhaps due to its excessive application.
Occurrence of Small, White Bumps (Milia)
Milia are tiny, benign, white bumps that often appear around the eyes and cheeks. They're not pimples or a form of acne, but rather a buildup of keratin trapped under the skin. While they can have several causes, one contributing factor is the excessive application of rich creams or oils, which can obstruct the natural exfoliation process of the skin [3].
Skin Looking Shiny or Waxy
A healthy glow is often what we aim for, but there's a difference between a natural radiance and a consistent shiny or waxy appearance. If your skin seems to have lost its matte or natural finish and appears unnaturally glossy, especially in areas that aren't usually oily, you might be overdoing the moisturization.
Frequent Breakouts in Areas Previously Clear
While breakouts can be attributed to a multitude of factors, a sudden emergence of pimples in areas that were typically clear might be a hint. If you notice breakouts in places where you usually don't get them, and you've recently ramped up your moisturizing game, there might be a connection.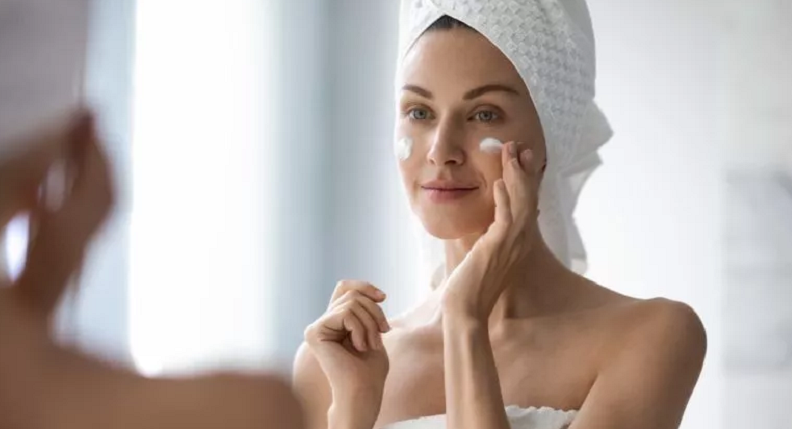 Alternatives and Additions to Regular Moisturizers
Finding the right skincare balance requires an open mind to experimentation and a willingness to adapt. If you suspect that you're over-moisturizing or simply want to explore other hydrating avenues, it's a good idea to consider alternatives or additions to conventional moisturizers.
Hydrating Serums and Their Benefits
Serums are like the unsung heroes of the skincare world. They pack a punch with concentrated ingredients, yet are often lightweight in texture.
Why Opt for a Hydrating Serum?
Hydrating serums, specifically, are formulated to deliver intense moisture deep into the skin using smaller molecules. They often contain ingredients like hyaluronic acid, which can hold up to 1,000 times its weight in water. This provides hydration from within, without necessarily adding a heavy layer on the skin's surface [4].
Layering with Other Products
One of the advantages of serums is their versatility. They can be layered under your regular moisturizer for an added boost of hydration, or, for those with oilier skin, they might suffice on their own on certain days.
The Role of Facial Oils in Moisturization
Facial oils have made a significant mark in skincare routines globally, and for a good reason.
Natural Oils vs. Skin's Sebum
Some facial oils, such as jojoba oil, closely resemble the natural sebum produced by our skin. This means they can provide hydration and nourishment without clogging pores or making the skin feel excessively greasy.
Mixing Oils with Moisturizers
For those who love their traditional moisturizers but seek a bit more, a drop or two of facial oil mixed into your cream can enhance its hydrating properties. This way, you get the benefits of both without overwhelming your skin [5].
Incorporating Hydrating Masks and Treatments
Sometimes our skin needs an extra boost, especially during seasonal changes or particularly stressful periods.
Overnight Hydrating Masks
Unlike traditional masks that you rinse off, overnight masks are designed to be left on as you sleep, allowing for deep hydration and repair. They're typically lightweight and breathable, offering a surge of moisture without the heaviness of some creams.
Periodic Hydrating Treatments
Consider treatments like hydrating facials or steam sessions as occasional treats for your skin. These can provide intensive hydration, helping to replenish any moisture loss and restore balance.
References

[1] Are you using too much moisturizer? Here are 5 signs that suggest you might be
[2] Ask a Derm: Can You Over-Moisturize in the Summer?
[3] Does Moisturizer Cause Acne? 5 Signs You're Using Over-Moisturizing
[4] 5 Signs You Could Be Using the Wrong Moisturizer
[5] Moisturizers: Do they work?