The Science Behind Why Your Skin Type Changes Over Time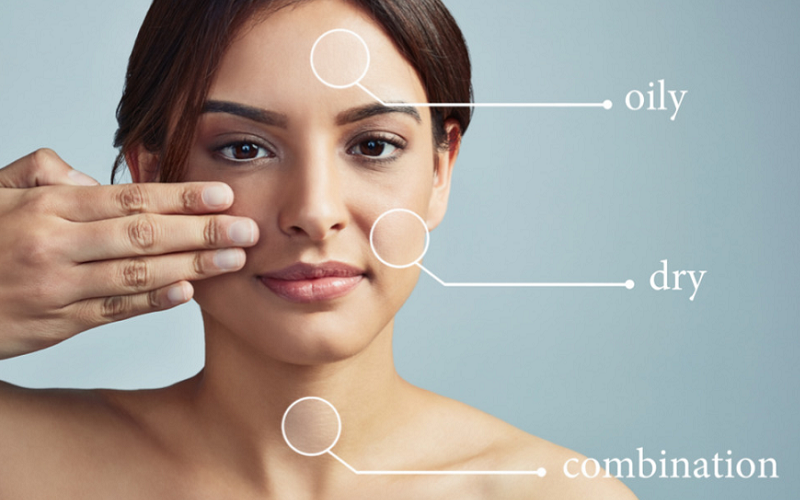 Our skin, the body's largest organ, is a marvel of nature that deserves our attention and care. We all know that our skin can be categorized into different types, such as oily, dry, combination, normal, or sensitive. But did you know that your skin type is not set in stone? Yes, that's right — the skin you had in your teenage years might not be the same as in your 30s, 40s, or beyond. This ever-evolving nature of skin begs the question — why do skin types change over time?
Here we journey through the layers of the skin and uncover the scientific factors that contribute to these transformations. From hormones and environmental influences to lifestyle choices and the natural aging process, get ready to become a skin-savvy reader.
Introduction to Skin Types and Skin Science
Did you know that the skin accounts for around 16% of your body weight and has a surface area of approximately 1.5 to 2 square meters for adults? This makes it the largest organ of the human body! Our skin is not just a mere covering; it's a complex, multifunctional organ that's vital for our health and well-being.
Brief Overview of Skin Types
Before delving into the reasons behind the changing nature of our skin, let's get a basic understanding of skin types. Generally, skin is categorized into five main types: normal, oily, dry, combination, and sensitive. Each type has its own characteristics and requires different care.
Introduction to the Concept of Changing Skin Types
Your skin type is not a life sentence. In fact, it's not uncommon for someone to have oily skin during their teenage years and gradually evolve to have dry or combination skin as they age. The dynamic nature of our skin is influenced by various factors, both internal and external.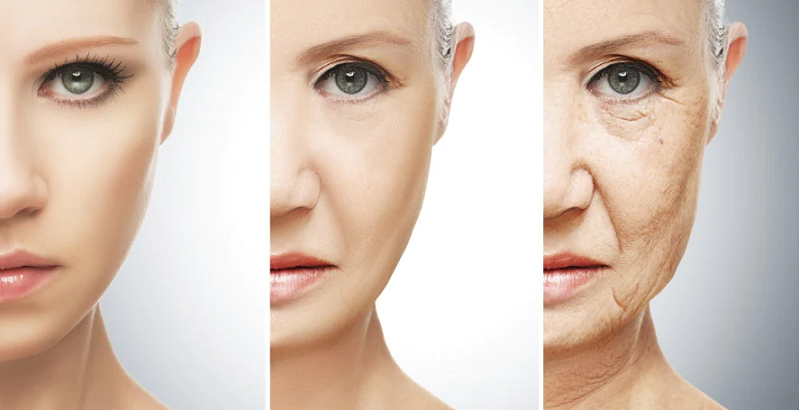 Understanding Skin Types
To fully grasp why skin types change over time, we need to first understand what the different skin types are and what factors determine them. The type of skin you have can influence everything from how you should take care of your skin to how it ages.
Definition of Skin Types
Skin types are categorized based on the amount and distribution of sebum produced by the sebaceous glands in the skin. Generally, there are five primary skin types, each with its unique characteristics and care needs [1].
Normal
Normal skin is often considered the ideal skin type. It's characterized by a good balance of moisture, mild sensitivity, and a fine, even texture with no visible blemishes or pores. People with normal skin will typically have a radiant complexion with few breakouts or sensitivities.
Oily
Oily skin tends to produce an excess of sebum – the natural oils that moisturize the skin. This can lead to a shiny or greasy appearance, larger-looking pores, and a higher propensity for acne and blackheads. Oily skin can be caused by anything from genetics to hormonal changes.
Dry
Dry skin doesn't produce enough sebum, leading to a lack of the necessary lipids that retain moisture and build a protective shield against external influences. This can cause the skin to have a dull, rough appearance, and be prone to peeling, fine lines, and red patches.
Combination
Combination skin is precisely what the name suggests – a combination of different skin types. Usually, this means the skin is oily in the T-zone (forehead, nose, and chin) and normal to dry in other areas. People with combination skin often struggle with finding products that address the diverse needs of their skin.
Sensitive
Sensitive skin tends to react negatively to various external factors like weather conditions or certain skincare products. Symptoms can include redness, itching, burning, and dryness. It's important for individuals with sensitive skin to be cautious and selective about the products they use.
Factors that Determine Skin Type
Your skin type is influenced by an interplay of factors. Let's take a closer look at what these factors are.
Genetics
Your genes play a significant role in determining your skin type. If your parents have oily skin, you're more likely to have oily skin as well. Genetic factors can affect how much sebum your skin produces, how thick or thin it is, and how it responds to environmental stressors.
Environment
The environment you live in can also have a major impact on your skin type. For instance, living in a dry climate can cause your skin to become drier, while a humid environment can lead to increased oil production.
Lifestyle
Lastly, lifestyle choices such as your diet, exercise, and skincare routine can influence your skin type. For example, consuming a diet high in sugars and fats might cause your skin to produce more oil, while a diet rich in antioxidants and vitamins can improve your skin's texture and appearance.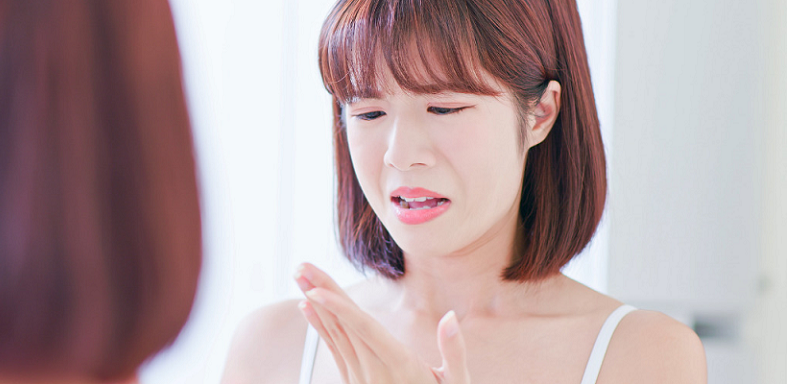 The Science of Skin
As we journey further into understanding why our skin type changes, it's essential to delve into the science of skin. Knowing the structure and functions of the skin can provide insight into how various factors affect it over time.
Structure of Skin
The skin is made up of three primary layers, each playing a unique role in protecting the body and maintaining overall health [2].
Epidermis
The outermost layer of the skin, the epidermis, acts as a barrier against the external environment. It's mainly composed of keratinocytes, which are cells that produce keratin, a protein that helps keep the skin waterproof and protects underlying tissues. The epidermis also contains melanocytes, cells responsible for the production of melanin, which gives the skin its color and protects against UV rays.
Dermis
Located below the epidermis, the dermis is the thickest layer of the skin. It's composed of connective tissues, including collagen and elastin fibers, which provide strength and elasticity to the skin. The dermis also contains blood vessels, nerves, hair follicles, and sweat glands. It plays a critical role in supplying nutrients to the epidermis and regulating temperature.
Subcutaneous Layer
The subcutaneous layer, or hypodermis, is the innermost layer of the skin. It's primarily composed of fat cells and connective tissue. This layer serves as insulation, helping regulate body temperature and protecting the body from injury by acting as a shock absorber.
Functions of the Skin
Now that we have unraveled the layers of the skin, let's explore the critical functions it serves [3].
Protection
One of the skin's primary functions is to protect the body from external threats, such as bacteria, viruses, and harmful substances. The skin's acidic pH helps inhibit the growth of microbes, while the cells of the epidermis form a physical barrier against environmental aggressors.
Sensation
The skin is a sensory organ, packed with nerves that detect temperature, pressure, pain, and touch. These nerve endings help us interact with and make sense of our environment.
Temperature Regulation
Through the blood vessels and sweat glands in the dermis, the skin helps regulate body temperature. When the body is hot, blood vessels dilate to release heat, and sweat glands produce sweat to cool the body down. Conversely, when the body is cold, blood vessels constrict to retain heat.
Production of Vitamin D
The skin plays a vital role in the synthesis of vitamin D, which is crucial for bone health, immune function, and more. When UVB rays from the sun hit the skin, it triggers the production of vitamin D.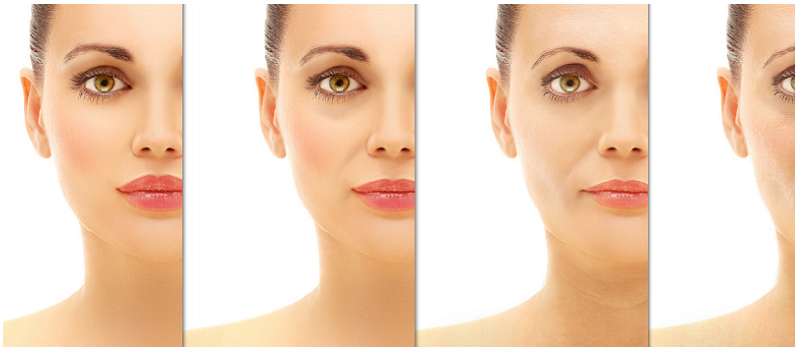 How Hormones Affect Skin Type
Hormones play a significant role in the overall health and appearance of our skin. These chemical messengers, produced by various glands in the body, can influence the production of sebum, skin's elasticity, and its ability to retain moisture [4].
Overview of Hormones and Their Functions
Hormones are substances produced by endocrine glands that travel through the bloodstream to target organs and tissues. They play a critical role in regulating various bodily functions such as metabolism, growth, reproduction, and mood. When it comes to the skin, several hormones have a direct impact, including estrogen, testosterone, cortisol, and thyroid hormones.
Hormones That Affect Skin
Several hormones have a direct impact on the skin's appearance and health by influencing factors like sebum production, collagen synthesis, and blood flow.
Estrogen
Estrogen is one of the primary female sex hormones, although it is present in both men and women. It plays a crucial role in maintaining the health and youthful appearance of the skin. Estrogen helps in the production of collagen, improves skin thickness, and aids in skin hydration. A decline in estrogen levels, especially during menopause, can lead to dryness, reduced elasticity, and the formation of wrinkles.
Testosterone
Testosterone, typically considered a male hormone, is also present in women. It regulates sebum production and hair growth. Elevated levels of testosterone can lead to an increase in sebum production, which often results in oily skin and acne.
Cortisol
Often referred to as the "stress hormone," cortisol is produced by the adrenal glands in response to stress and low blood sugar levels. Elevated cortisol levels can lead to an increase in oil production in the skin, resulting in acne. Chronic stress and consistently high cortisol levels can also accelerate the aging process, contributing to the formation of wrinkles and sagging skin.
Thyroid Hormones
Thyroid hormones, including thyroxine (T4) and triiodothyronine (T3), play a role in skin health by regulating cell metabolism. Hypothyroidism (low thyroid hormone levels) can cause the skin to become dry and pale, while hyperthyroidism (elevated thyroid hormone levels) can result in warm, sweaty, and occasionally flushed skin.
Life Stages and Hormonal Changes
Various life stages are characterized by hormonal fluctuations which can, in turn, affect the skin [5].
Puberty
During puberty, there's an increase in sex hormones, including testosterone. This can lead to increased sebum production and the development of acne.
Pregnancy
Pregnancy is a time of significant hormonal changes, including increases in estrogen and progesterone. These changes can lead to a variety of skin changes, such as the "pregnancy glow," but also increased sensitivity and, in some cases, the development of melasma, also known as the "mask of pregnancy."
Menopause
As women approach menopause, estrogen levels decline, which can result in thinner skin, a loss of elasticity, and an increase in wrinkles and dryness.
Stress and Adrenal Glands
Periods of stress lead to increased cortisol production, as mentioned earlier. This can cause various skin issues such as acne, and exacerbate conditions like eczema and psoriasis.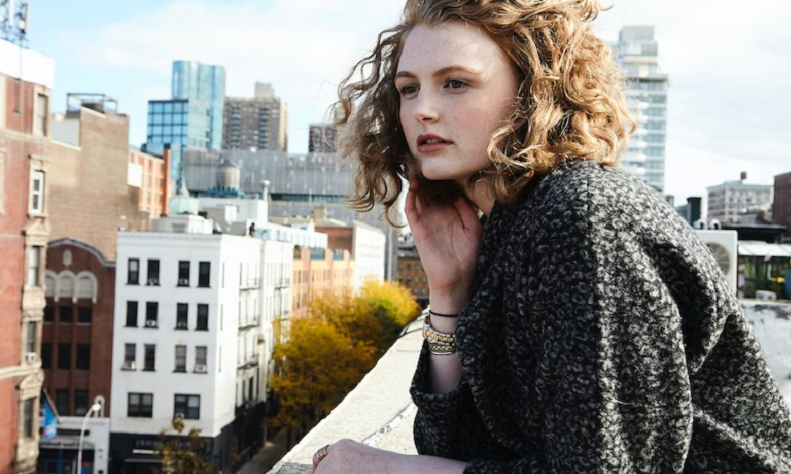 Environmental Influences on Skin
Our skin is in constant interaction with the environment, and various external factors can significantly impact its health and appearance. From the air we're exposed to, to the climate we live in, environmental factors can either be friends or foes to our skin [6].
Climate and Weather
The climate in which you live plays a significant role in the condition of your skin.
Humidity
In high humidity, the skin's sebum can mix with sweat, which might lead to clogged pores and breakouts. On the other hand, humidity can also be beneficial as it helps to keep the skin hydrated.
Dry Climates
Dry climates lack moisture in the air, which can lead to the skin becoming dehydrated. This can cause the skin to feel tight and flaky and can exacerbate conditions like eczema.
Cold Weather
Cold weather, especially during winter, can strip the skin of its natural moisture, leading to dryness and irritation. The combination of cold air and low humidity can be harsh on the skin.
Sun Exposure
Exposure to the sun's UV rays can cause damage to the skin. While small amounts of sun are necessary for vitamin D production, excessive sun exposure can lead to premature aging, hyperpigmentation, and an increased risk of skin cancer.
Pollution
Environmental pollution is another critical factor that can affect skin health.
Air Pollution
Exposure to pollutants such as smog, dust, and smoke can accelerate the aging process. These pollutants can create free radicals, which can damage the skin's collagen and elastin fibers.
Indoor Pollution
It's not just outdoor pollution that affects skin health; indoor pollutants such as tobacco smoke and chemicals from cleaning products can also have detrimental effects on the skin.
Lifestyle Adaptations to Environmental Factors
Knowing how the environment affects the skin, it's important to adapt your lifestyle and skincare routine accordingly.
Moisturizing
Regular use of moisturizers can help combat dryness due to low humidity and cold weather. Look for products that contain hyaluronic acid and ceramides to lock in moisture.
Sun Protection
Wearing sunscreen with an SPF of at least 30, even on cloudy days, can protect your skin from the harmful effects of UV rays.
Antioxidant-rich Skincare
Using skincare products that are rich in antioxidants can help combat the effects of pollution. Antioxidants such as vitamin C and E can neutralize free radicals and protect the skin from damage.
Air Purifiers
Using air purifiers indoors can reduce exposure to indoor pollutants and improve the health of your skin.
Age-Related Changes in Skin
As time progresses, our skin inevitably undergoes changes. Aging is a natural process that affects all our organs, including the skin, which is the body's largest organ. While some age-related skin changes are due to genetics, others result from environmental and lifestyle factors.
Intrinsic Aging
Intrinsic aging refers to the natural aging process that occurs over time, primarily driven by genetic factors.
Decrease in Collagen Production
As we age, the skin's ability to produce collagen decreases. Collagen is the primary structural protein in the skin, and a reduction in its production leads to the loss of skin elasticity and the formation of wrinkles.
Thinning of the Epidermis
The outer layer of the skin, the epidermis, becomes thinner as we age. This thinning makes the skin more fragile and susceptible to damage.
Reduction in Skin Cell Turnover
The rate at which skin cells are shed and replaced slows down with age. This can result in a dull complexion and uneven skin texture.
Decreased Oil Production
With age, the skin's sebaceous glands produce less oil, which can lead to dryness and make fine lines more noticeable.
Extrinsic Aging
Extrinsic aging refers to aging caused by external factors such as environmental exposure and lifestyle choices.
Sun Damage
Chronic exposure to the sun's ultraviolet rays accelerates the aging process, leading to sunspots, wrinkles, and a leathery texture.
Pollution and Environmental Toxins
Exposure to pollutants and environmental toxins can create free radicals, which can damage the skin's collagen and accelerate aging.
Lifestyle Choices
Certain lifestyle choices such as smoking, excessive alcohol consumption, and poor nutrition can exacerbate the aging process.
Managing Age-Related Skin Changes
Understanding the changes that occur in the skin as we age can help in adopting strategies to manage and mitigate these changes.
Skincare Routine
As the skin ages, it is crucial to adapt your skincare routine. Opt for products that focus on hydration and contain ingredients like retinoids, peptides, and antioxidants to combat signs of aging.
Sun Protection
Protecting the skin from the sun is even more critical as we age. Regularly use a broad-spectrum sunscreen and wear protective clothing.
Healthy Lifestyle Choices
Making healthy lifestyle choices such as not smoking, limiting alcohol intake, and eating a balanced diet rich in antioxidants can have a positive impact on the skin's aging process.
Professional Treatments
Consult a dermatologist for professional treatments such as laser therapy, chemical peels, or injectables that can address specific age-related skin concerns.
References

[1] Can Your Skin Type Change? A Dermatologist Weighs In
[2] Aging changes in skin
[3] Skin care: 5 tips for healthy skin
[4] What type of skin do I have?
[5] How Your Skin Type Changes as You Age
[6] Cosmetic Skin-Types – A Myth or Chaos?