Fermented Skincare Products and Their Hidden Skin Health Powers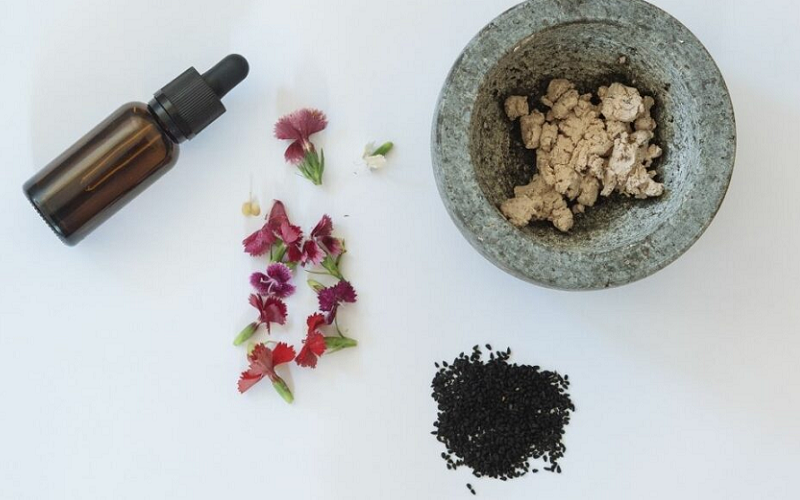 Fermentation, a process revered for centuries in food and drink, is now making a transformative impact in the realm of skincare. Fermentation in skincare is more than just a trend; it's a revolution that's redefining our approach to beauty and wellness. From enhancing nutrient absorption to balancing the skin's microbiome, fermented skincare products are packed with surprising benefits that are just beginning to be fully understood and appreciated.
Introduction to Fermentated Skincare Products
Fermentation is a natural process where microorganisms like yeast and bacteria convert sugars into other substances such as alcohol, gases, or acids. This process has been used for thousands of years in various cultures to preserve and enhance the nutritional value of foods and beverages. Think of your favorite sourdough bread, tangy yogurt, or flavorful wine – they all owe their unique characteristics to fermentation.
In recent years, the beauty industry has turned its attention to the potential benefits of fermentation for skincare. The same process that can enhance the taste and nutritional profile of food can also amplify the benefits of skincare ingredients. Fermented skincare products are now gaining popularity, with a growing number of consumers and beauty experts recognizing their unique properties and advantages.
Understanding Fermentation
Before getting involved in the specifics of fermented skincare, it's essential to understand the basics of fermentation.
Definition of Fermentation
Fermentation is a metabolic process that occurs when microorganisms like bacteria and yeast convert sugar into other substances such as alcohol, gases, or acids. This process is anaerobic, meaning it happens without the presence of oxygen. The end products of fermentation can vary depending on the type of microorganism and the conditions under which the process occurs.
The History of Fermentation in Skincare
The use of fermentation in skincare is not a new concept. In fact, it dates back to ancient times. For instance, in ancient Egypt, people used fermented milk baths to beautify their skin. Cleopatra, known for her legendary beauty, was said to regularly bathe in fermented donkey milk to maintain her youthful appearance.
In Asia, particularly in countries like Korea and Japan, fermented ingredients have been a staple in skincare for centuries. They are used in traditional remedies and beauty rituals for their potent skin-enhancing properties. Only recently has the Western beauty industry begun to recognize and harness the power of these fermented ingredients.
The Science Behind Fermentation
The science of fermentation in skincare lies in the transformative power of microorganisms. When skincare ingredients are fermented, the microorganisms break down the complex compounds into smaller, more easily absorbed molecules. This process not only makes the nutrients more bioavailable to the skin but also creates additional beneficial compounds, like amino acids and antioxidants.
Moreover, fermentation can help neutralize potentially harmful substances in raw ingredients, making them safer for skin application. It also acts as a natural preservative, extending the shelf life of skincare products without the need for synthetic additives [1].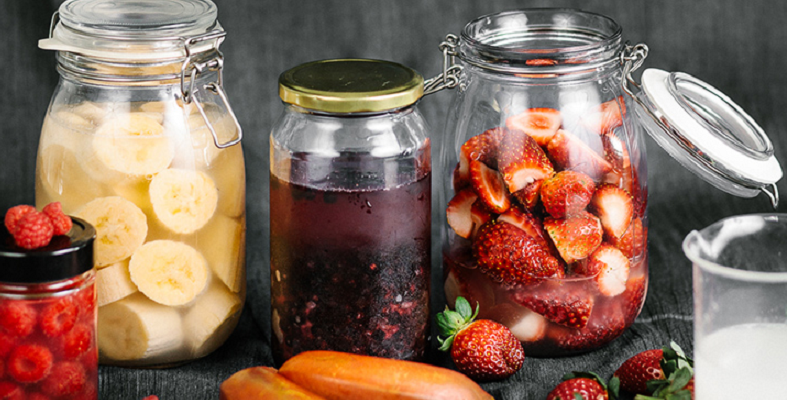 The Process of Creating Fermented Skincare Products
Now that we've explored the basics of fermentation, let's get into the process of creating fermented skincare products. This journey begins with the careful selection of ingredients and ends with a potent product that's ready to nourish your skin.
Selection of Ingredients
The first step in creating fermented skincare products is selecting the right ingredients. These can range from plant extracts to dairy products, and even honey. The chosen ingredients must be rich in nutrients that can be enhanced through fermentation and safe for topical application.
The Fermentation Process
Once the ingredients are selected, they are prepared for fermentation. This usually involves creating a conducive environment for the microorganisms to thrive. The ingredients are mixed with specific strains of bacteria or yeast, and then left to ferment under controlled conditions.
During fermentation, the microorganisms break down the sugars in the ingredients into simpler substances. This process can take anywhere from a few days to several weeks, depending on the desired end product.
The Role of Microorganisms in Fermentation
Microorganisms are the unsung heroes of the fermentation process. They are responsible for breaking down complex molecules into simpler ones, enhancing the bioavailability of nutrients. Different types of bacteria and yeast can be used in the fermentation process, each contributing its unique properties to the final product.
For instance, the yeast Saccharomyces cerevisiae, commonly used in the fermentation of wine and beer, is also used in skincare for its ability to produce a variety of beneficial compounds, including amino acids, peptides, and antioxidants [2].
Final Product Preparation
After fermentation, the product undergoes further processing to ensure it's safe and effective for skin application. This may involve filtering, diluting, or combining the fermented ingredient with other skincare ingredients. The final product is then packaged and ready to be incorporated into your skincare routine.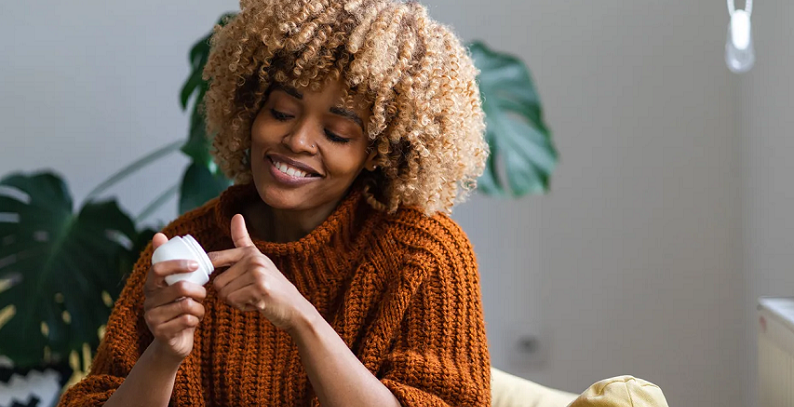 The Hidden Powers of Fermented Skincare Products
Fermented skincare products are more than just a trend. They offer a host of benefits that are often overlooked in conventional skincare.
Enhanced Nutrient Absorption
One of the most significant benefits of fermented skincare products is enhanced nutrient absorption. During fermentation, complex compounds are broken down into smaller molecules that are easier for the skin to absorb. This means that the beneficial nutrients in these products can penetrate deeper into the skin, providing more profound and noticeable results [3].
Natural Preservation
Fermentation also acts as a natural preservative. The process creates an acidic environment that is inhospitable to many harmful bacteria, extending the shelf life of the product without the need for synthetic preservatives. This makes fermented skincare products a great choice for those looking for more natural skincare options.
Increased Antioxidant Activity
Fermentation can increase the antioxidant activity of skincare ingredients. Antioxidants are crucial for skin health as they protect the skin from damage caused by free radicals, unstable molecules that can accelerate aging. By boosting antioxidant activity, fermented skincare products can help keep your skin looking youthful and radiant [4].
Skin Microbiome Balancing
Your skin is home to a diverse community of microorganisms known as the skin microbiome. A balanced skin microbiome is essential for maintaining healthy skin. Fermented skincare products, rich in beneficial bacteria, can help balance the skin microbiome, promoting skin health and potentially helping with issues like acne and eczema.
Anti-Inflammatory Properties
Many fermented skincare products also have anti-inflammatory properties. Inflammation can lead to various skin issues, including redness, acne, and premature aging. By reducing inflammation, these products can help soothe the skin and prevent these issues [5].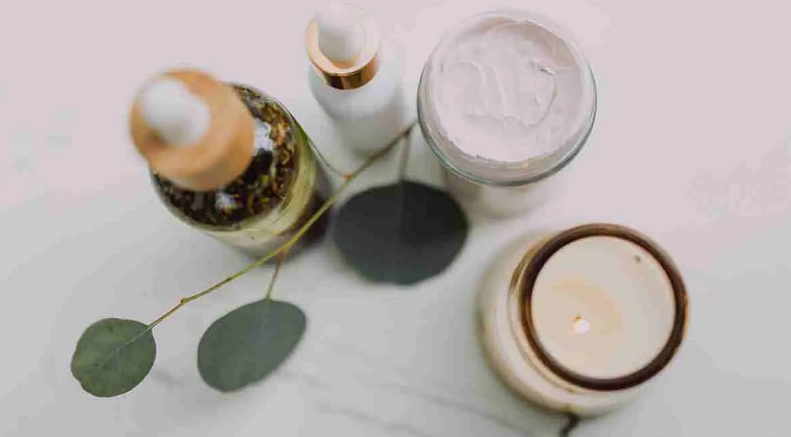 Popular Fermented Skincare Ingredients
Fermented skincare products come in a wide variety, thanks to the diverse range of ingredients that can undergo fermentation. Each ingredient brings its unique benefits to the table.
Fermented Yeast
Fermented yeast, particularly Saccharomyces cerevisiae, is a popular ingredient in many skincare products. It's rich in beta-glucan, a compound known for its moisturizing and skin-soothing properties. Fermented yeast also contains a variety of amino acids, peptides, and antioxidants that can nourish and protect the skin.
Fermented Rice Water
Fermented rice water has been a staple in Asian beauty routines for centuries. It's rich in vitamins, minerals, and amino acids that can brighten and soften the skin. The fermentation process enhances these benefits, making fermented rice water a potent ingredient for achieving a radiant complexion.
Fermented Sea Kelp
Fermented sea kelp is packed with nutrients like iodine, minerals, and antioxidants. It's known for its hydrating and anti-aging properties. The fermentation process makes these nutrients more bioavailable, allowing them to penetrate deeper into the skin for maximum benefits.
Fermented Tea
Fermented tea, also known as kombucha, is another popular fermented skincare ingredient. It's rich in antioxidants and probiotics that can protect and balance the skin. Fermented tea can help improve skin elasticity and brightness, making it a great ingredient for anti-aging skincare products.
References

[1] Fermented Skin Care: Here's What You Need to Know About the Trend
[2] The Benefits of Fermented Ingredients in Skincare
[3] Biological and Cosmetical Importance of Fermented Raw Materials
[4] Fermented Cosmetics and Metabolites of Skin Microbiota—A New Approach to Skin Health
[5] Everything You Need To Know About Fermented Skincare